And here is part two. Part one can be found here.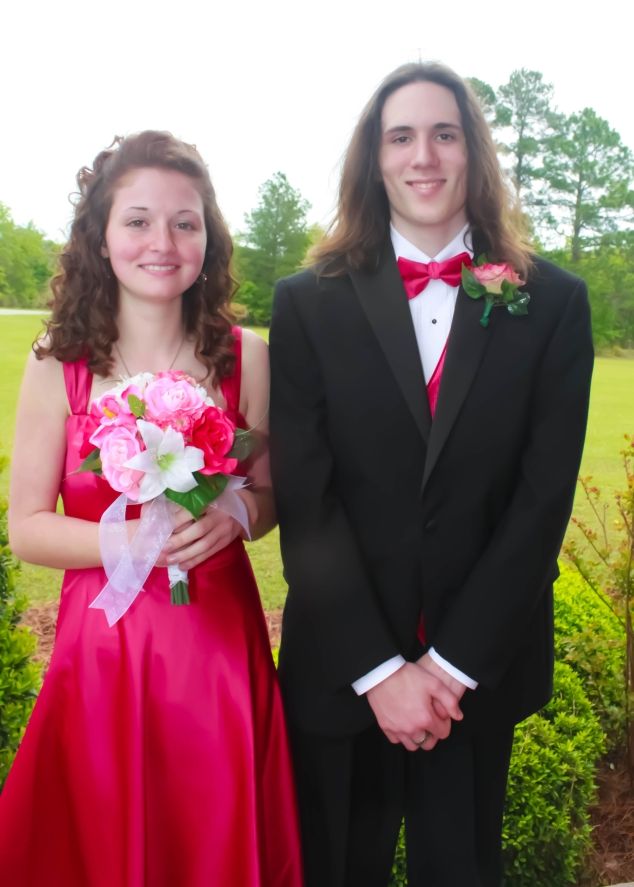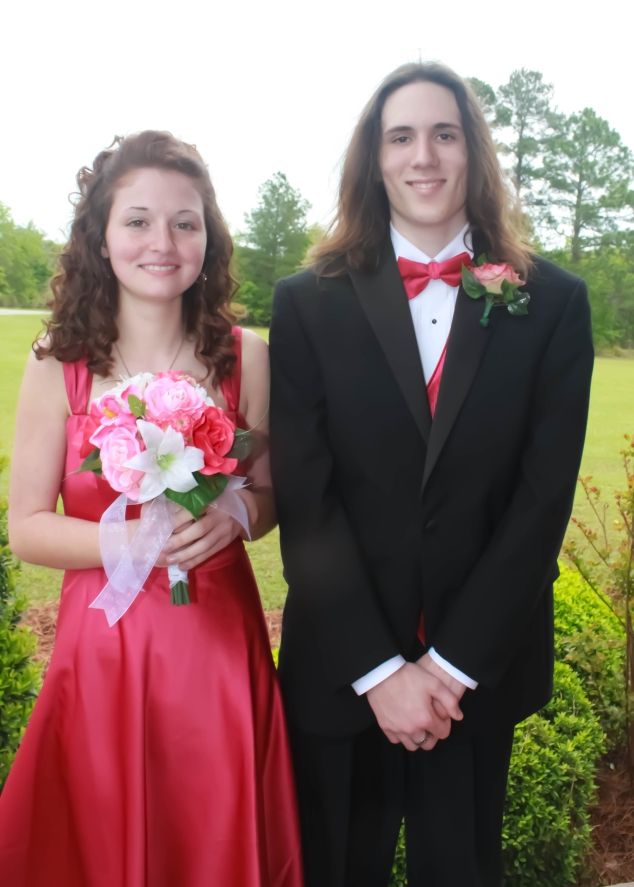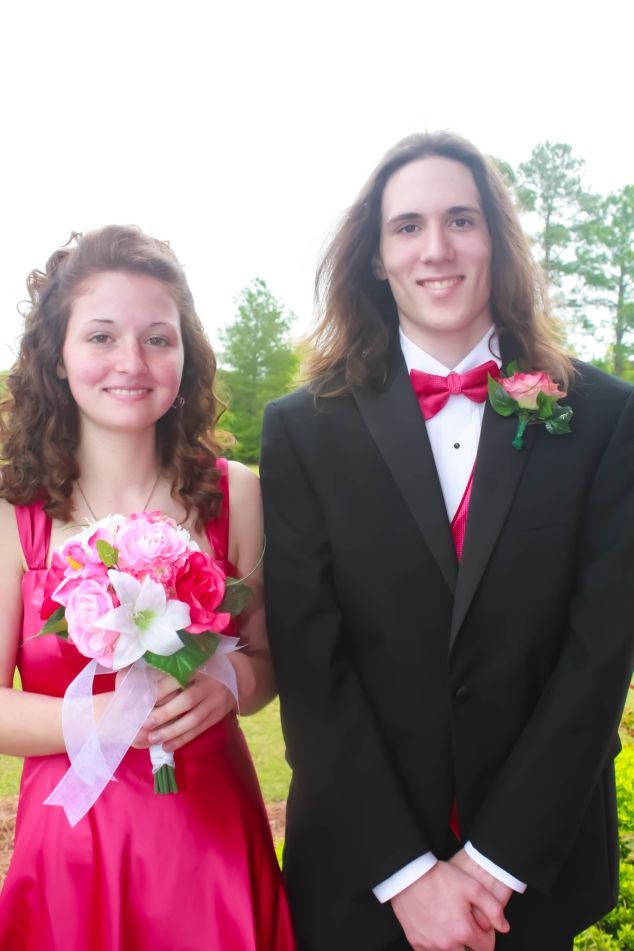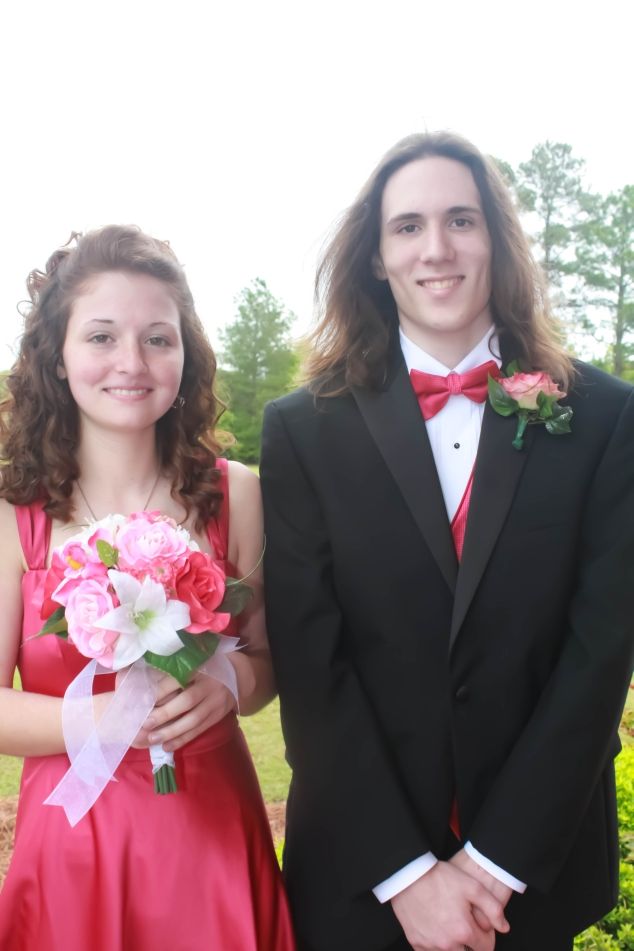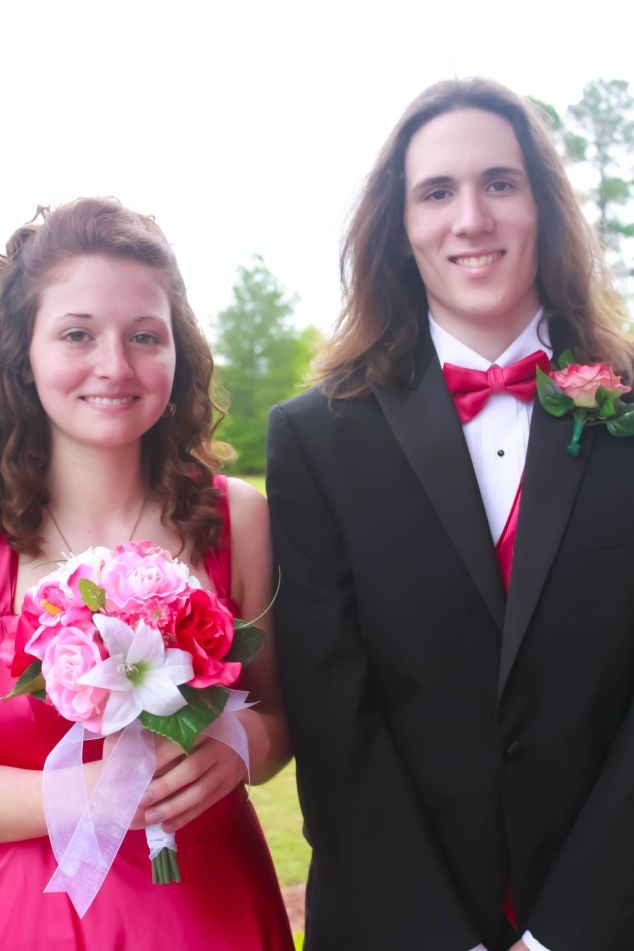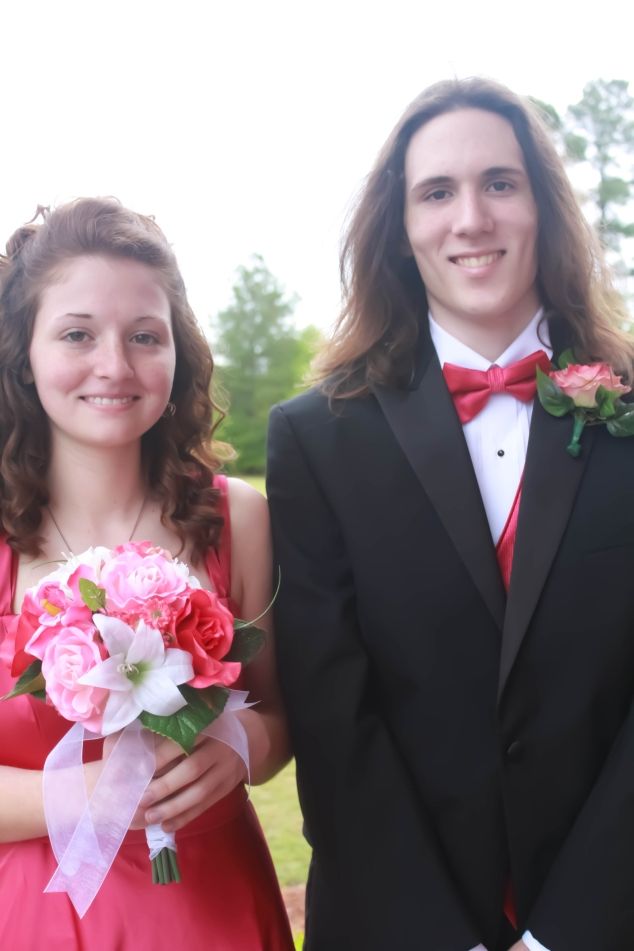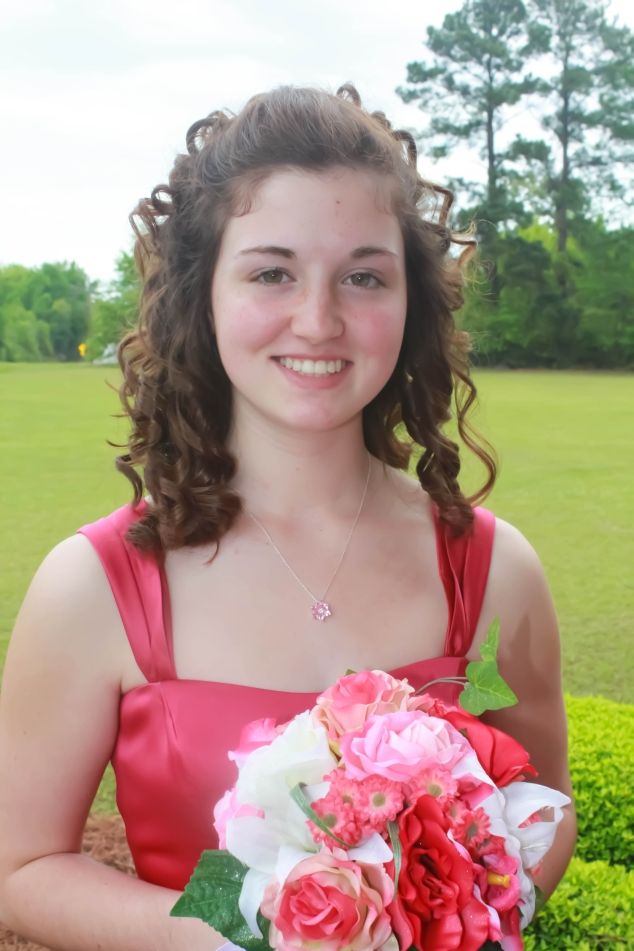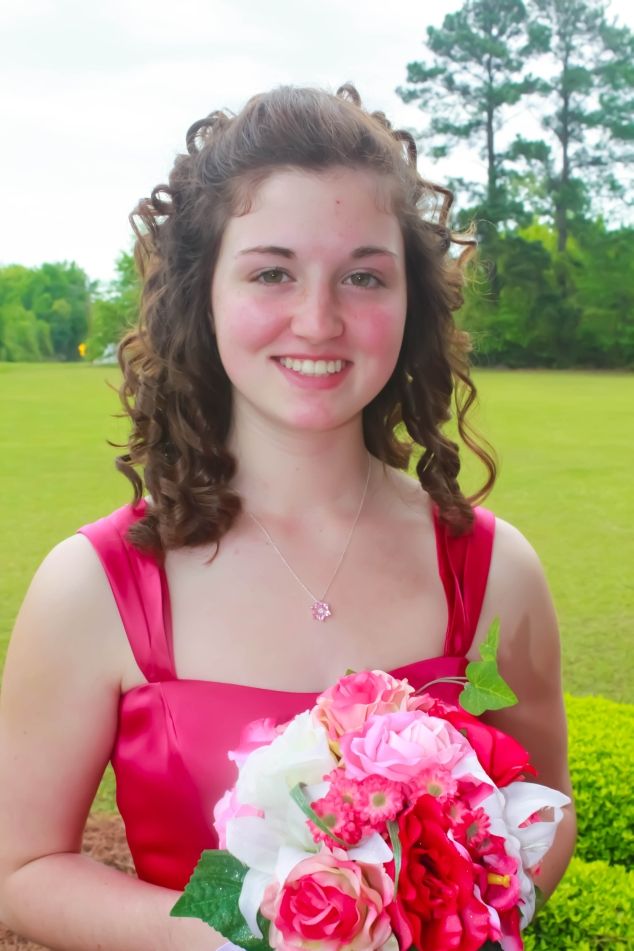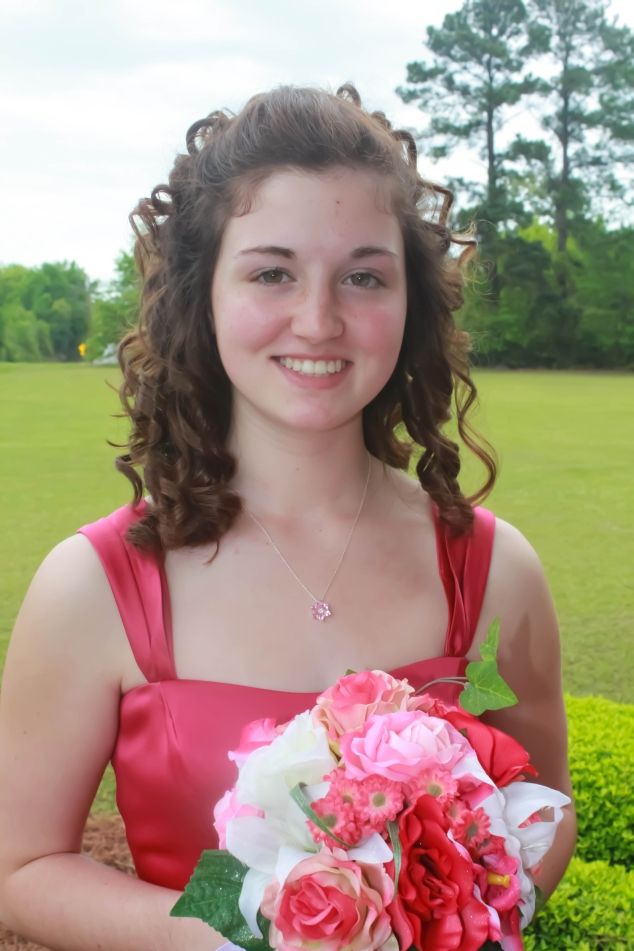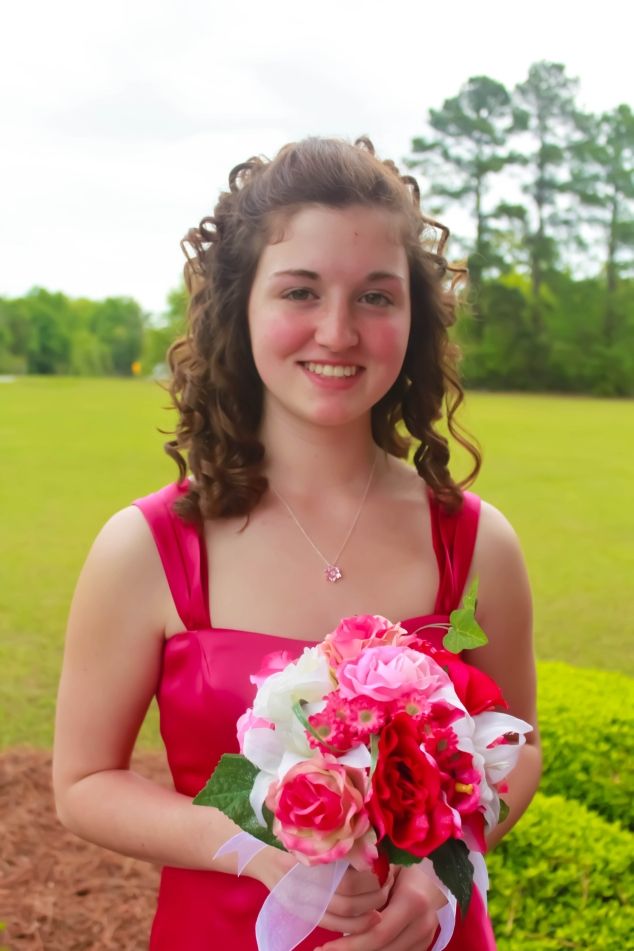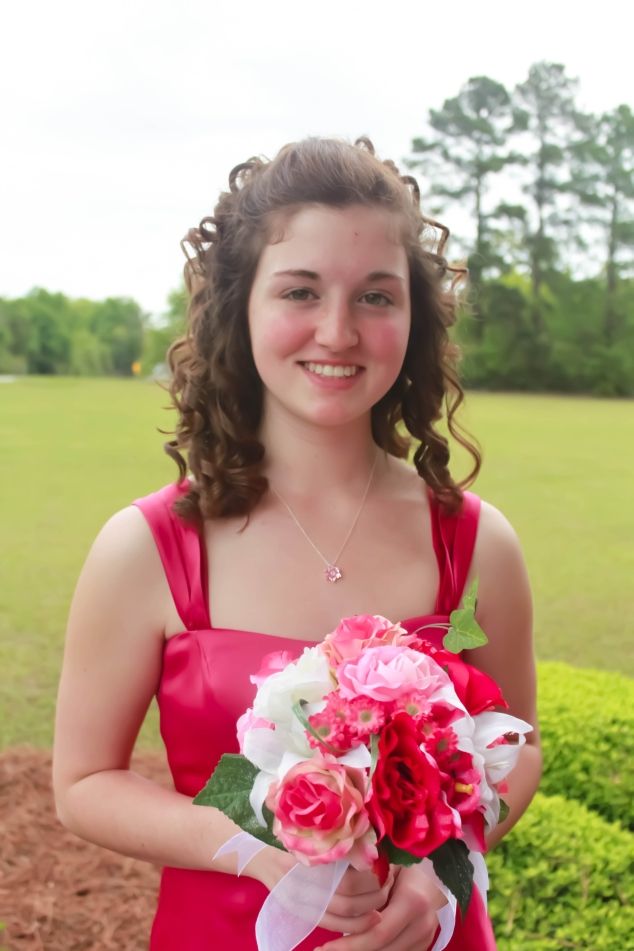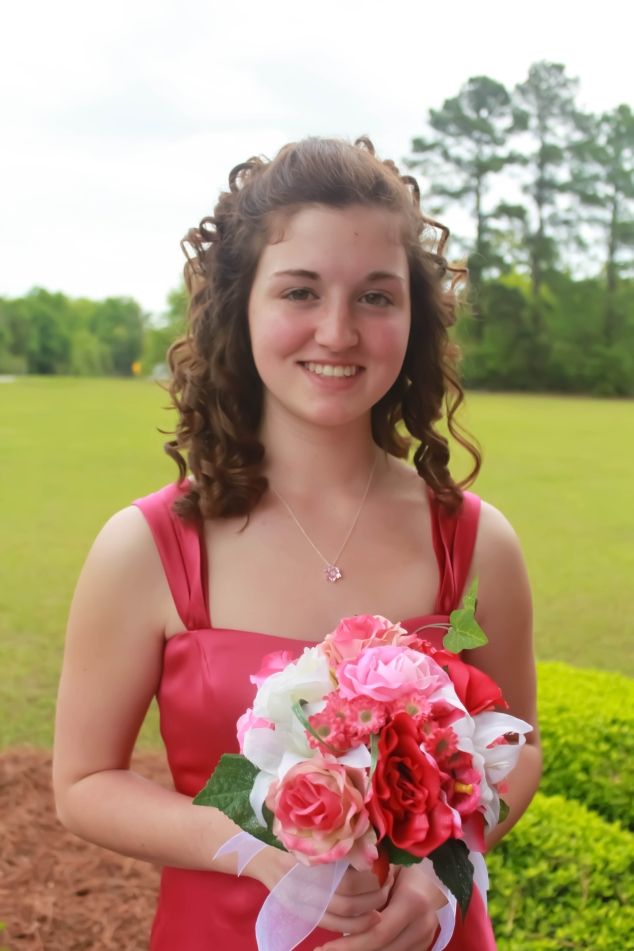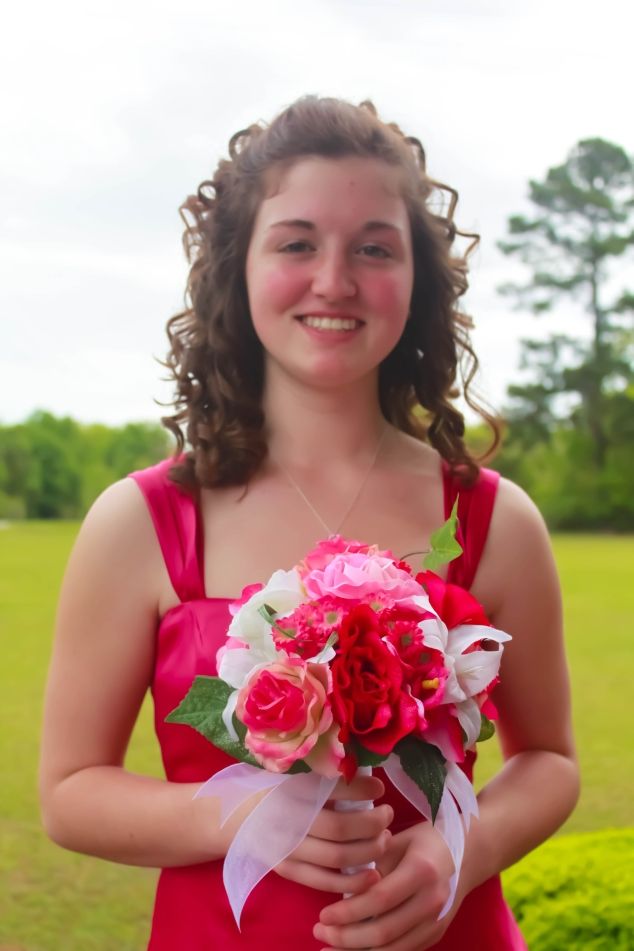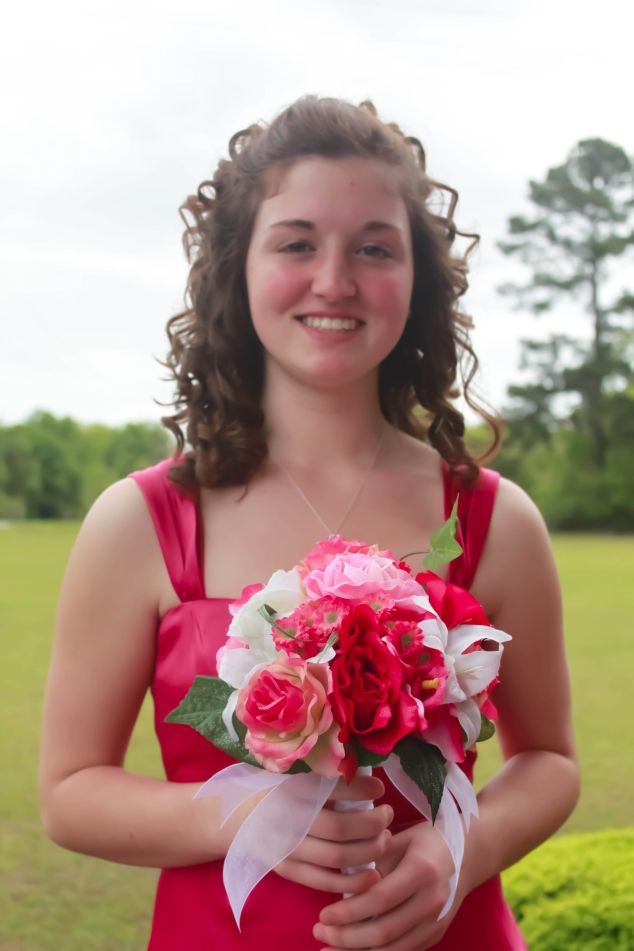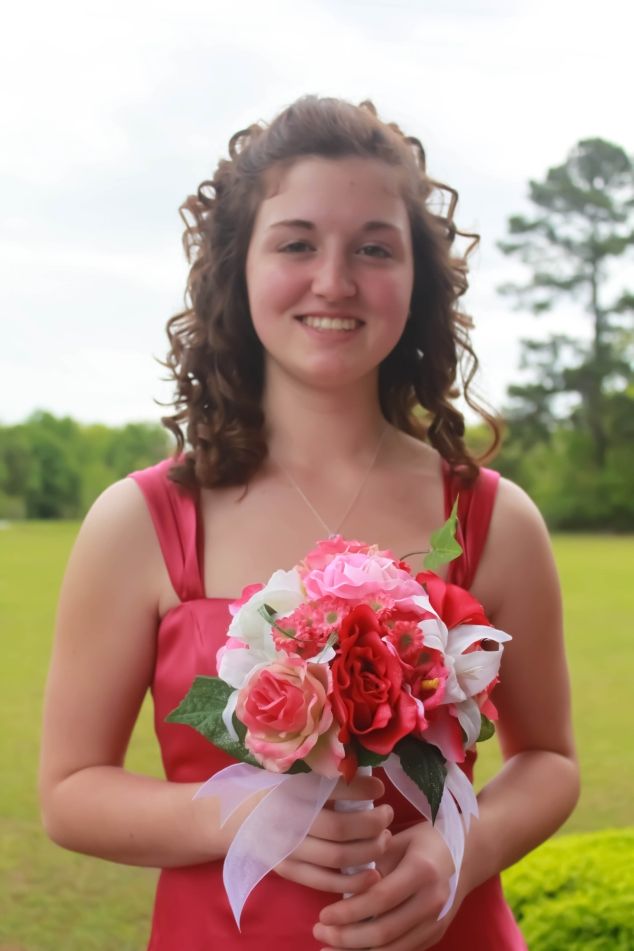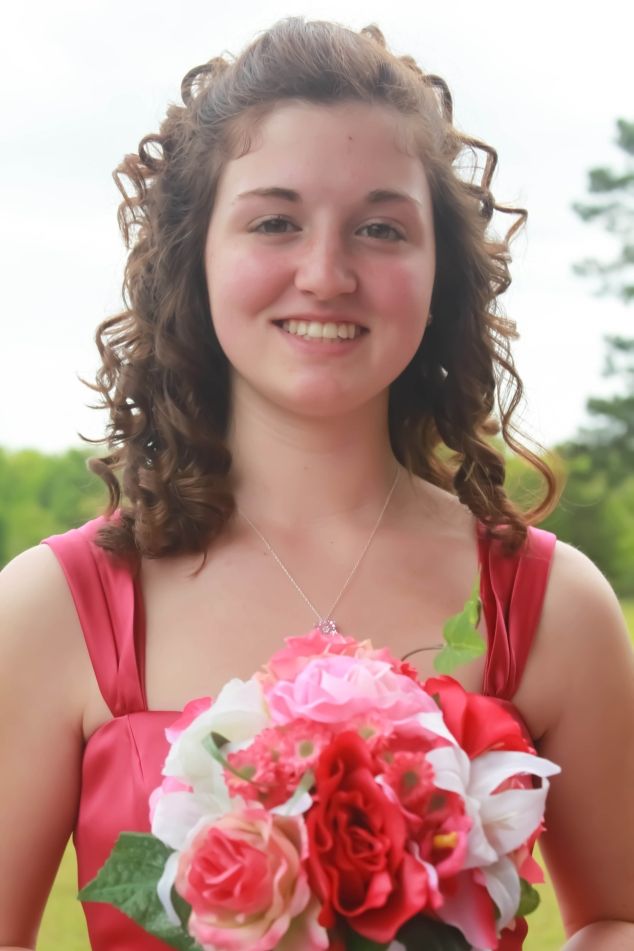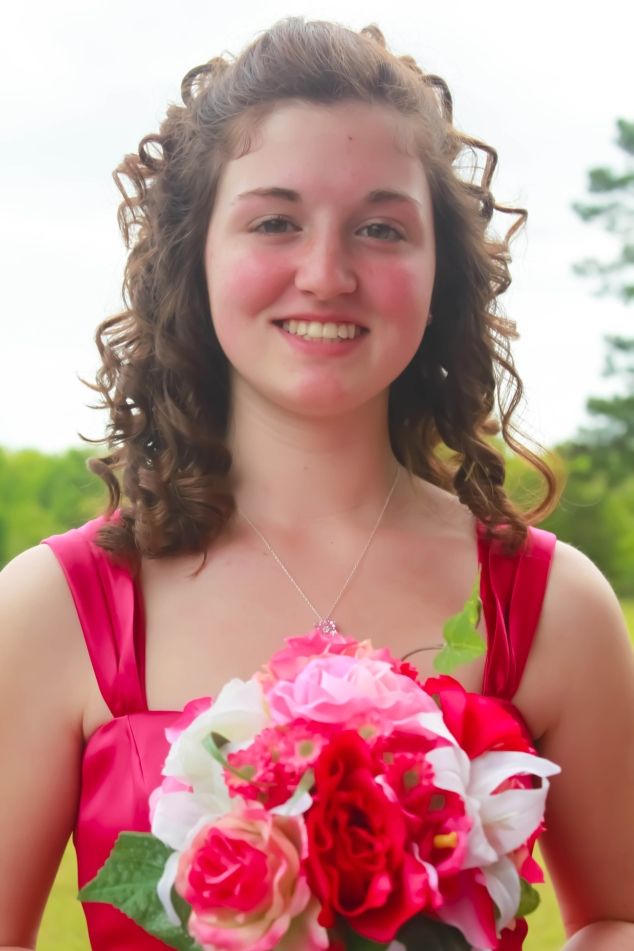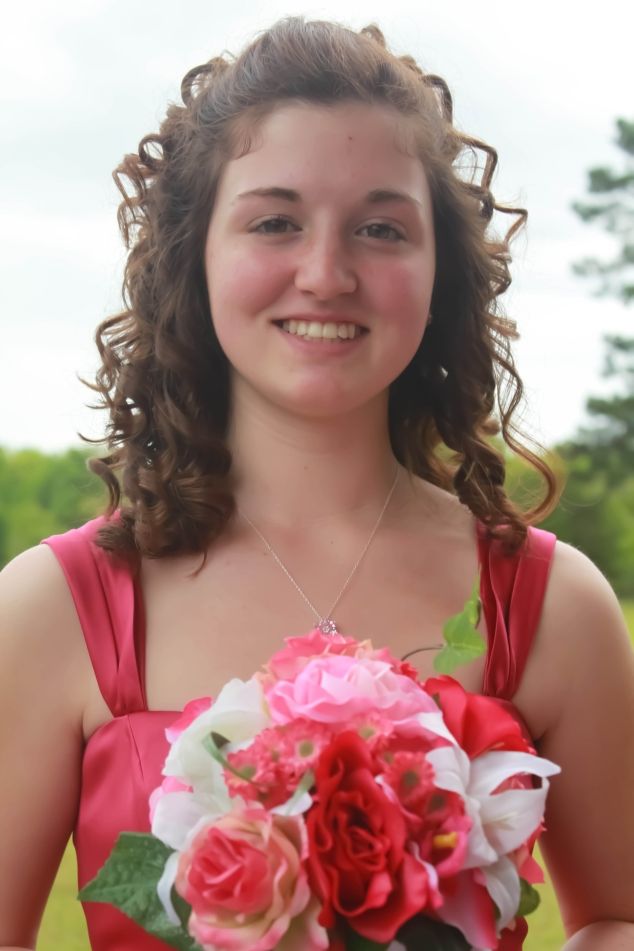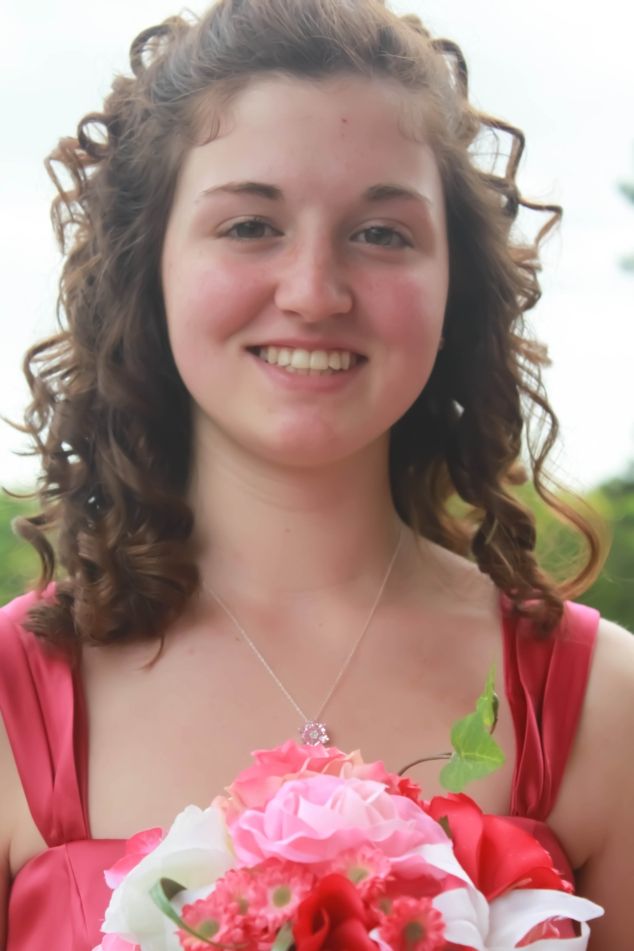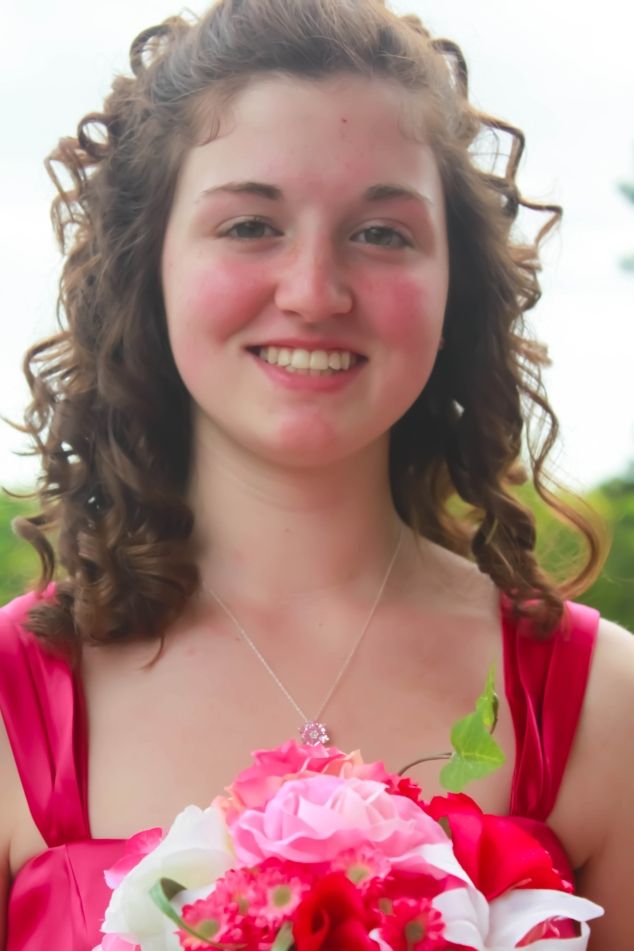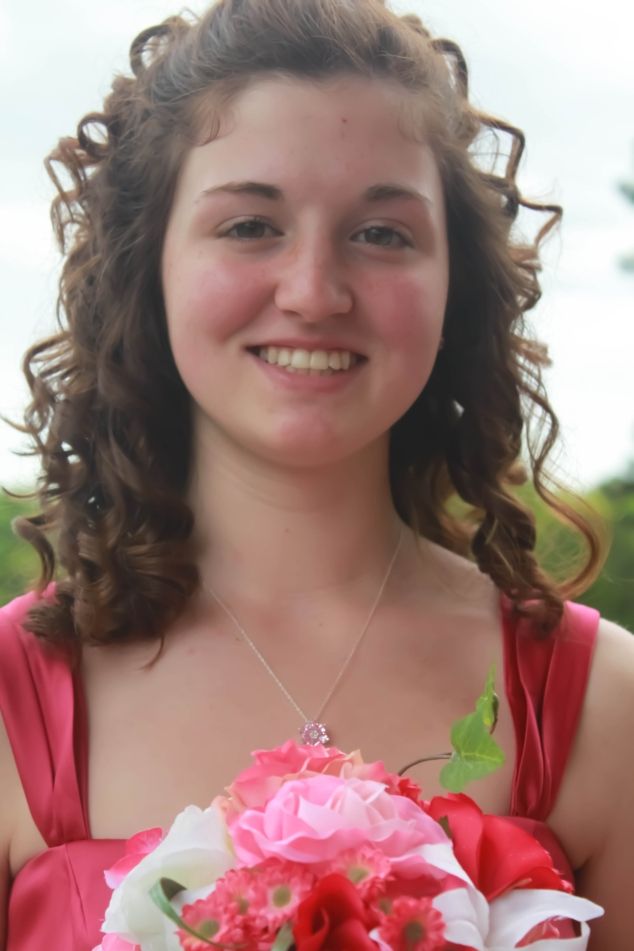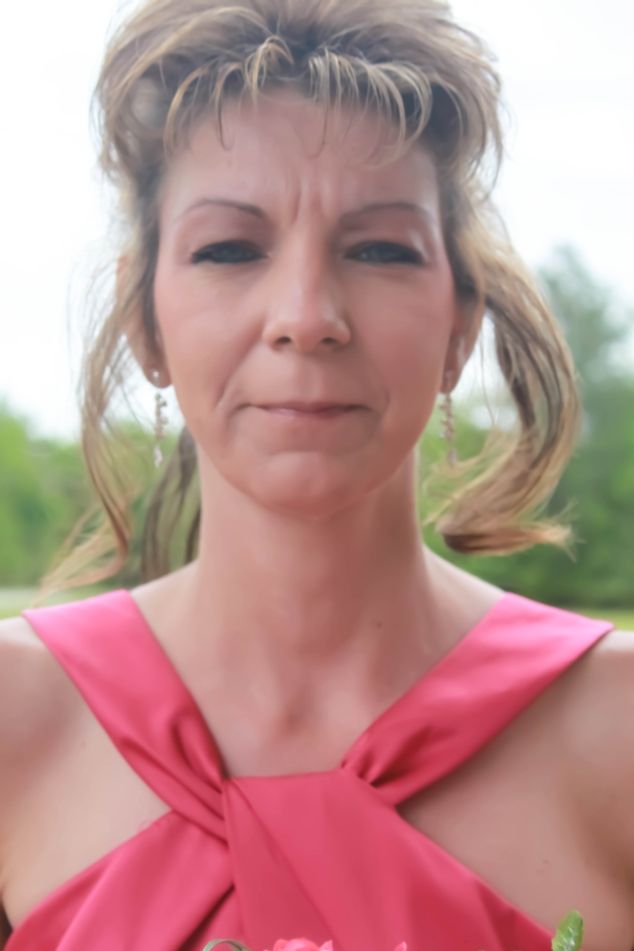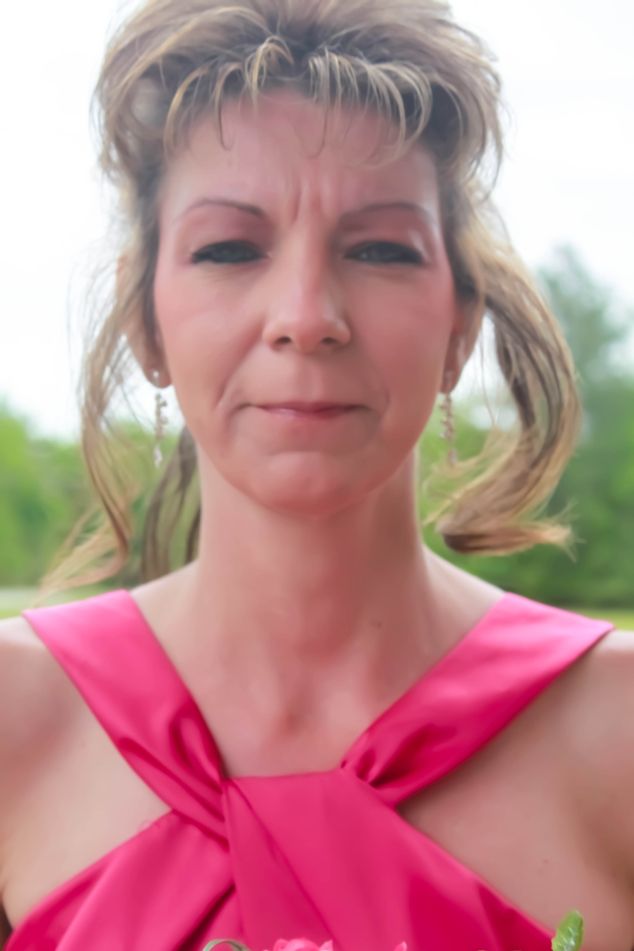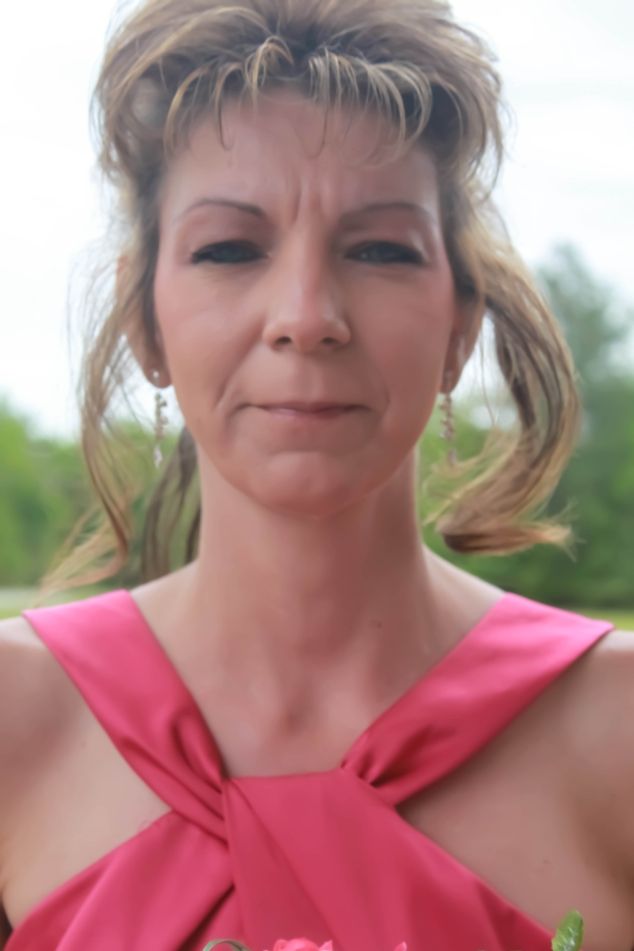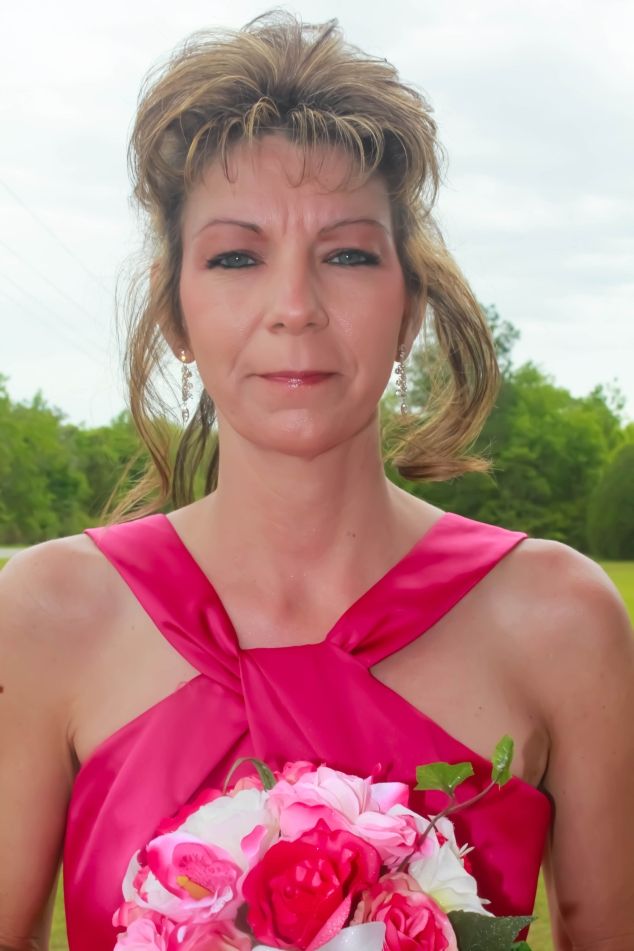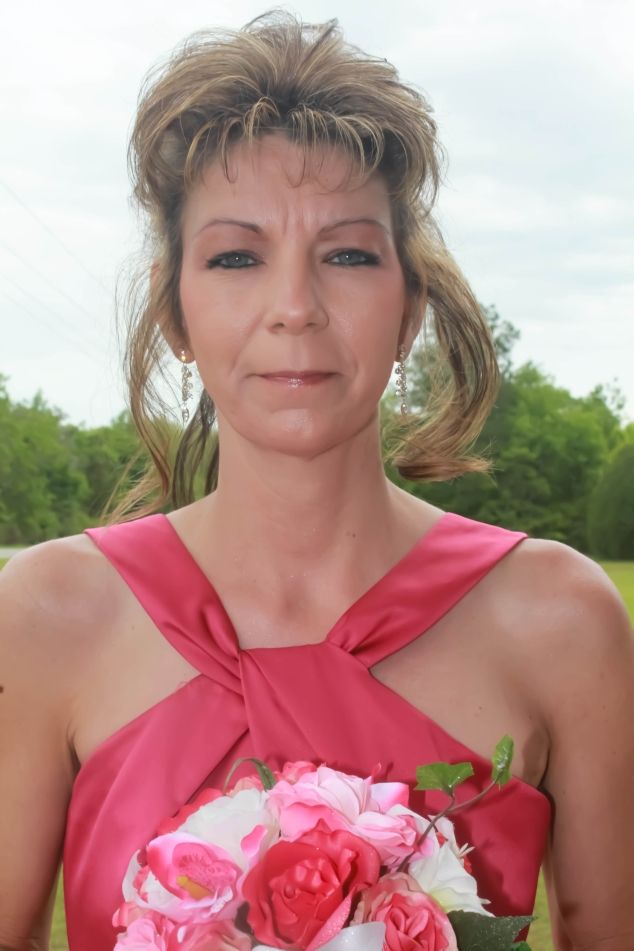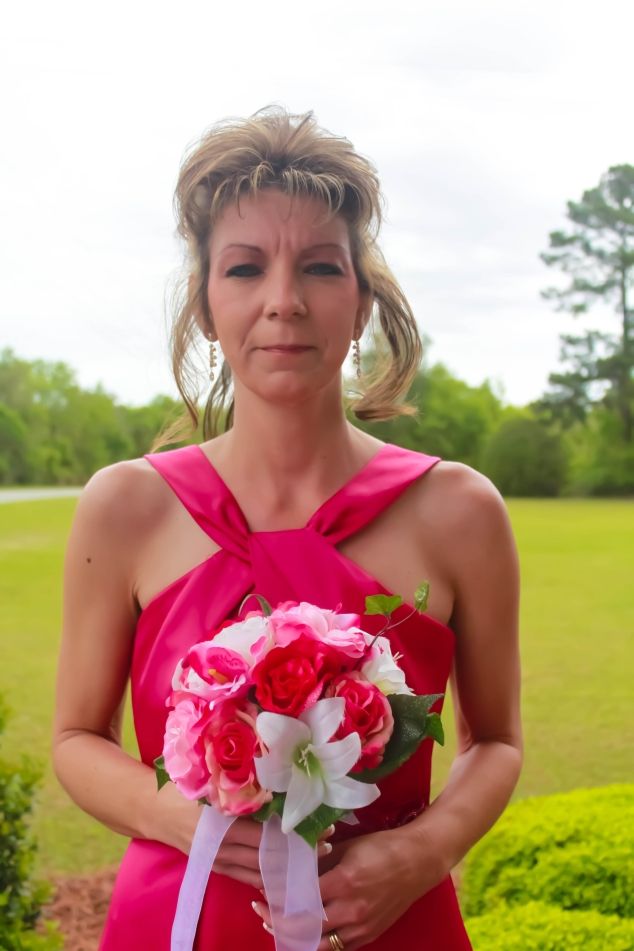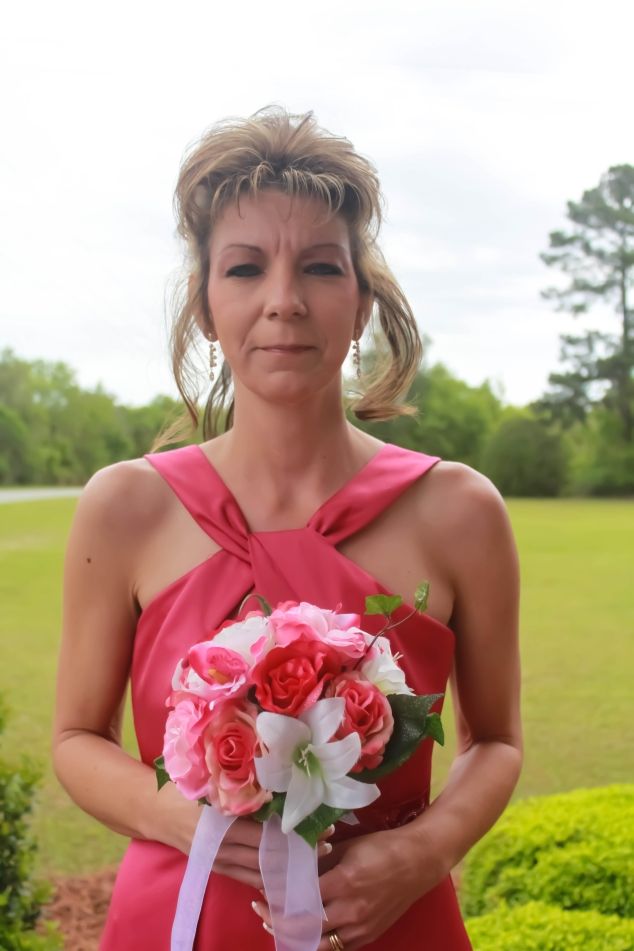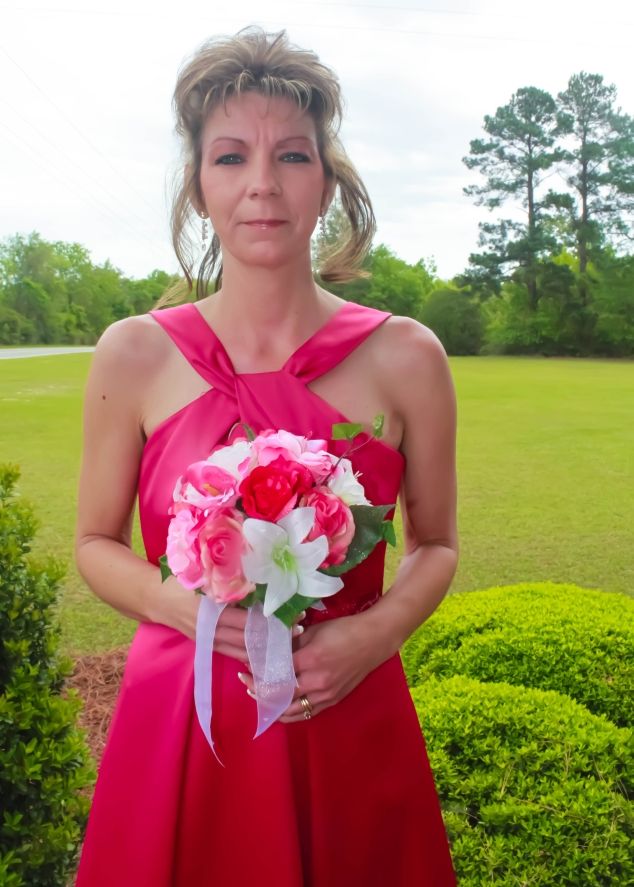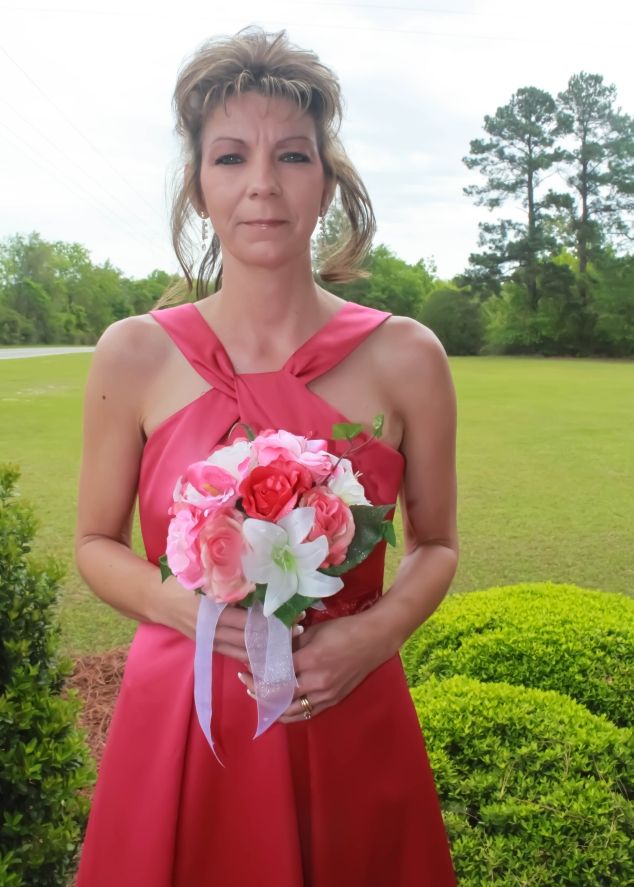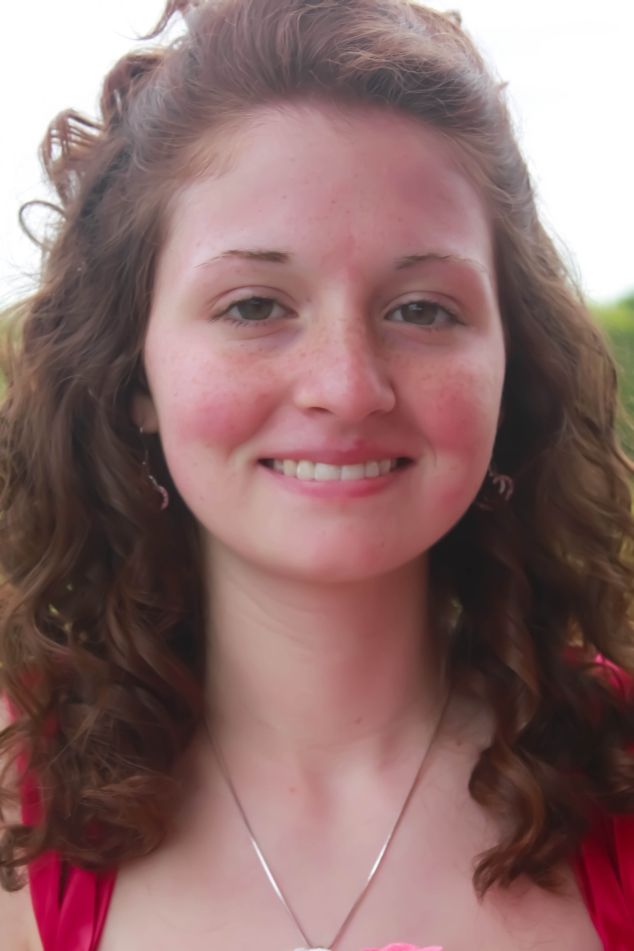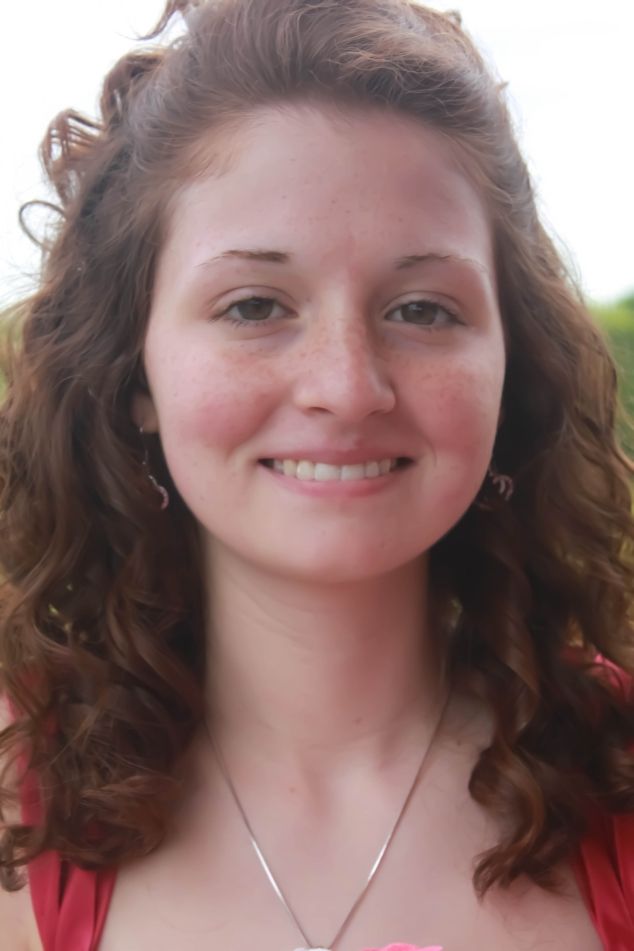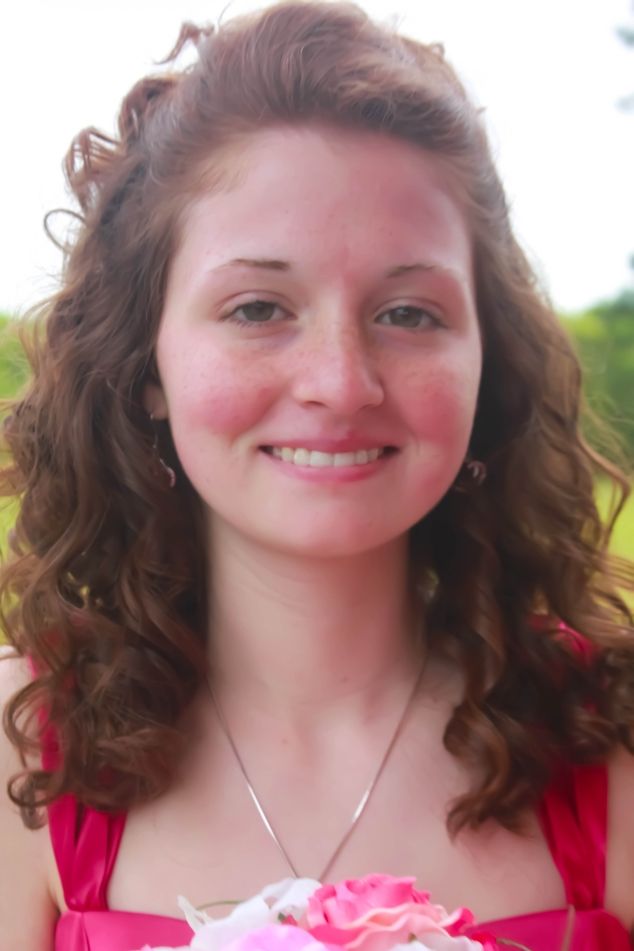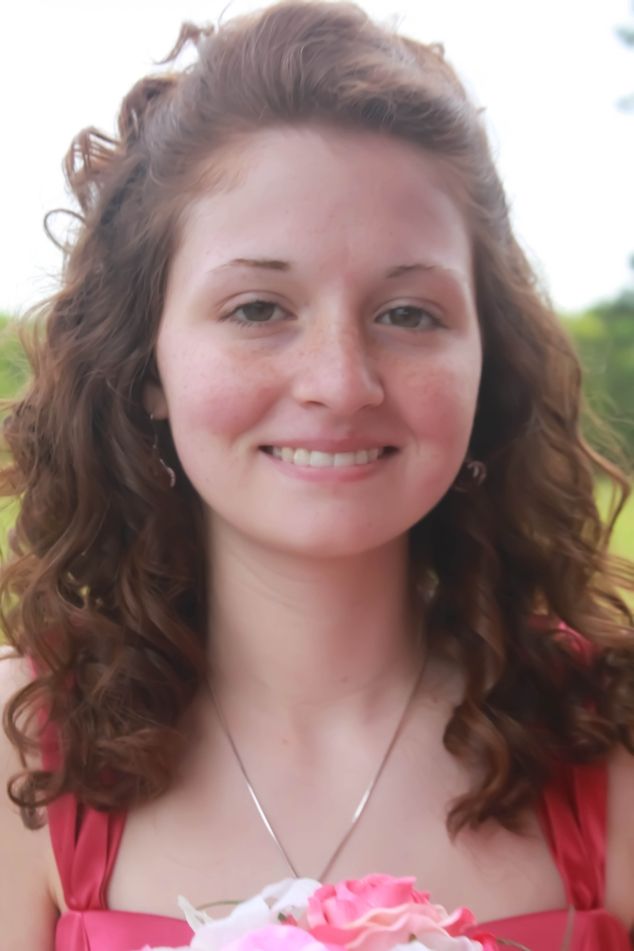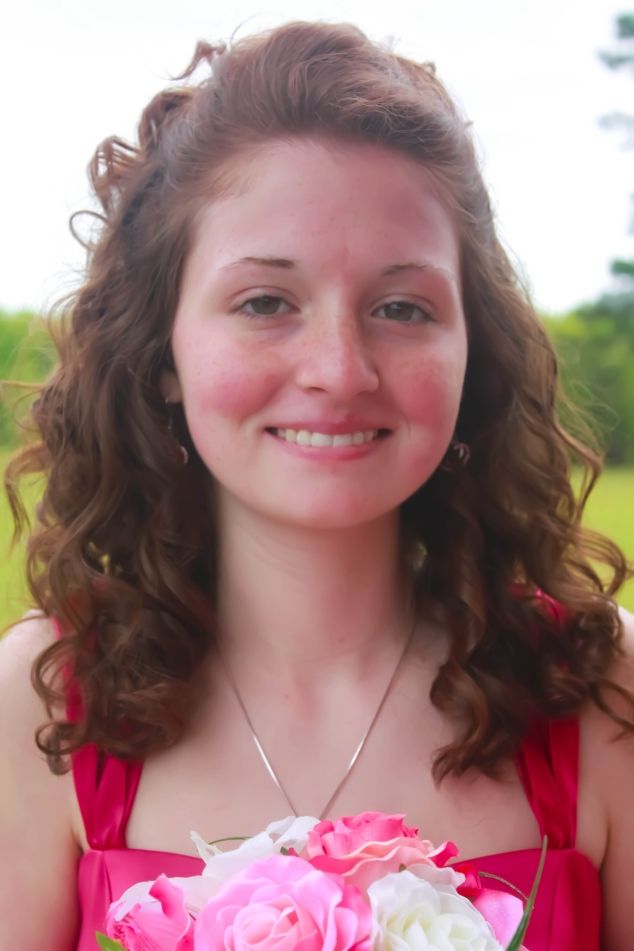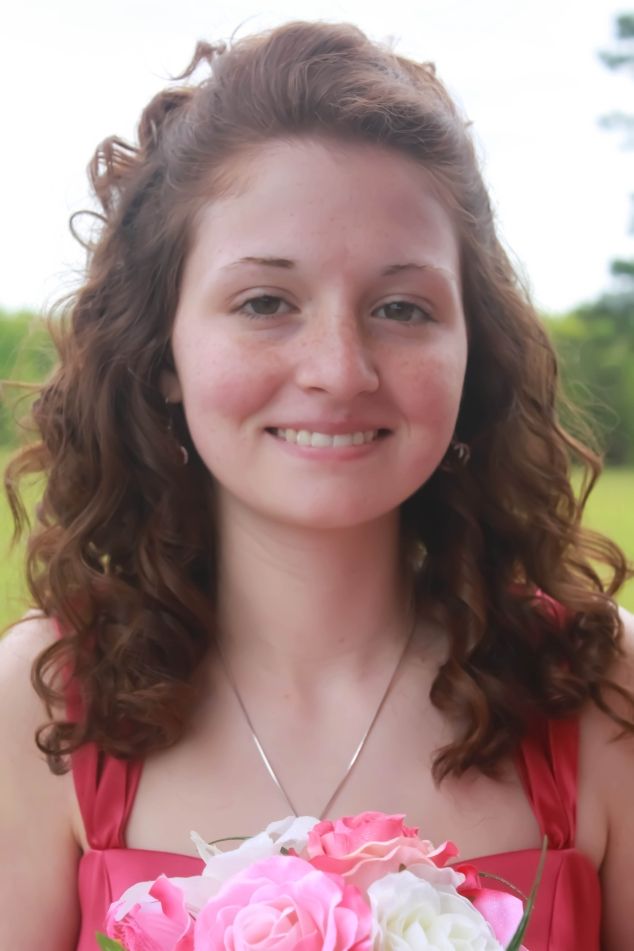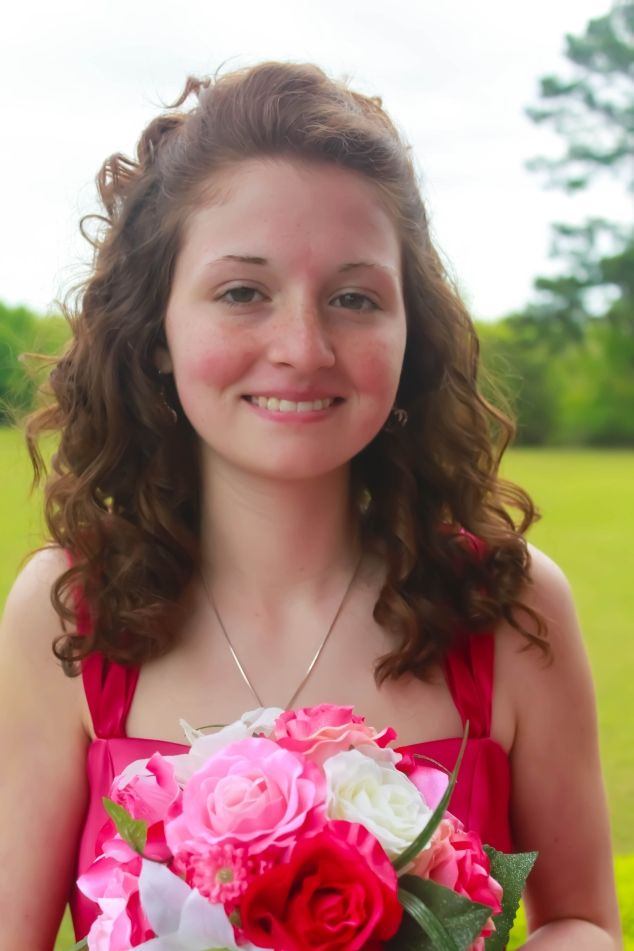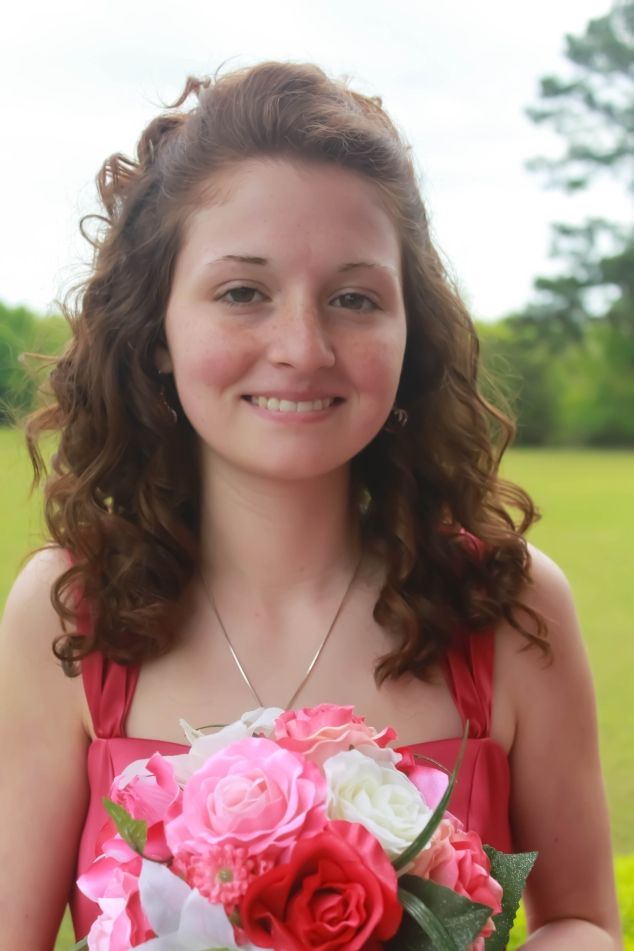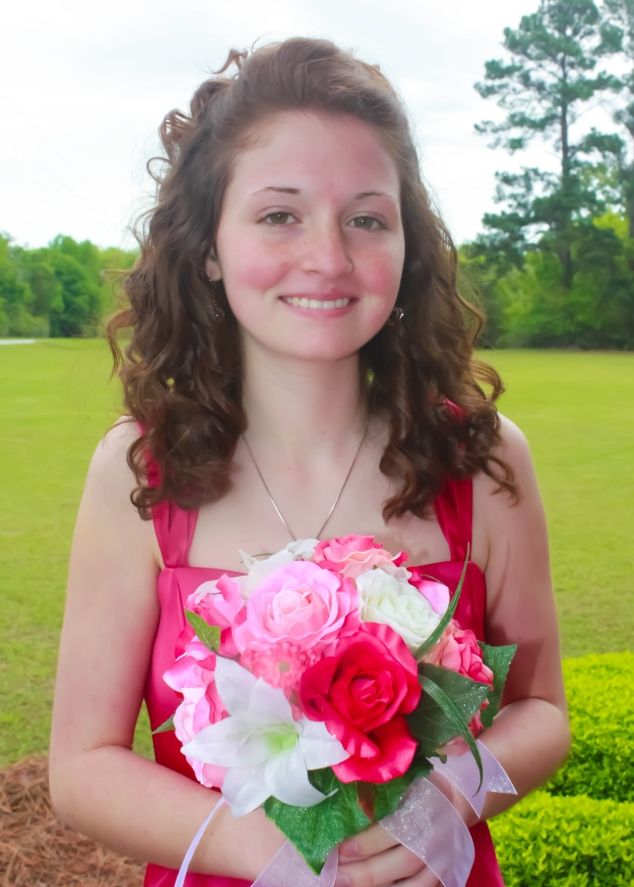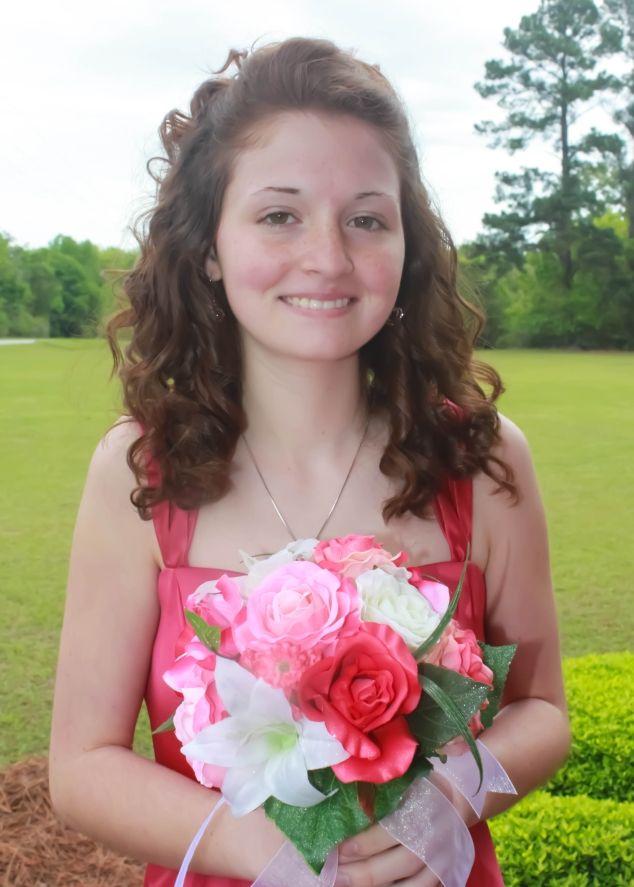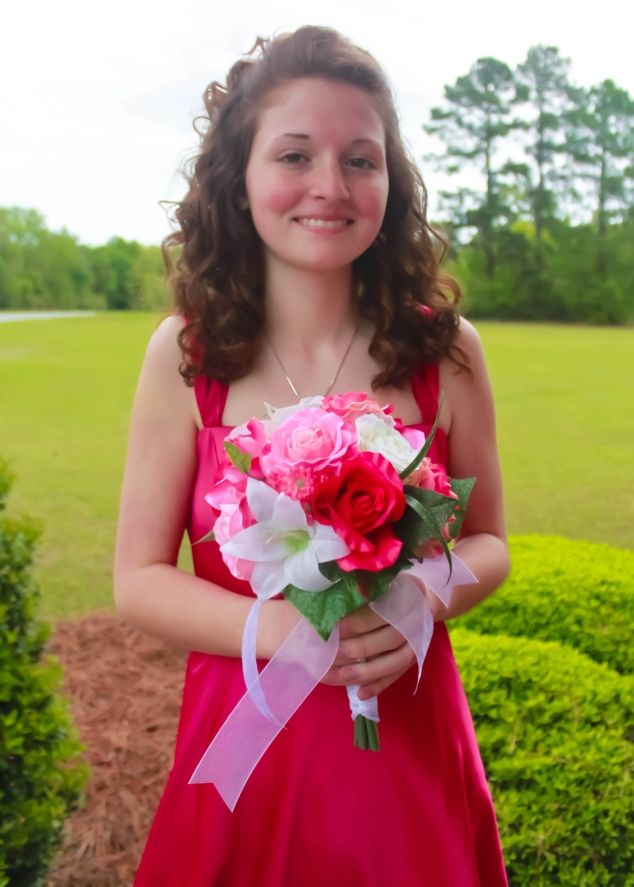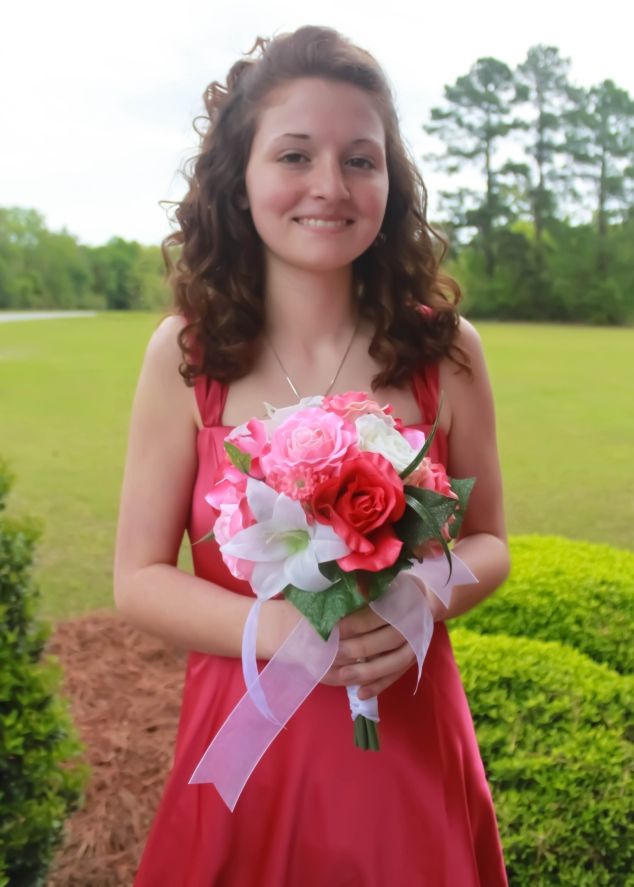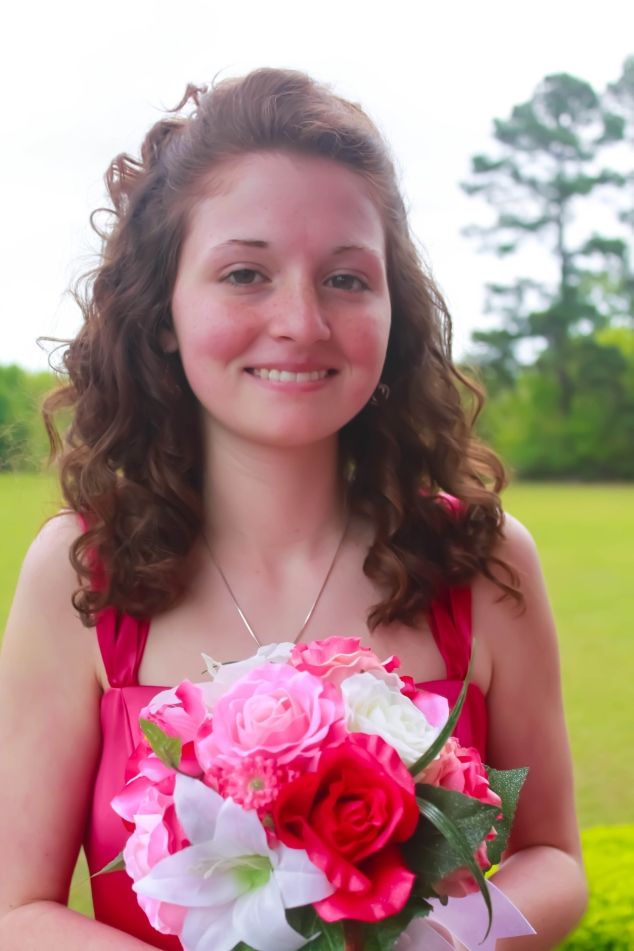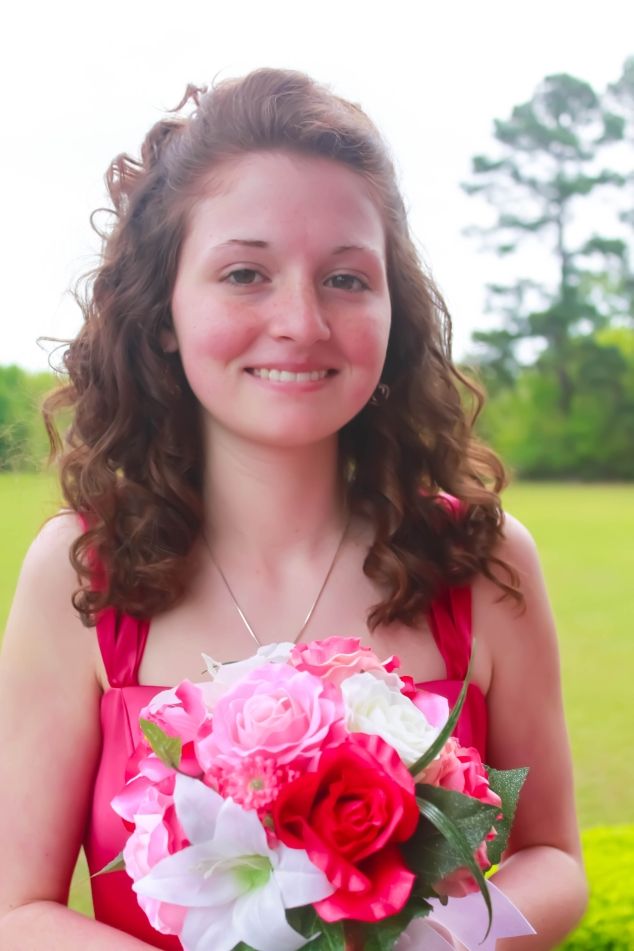 The next several pictures will be ones of Jeremy and his family. This first few are of him and his mom: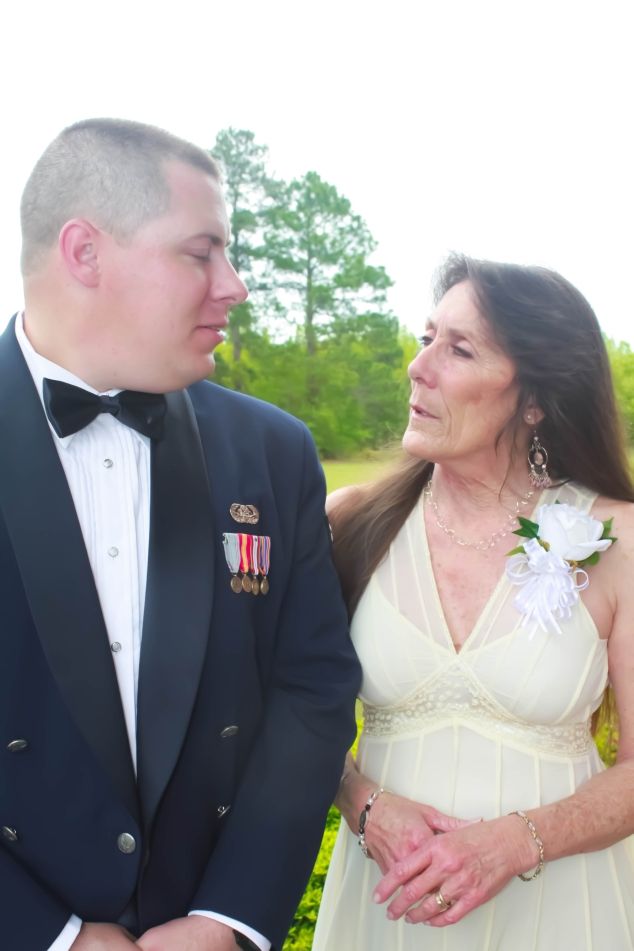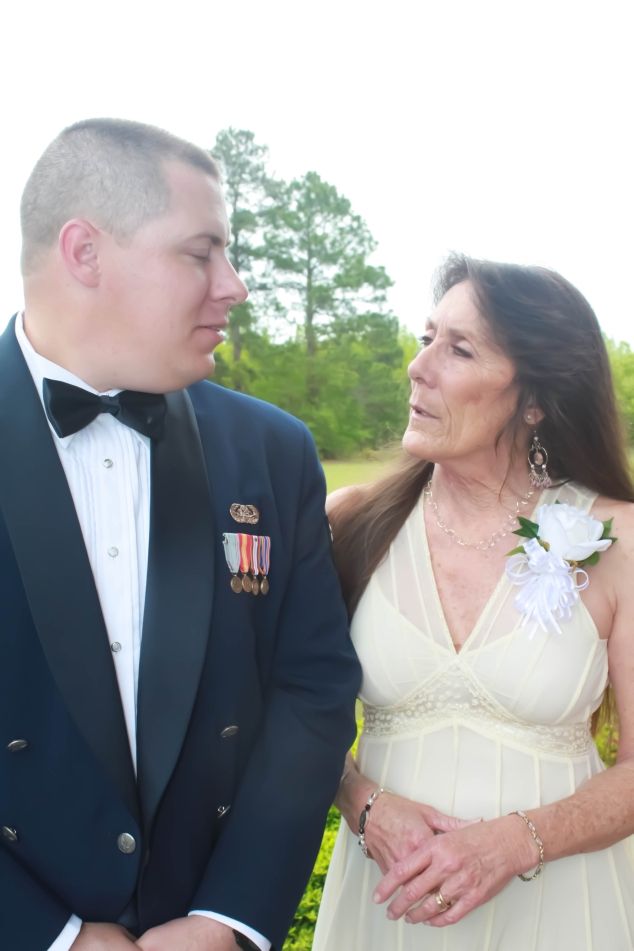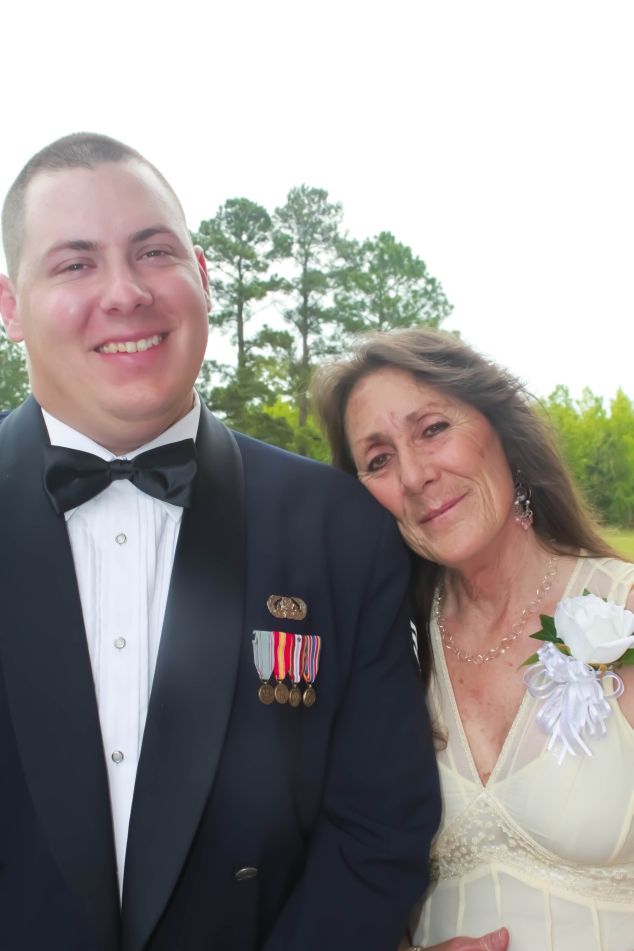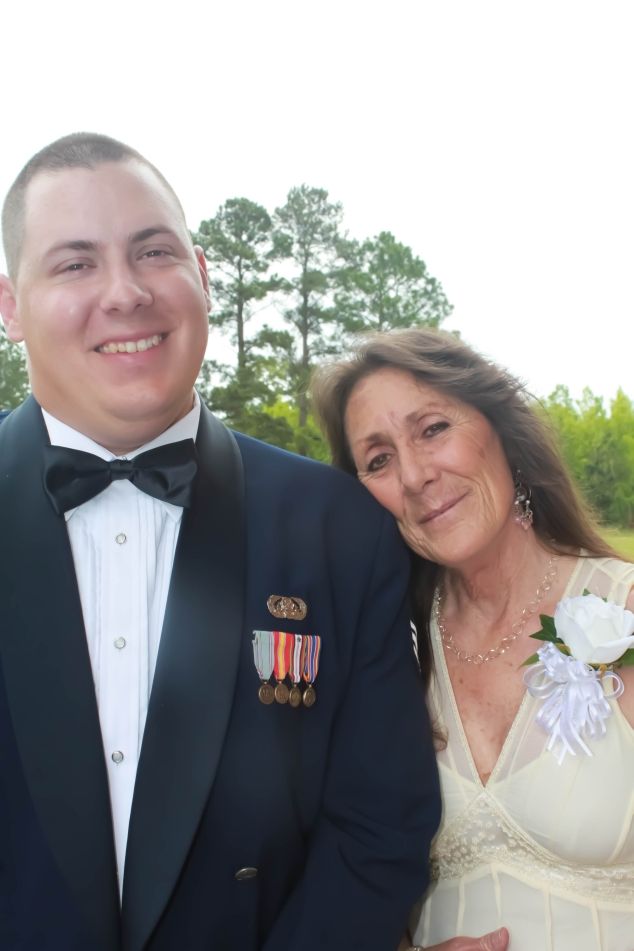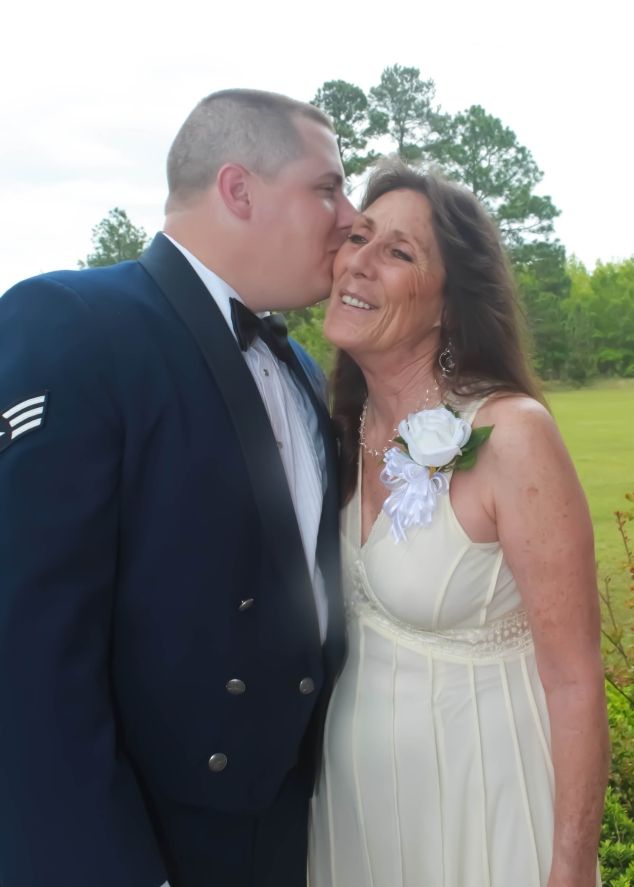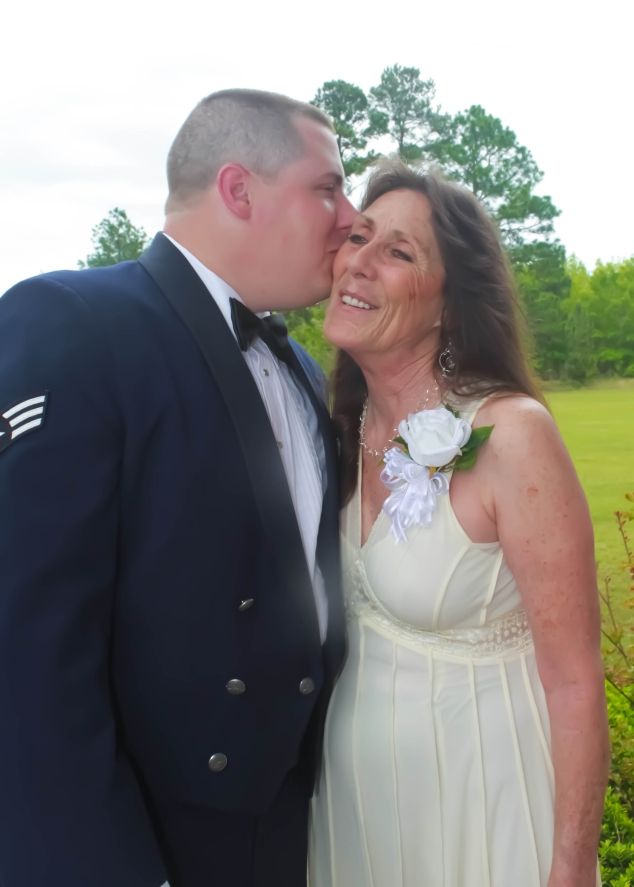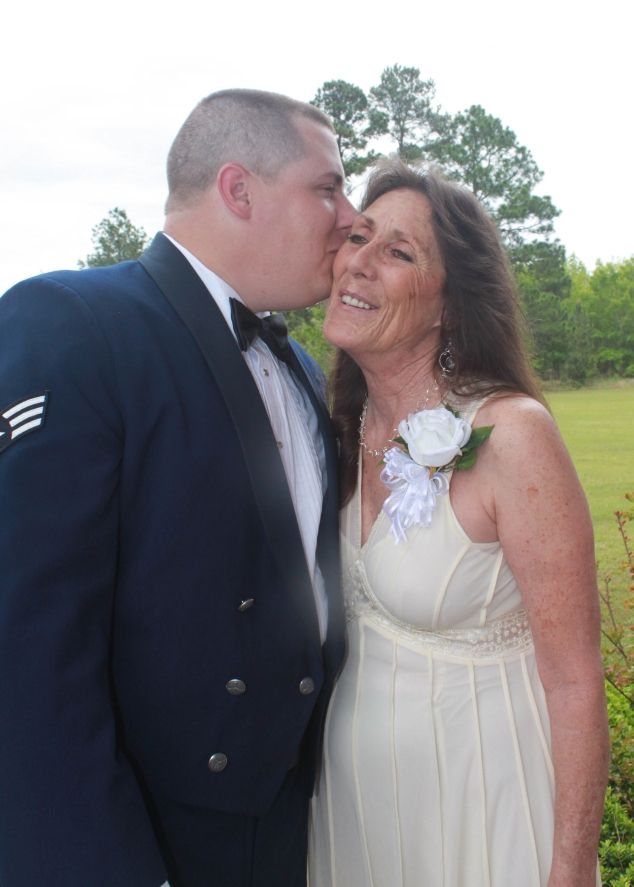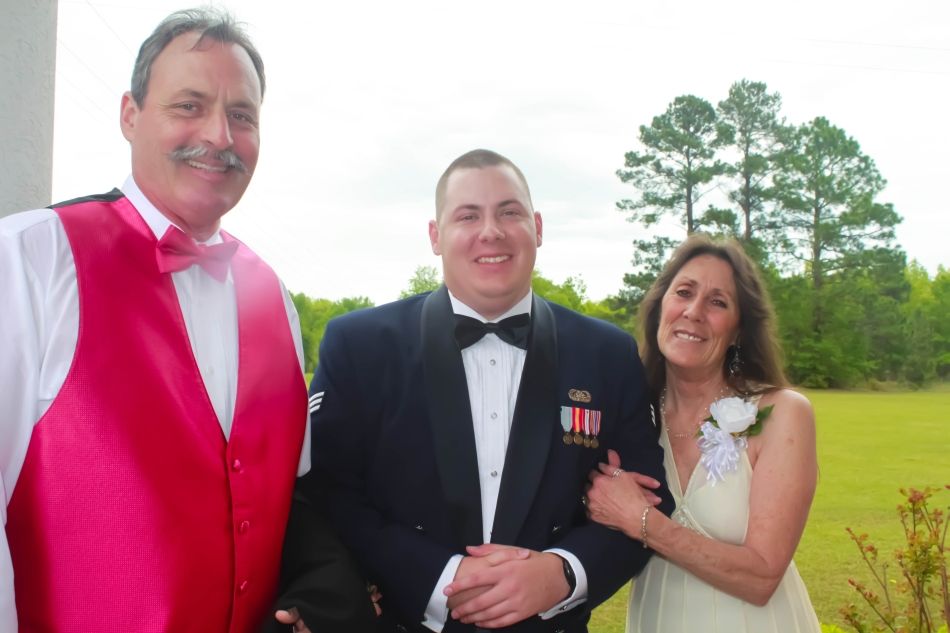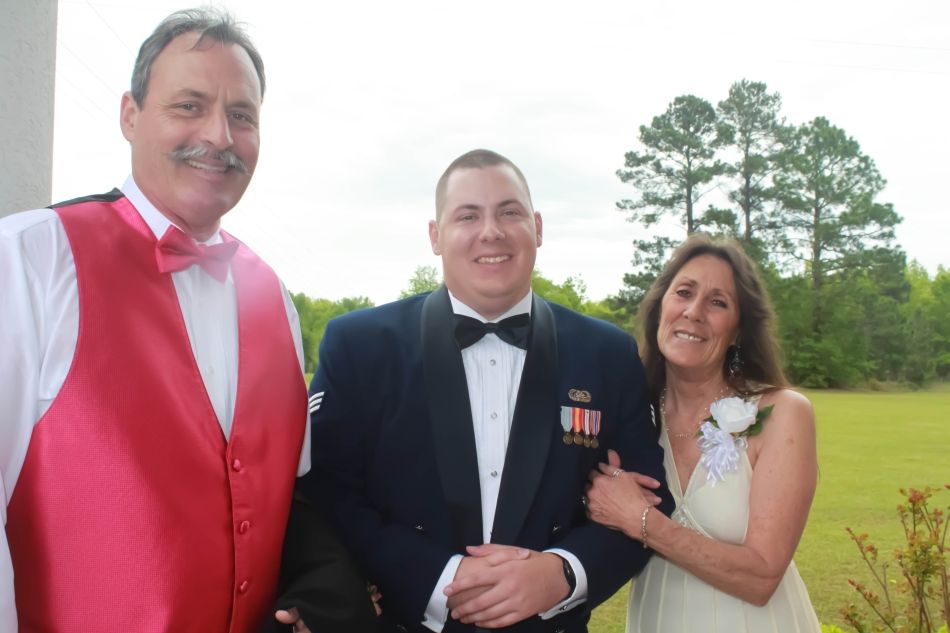 That lovely older lady in the pink and black is Jeremy's Grandma Taylor: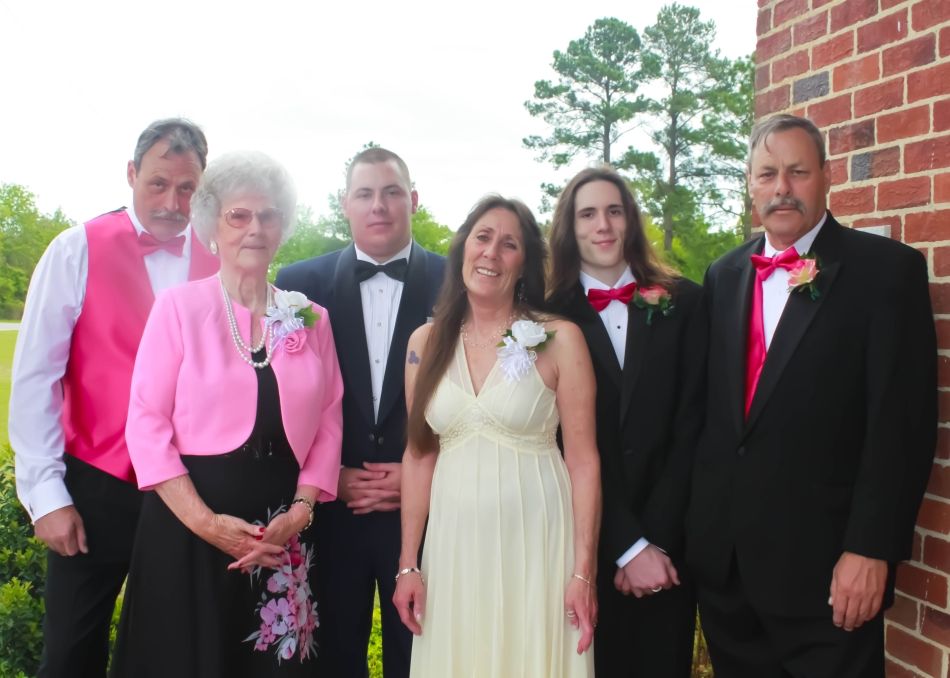 The gentleman in the blue shirt is Jeremy's older brother, Glen. He lives out of state. :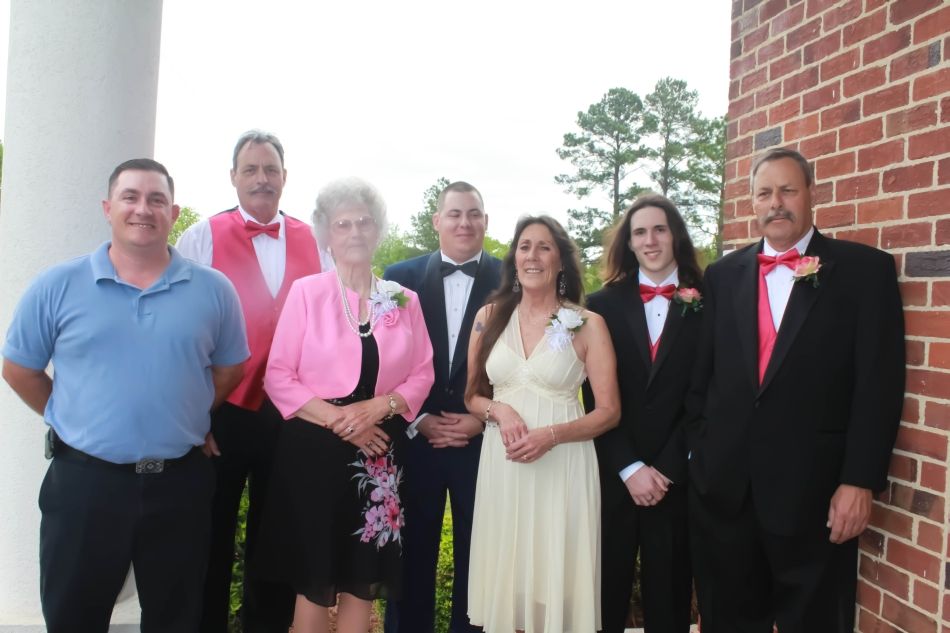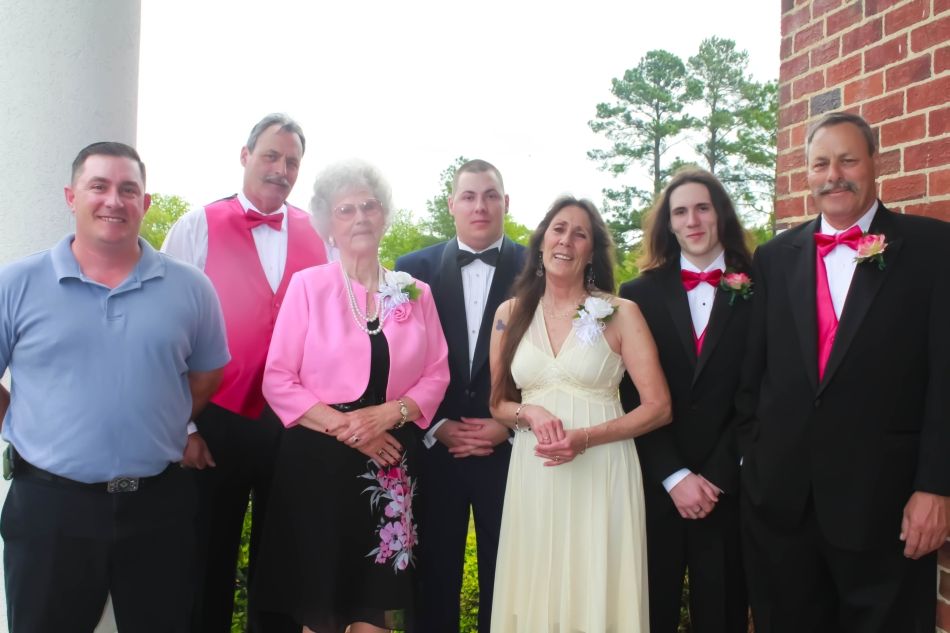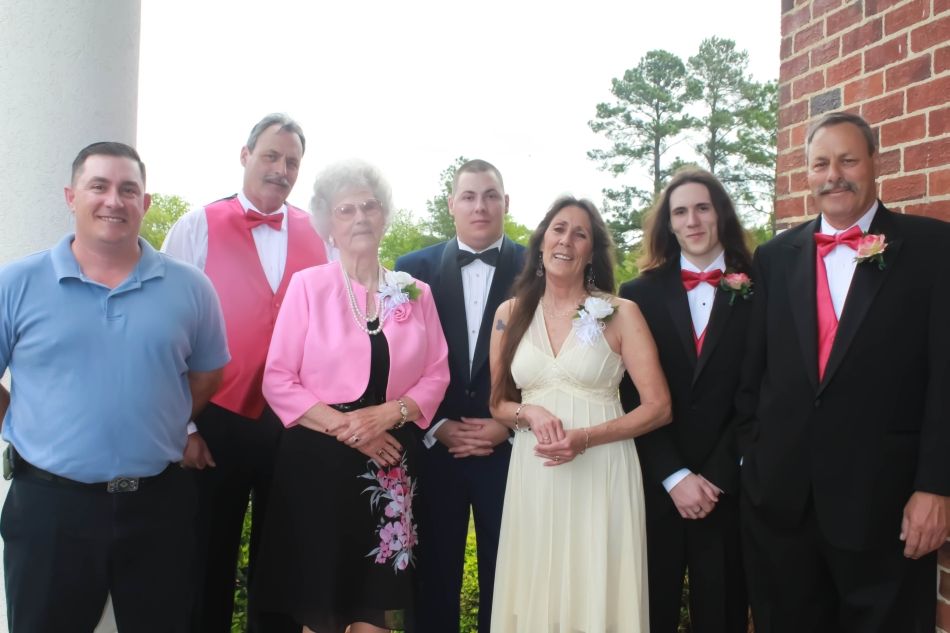 Guys, I cannot emphasize how much I love my dress: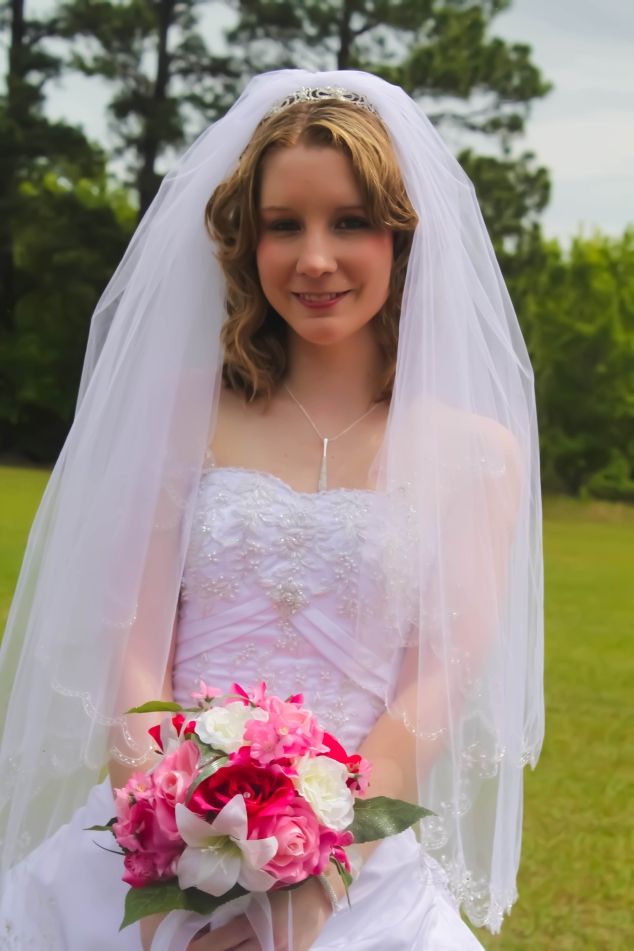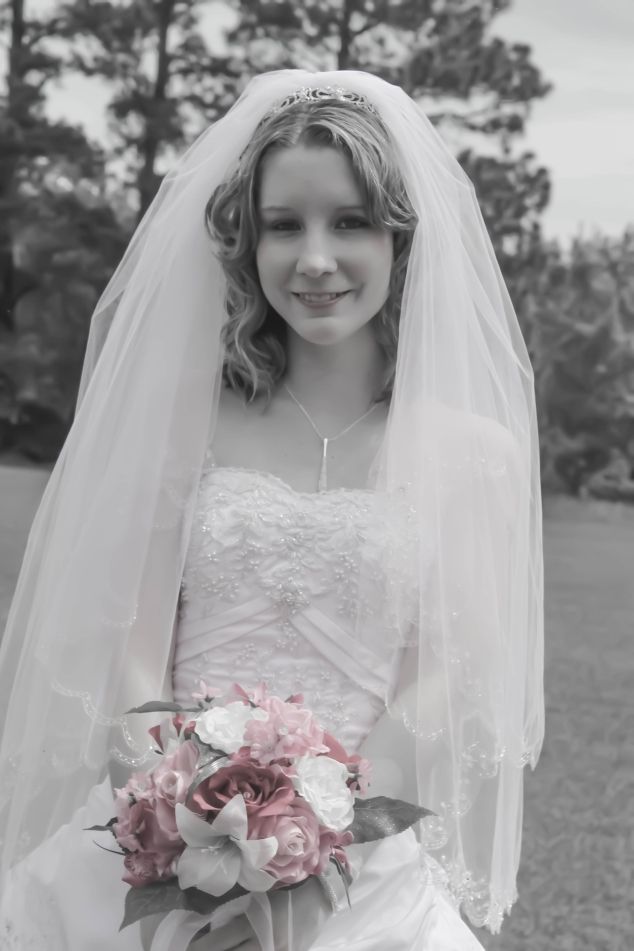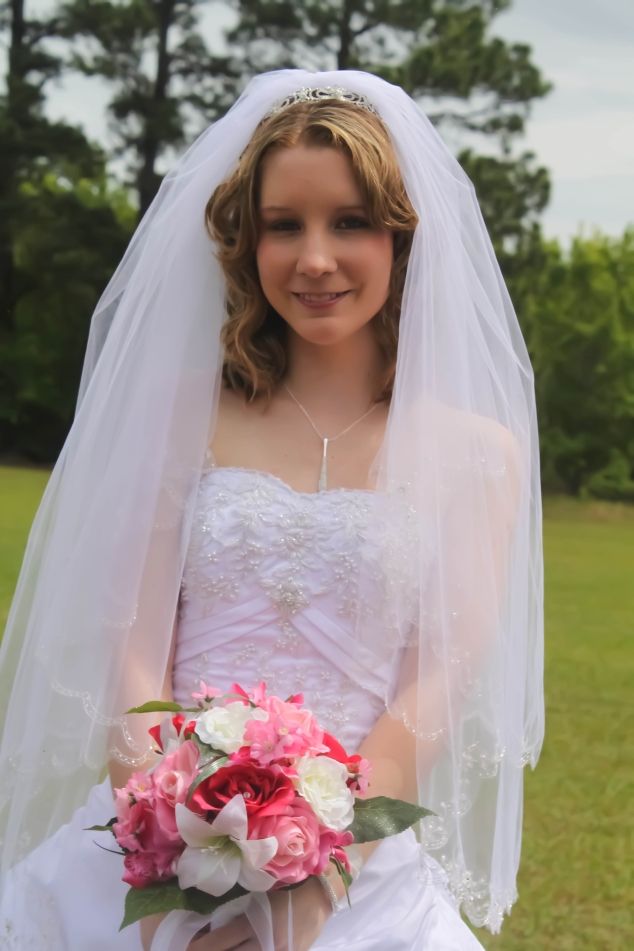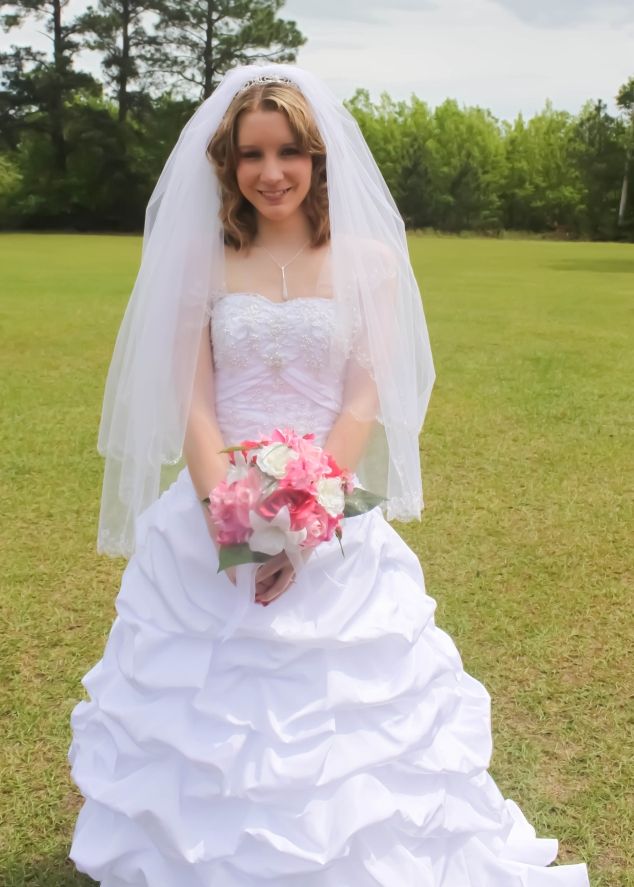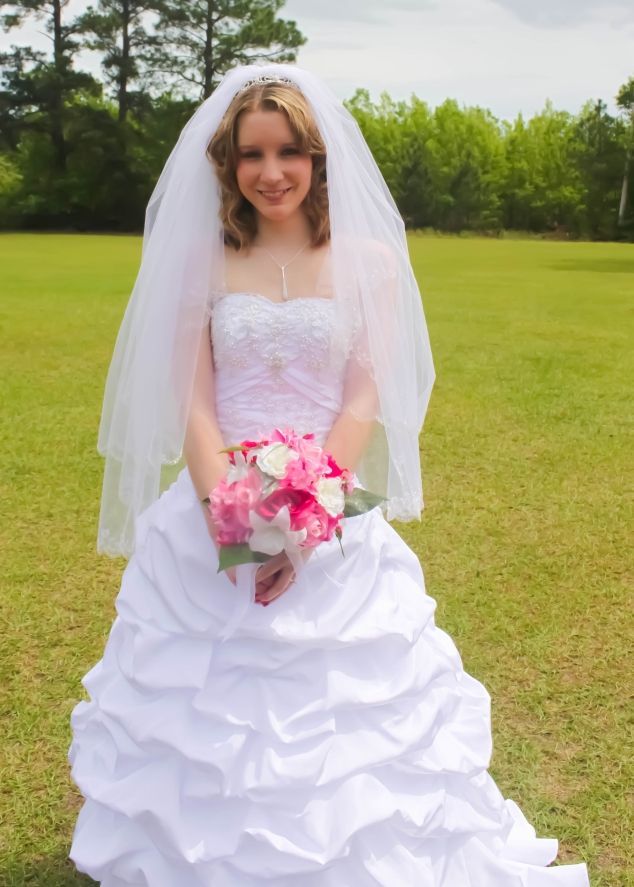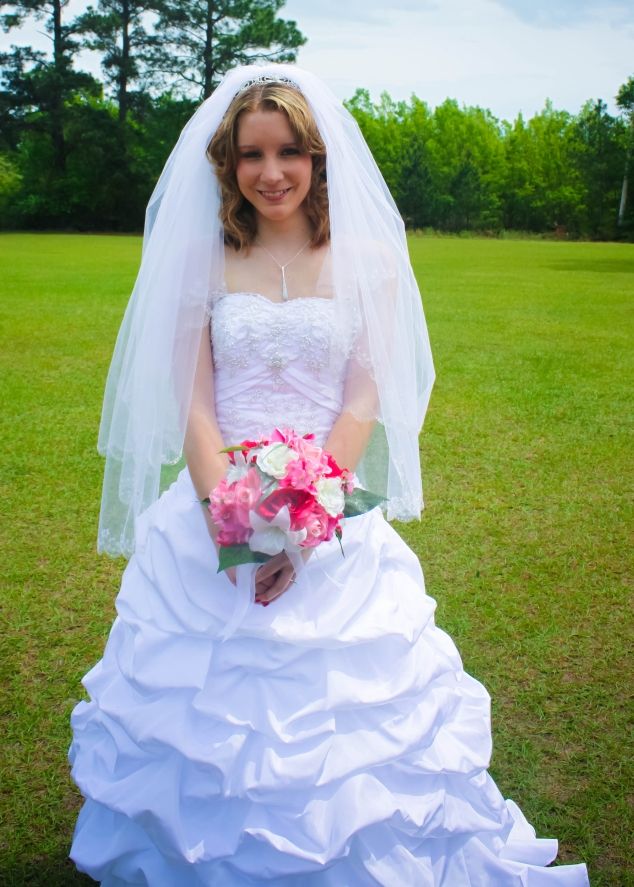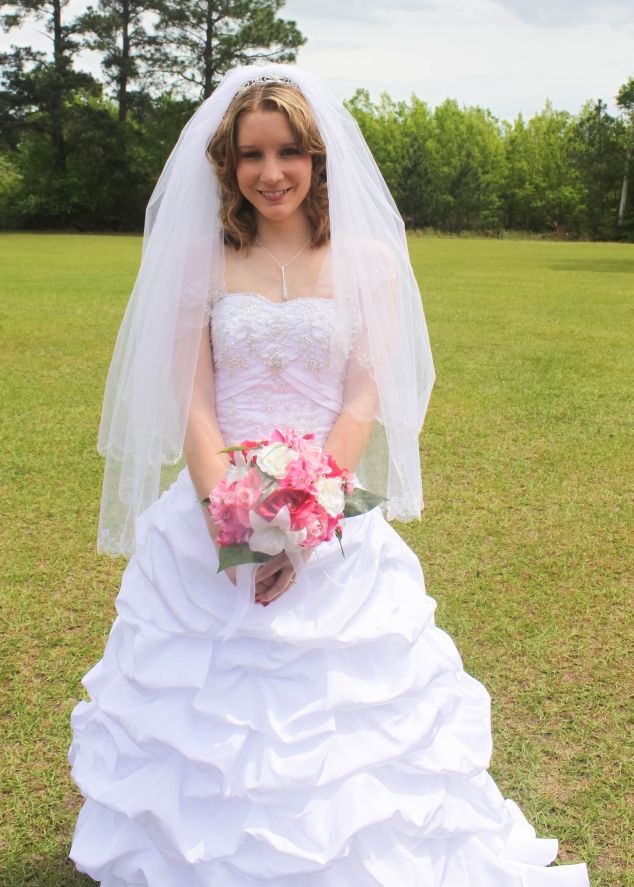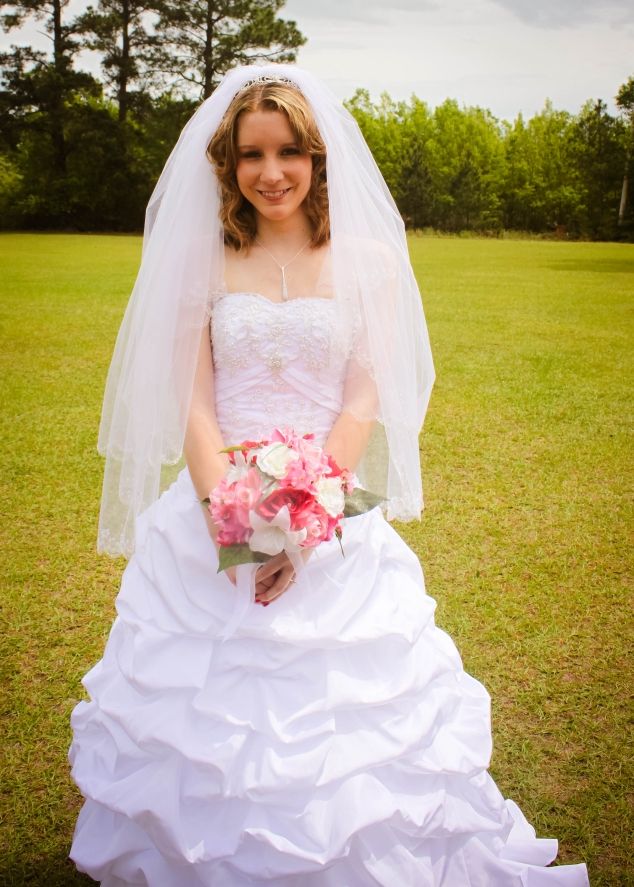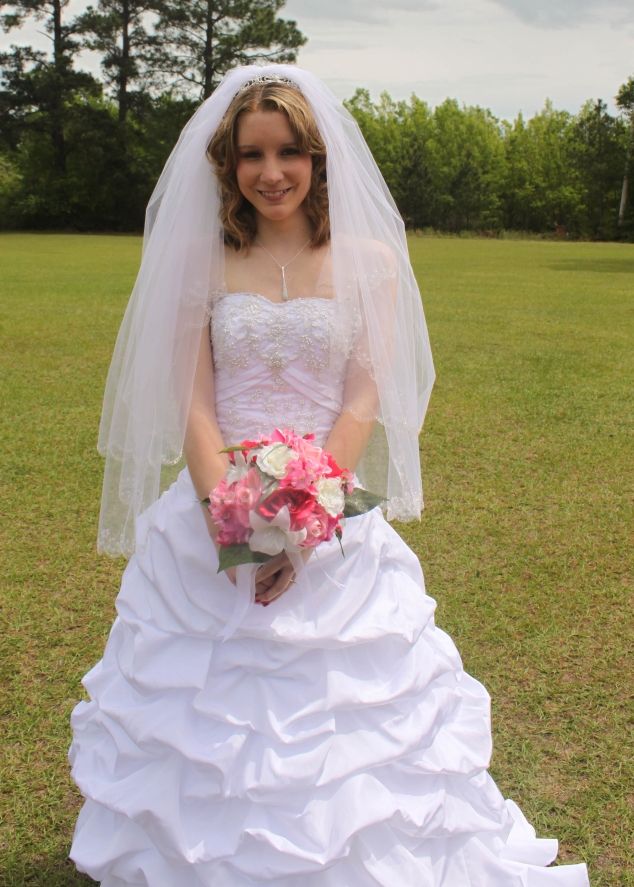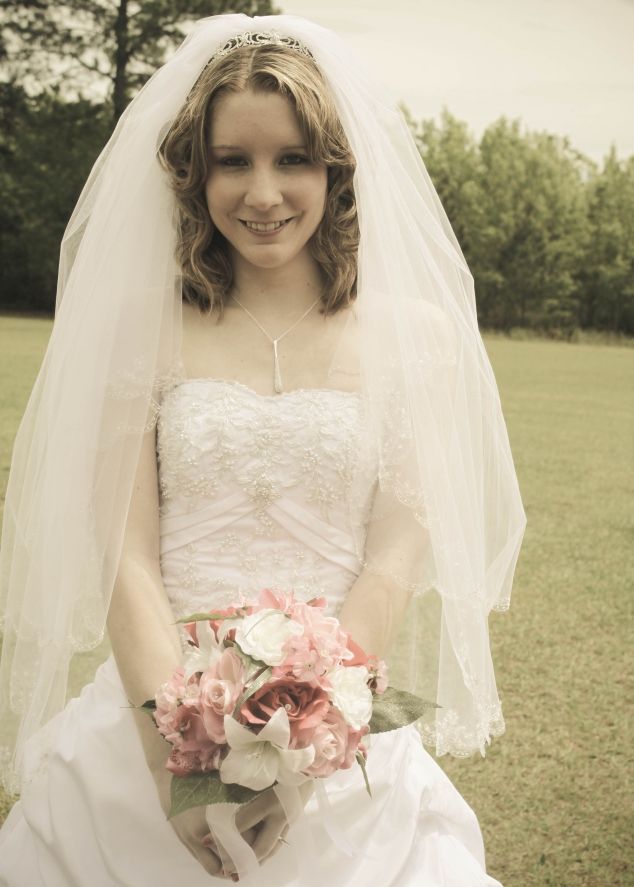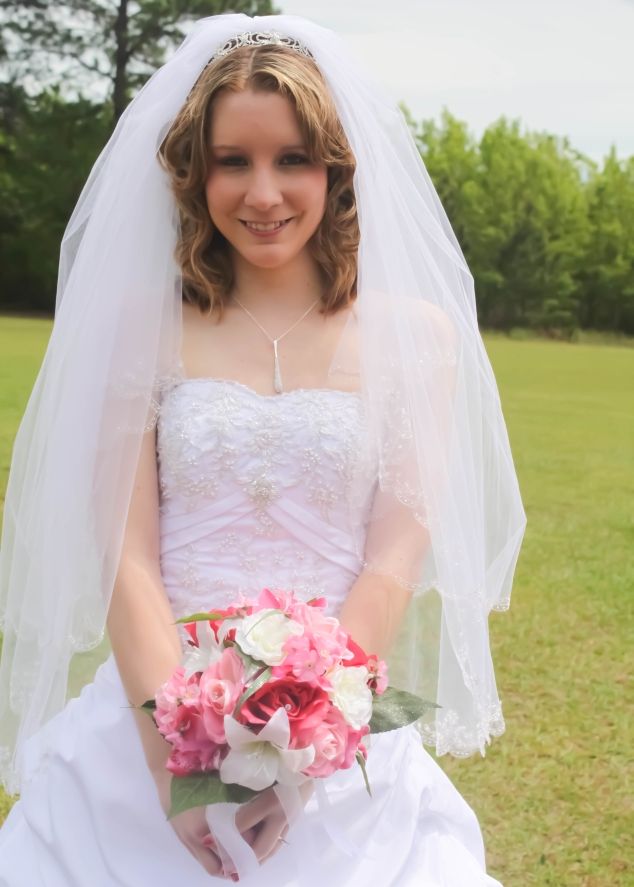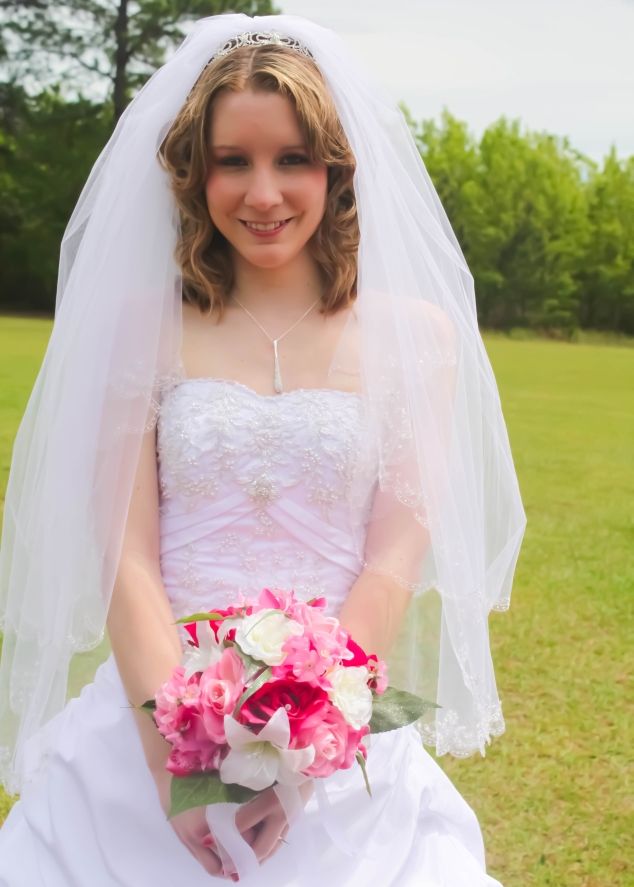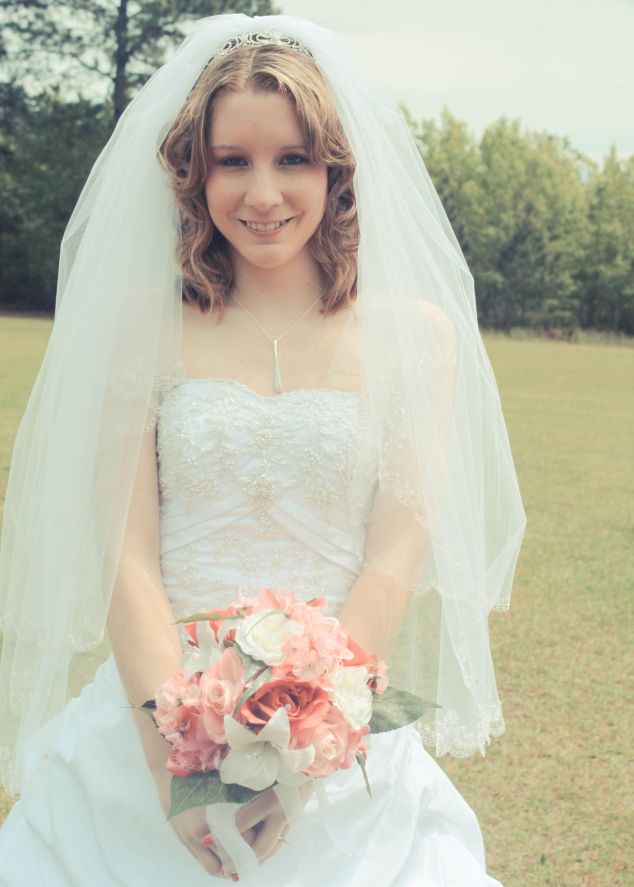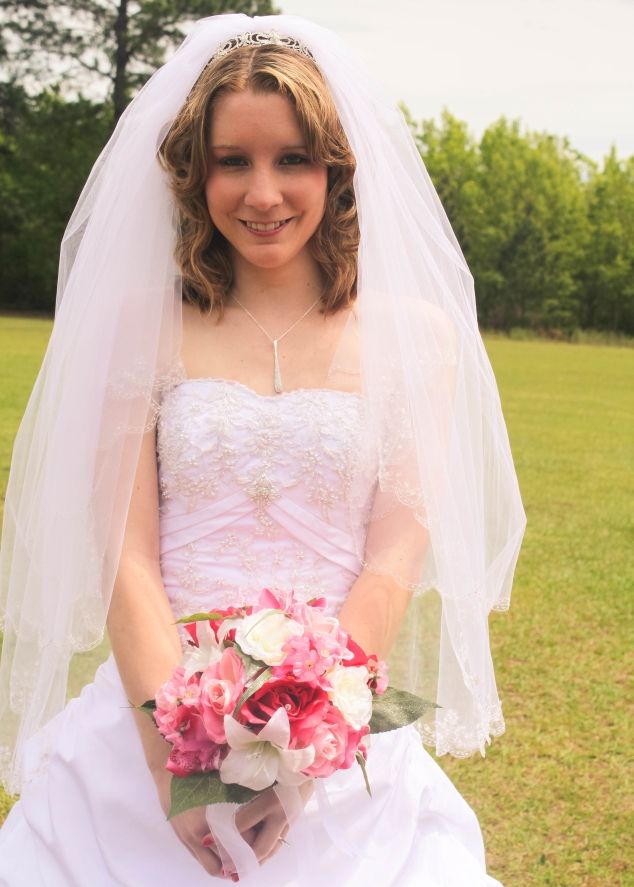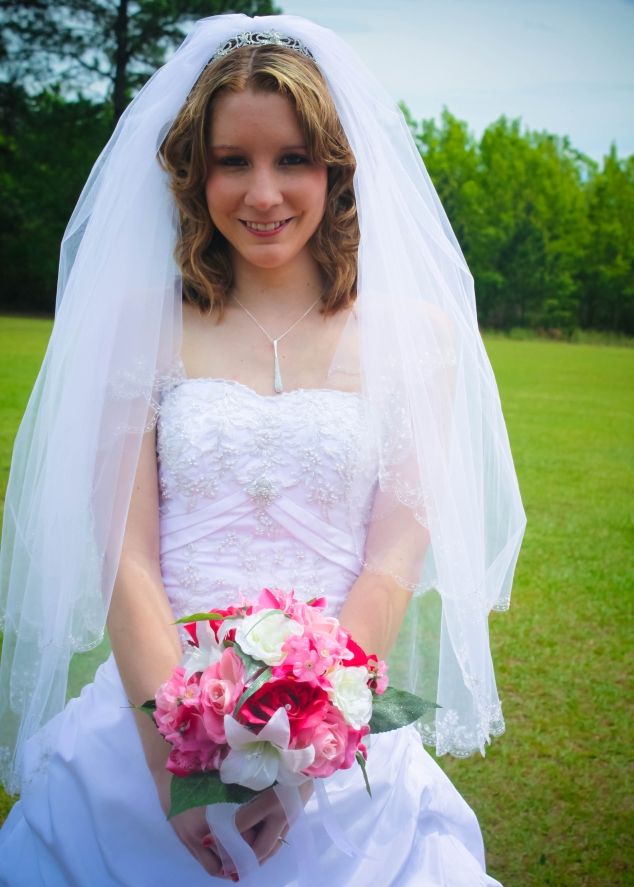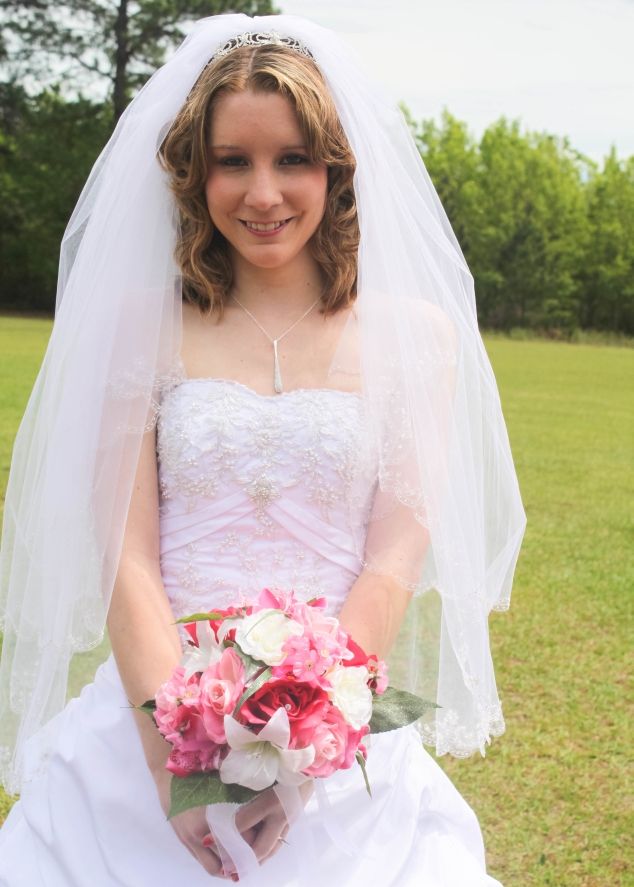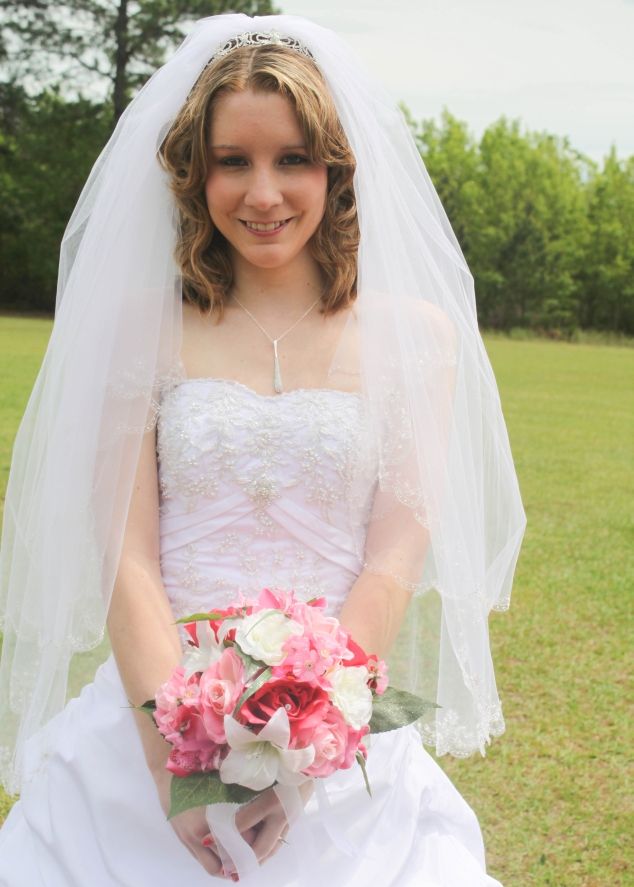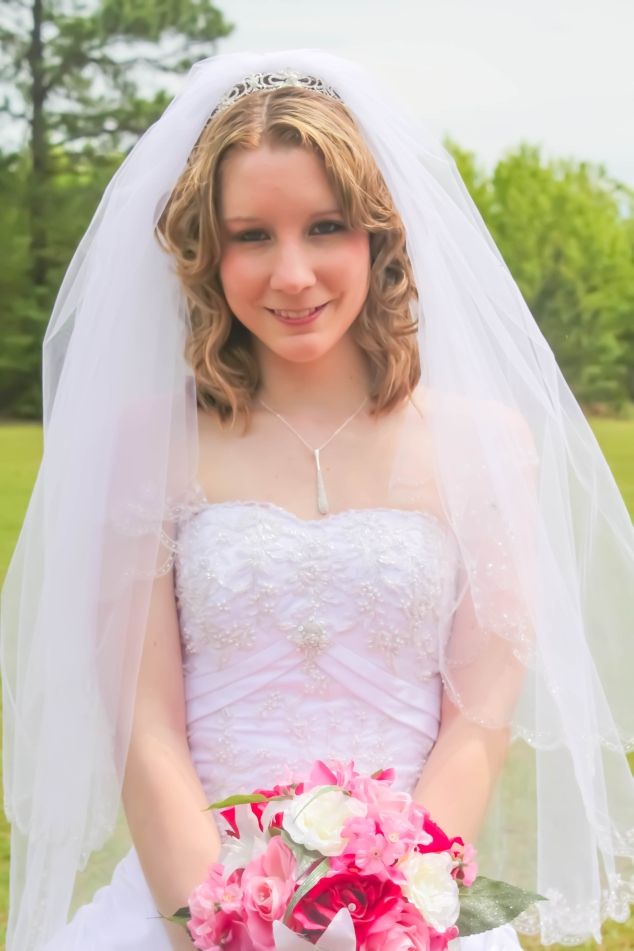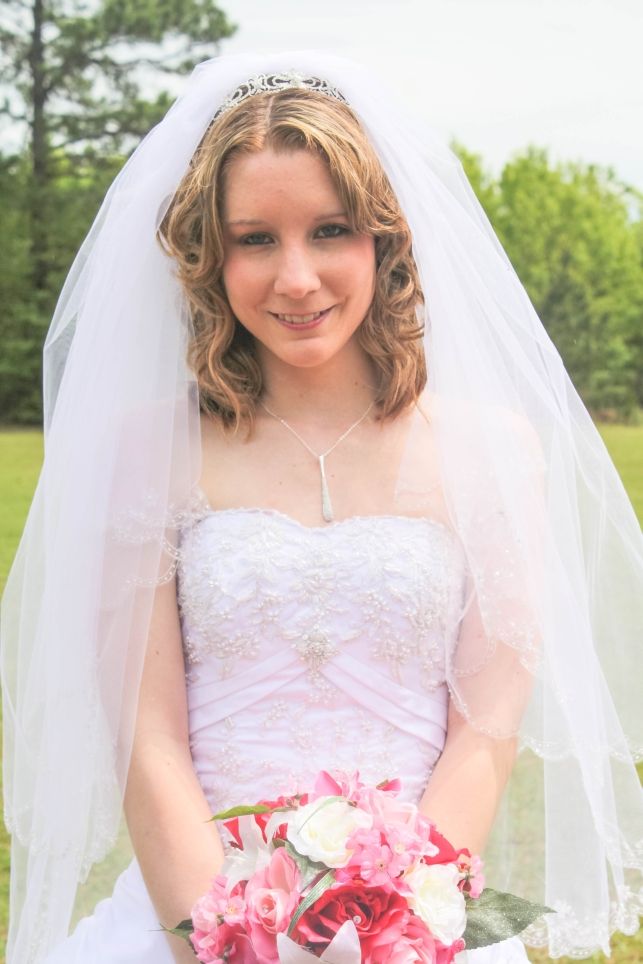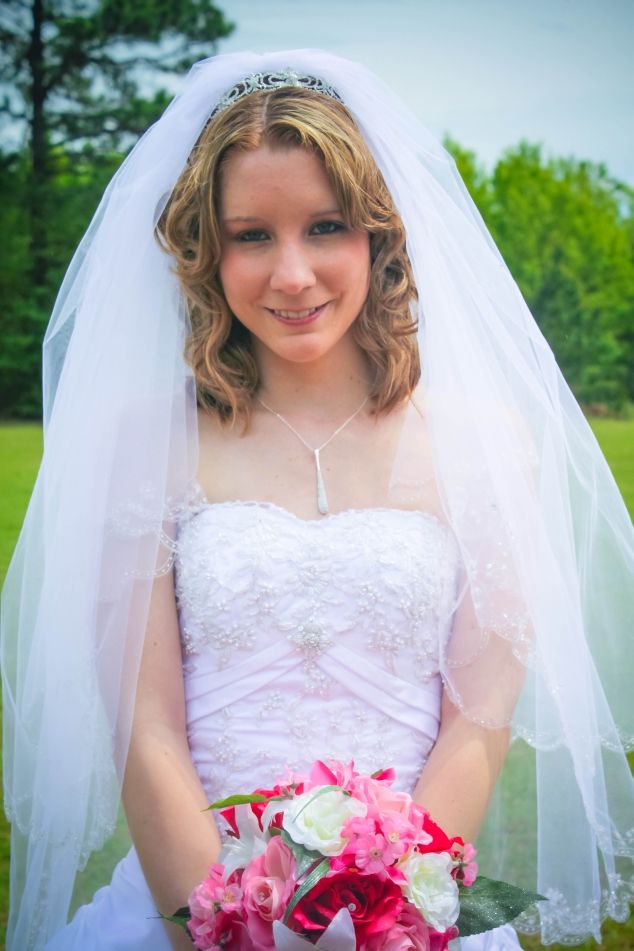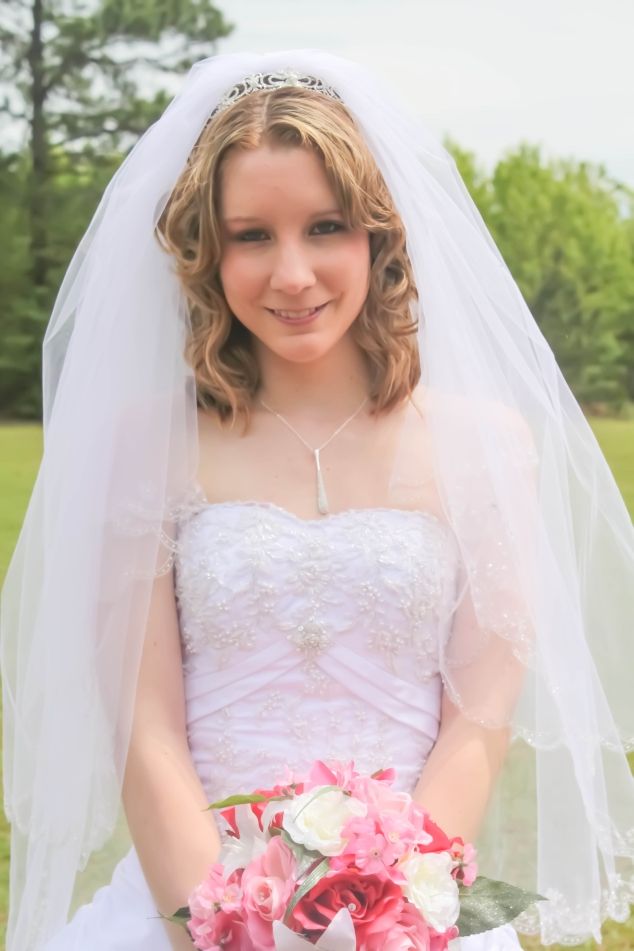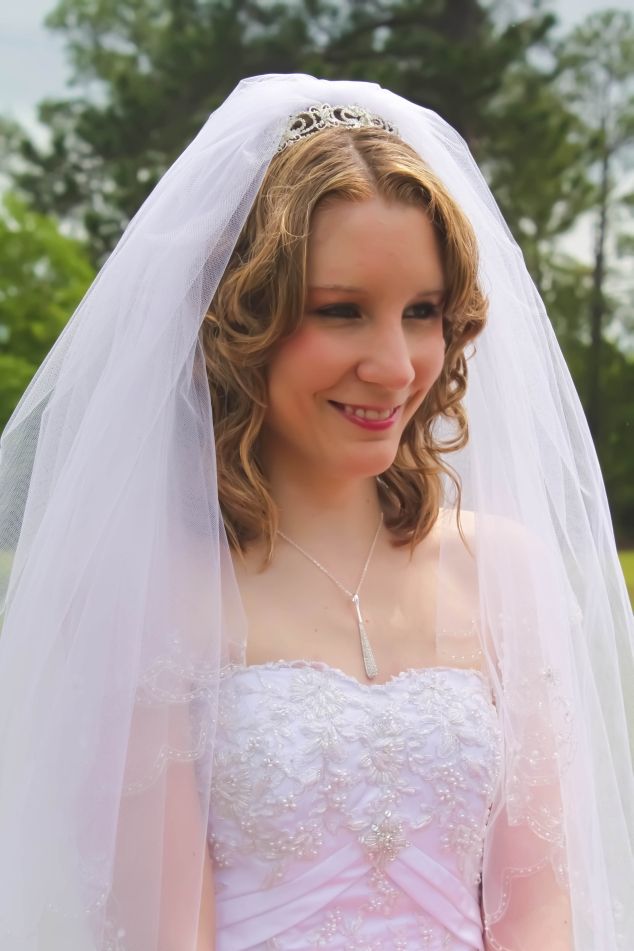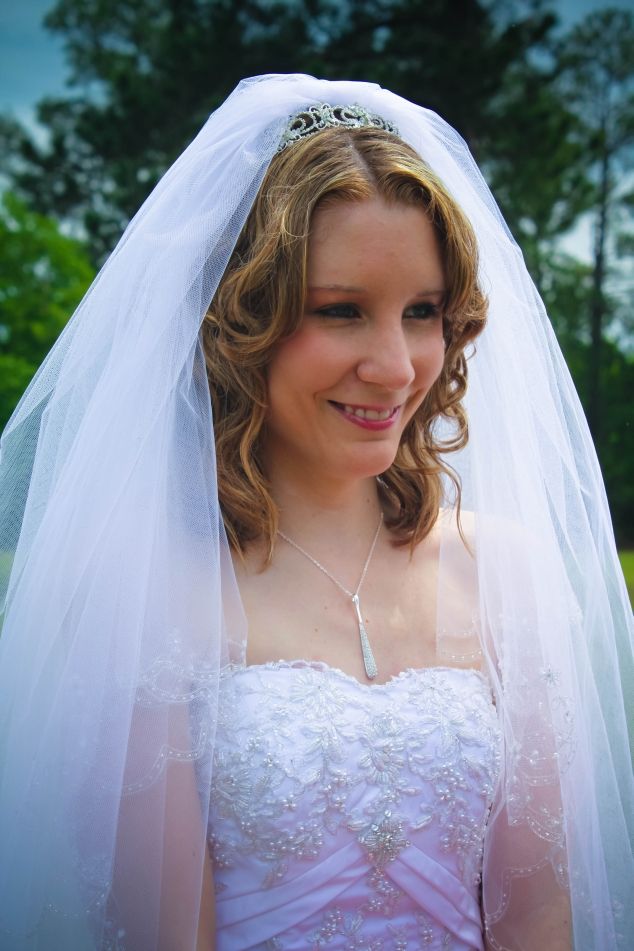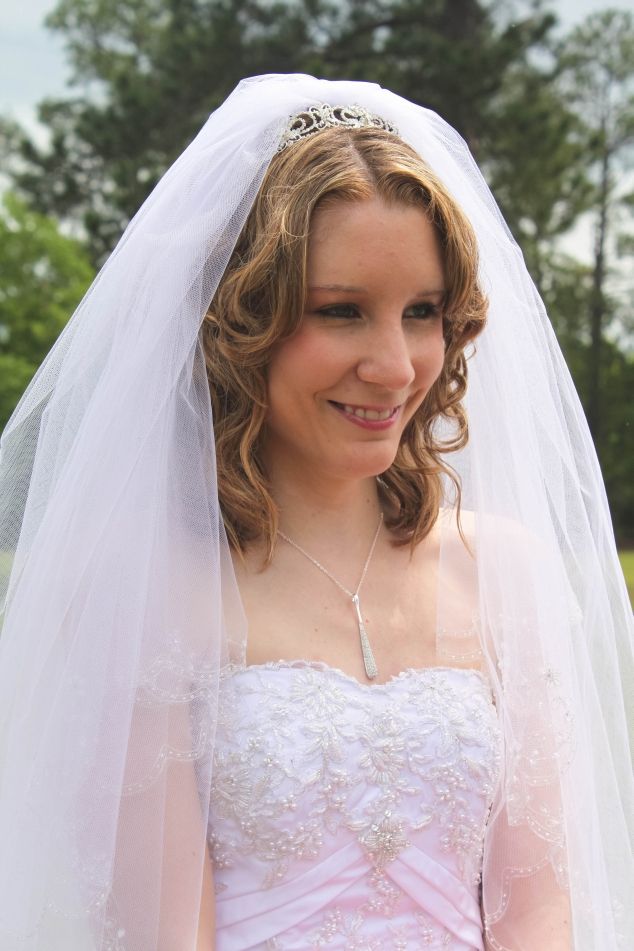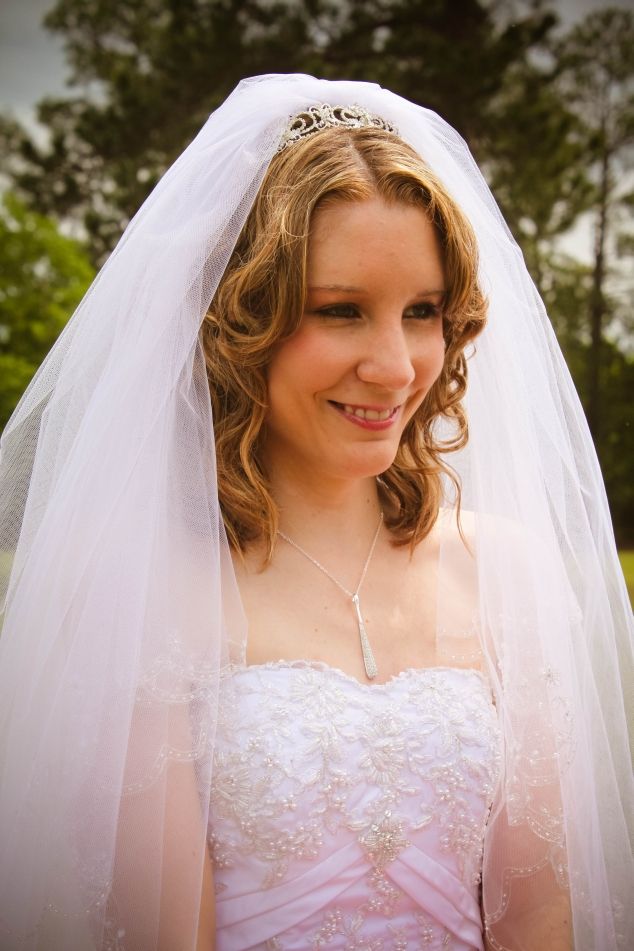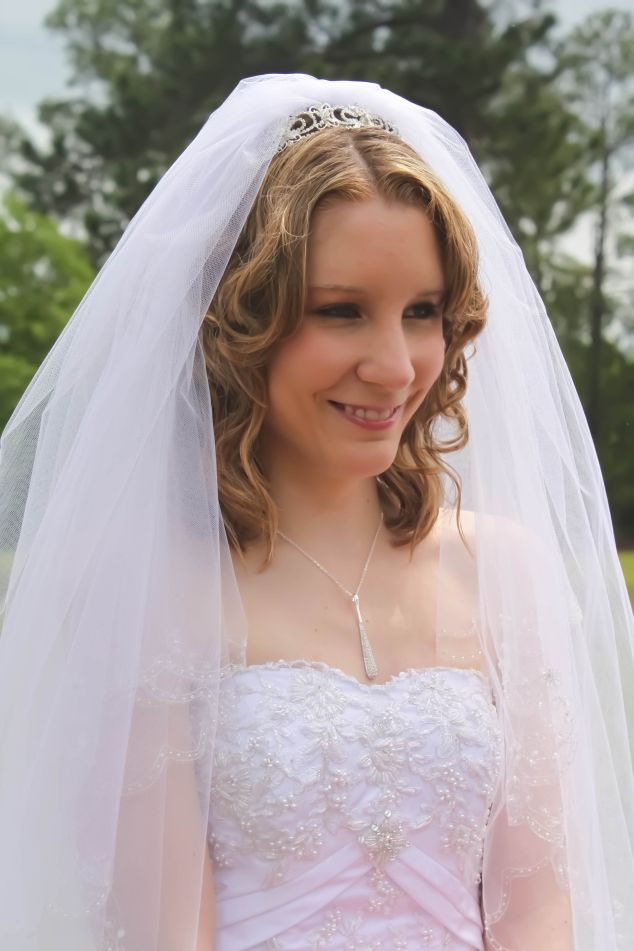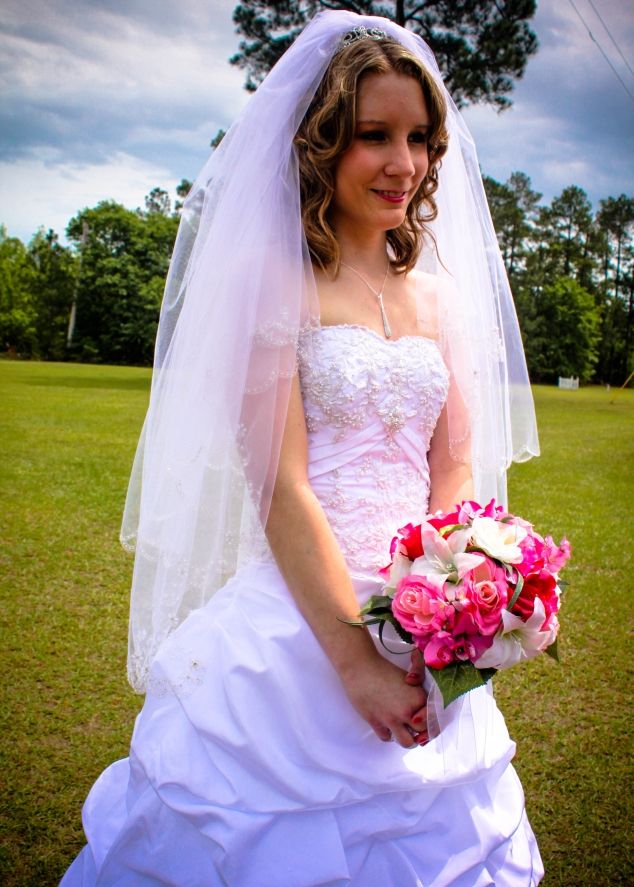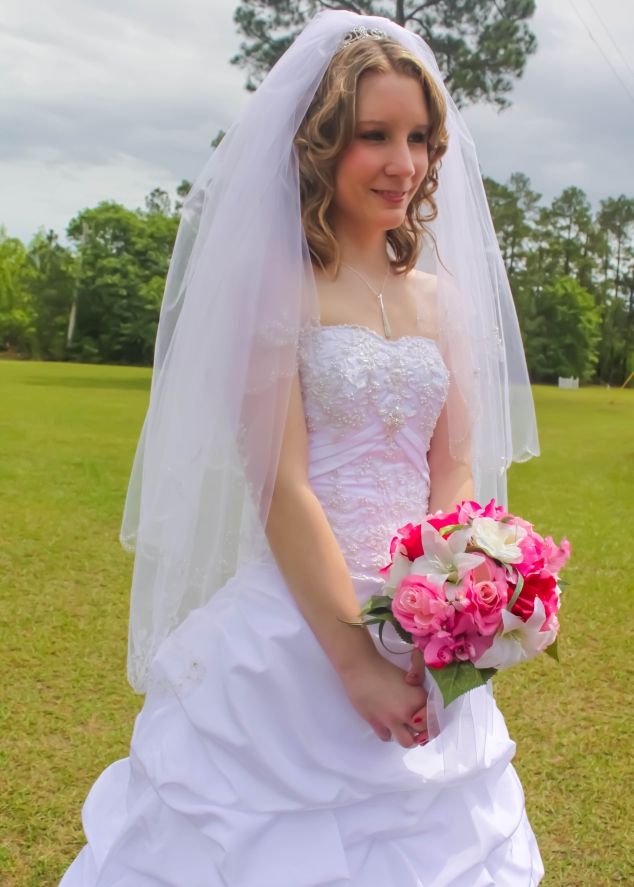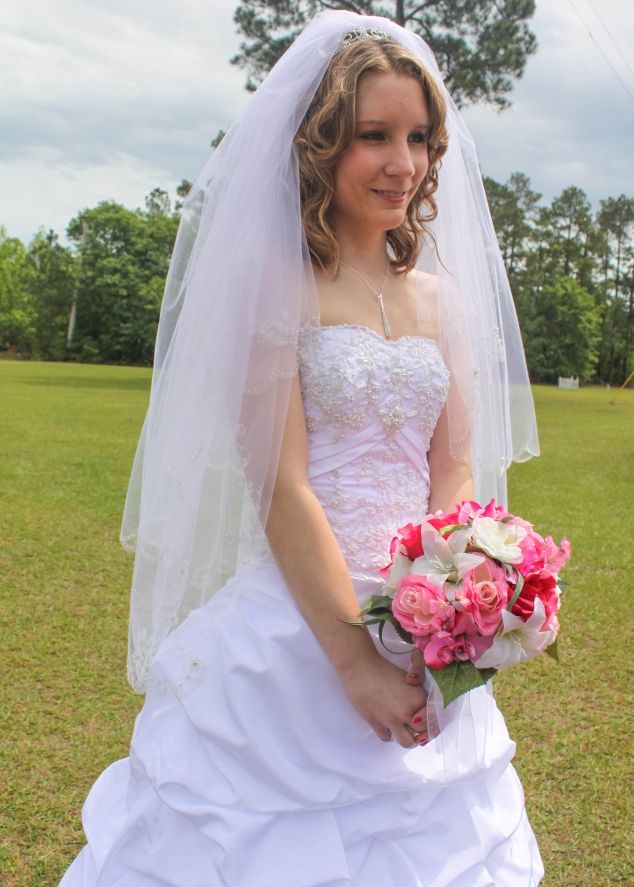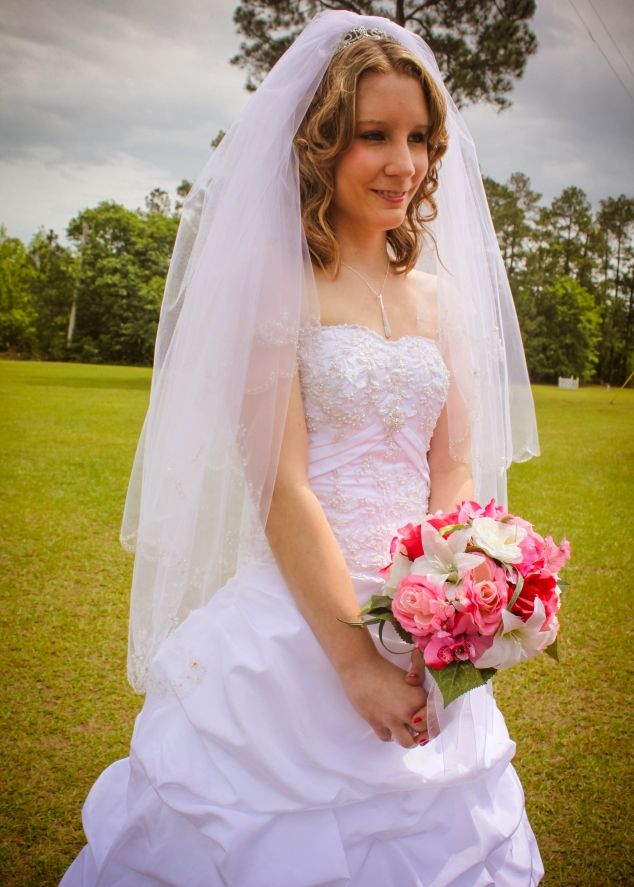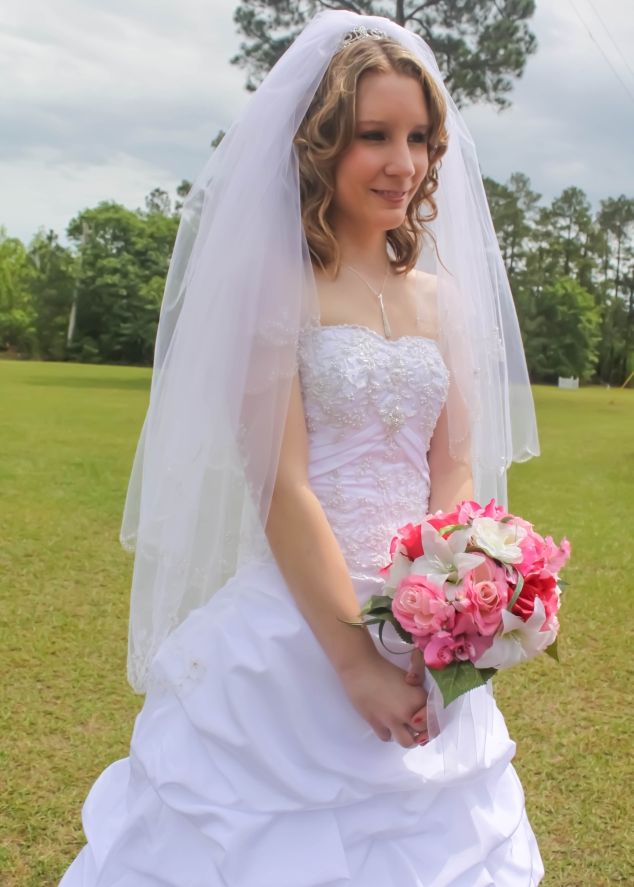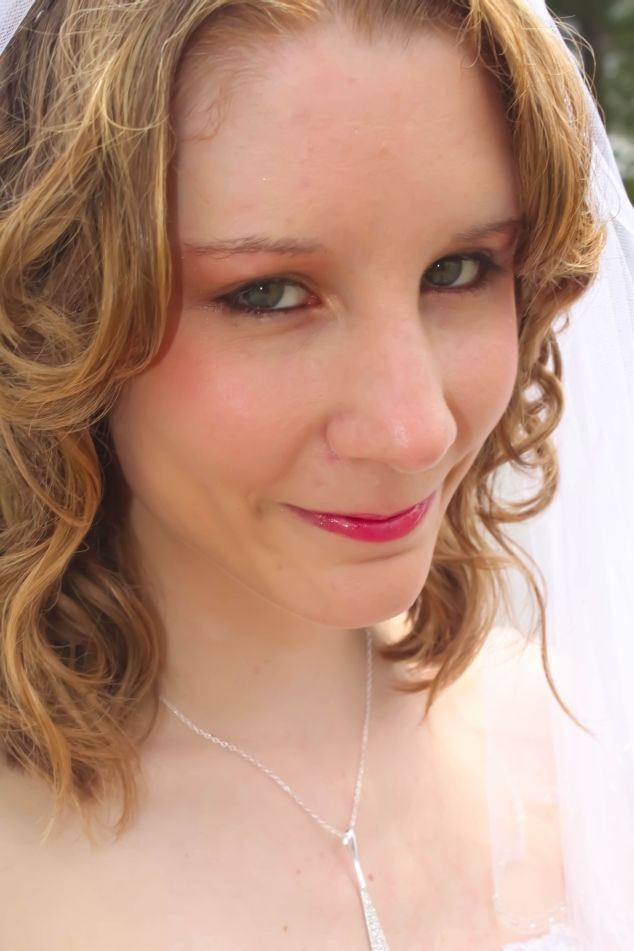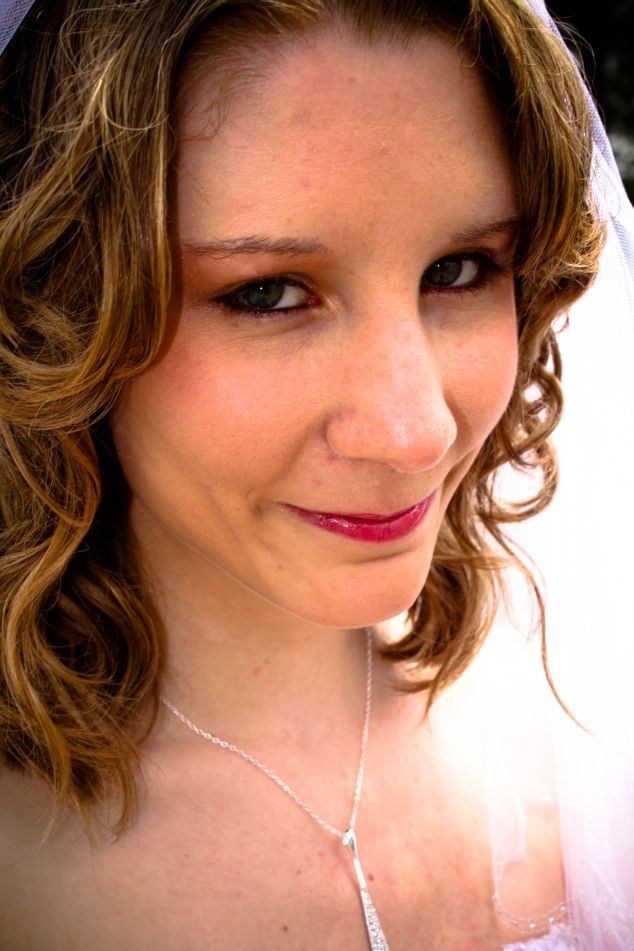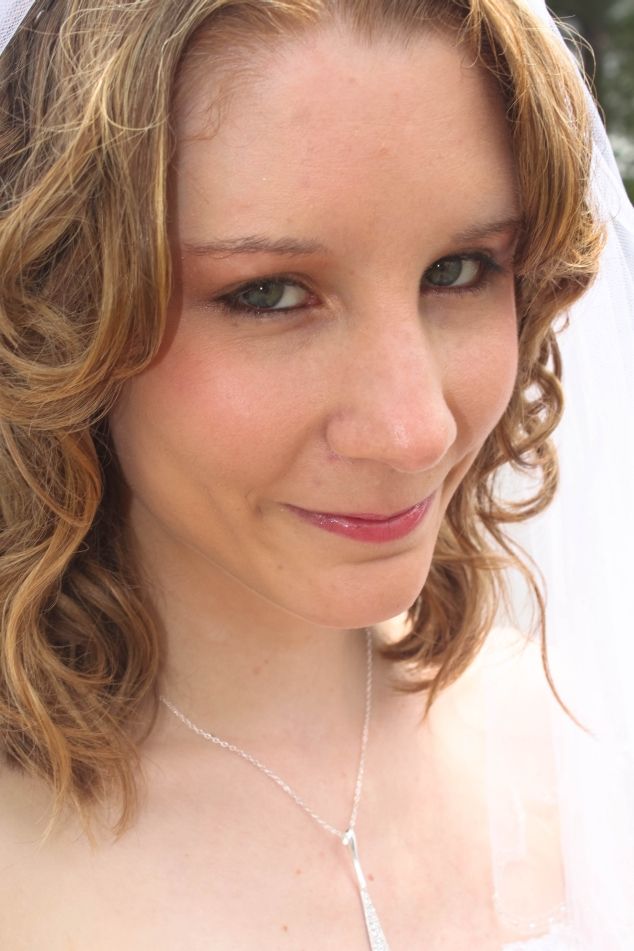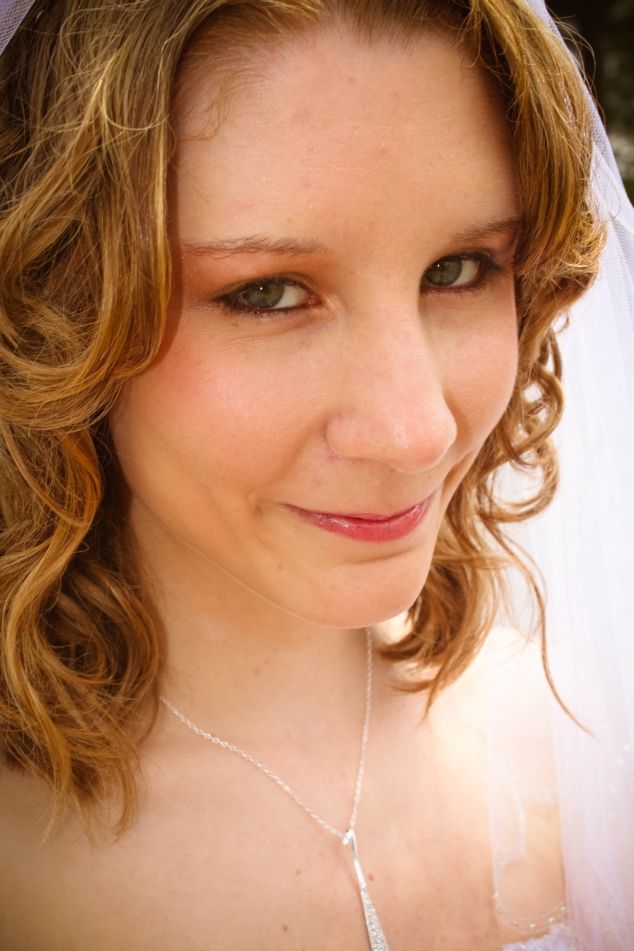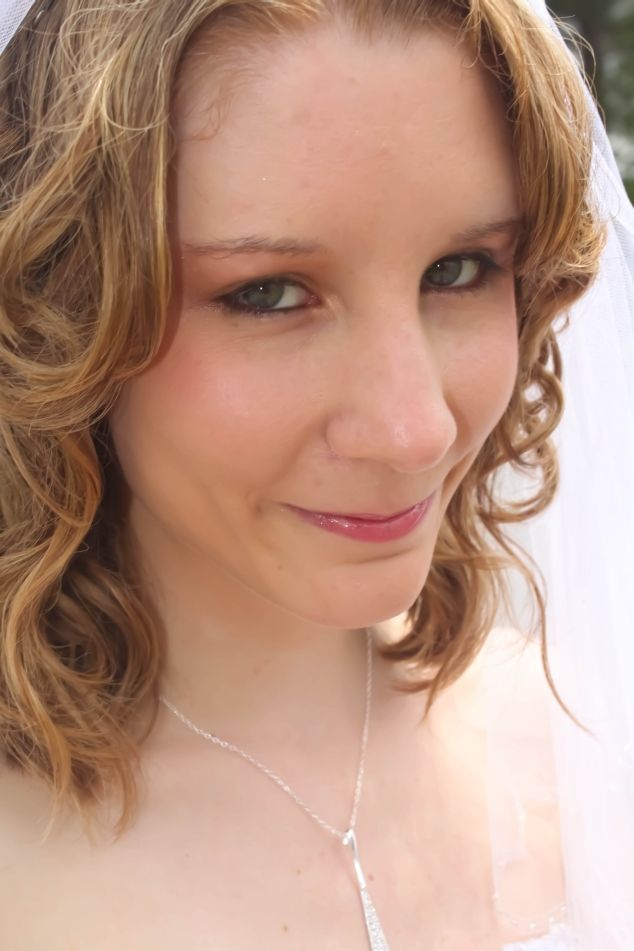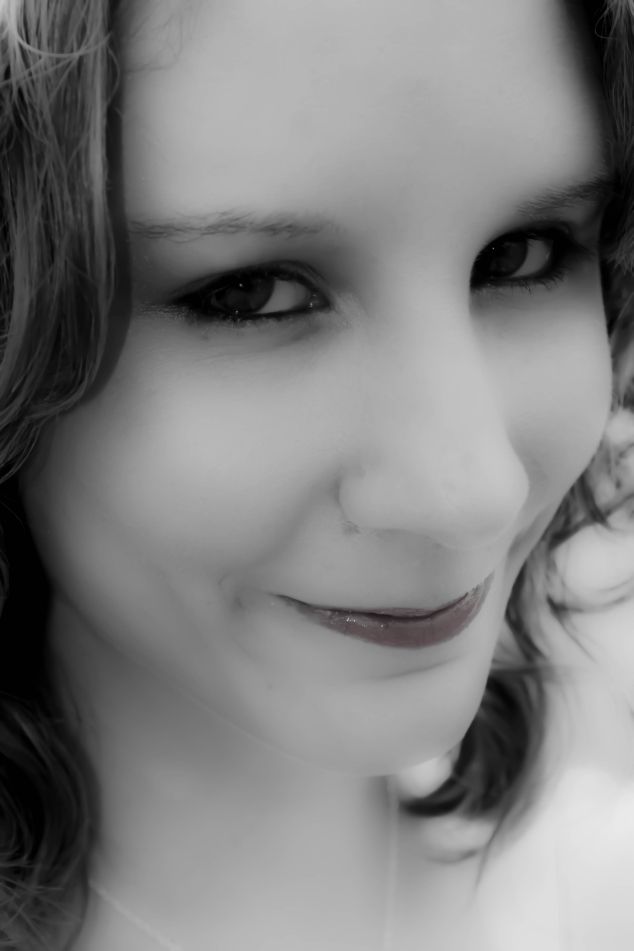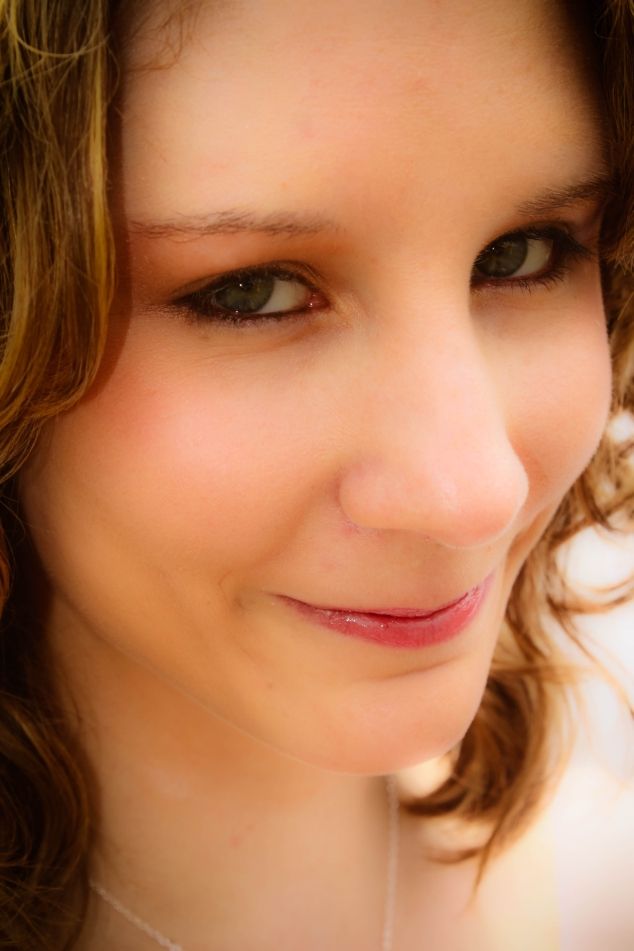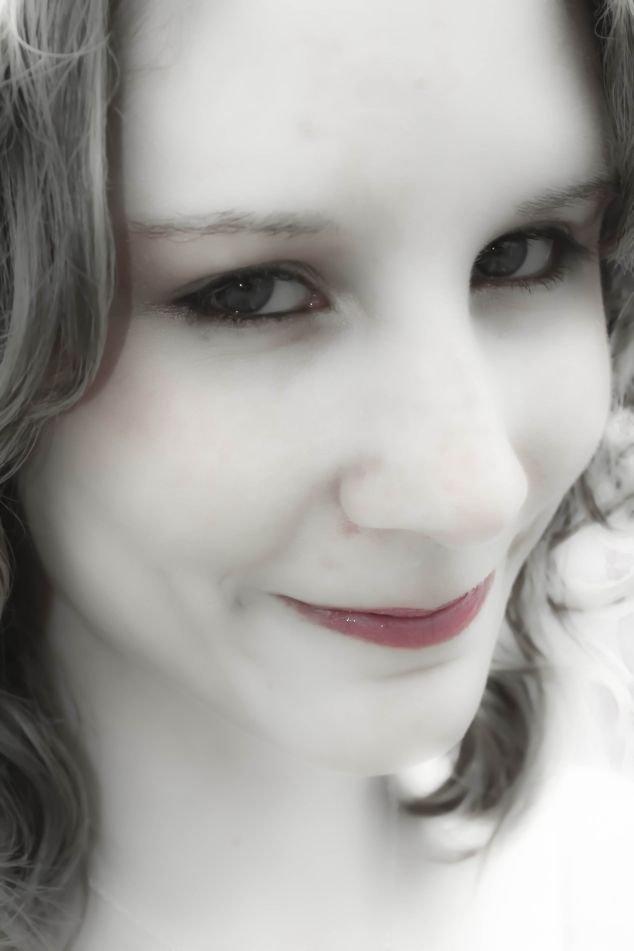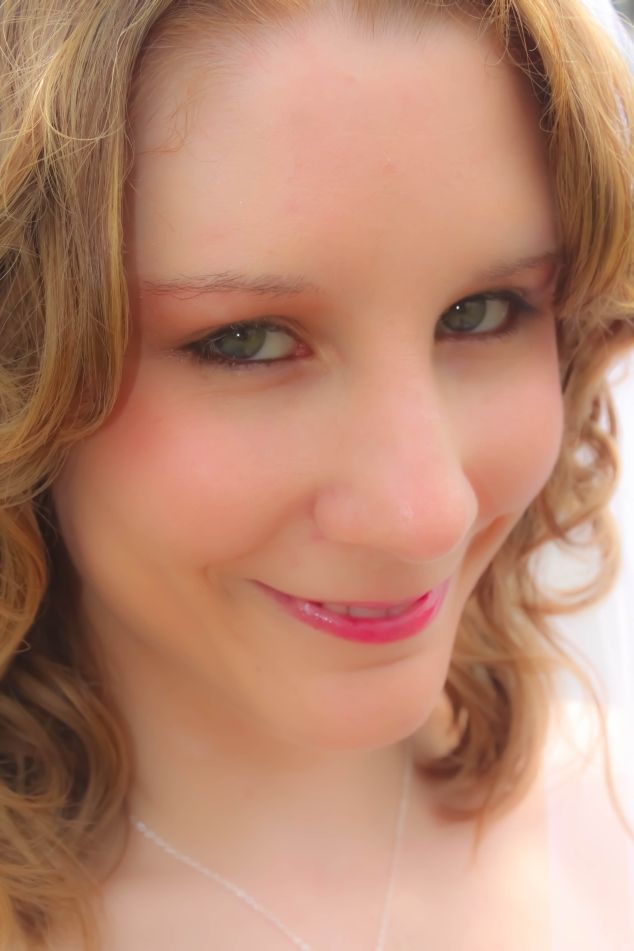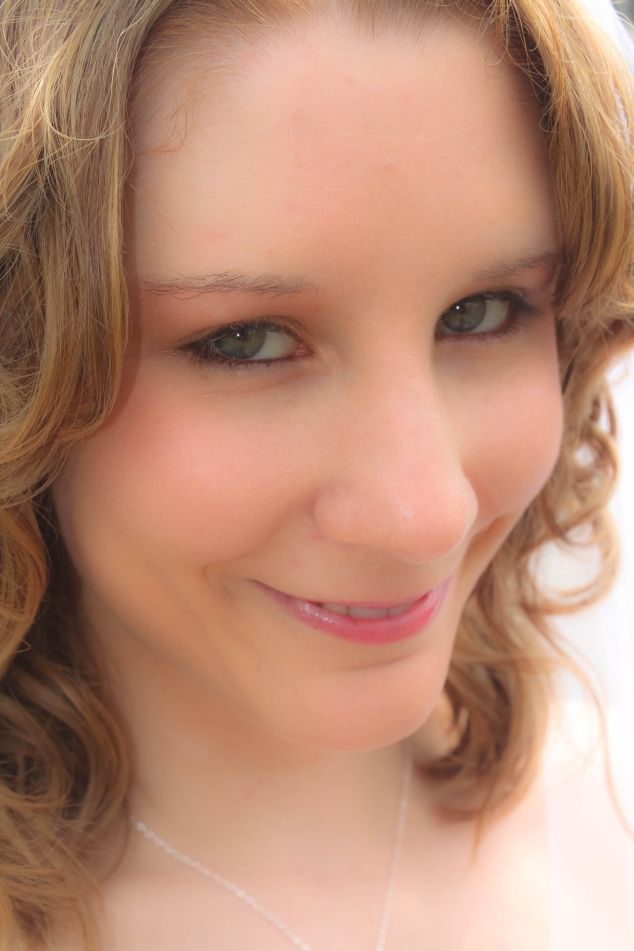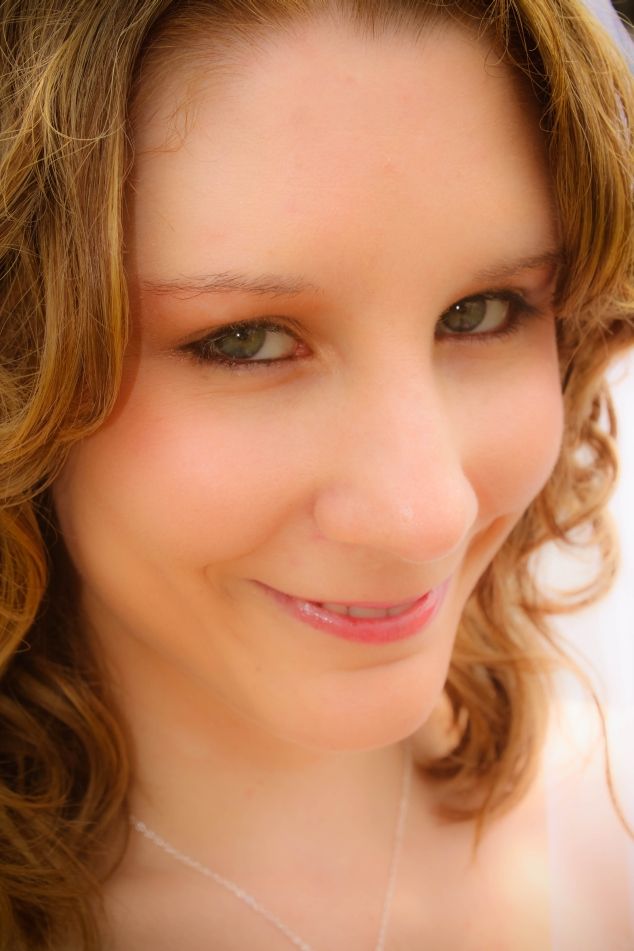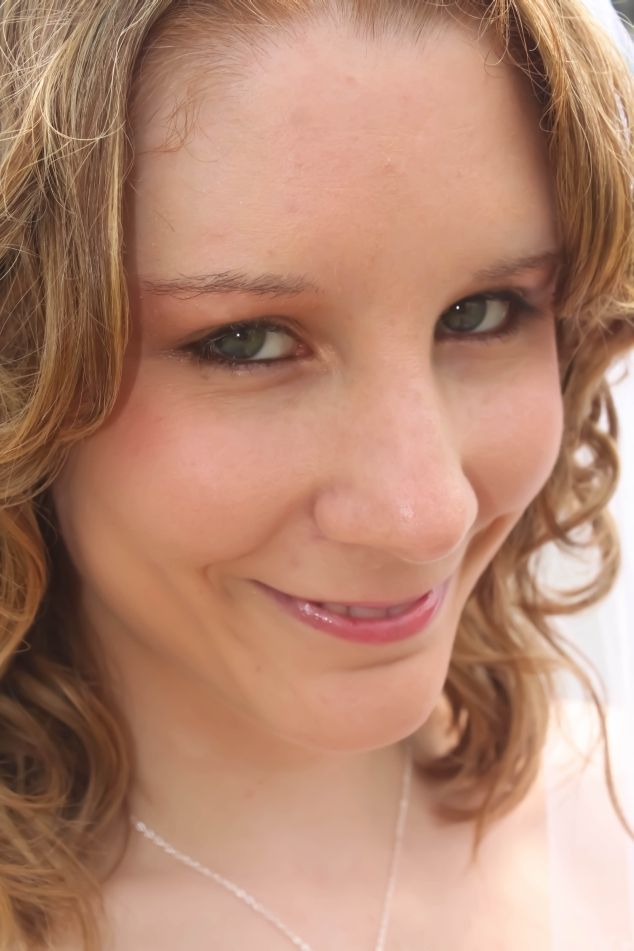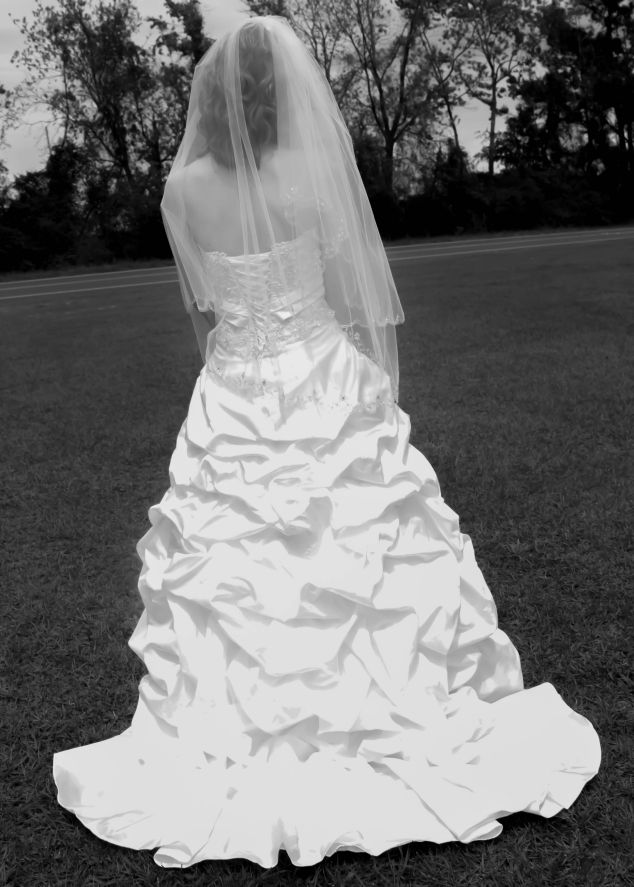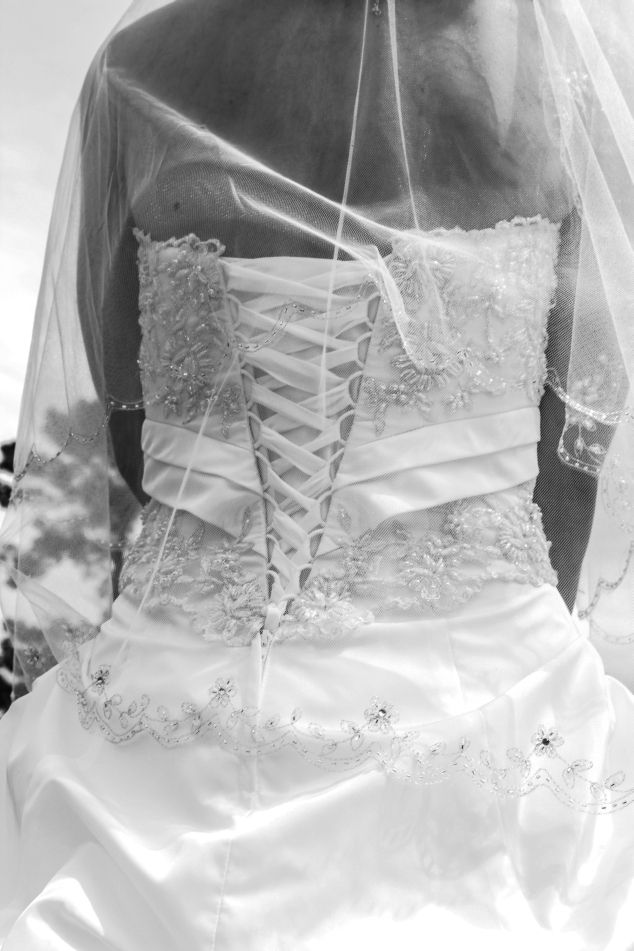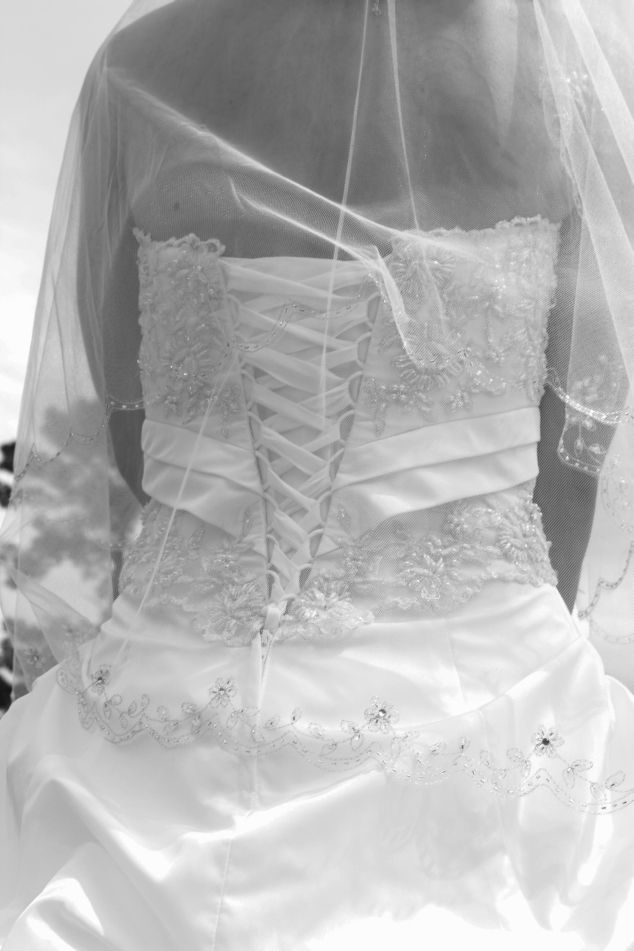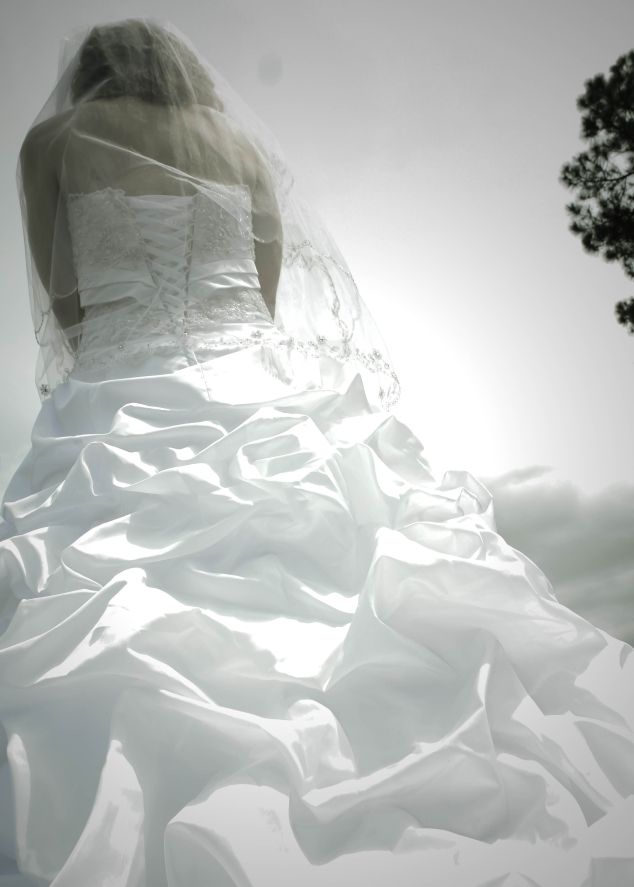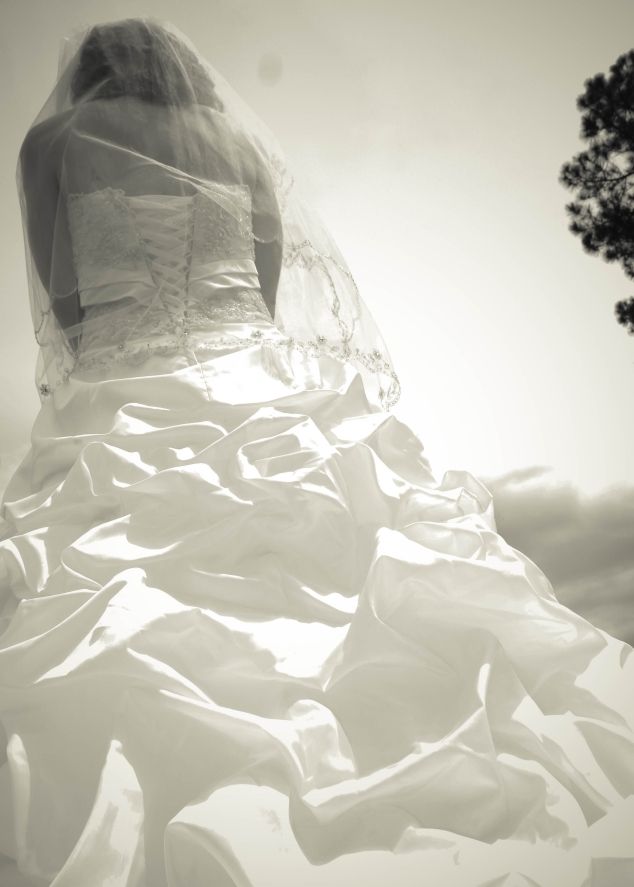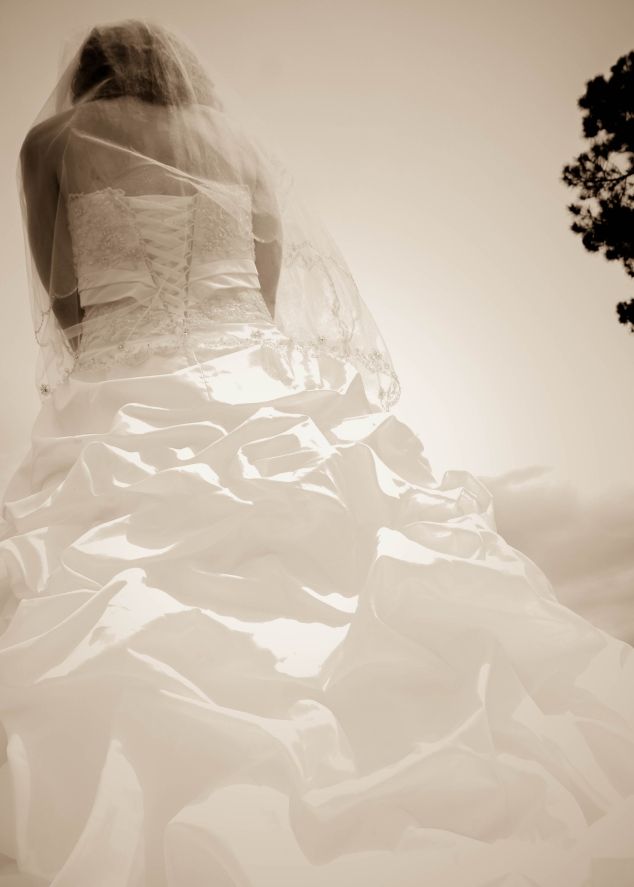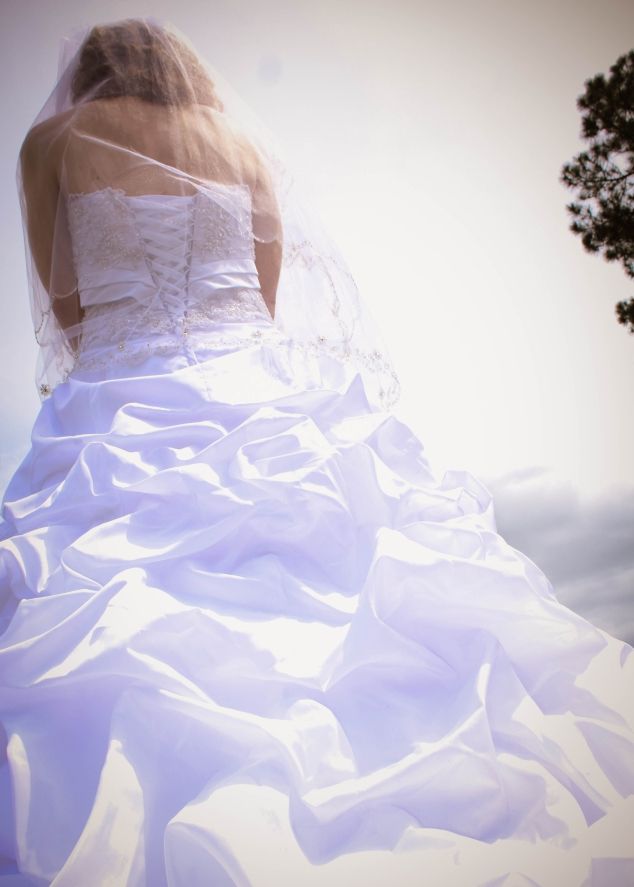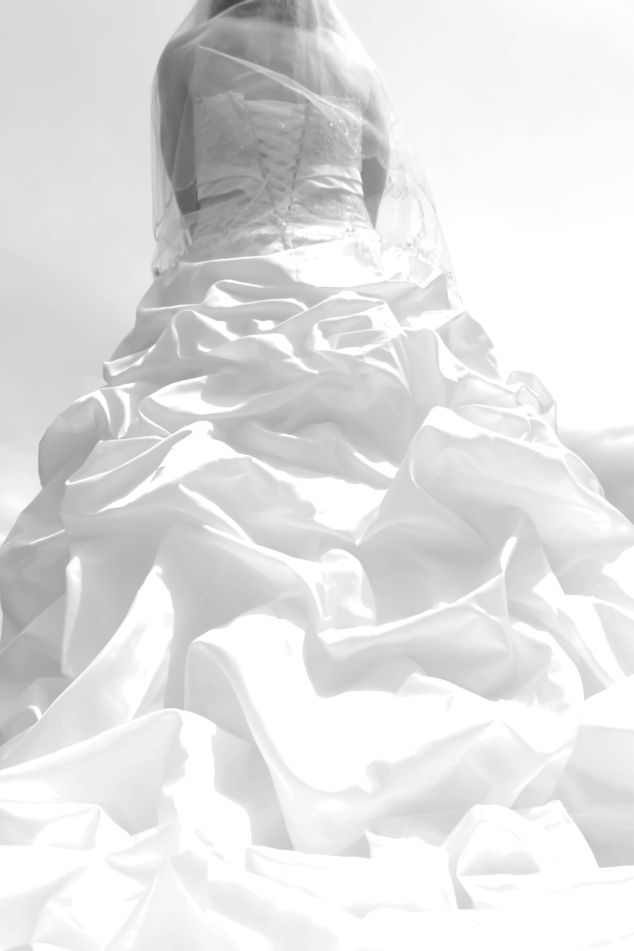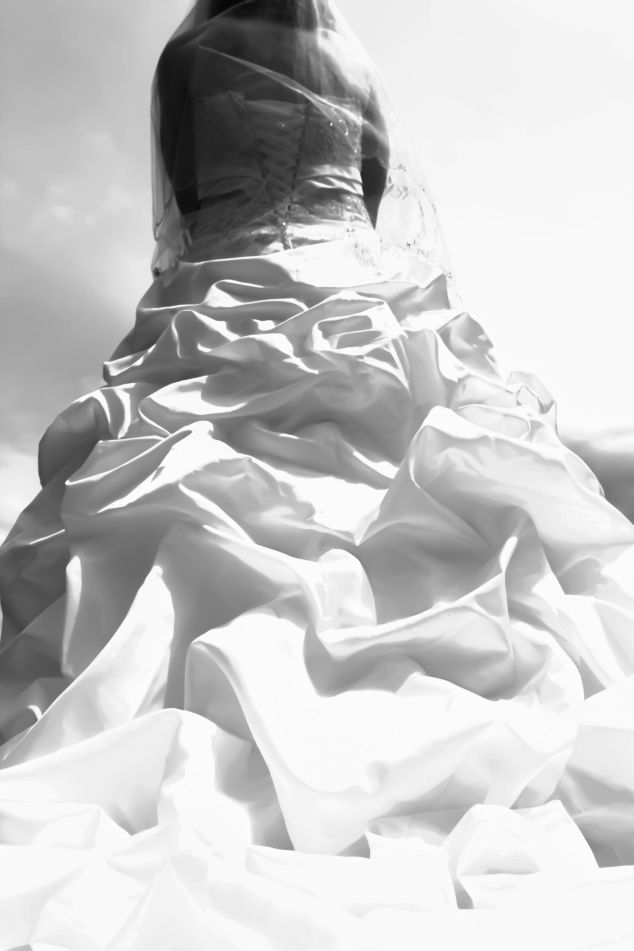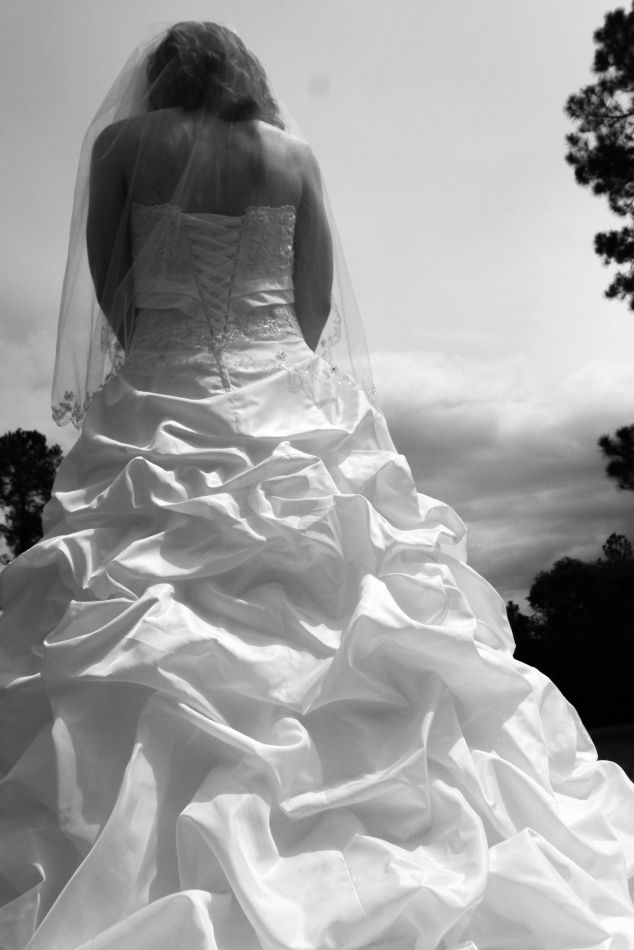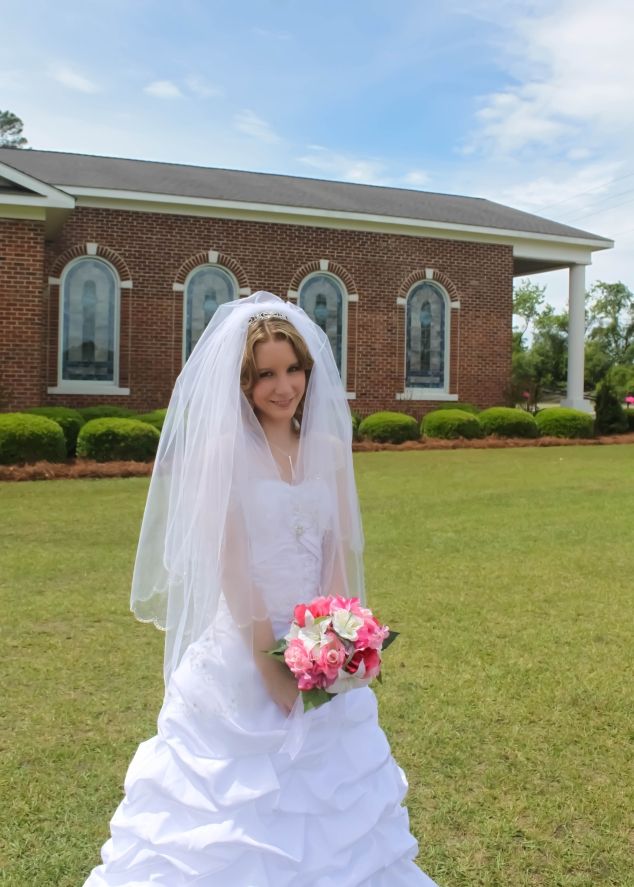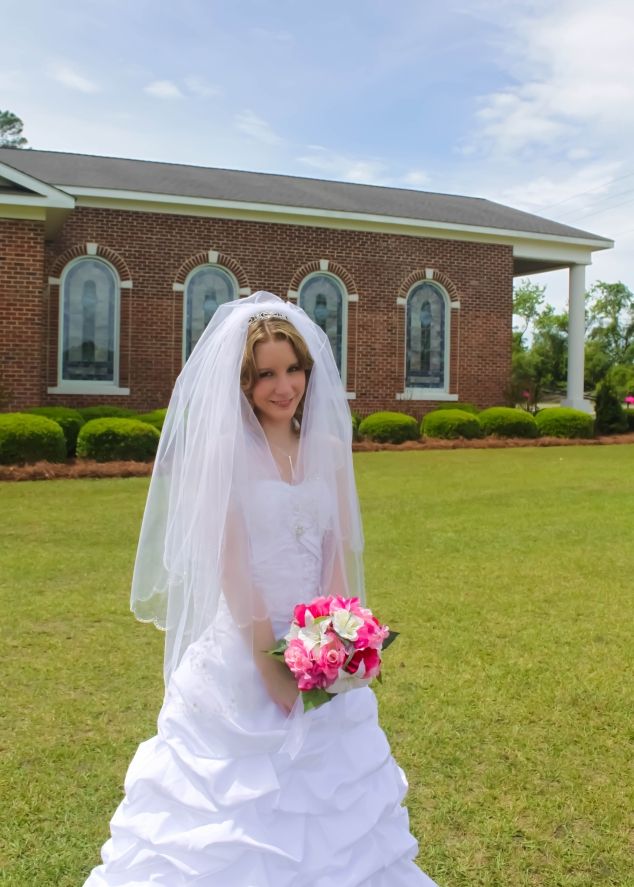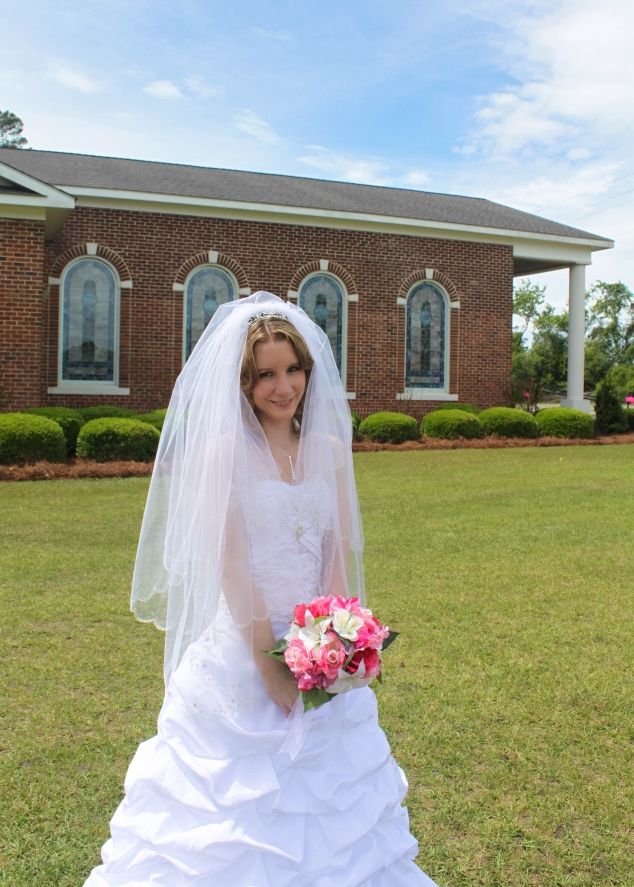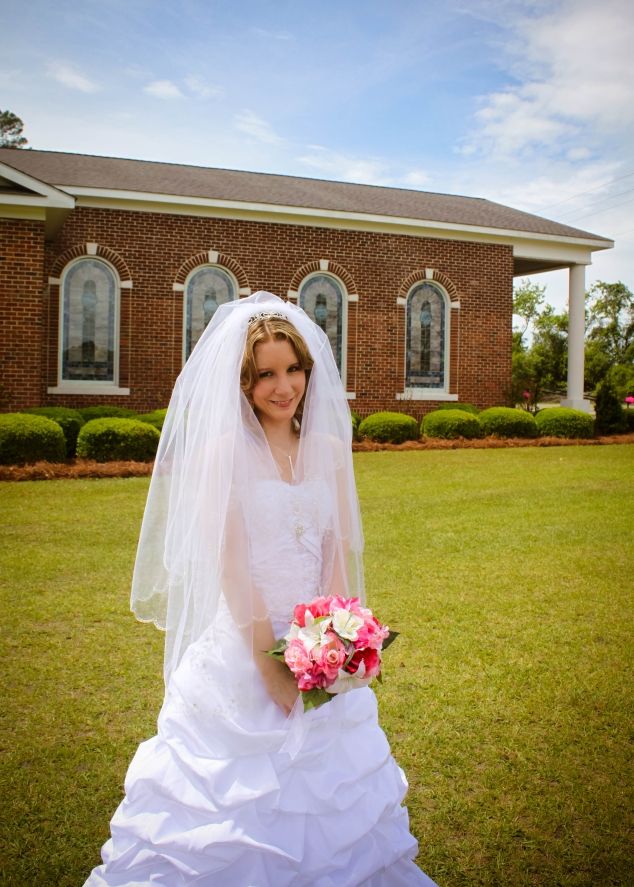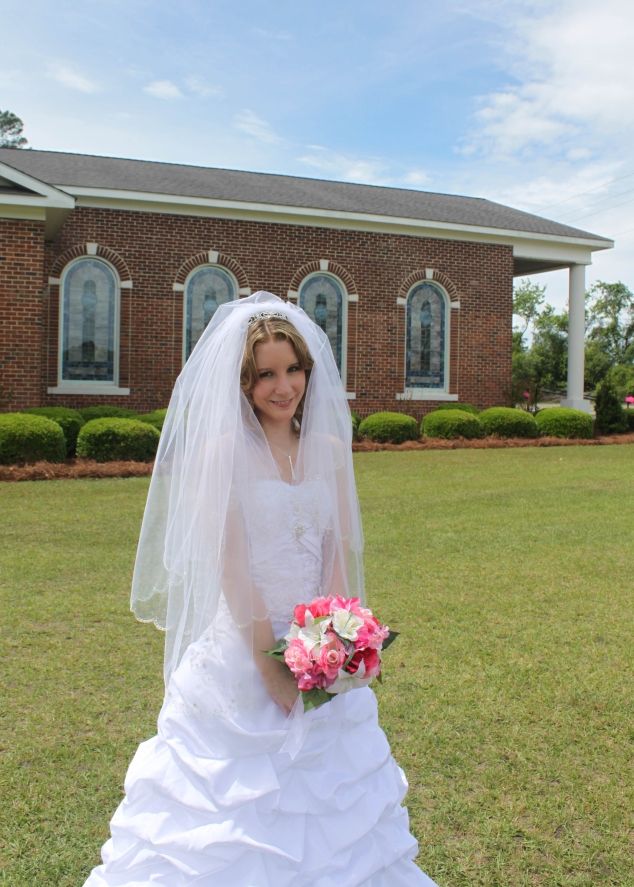 Some pictures of me with Jeremy's family: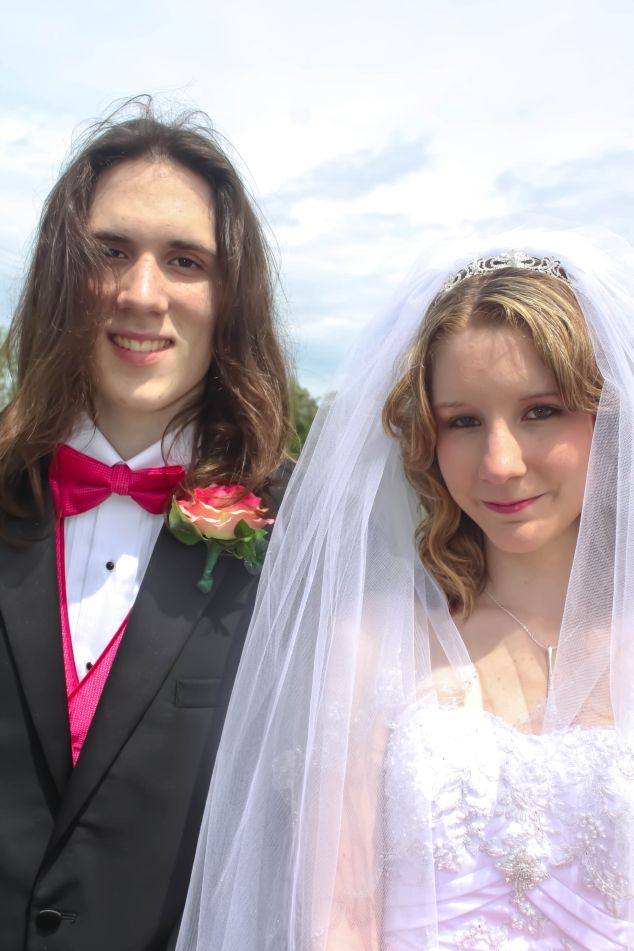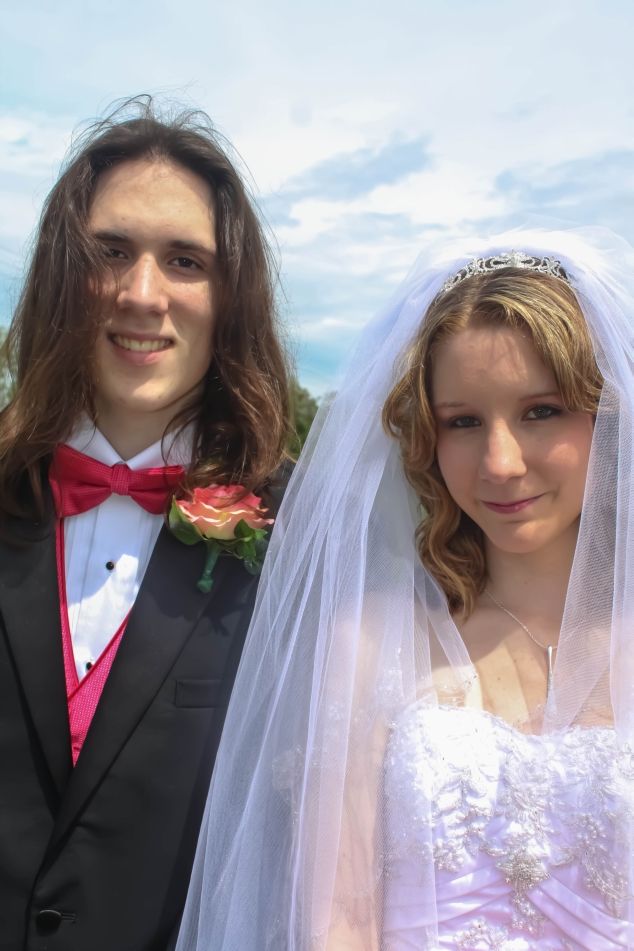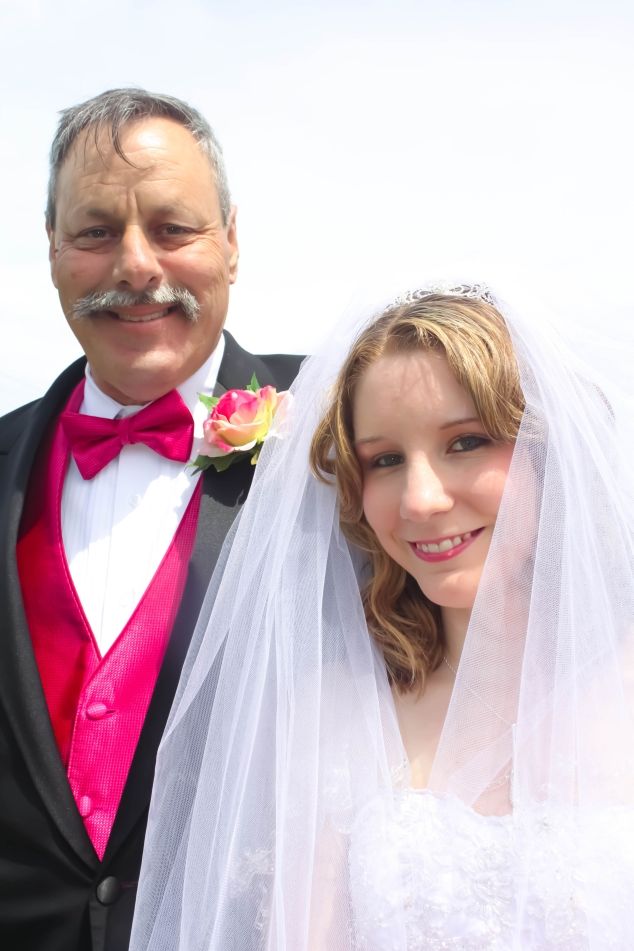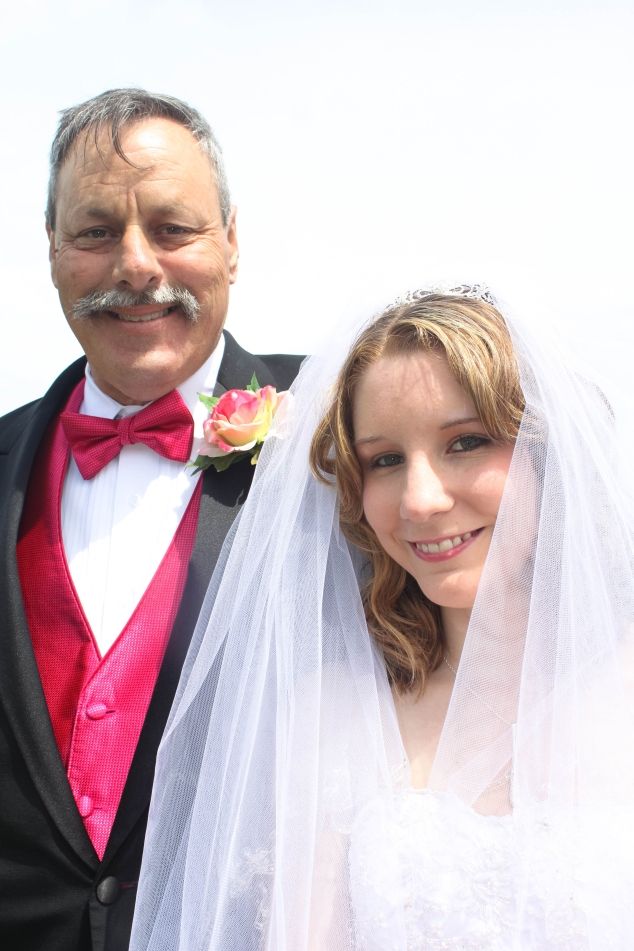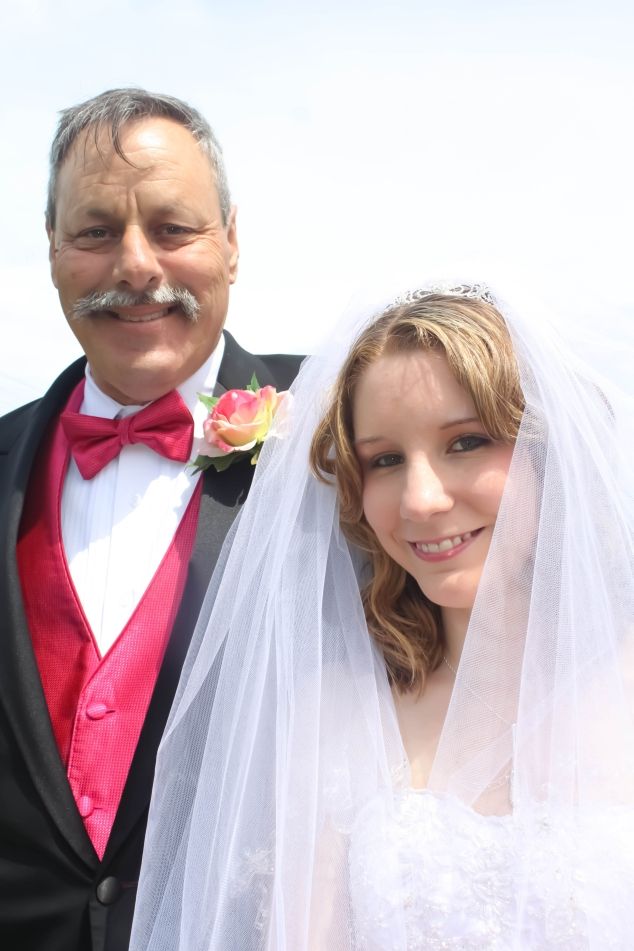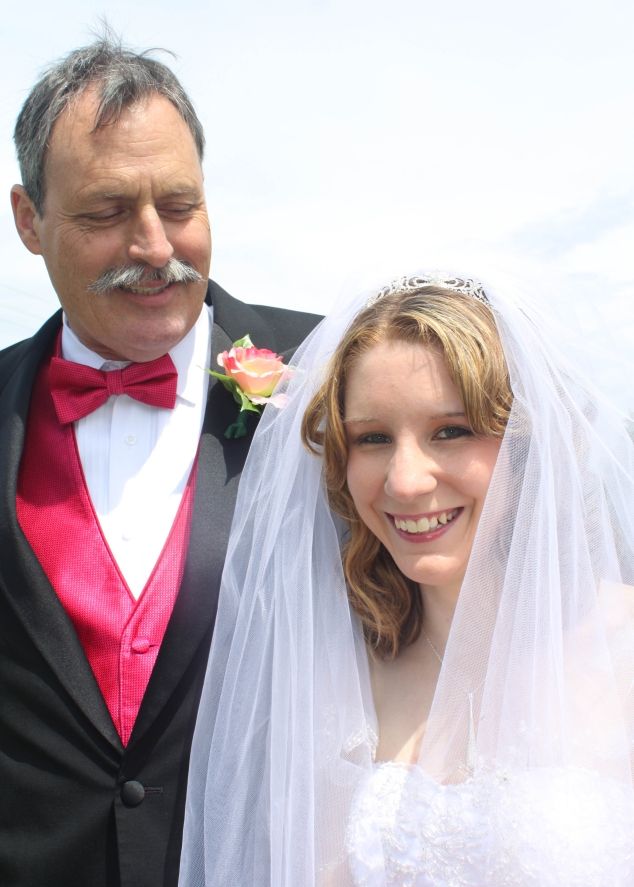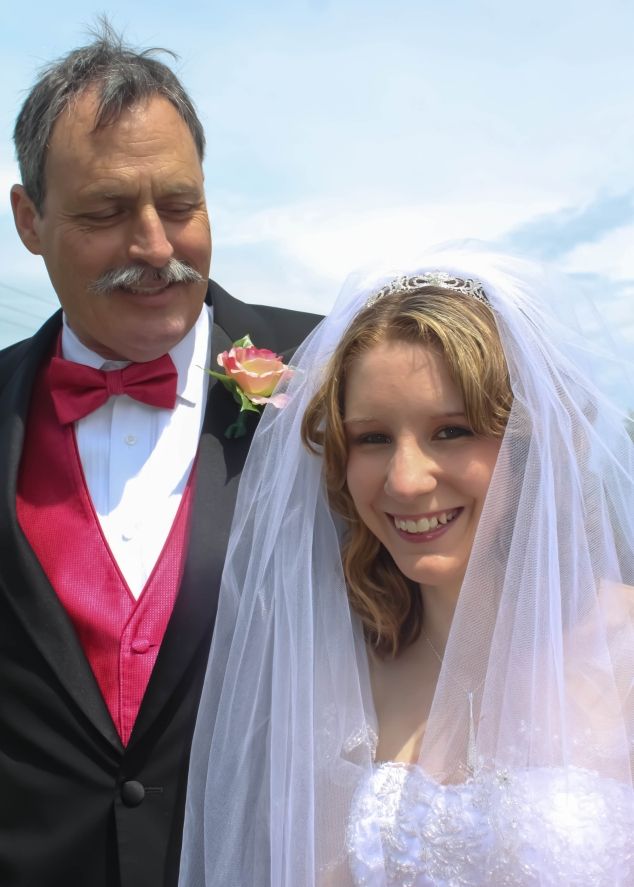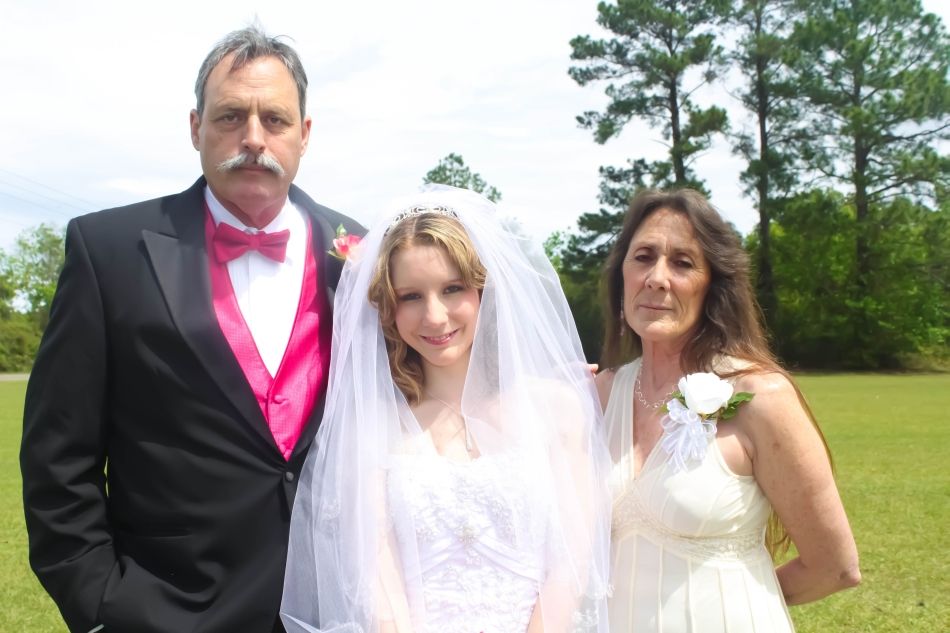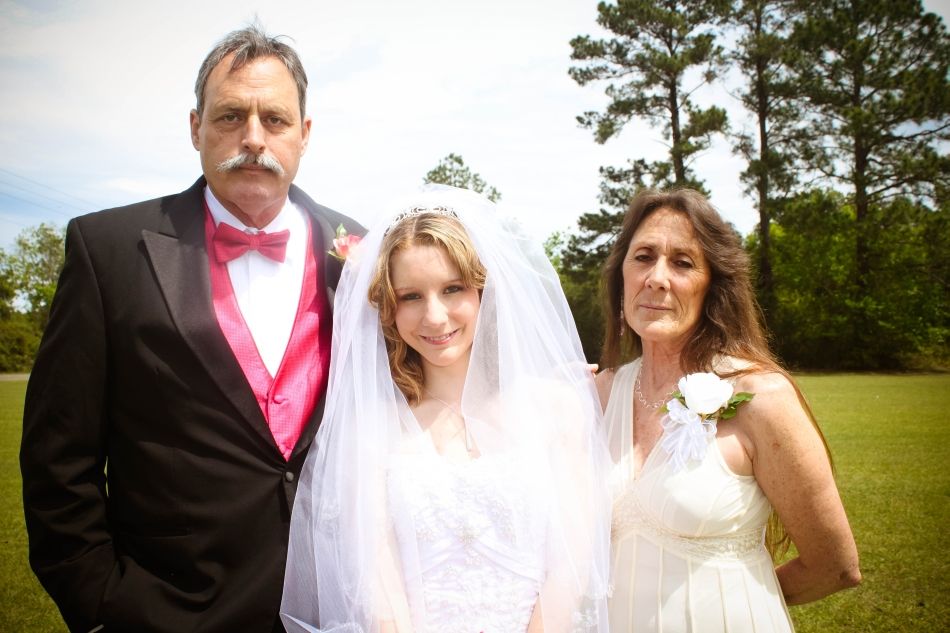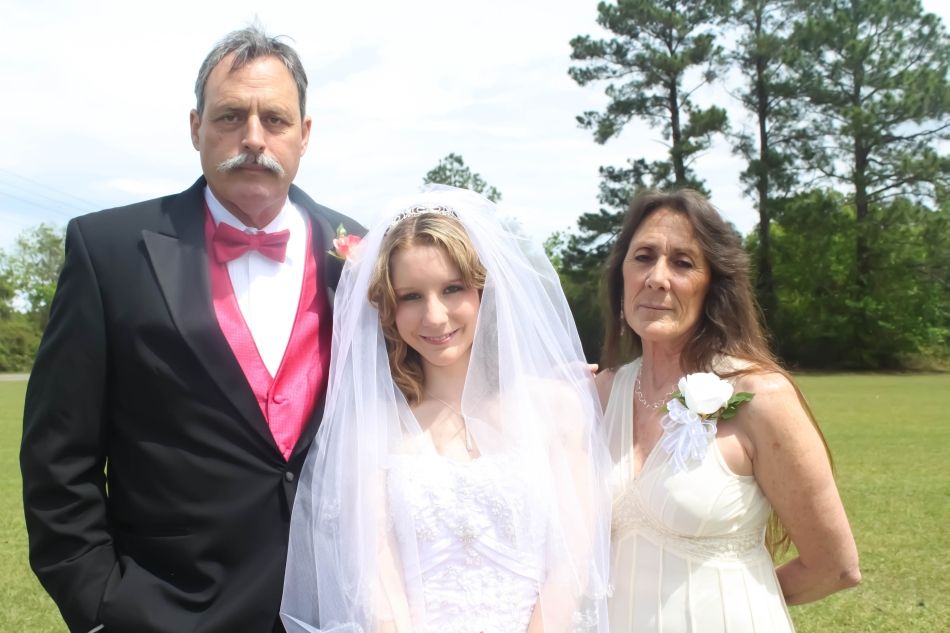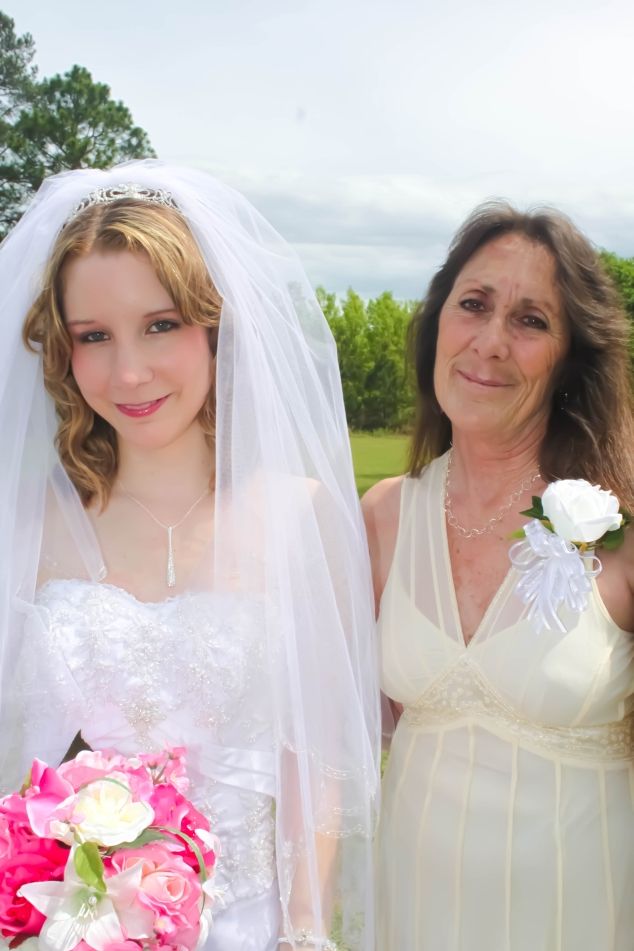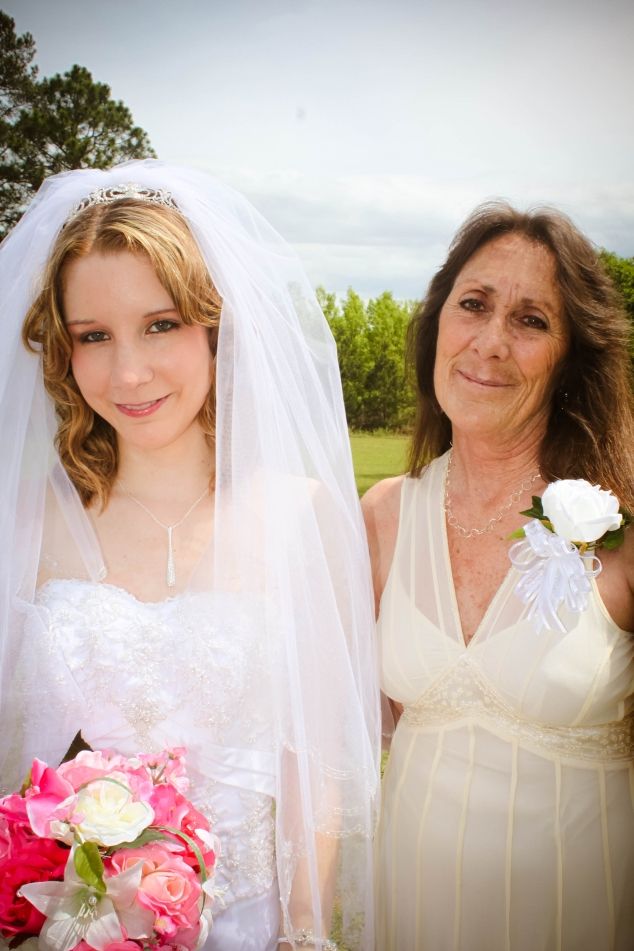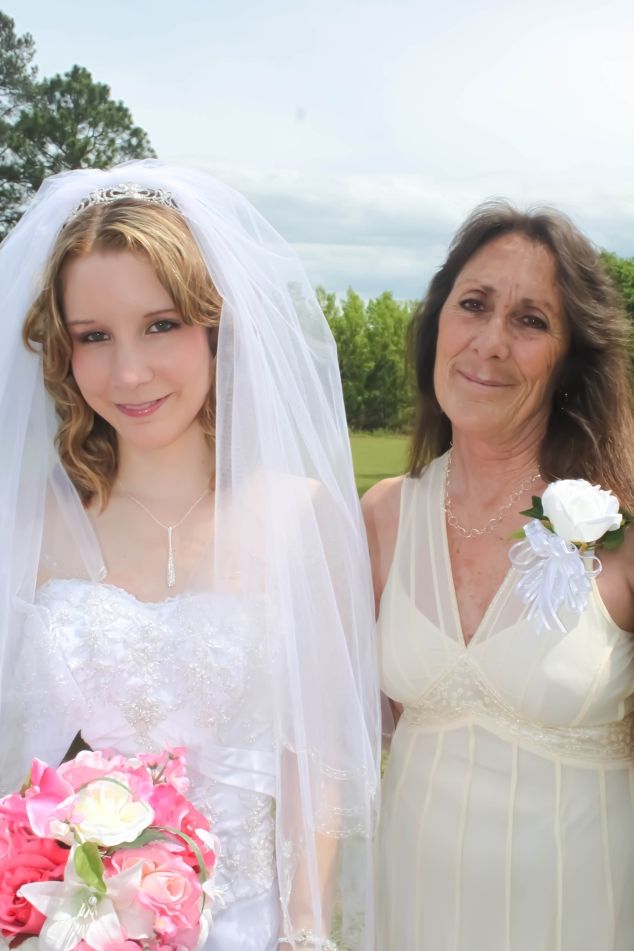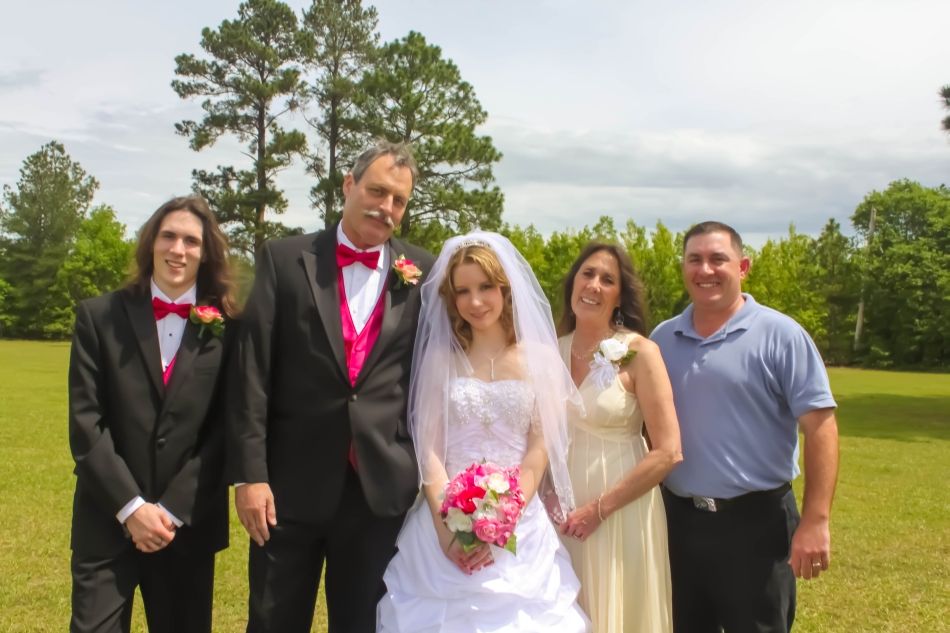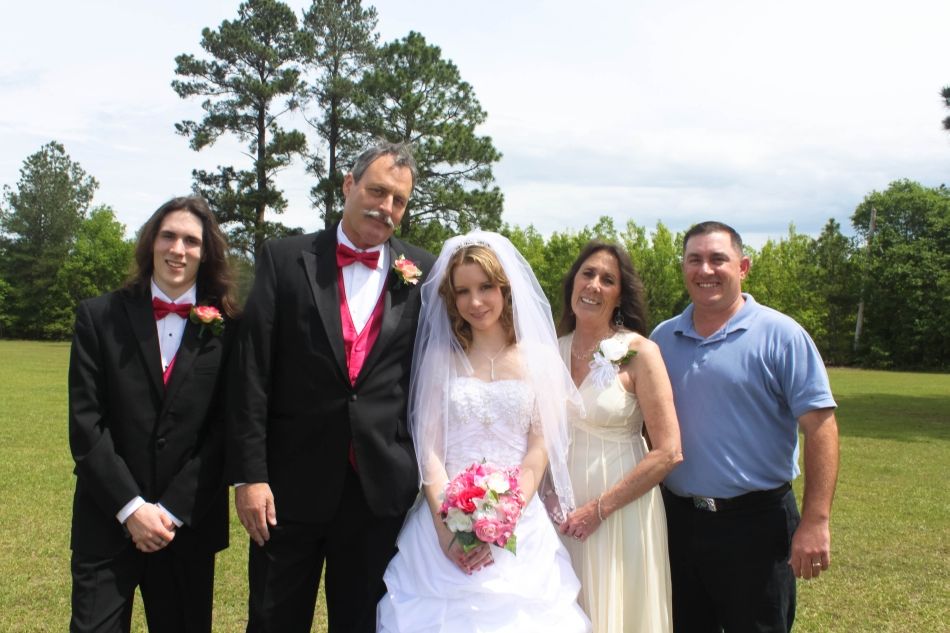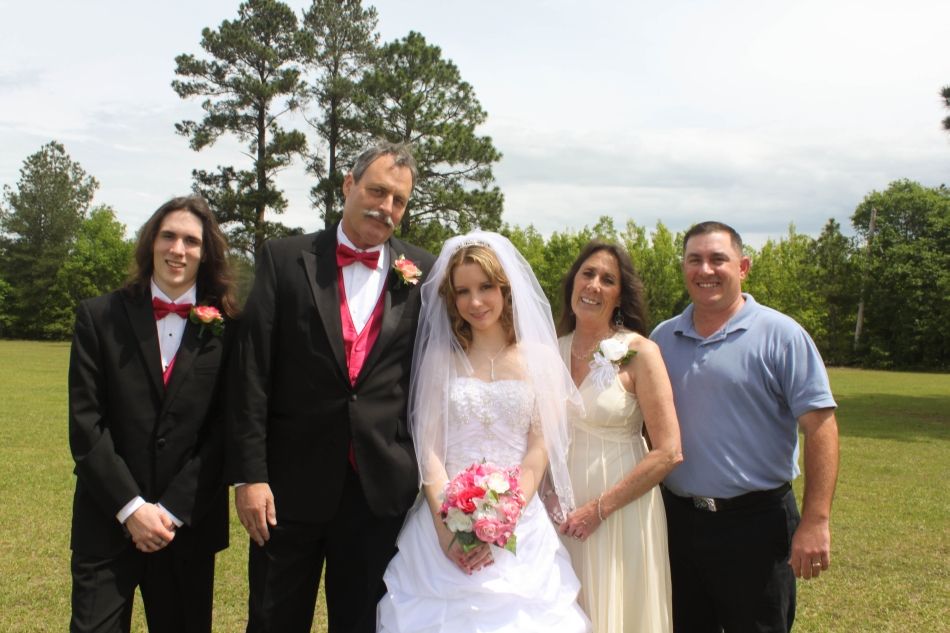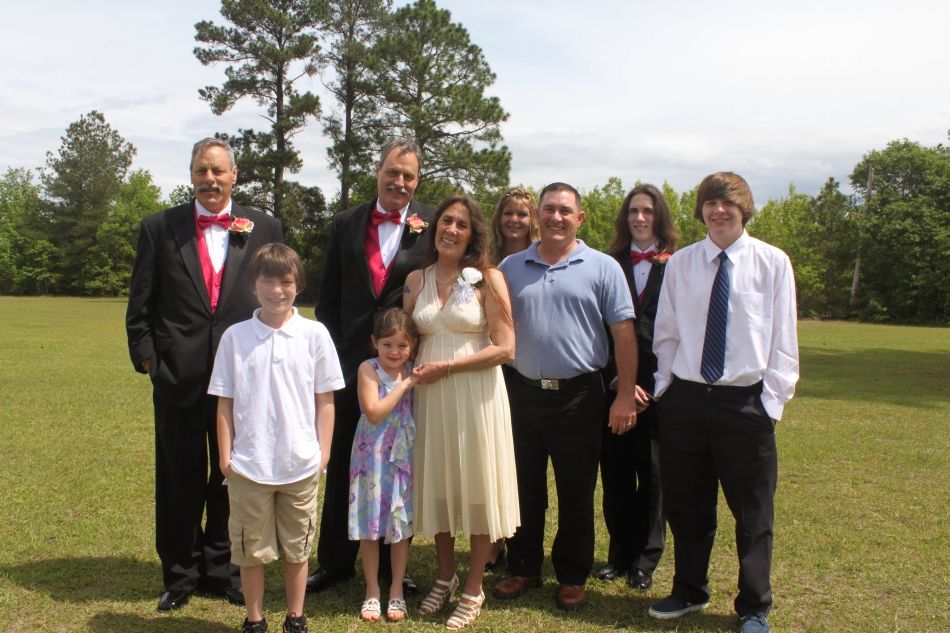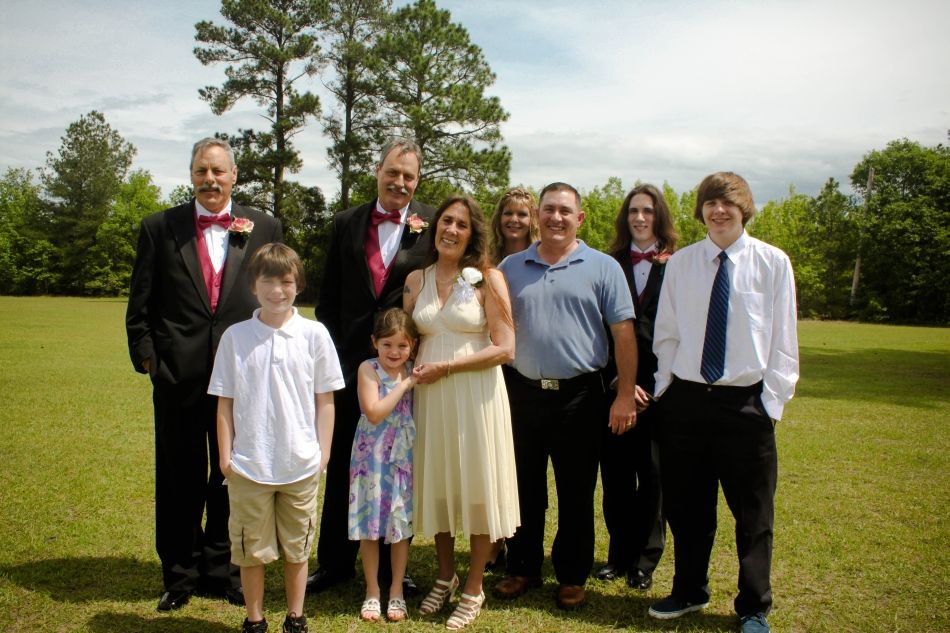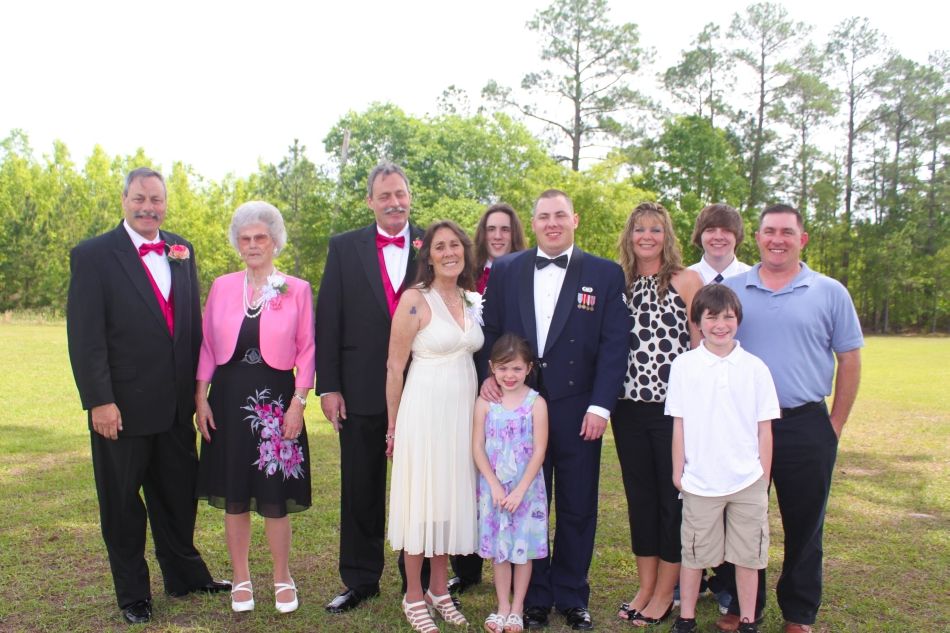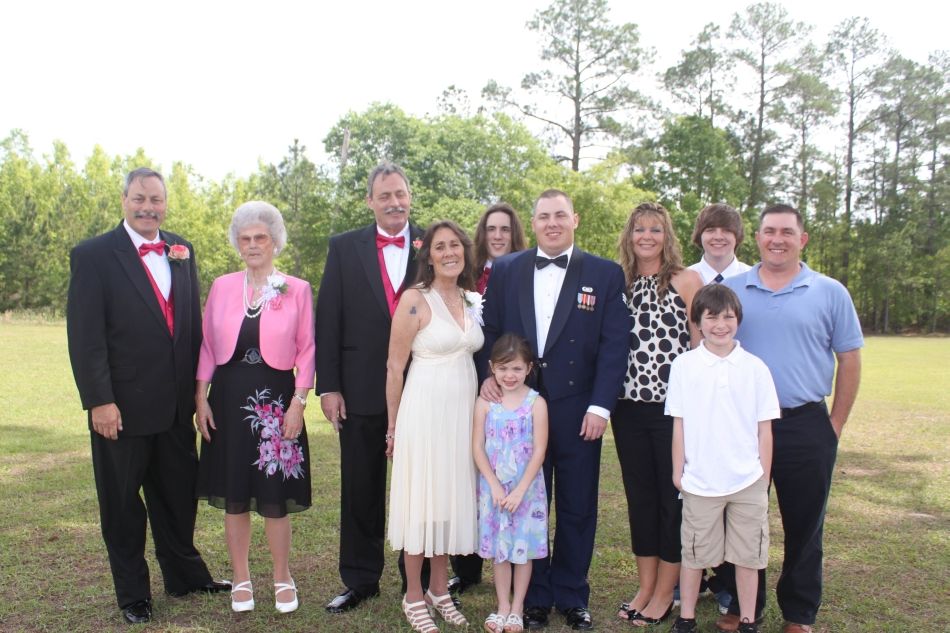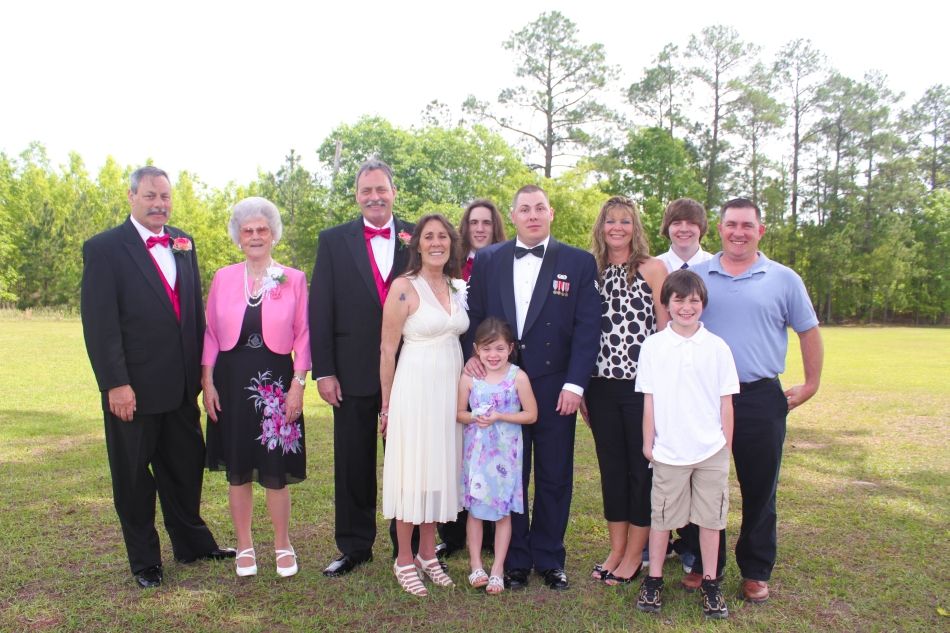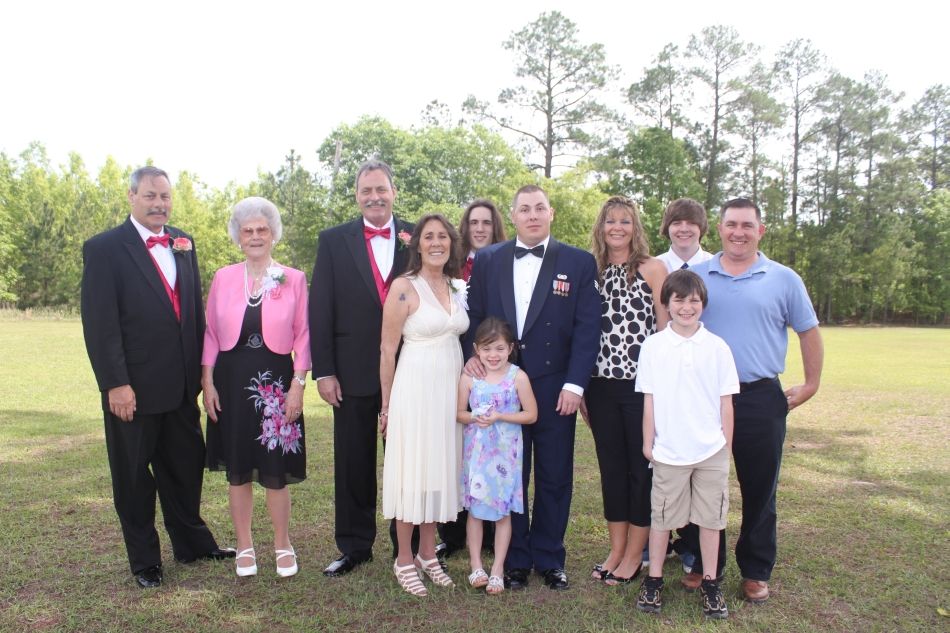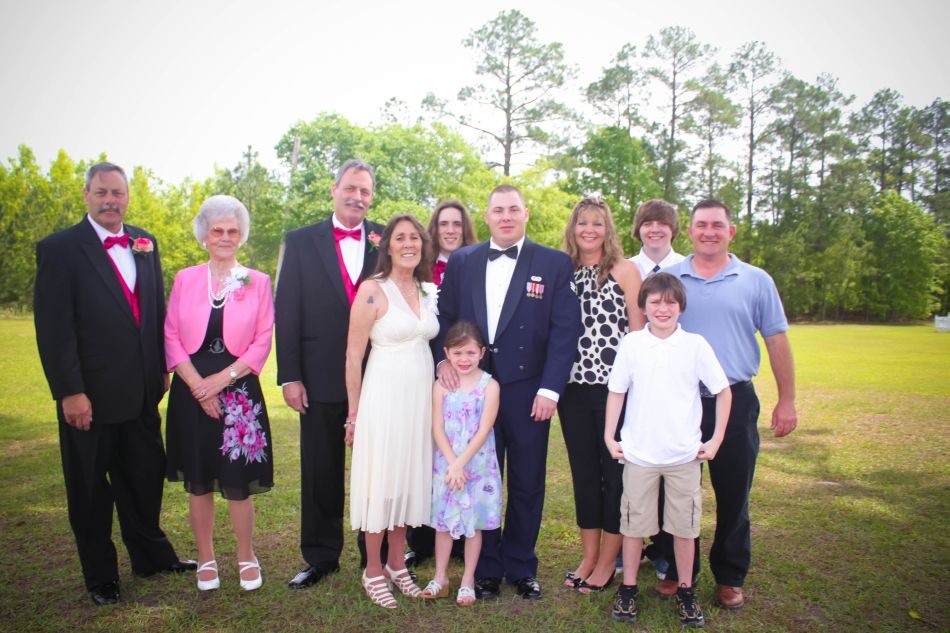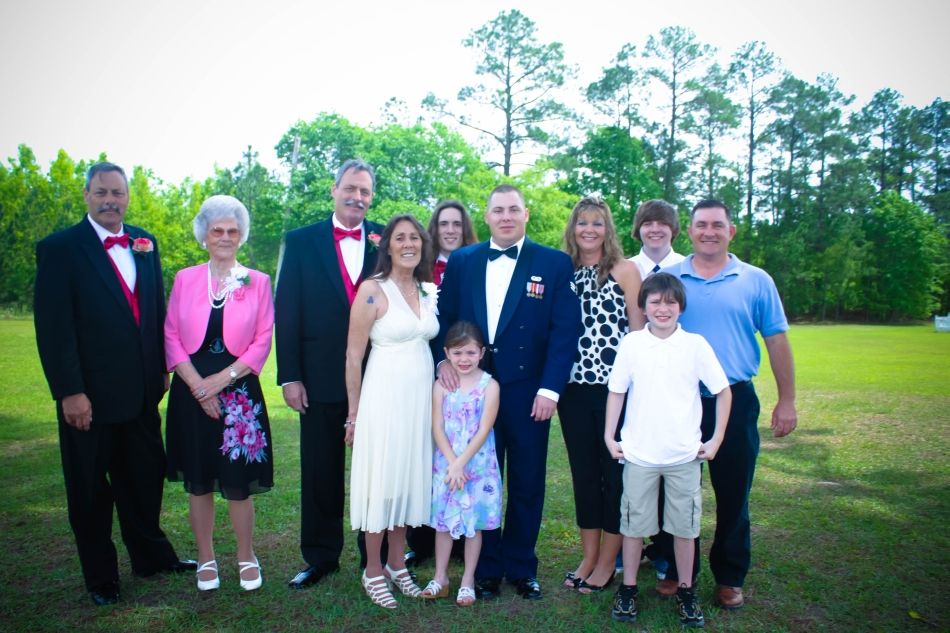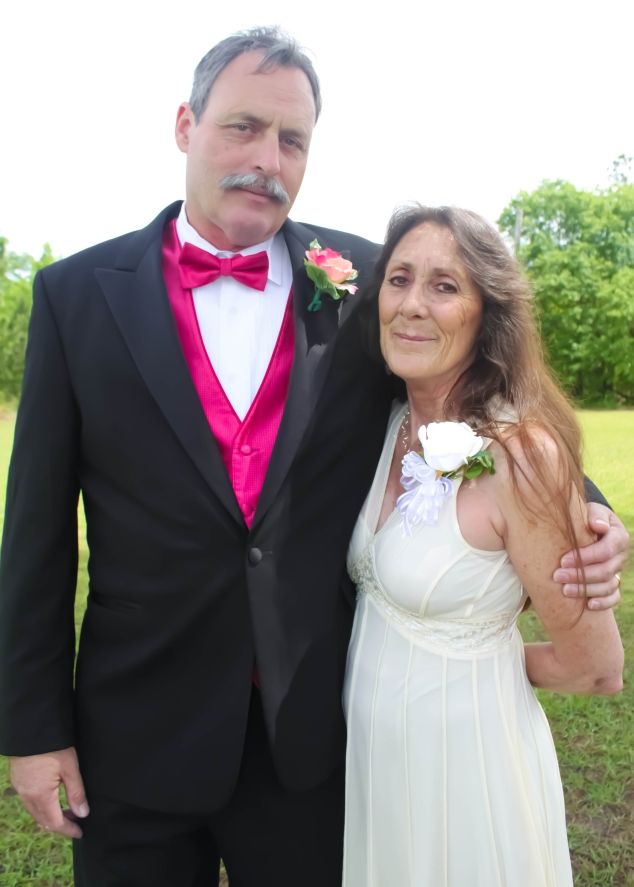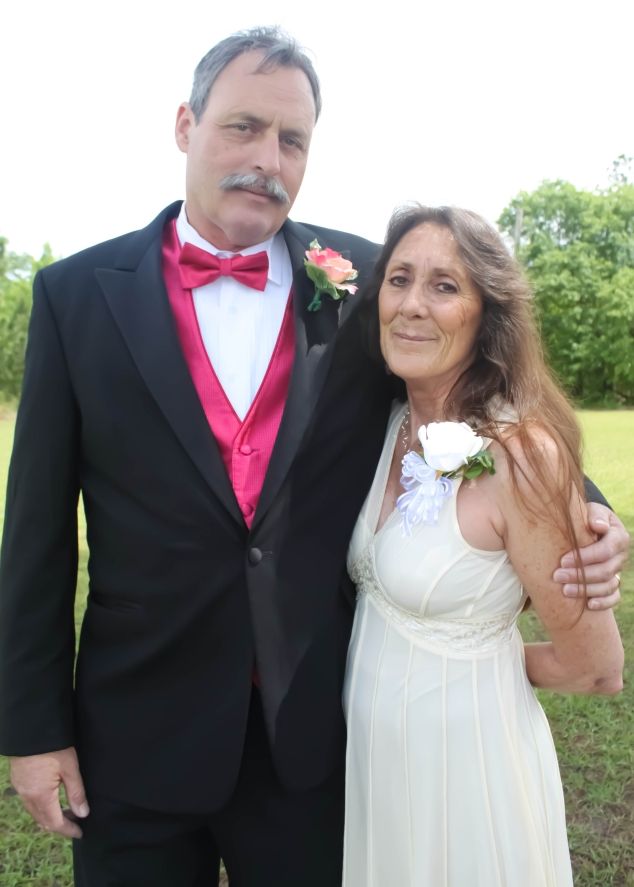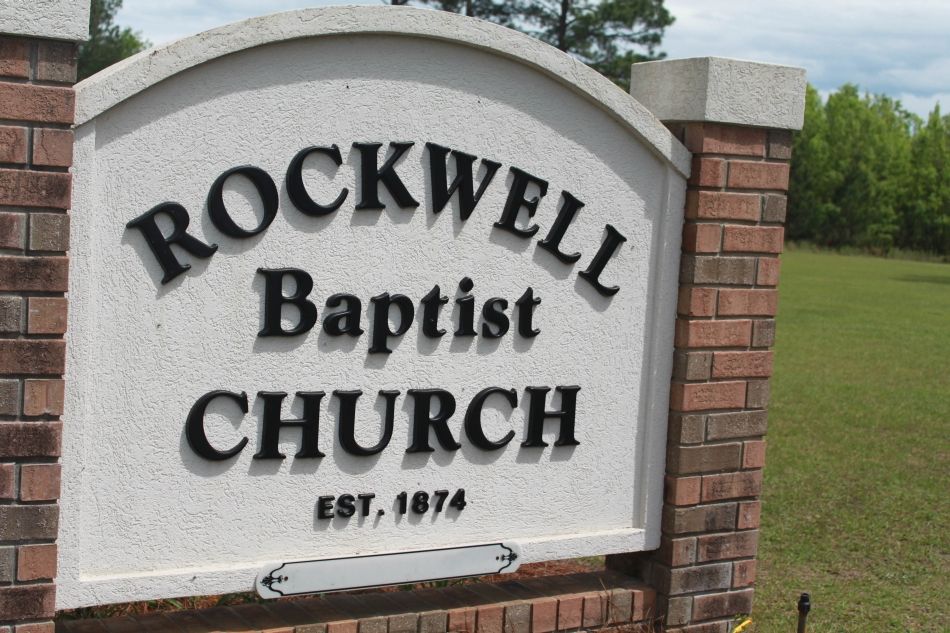 If you're wondering why Jeremy and I weren't actually standing together and stuff for these pictures, it's because I didn't want him to see me in my dress until Daddy walked me down the aisle. :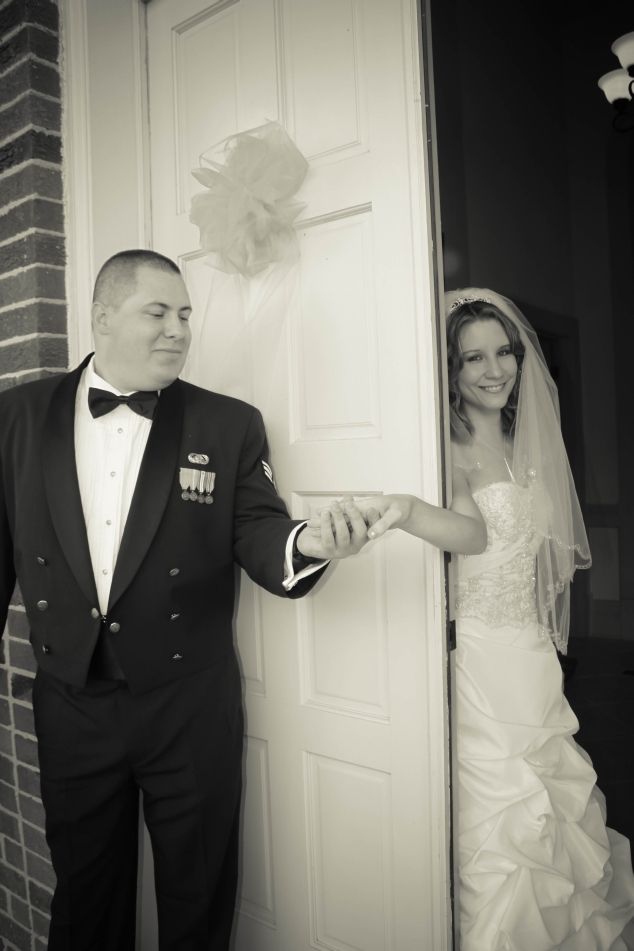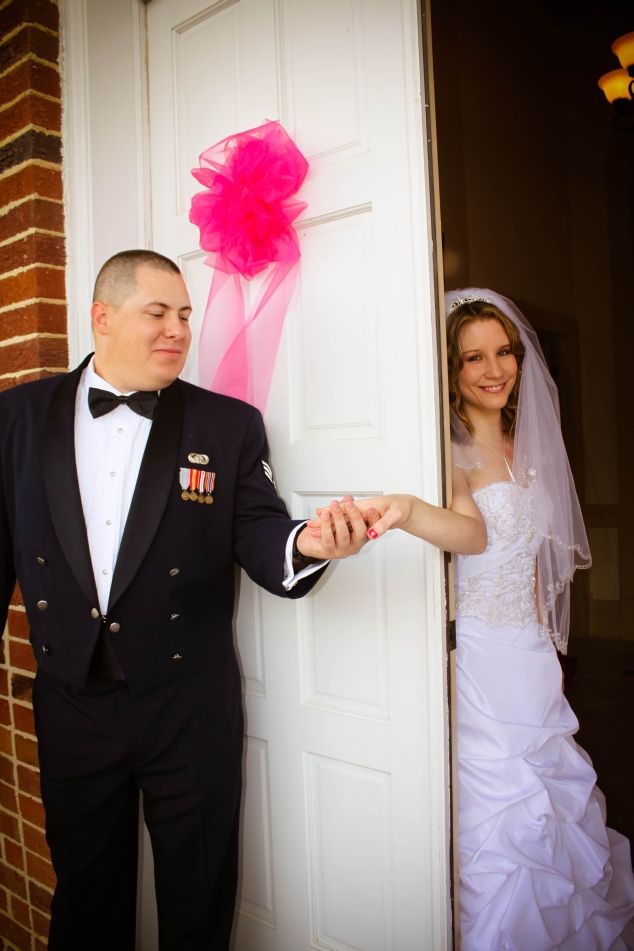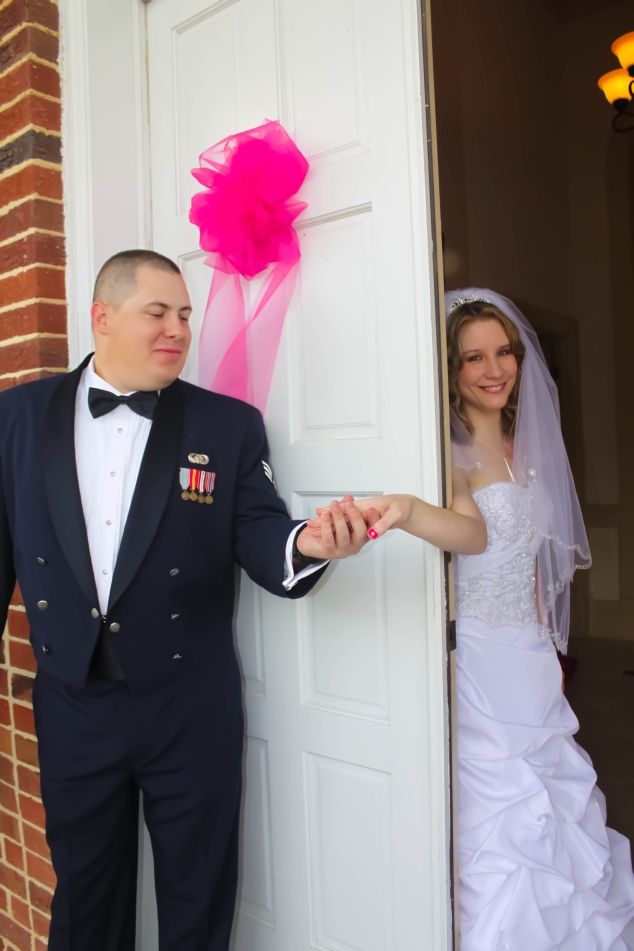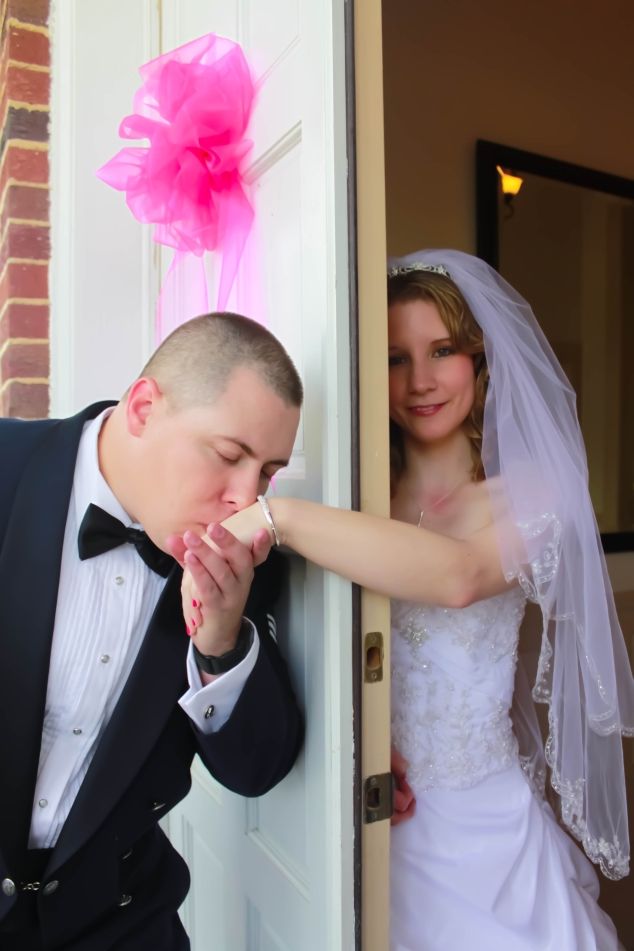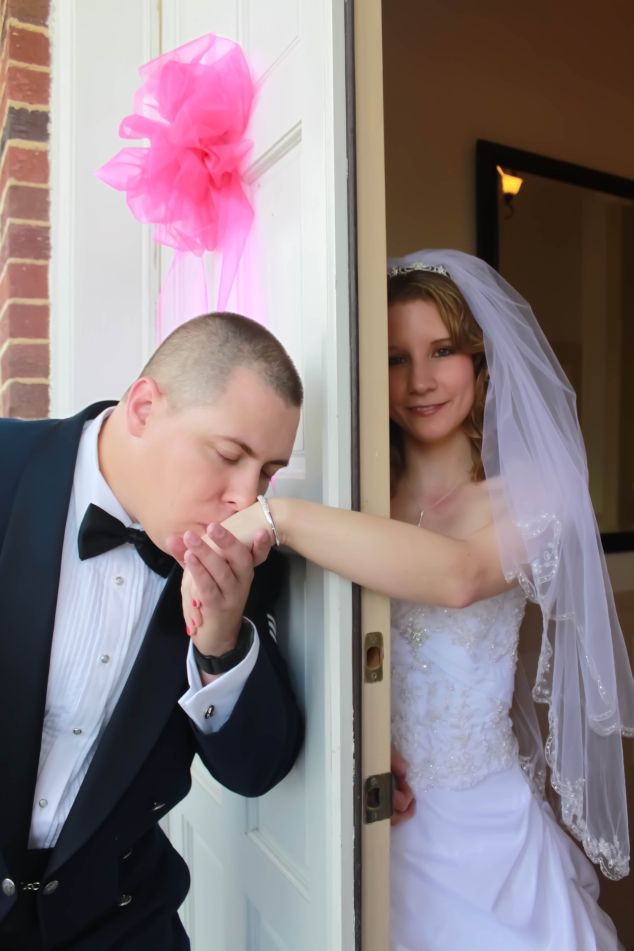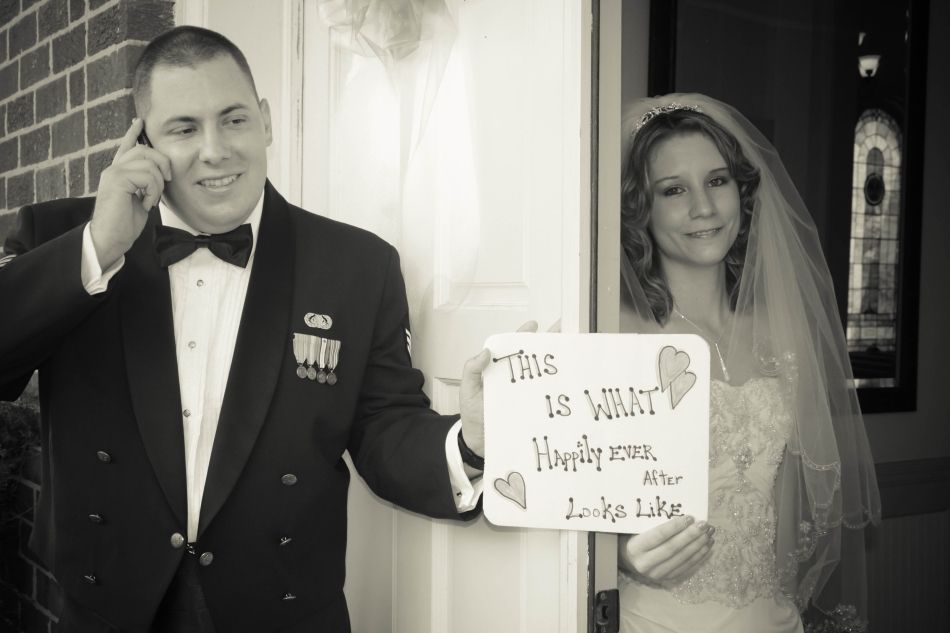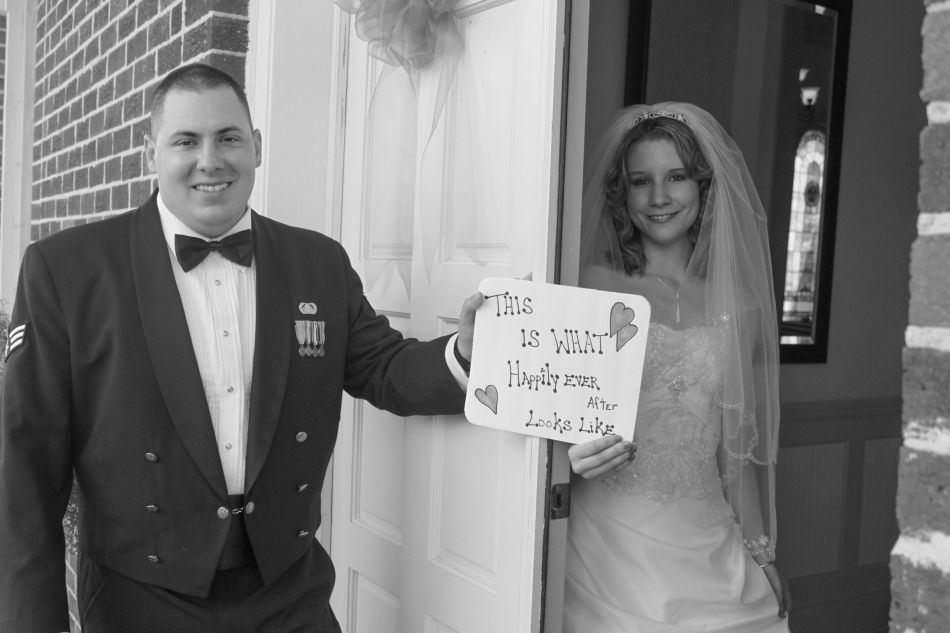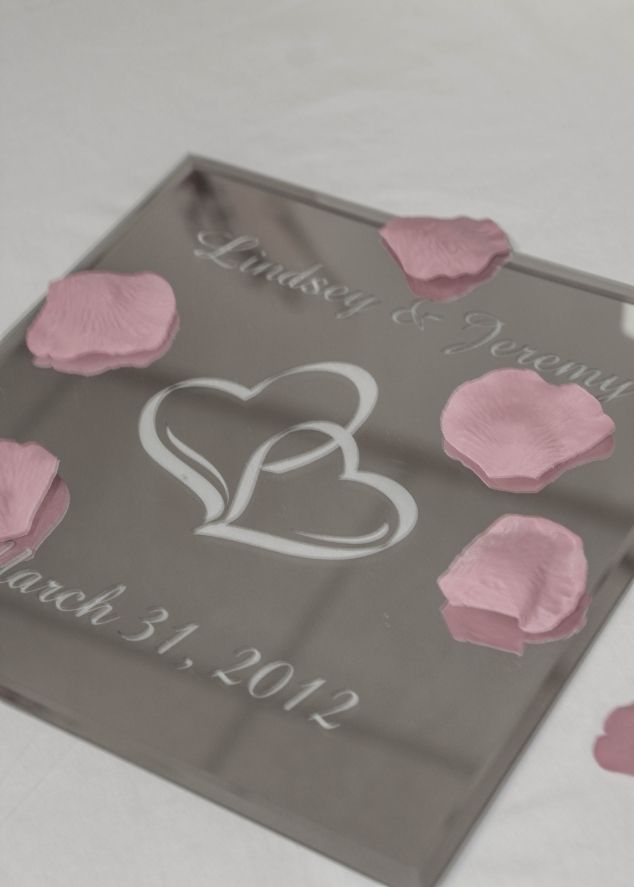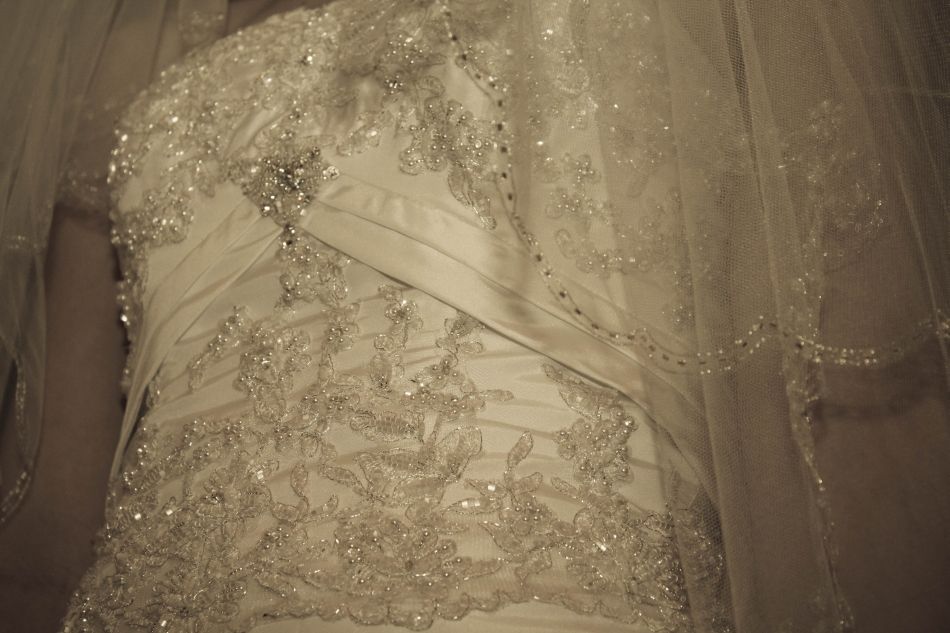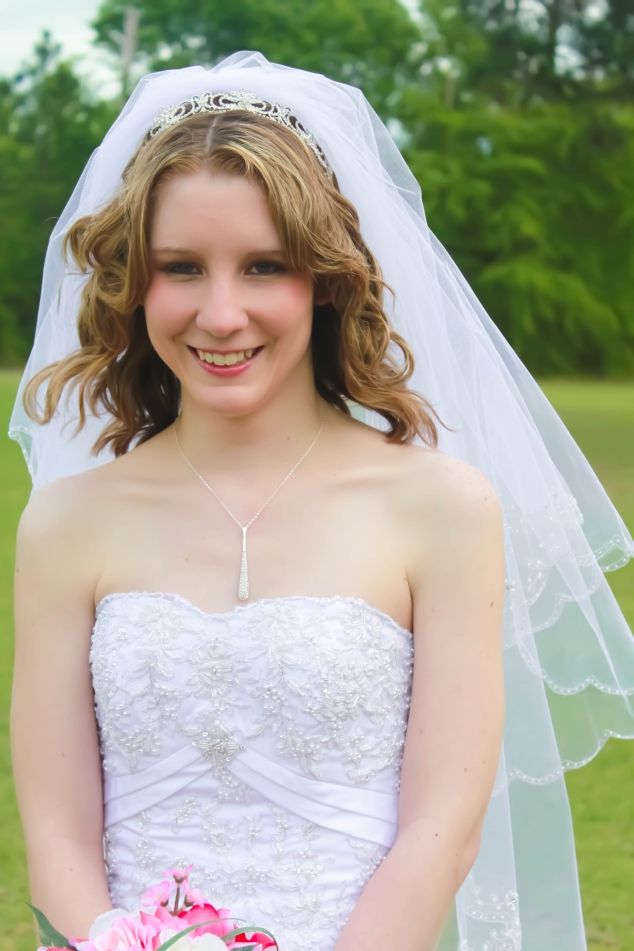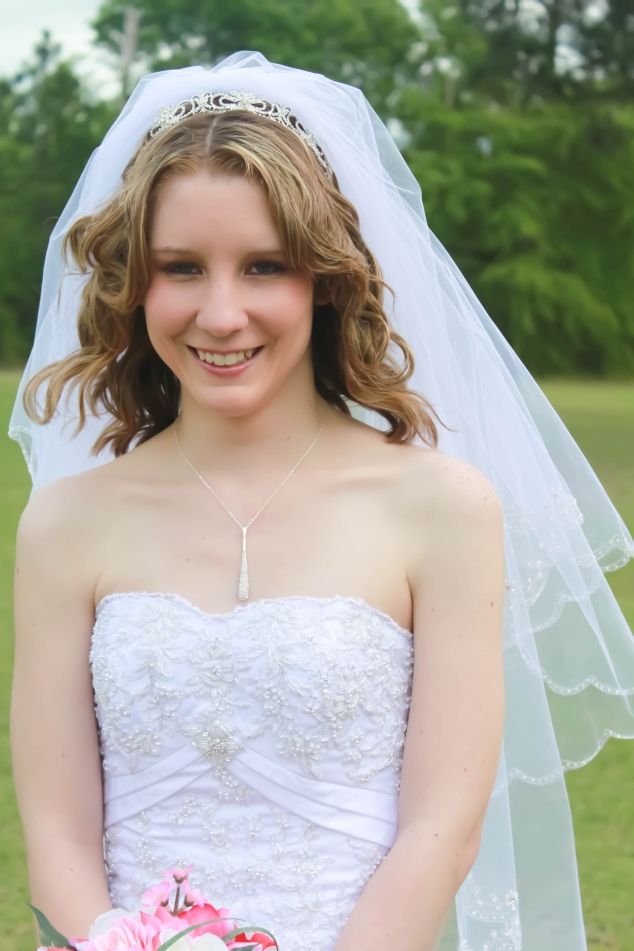 Yeah, I know my mom looks so thrilled: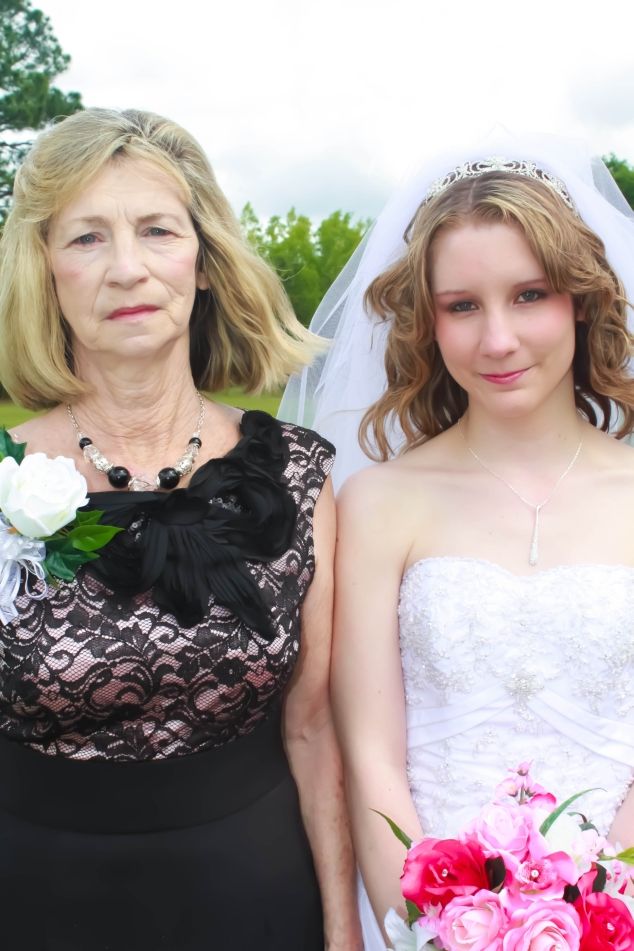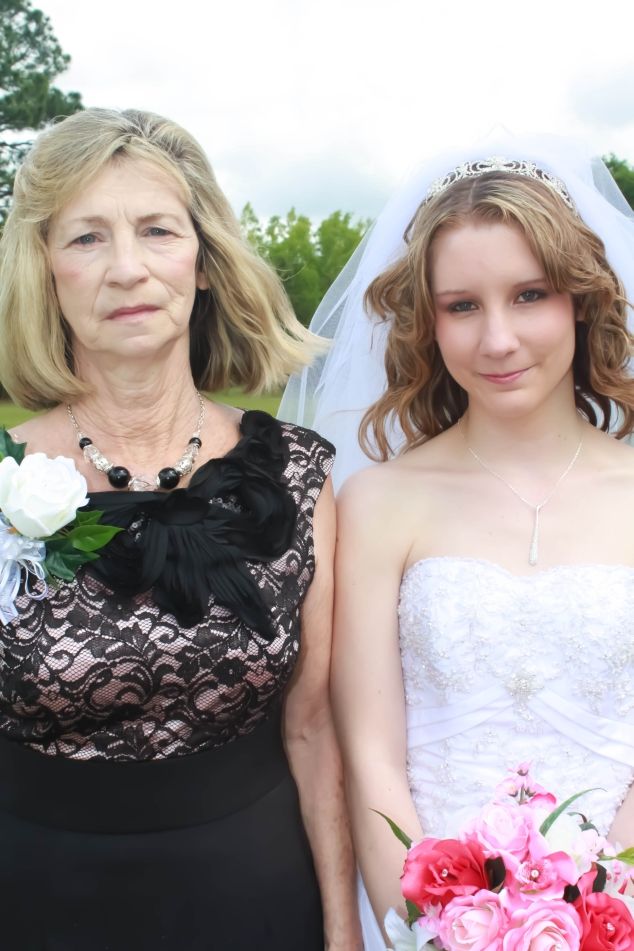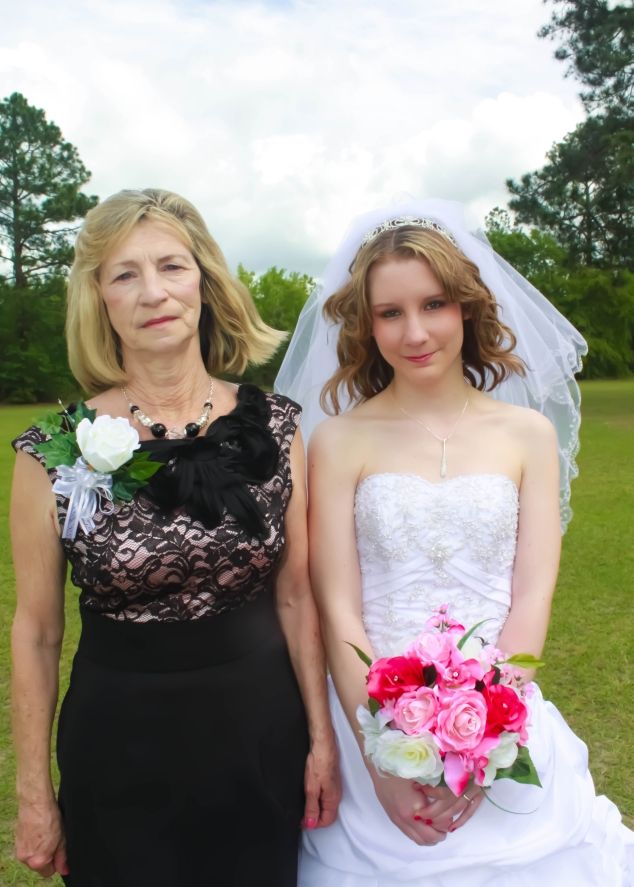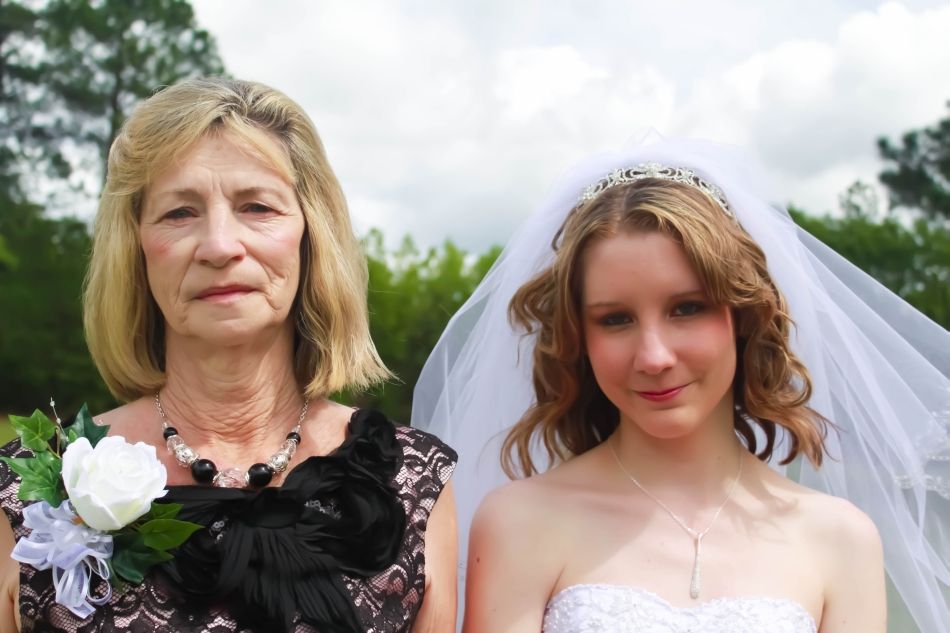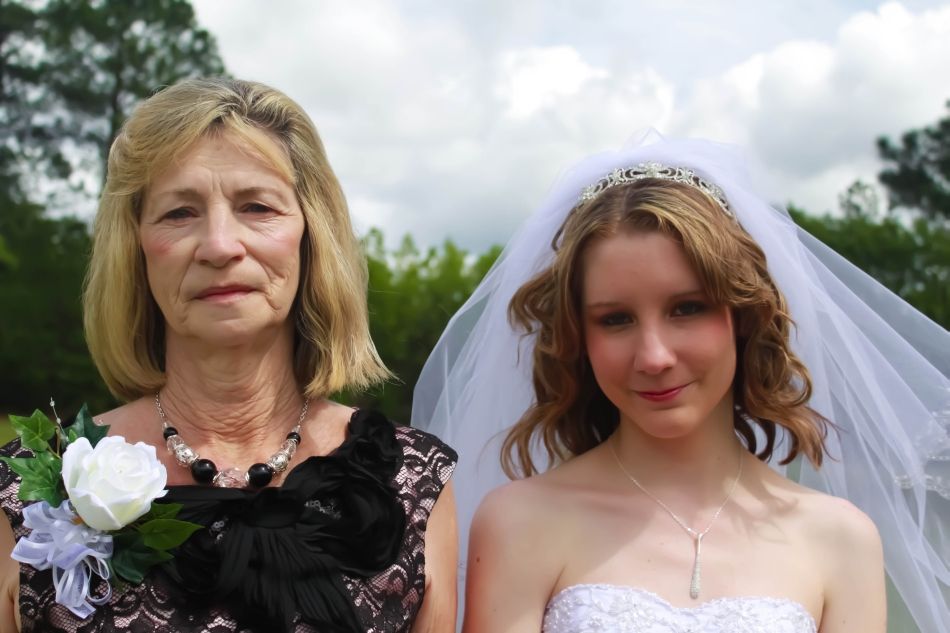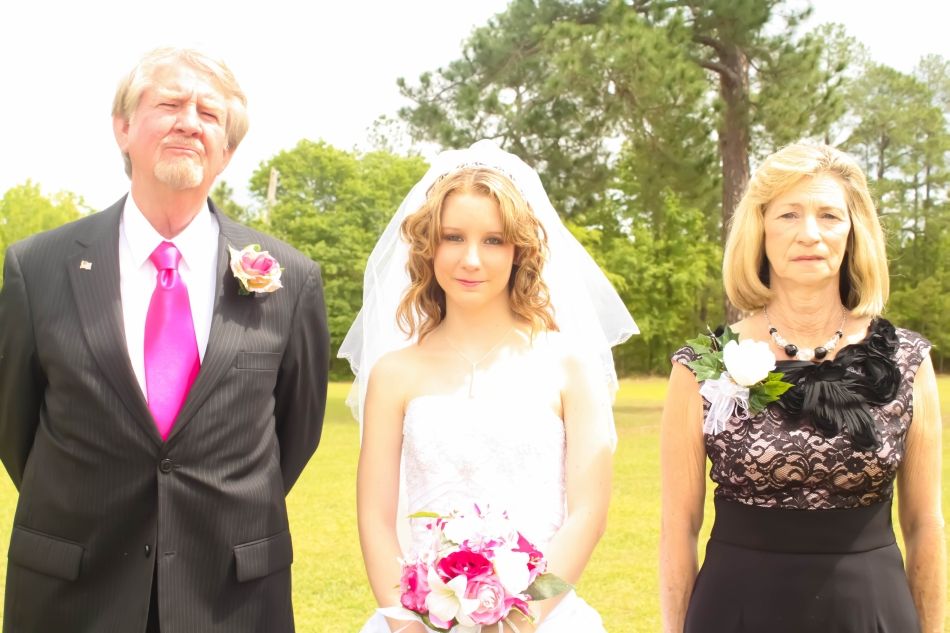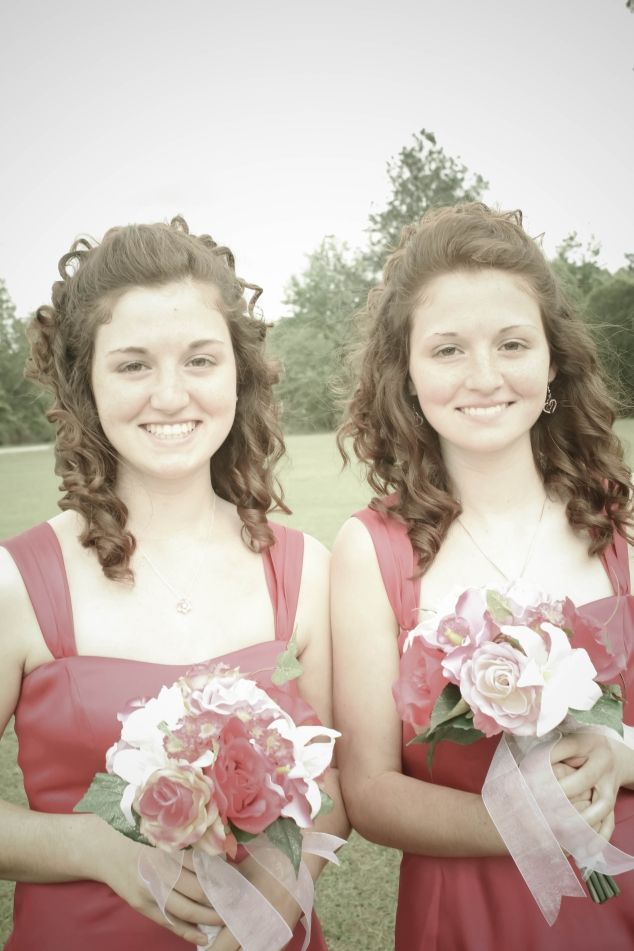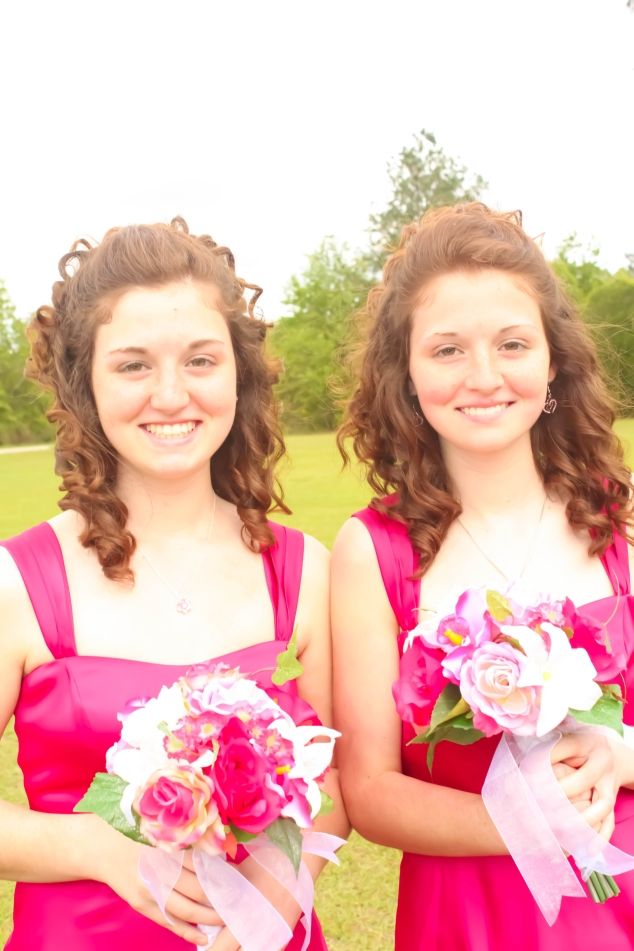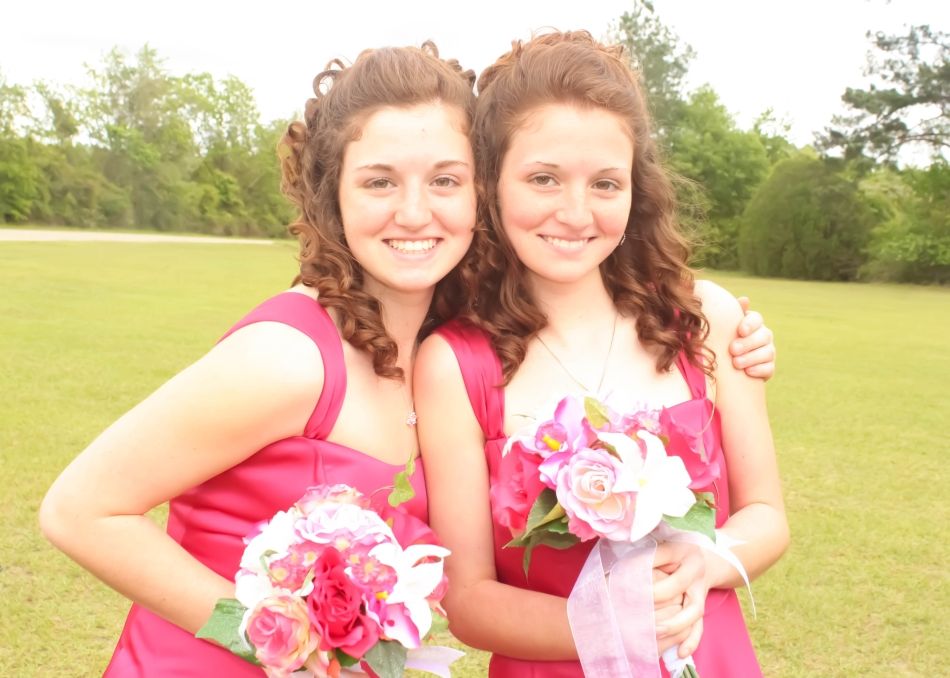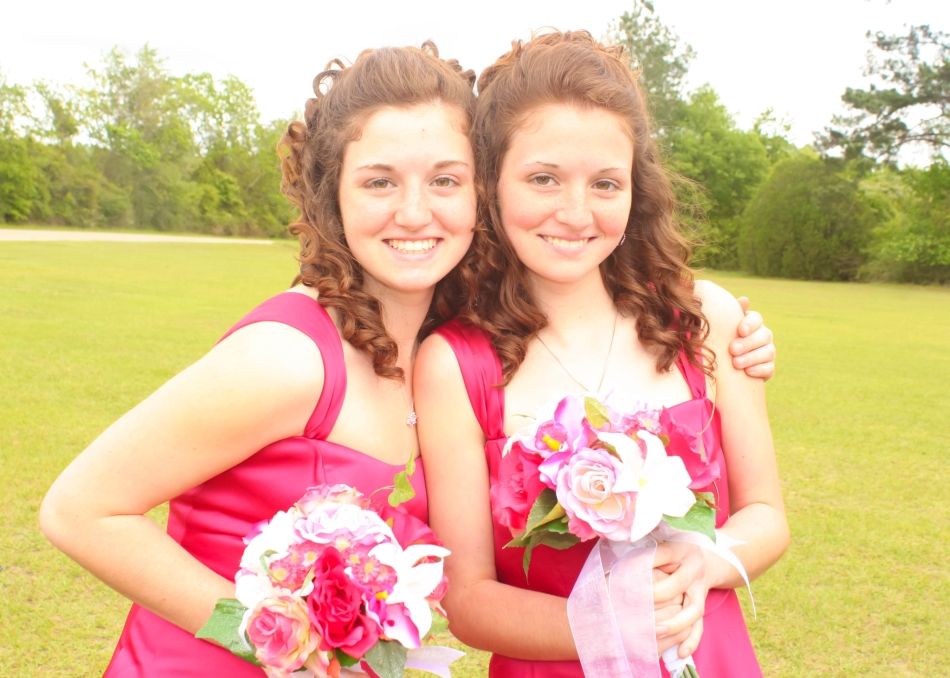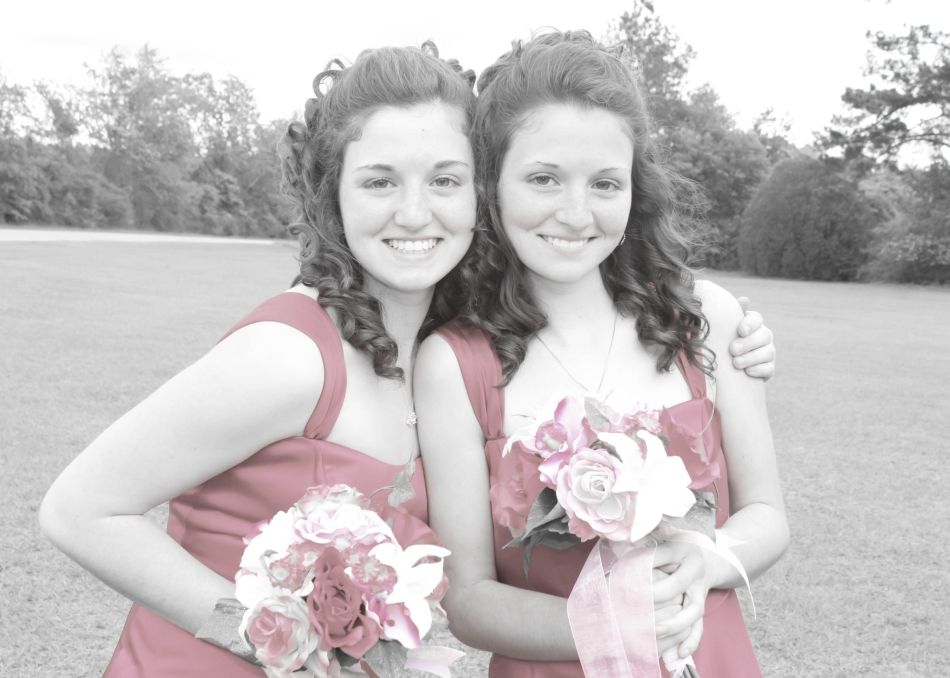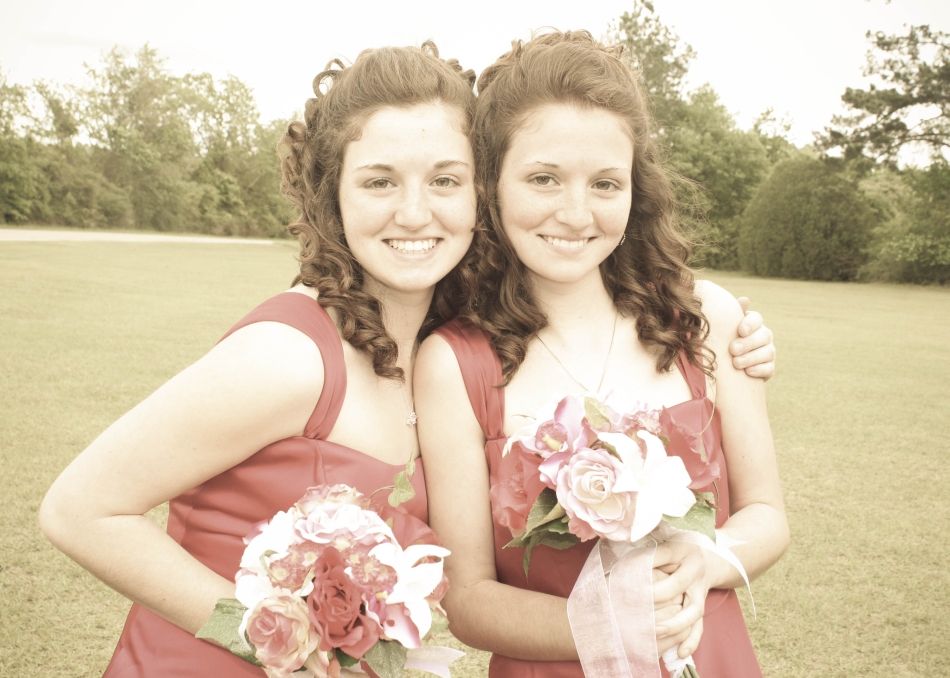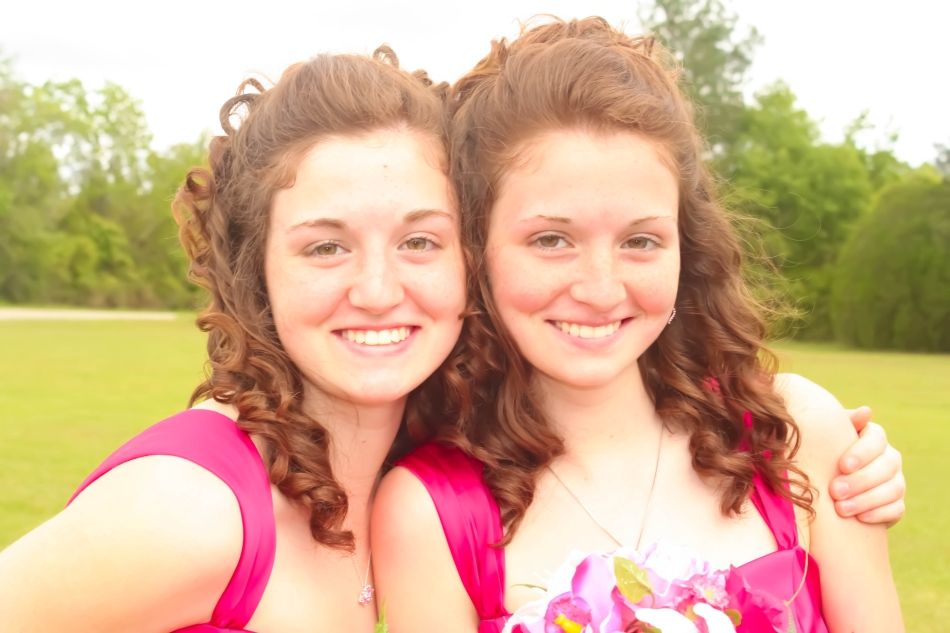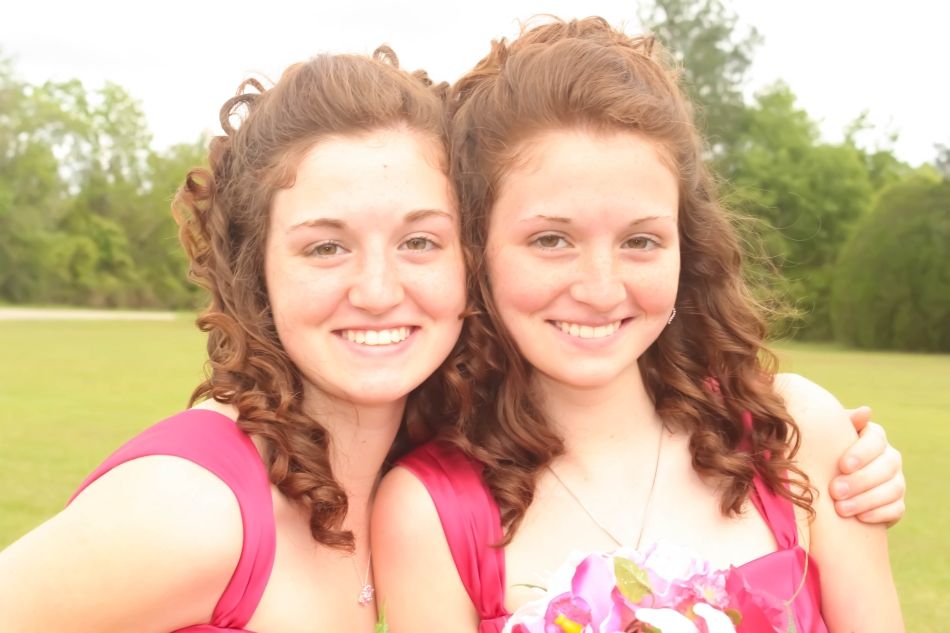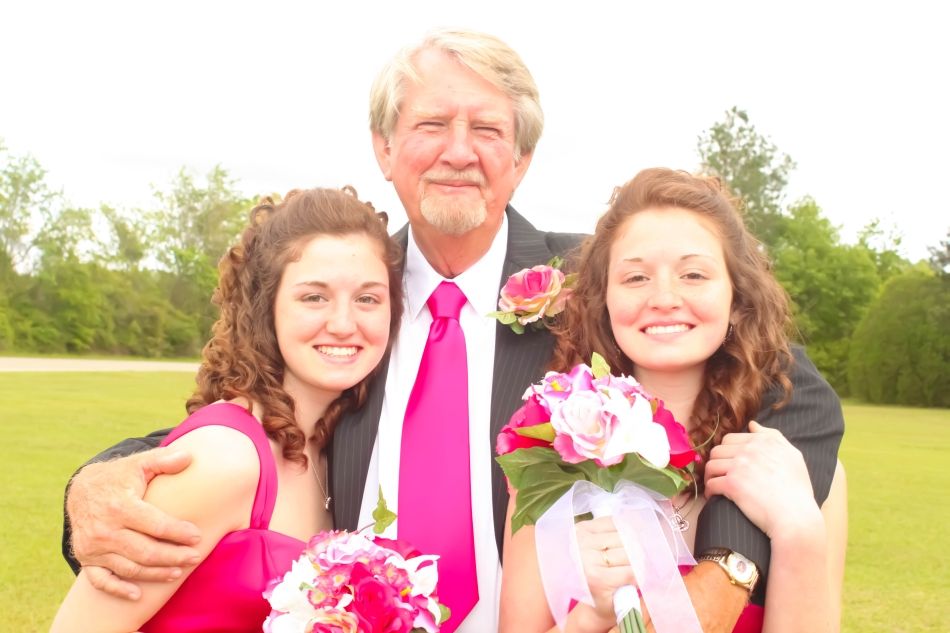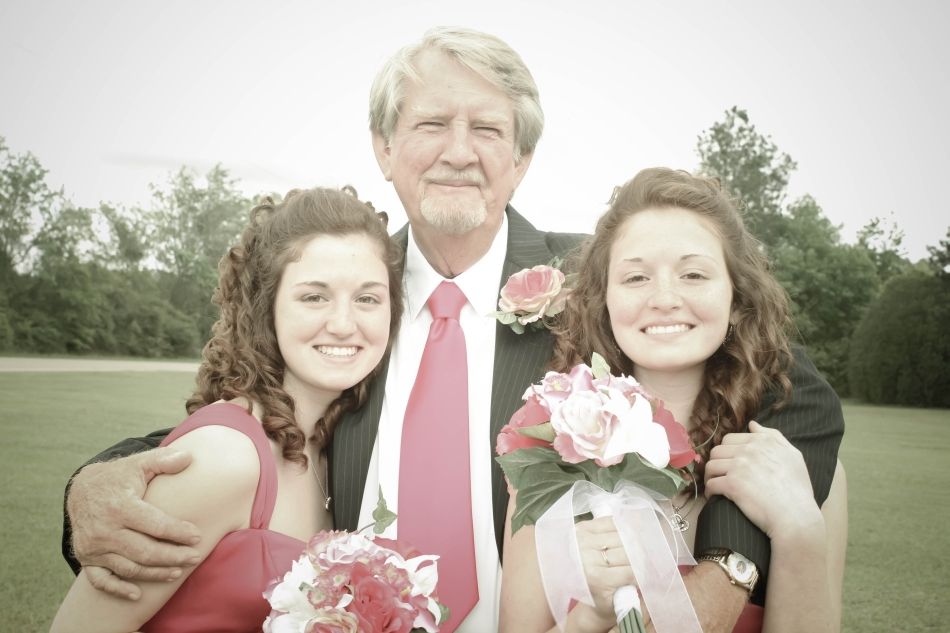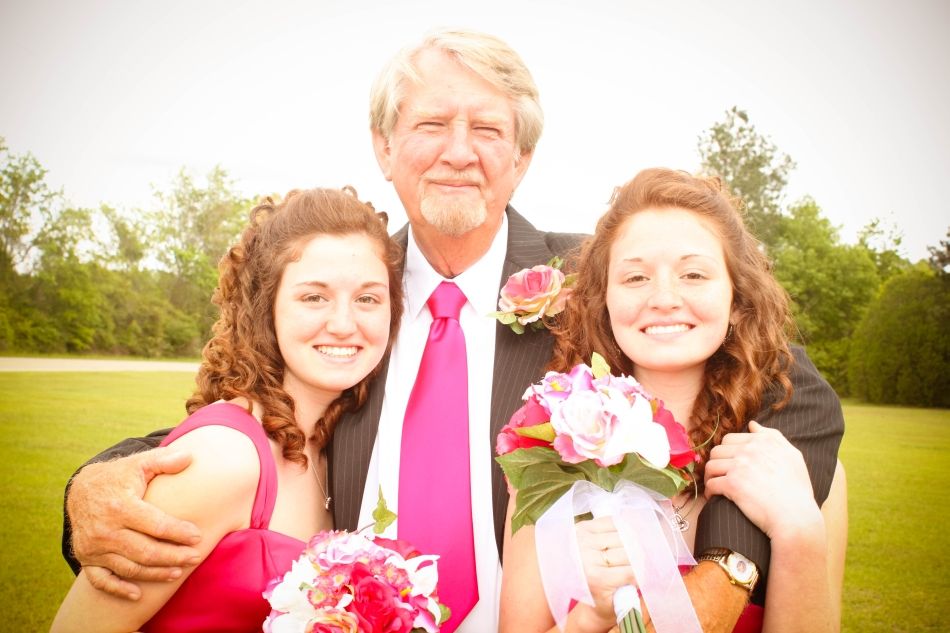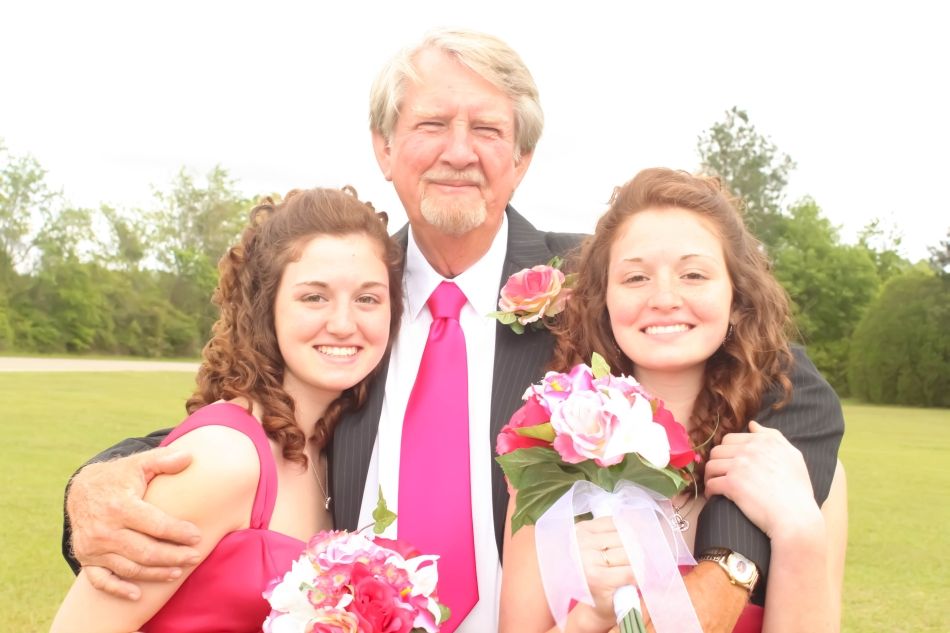 That would be my brother with the girls: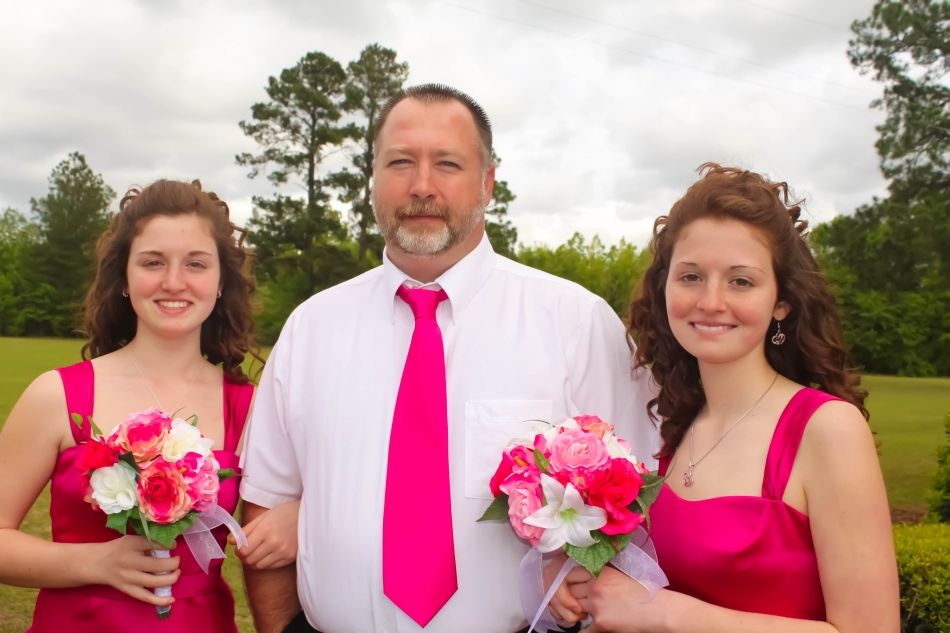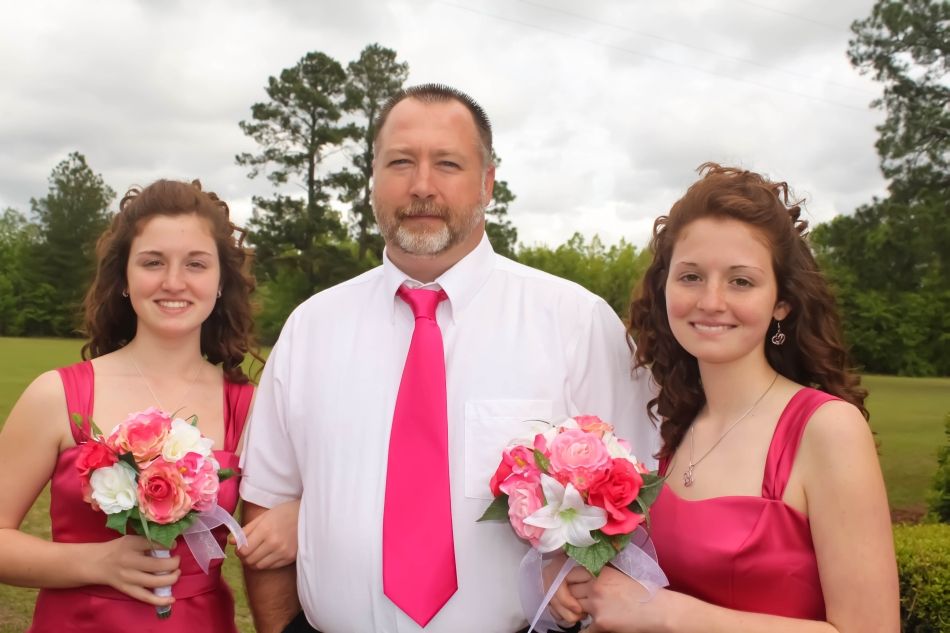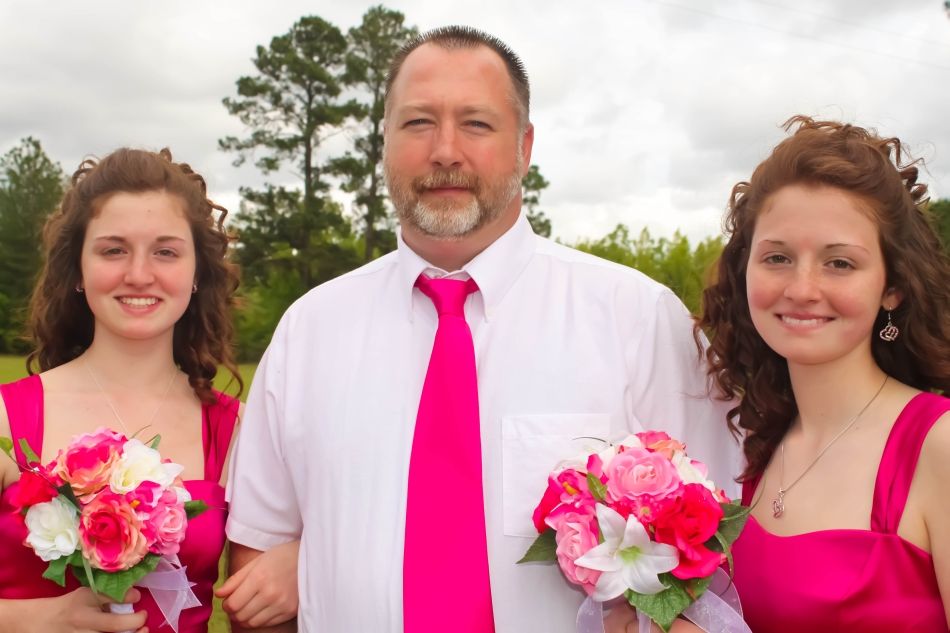 The little boy is my nephew, Hunter: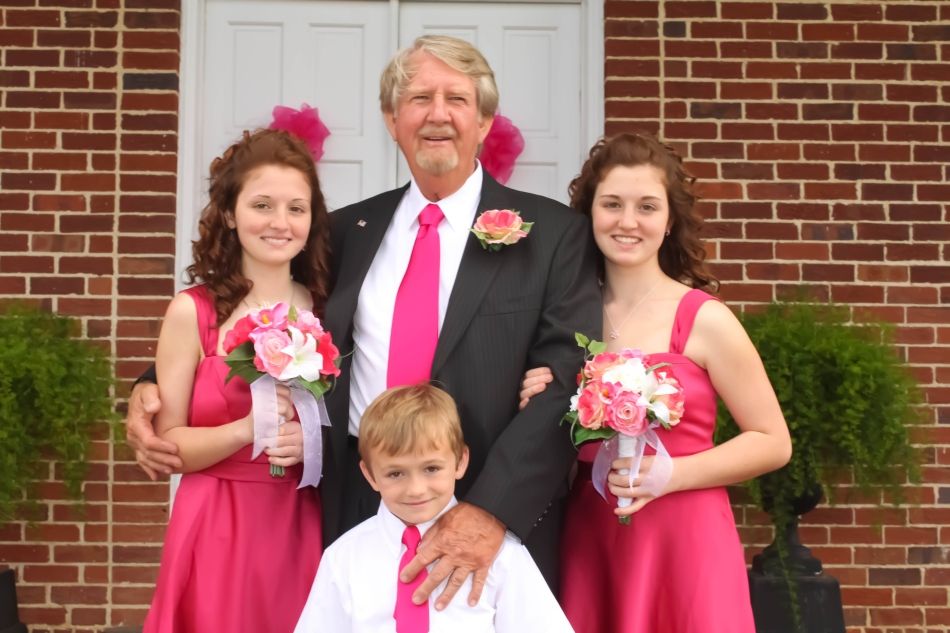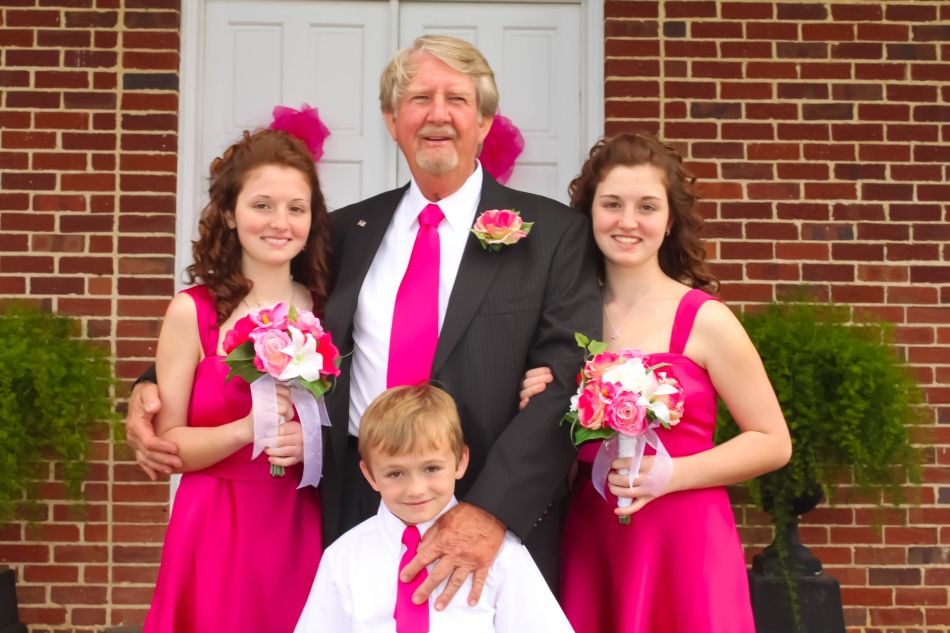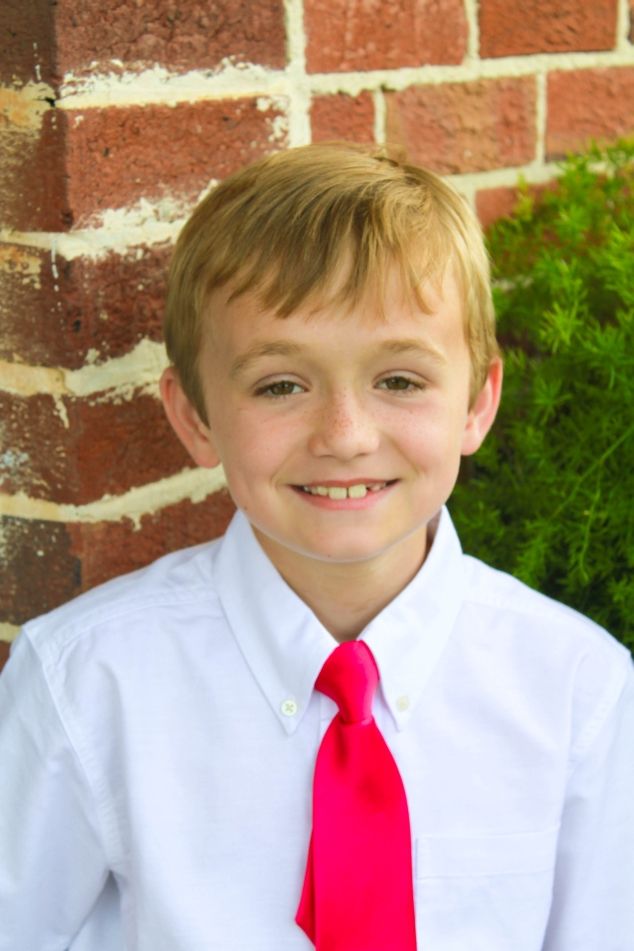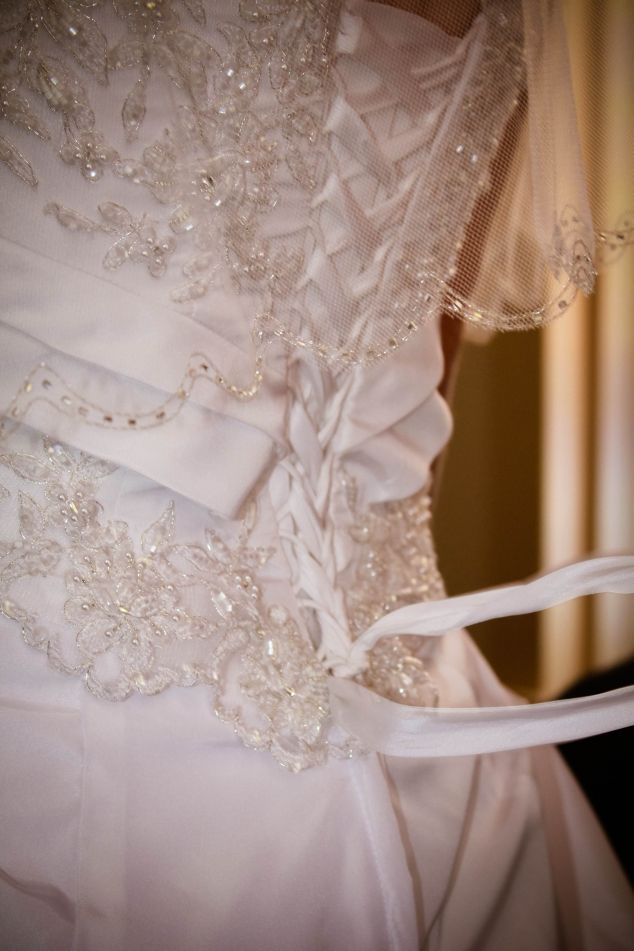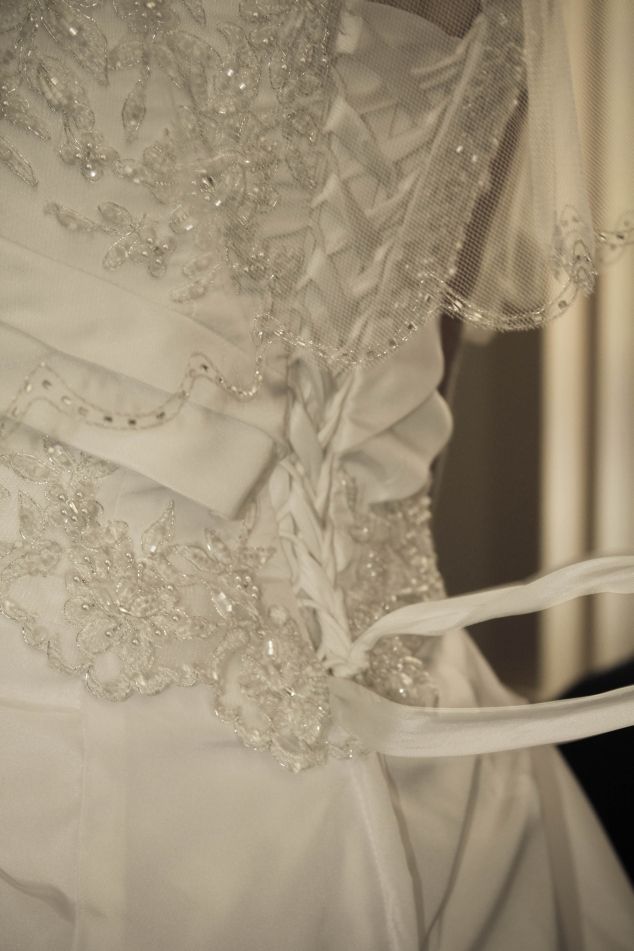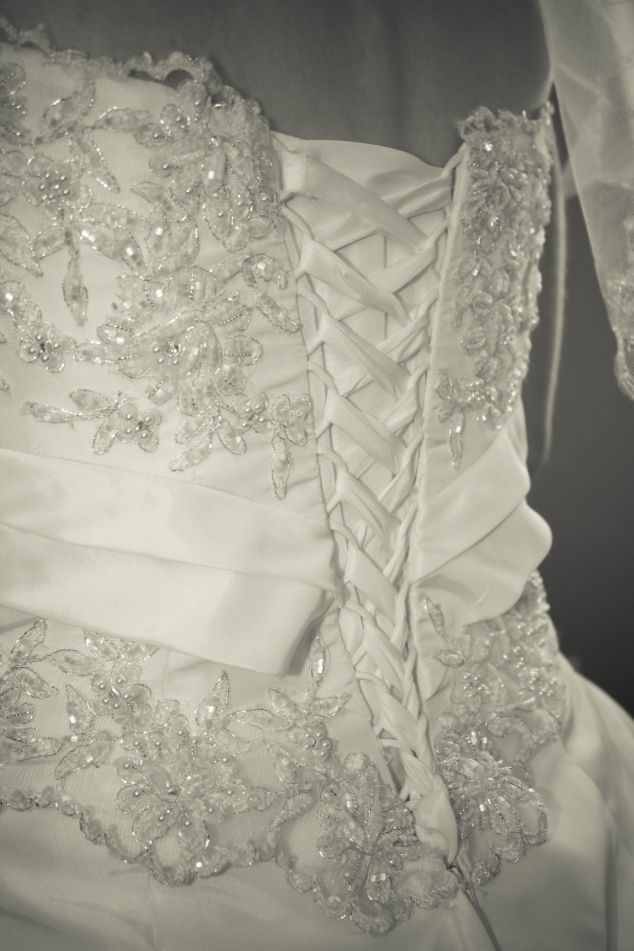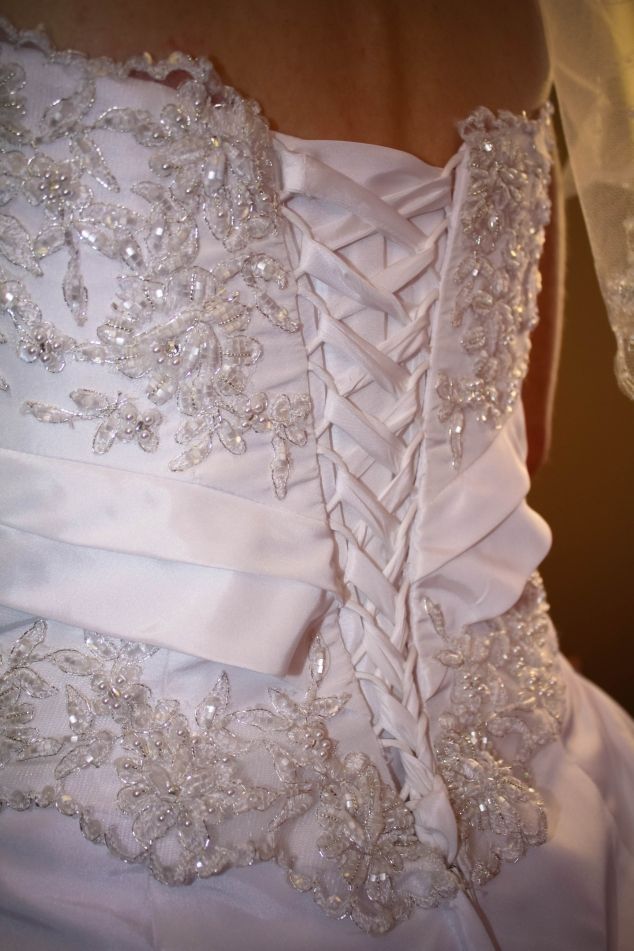 This little guy is John Caden, my friend Crystal's little boy: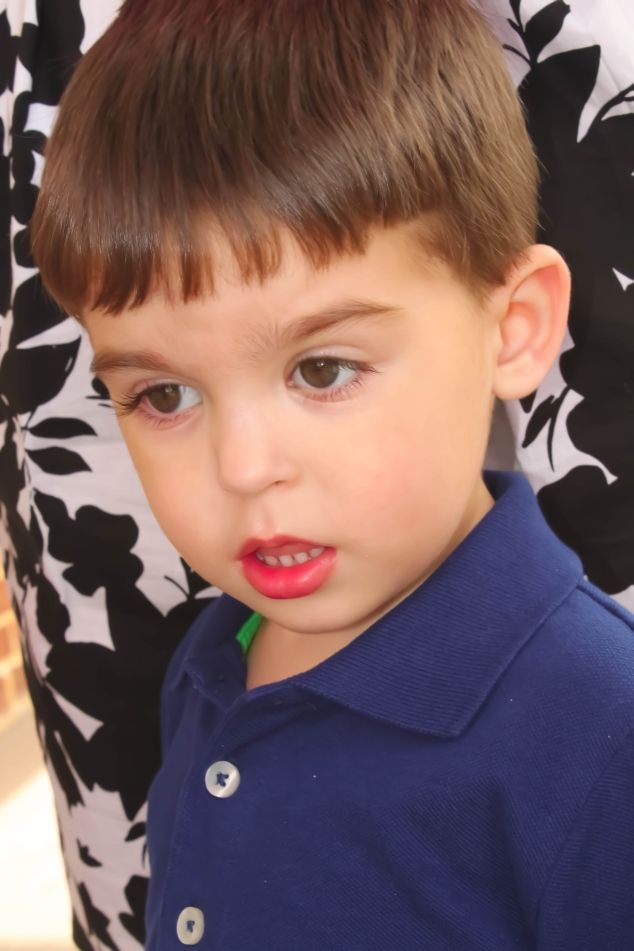 And this is Crystal, her son John Caden, her husband Andy, and Andy's son (Crystal's step-son) Ethan: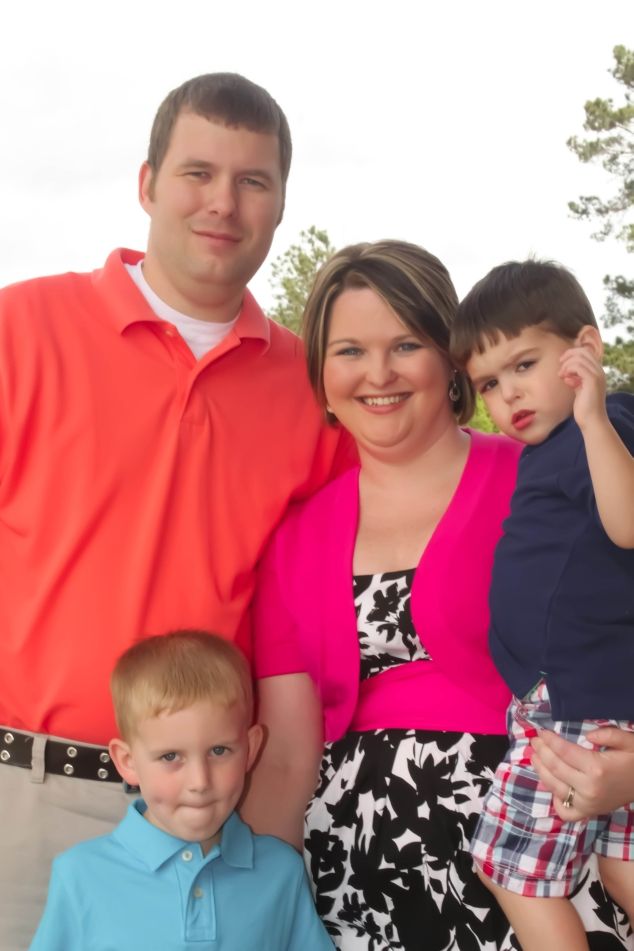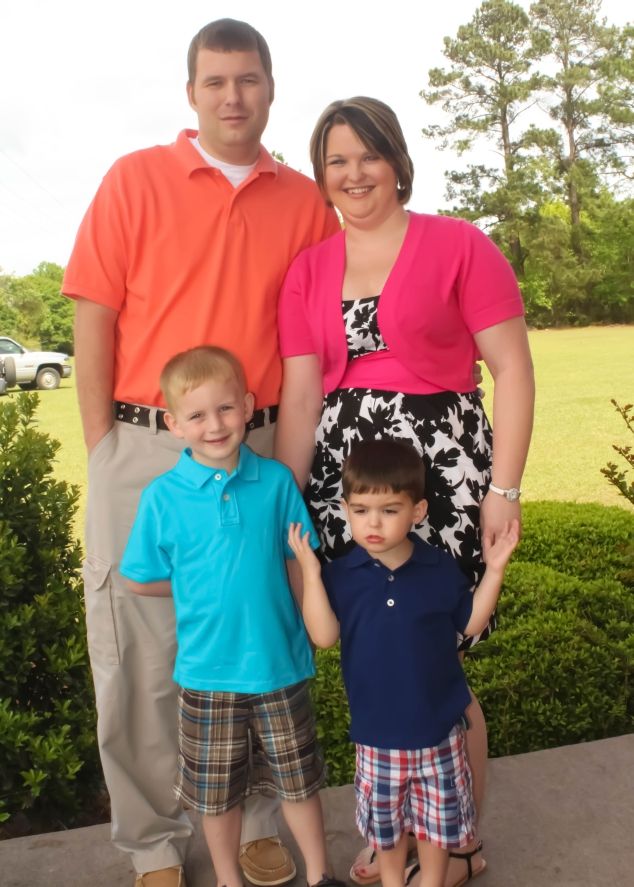 My cousin Chris was the preacher that married us: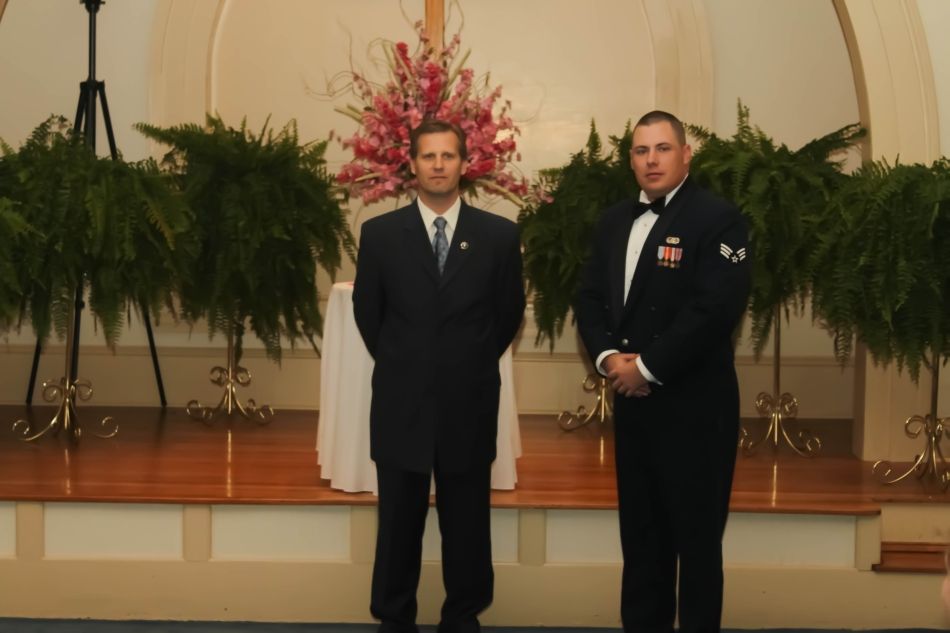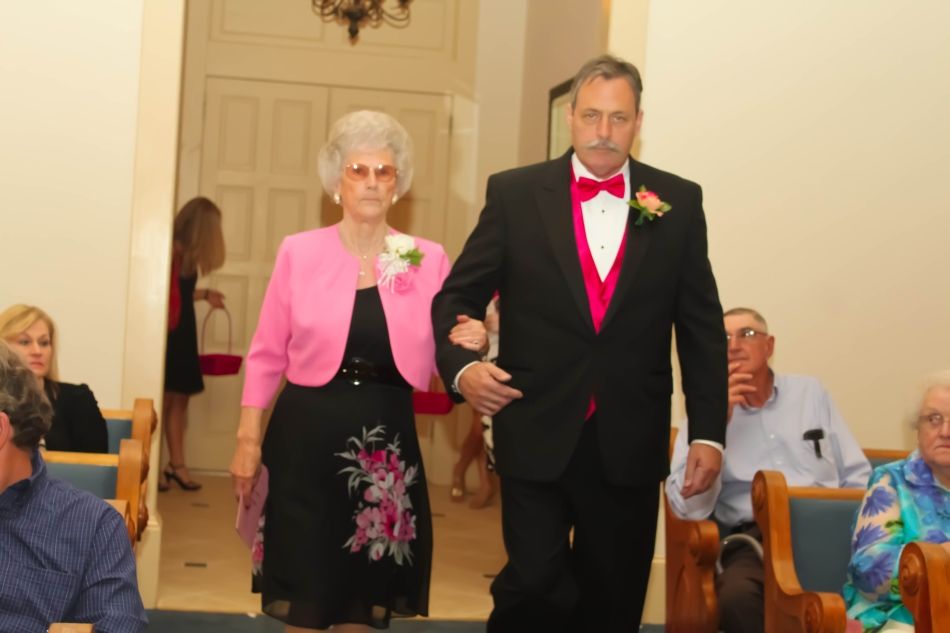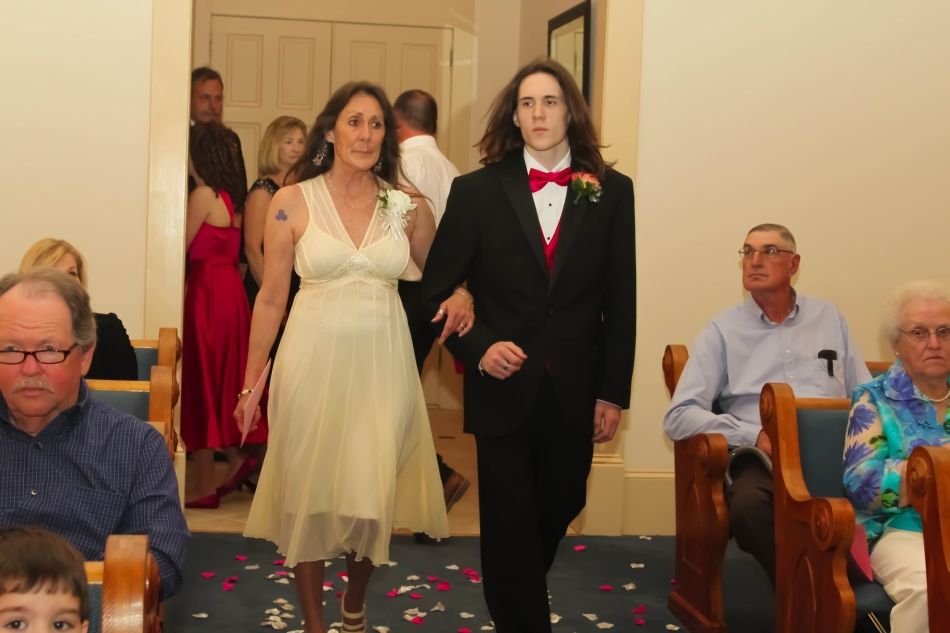 Bullfrog, Angela (who was very pregnant at the time), and Lisa: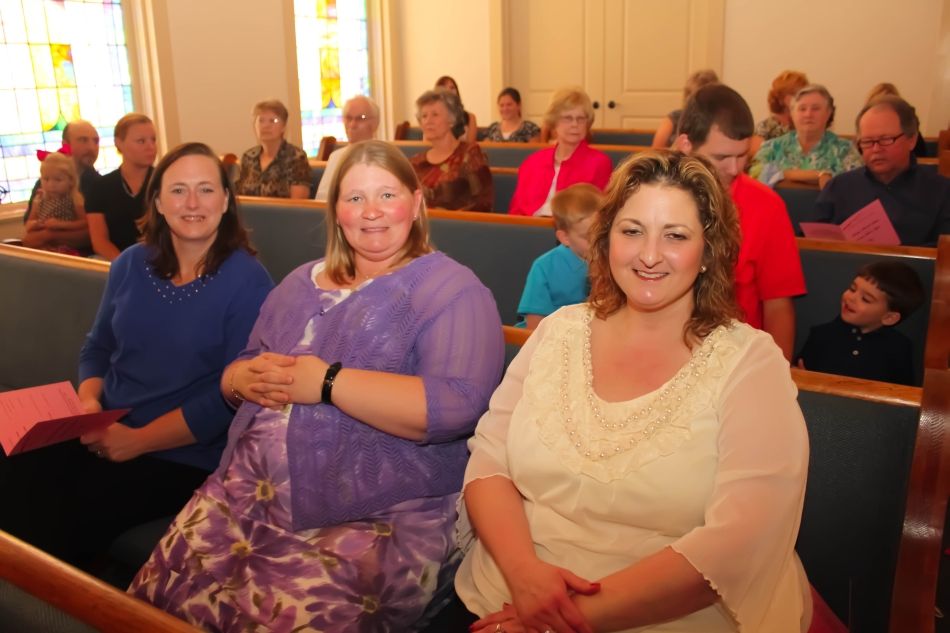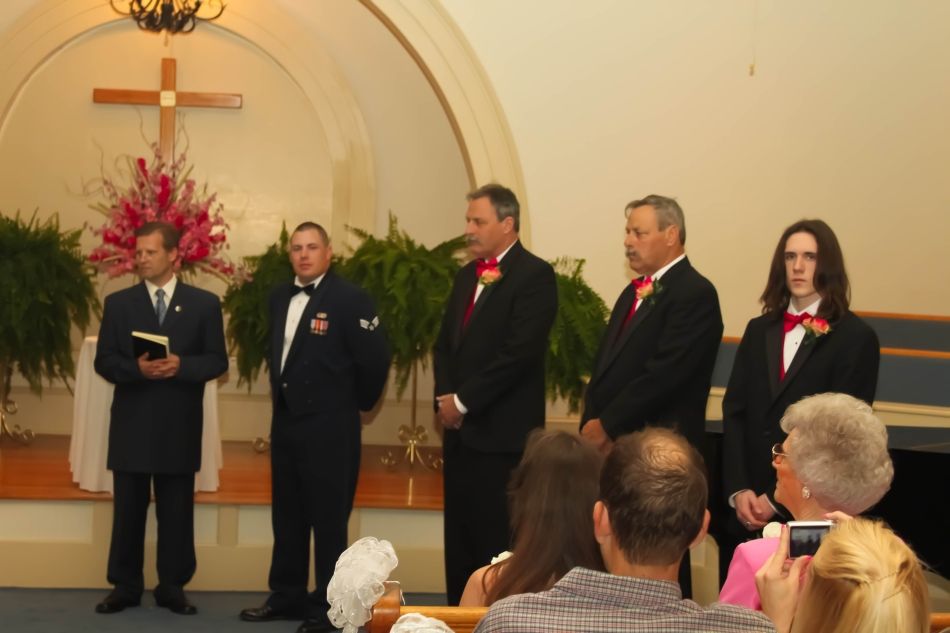 Daddy sure had a weird look on his face: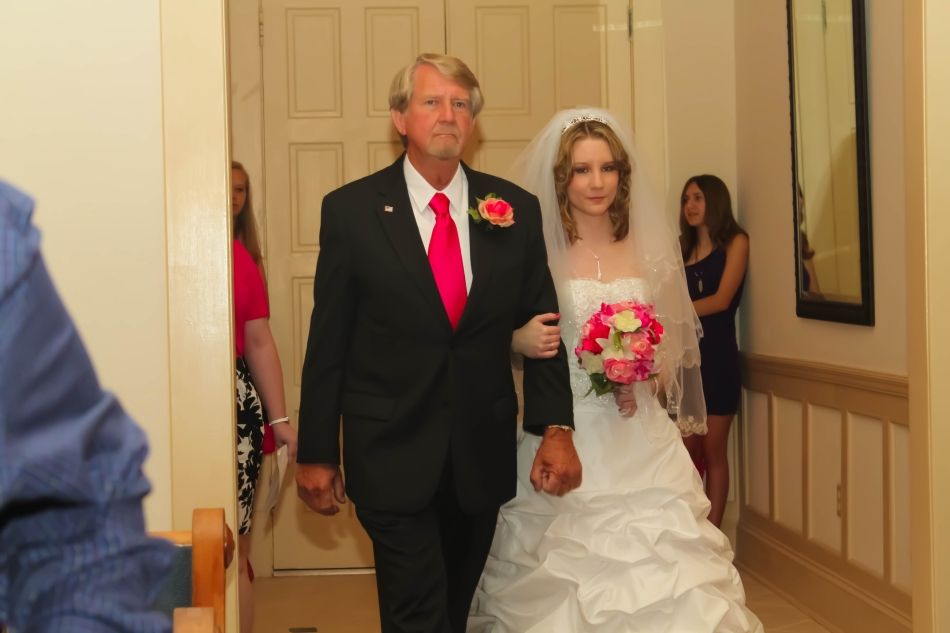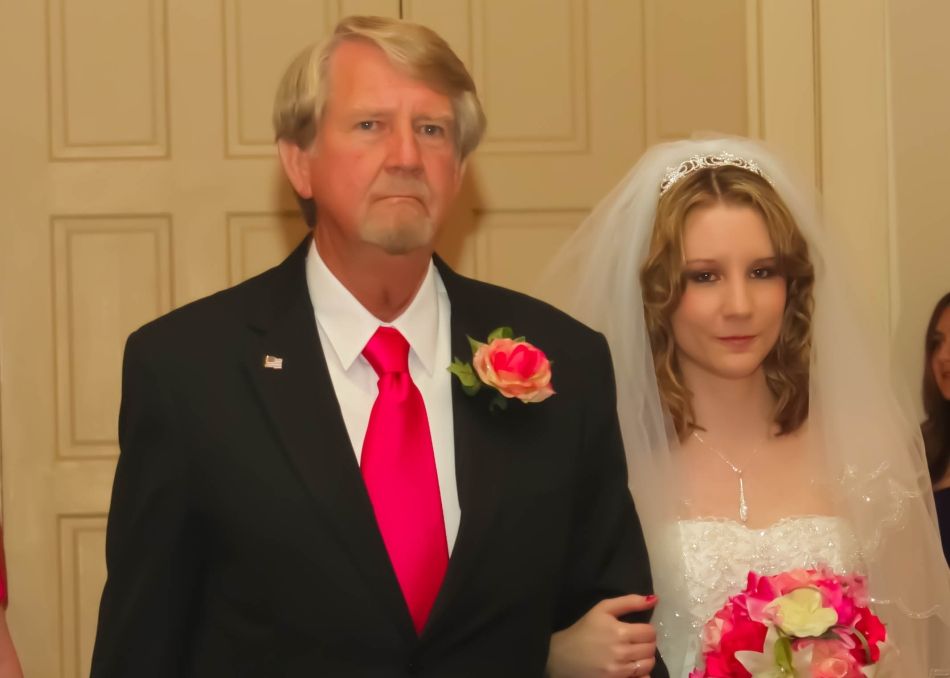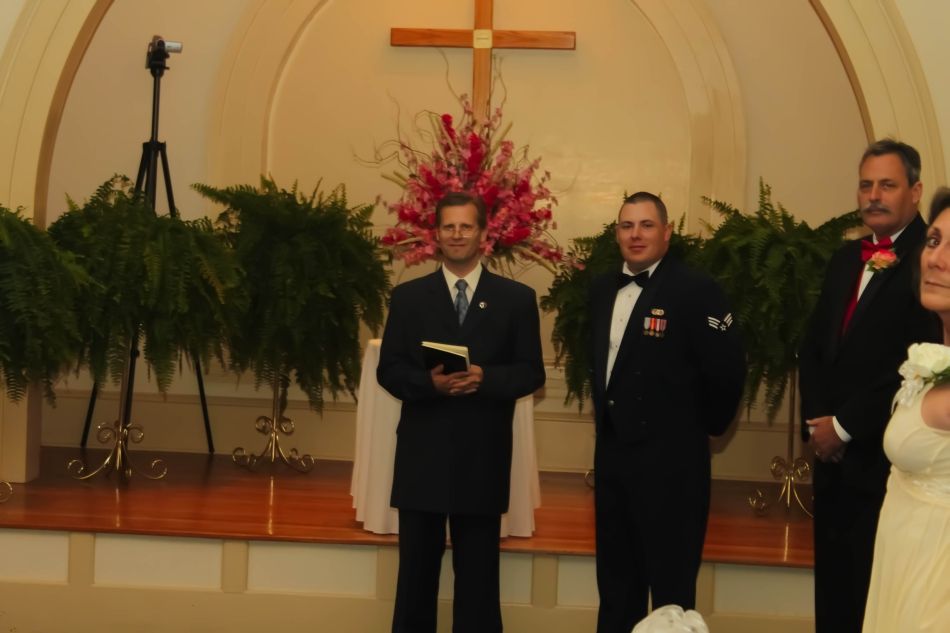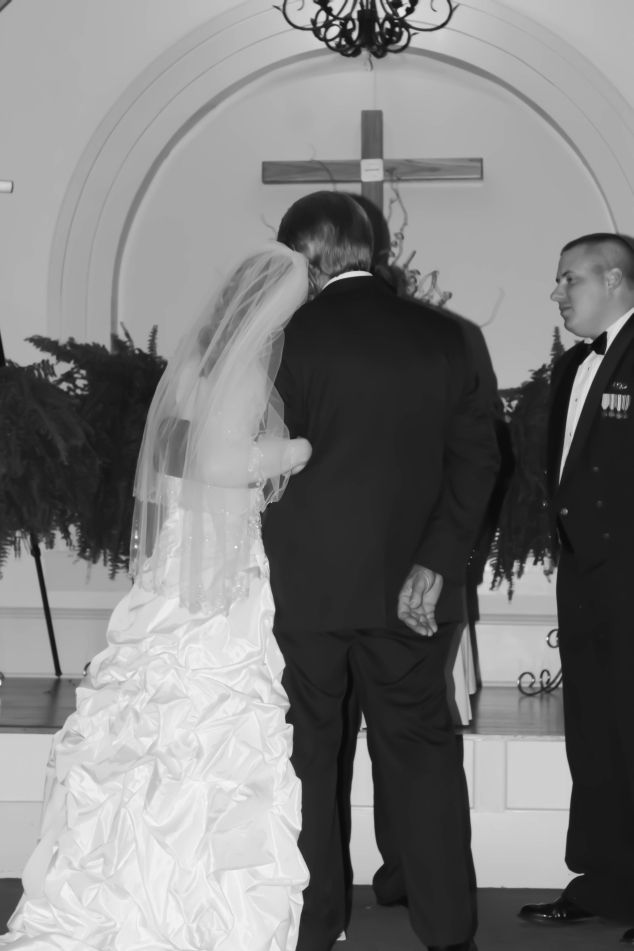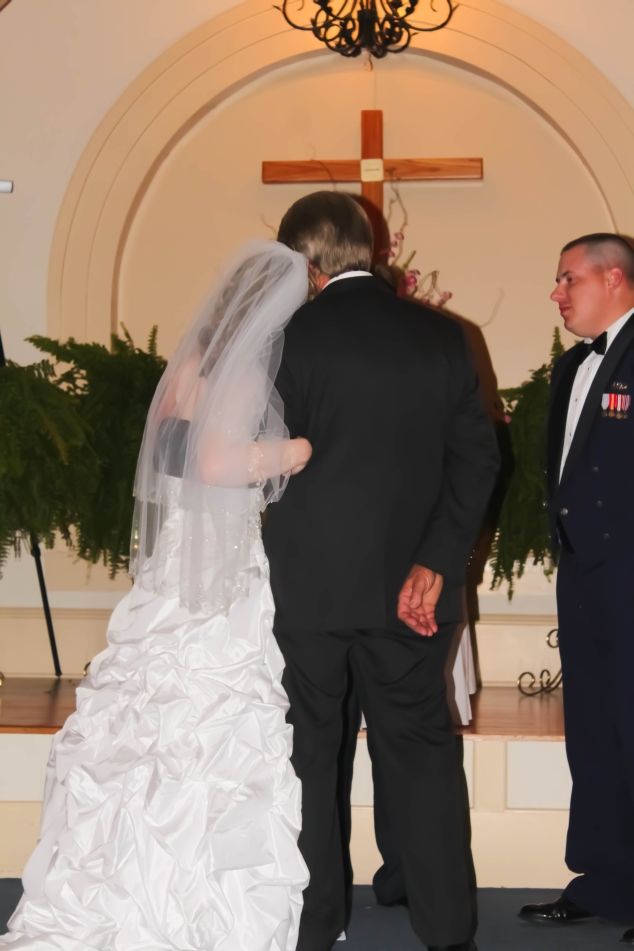 Faith was crying: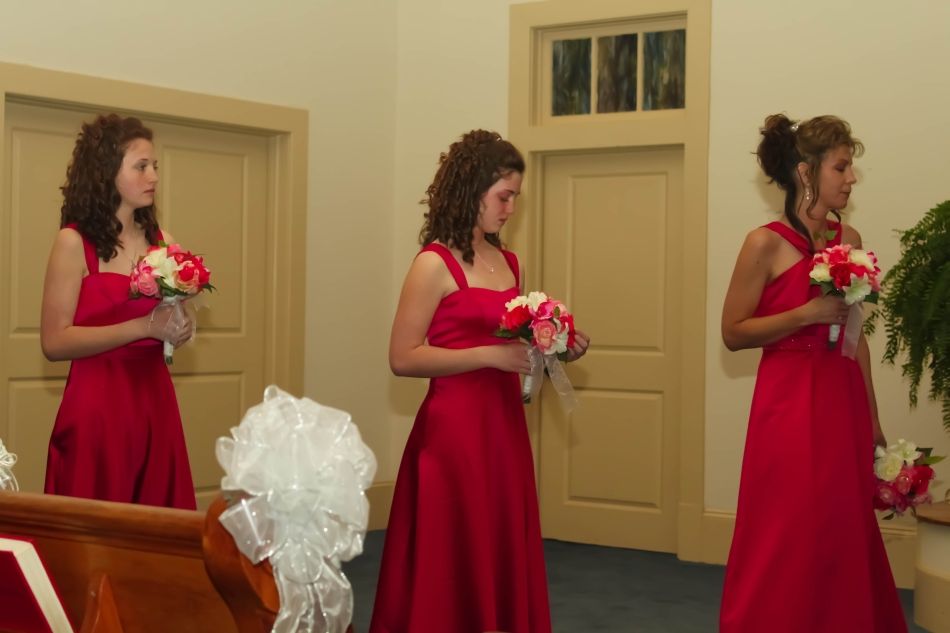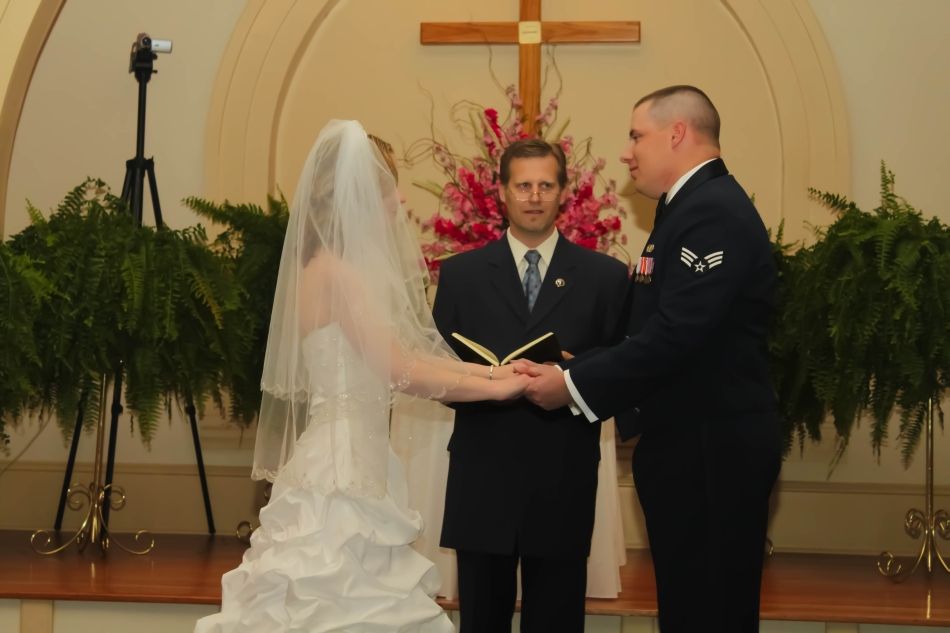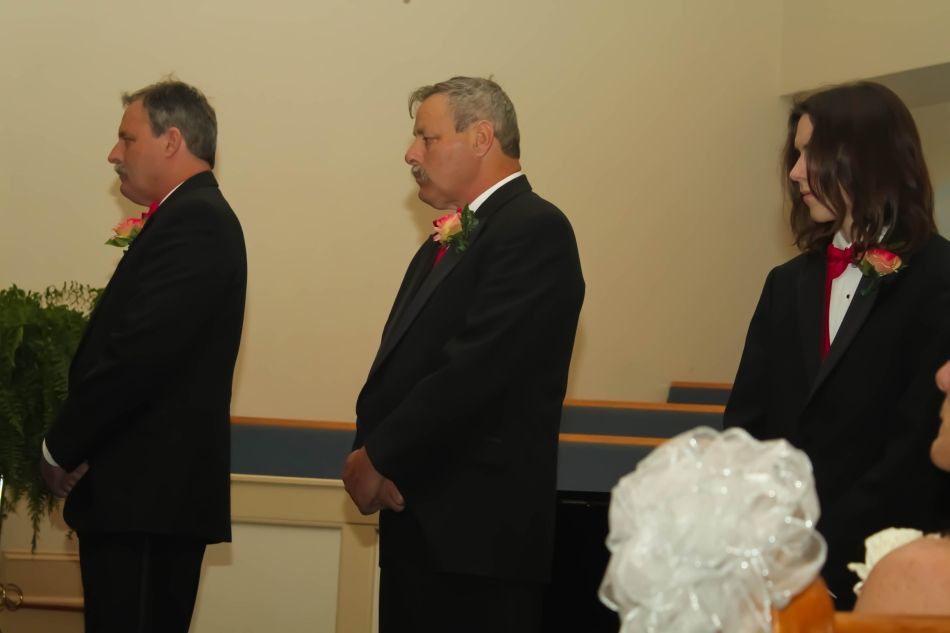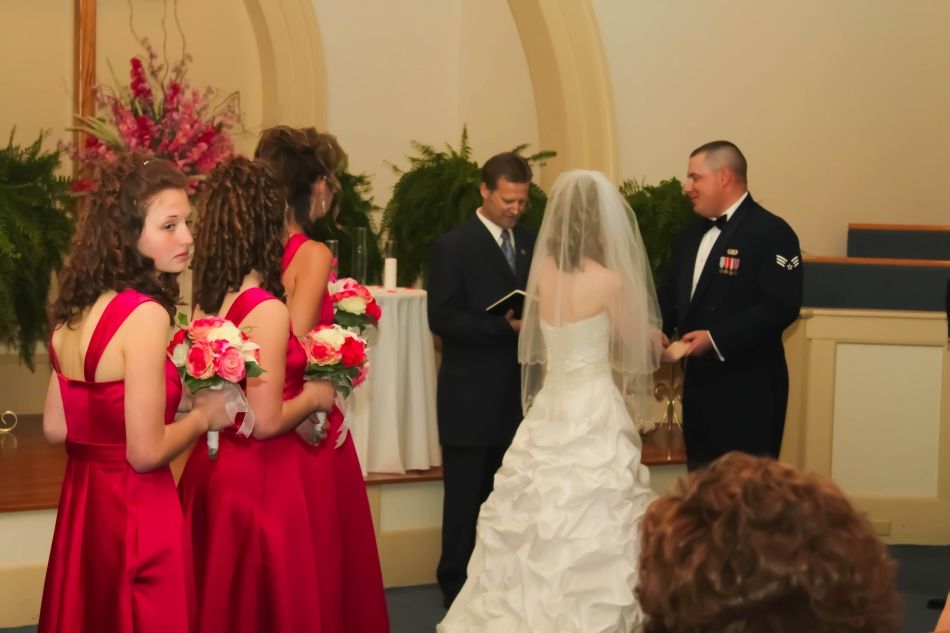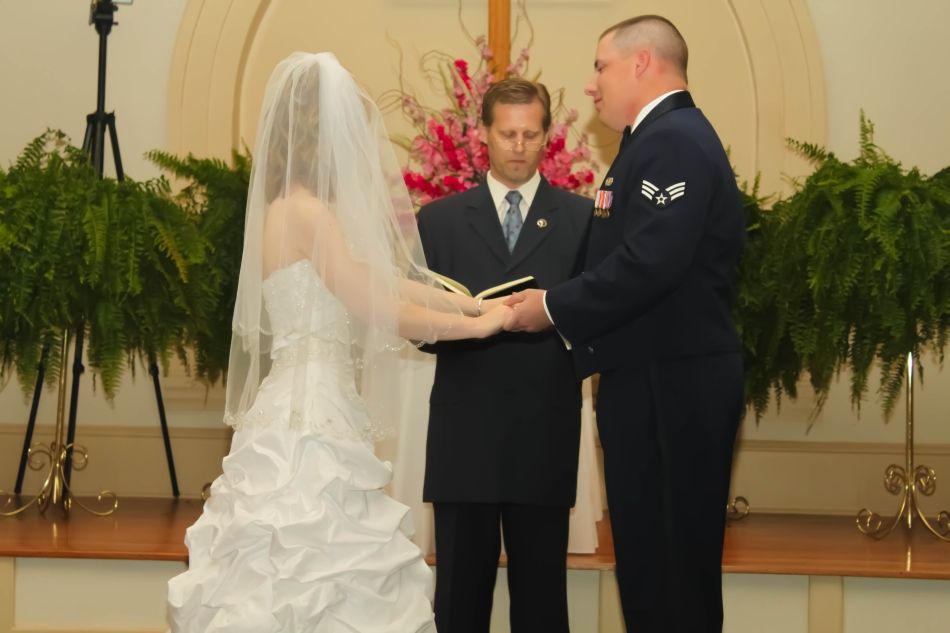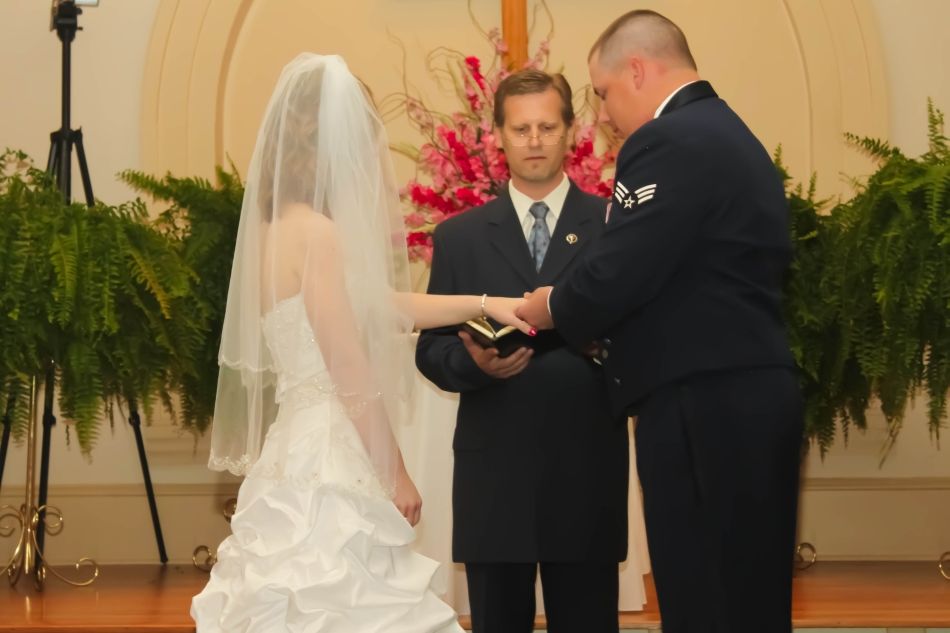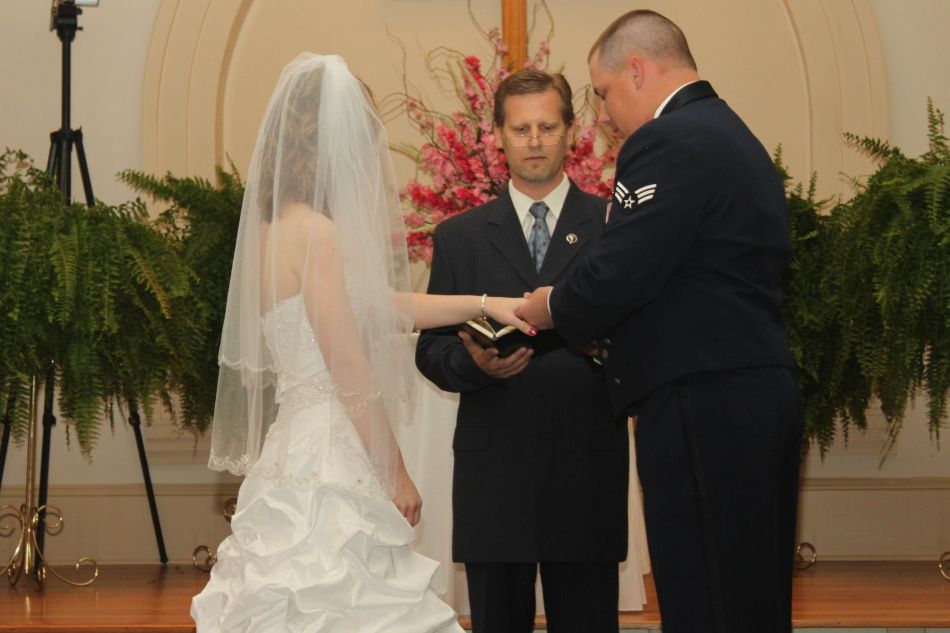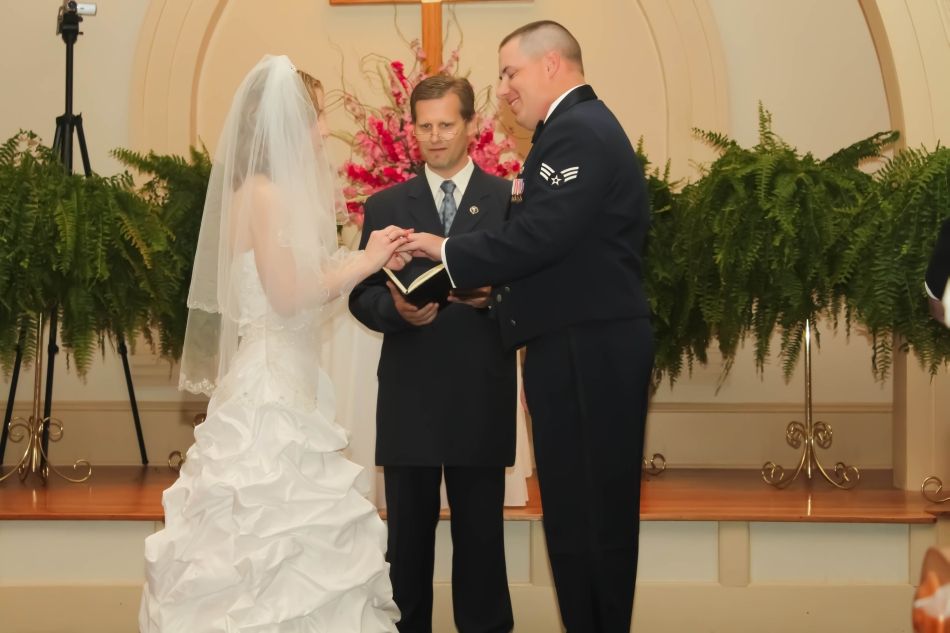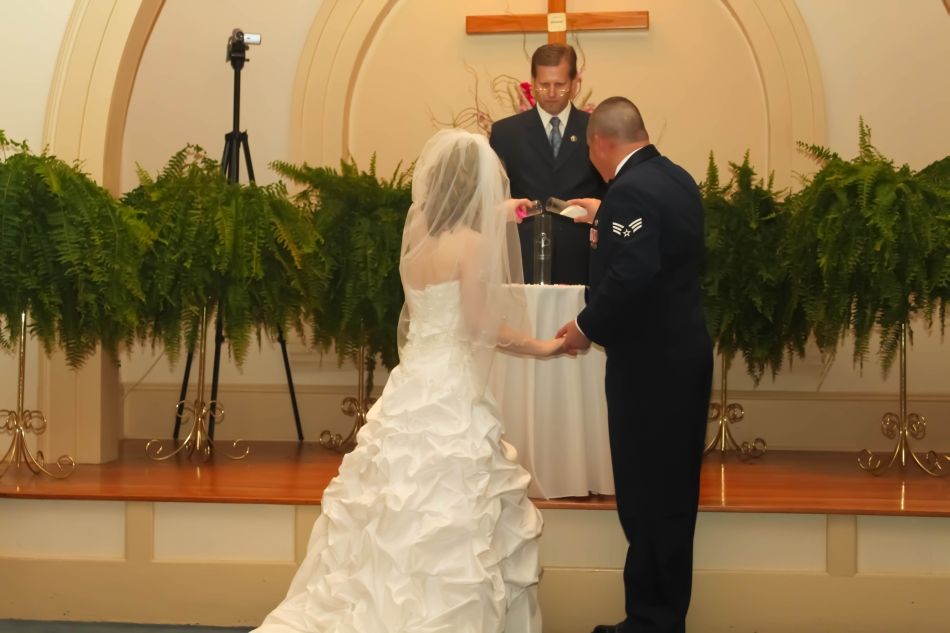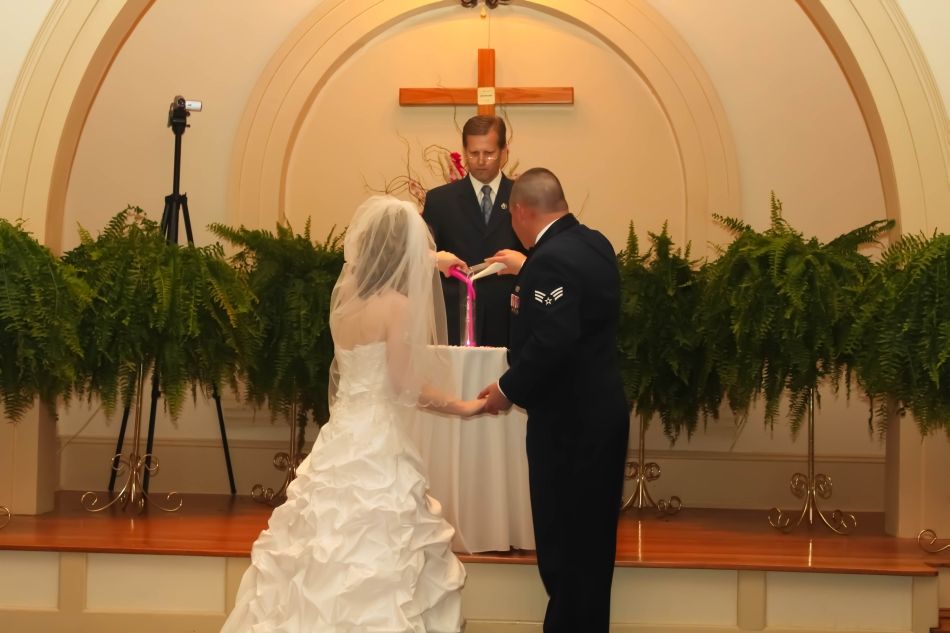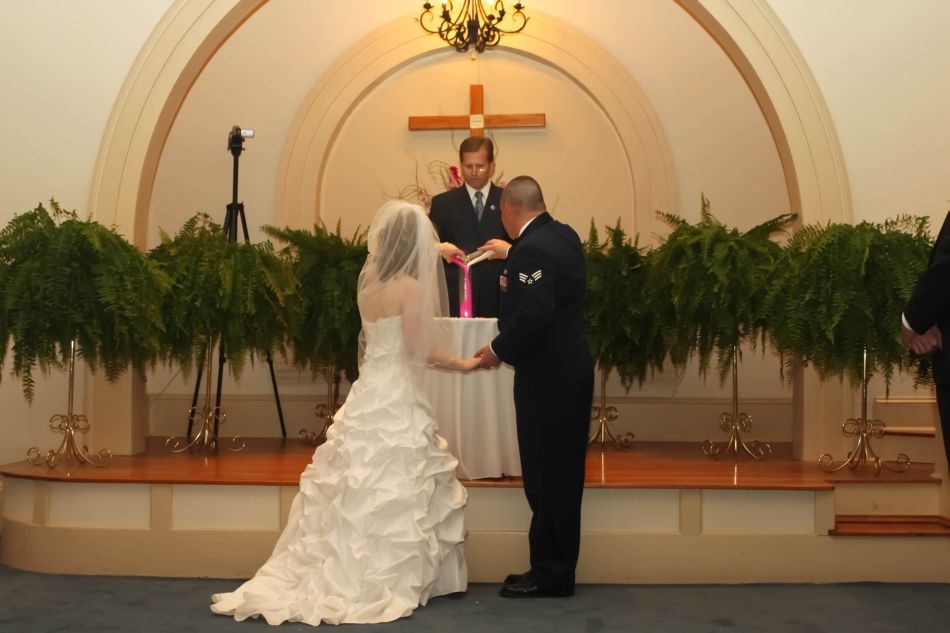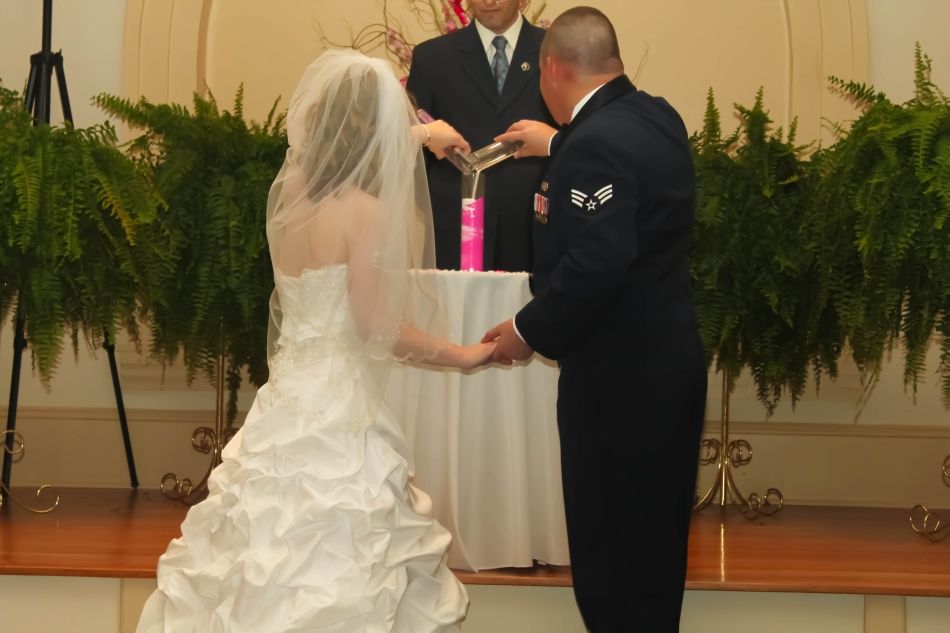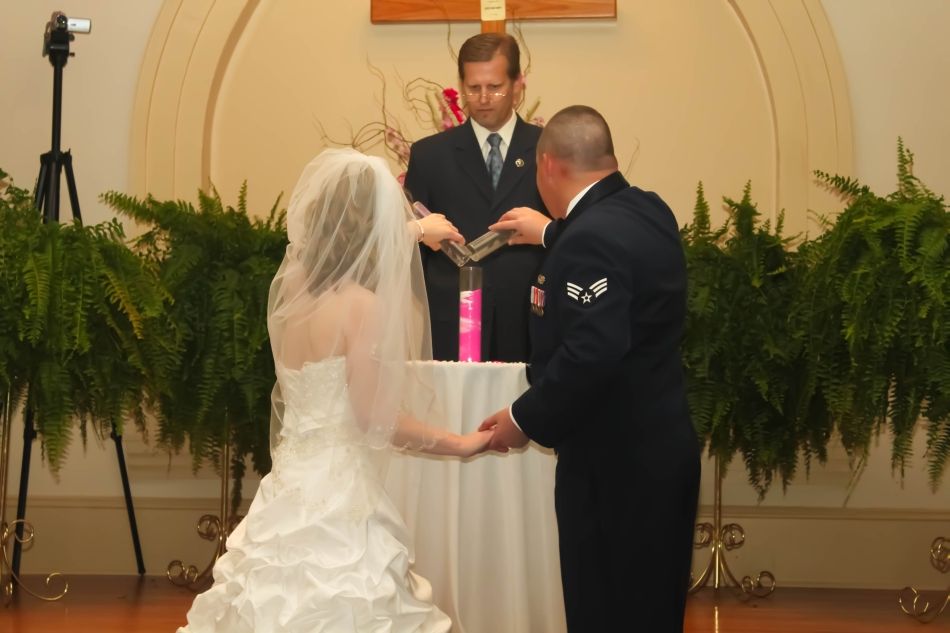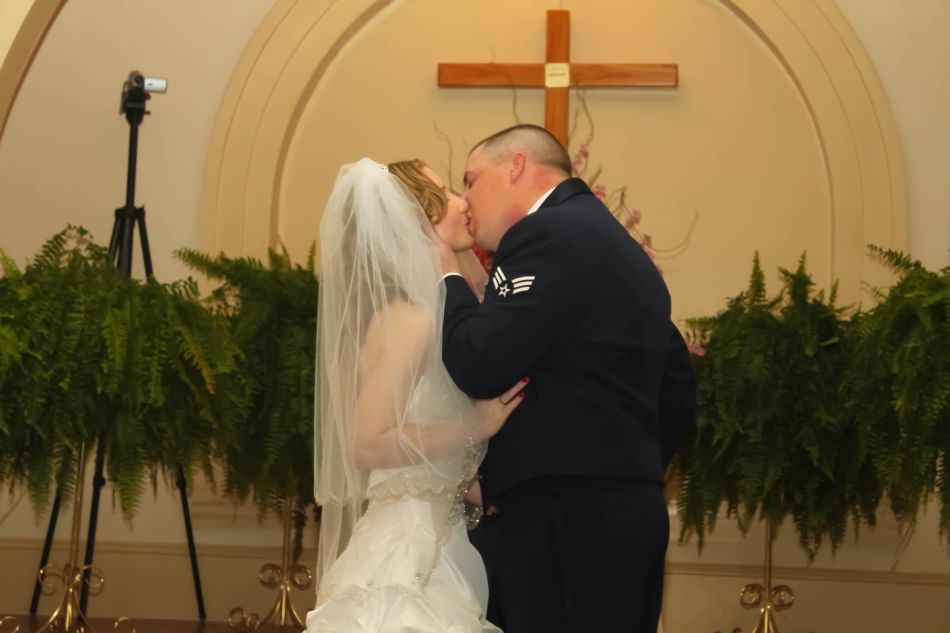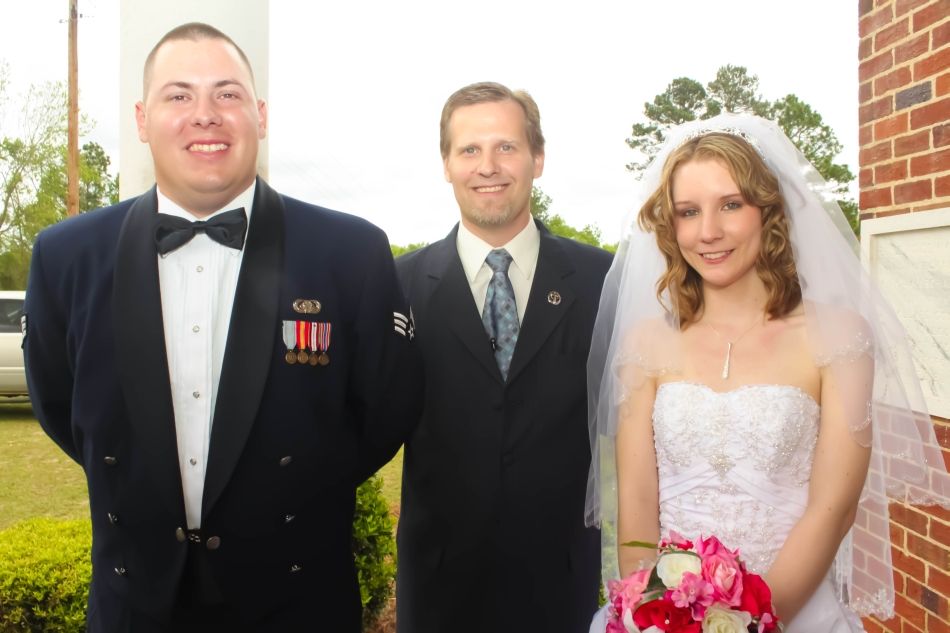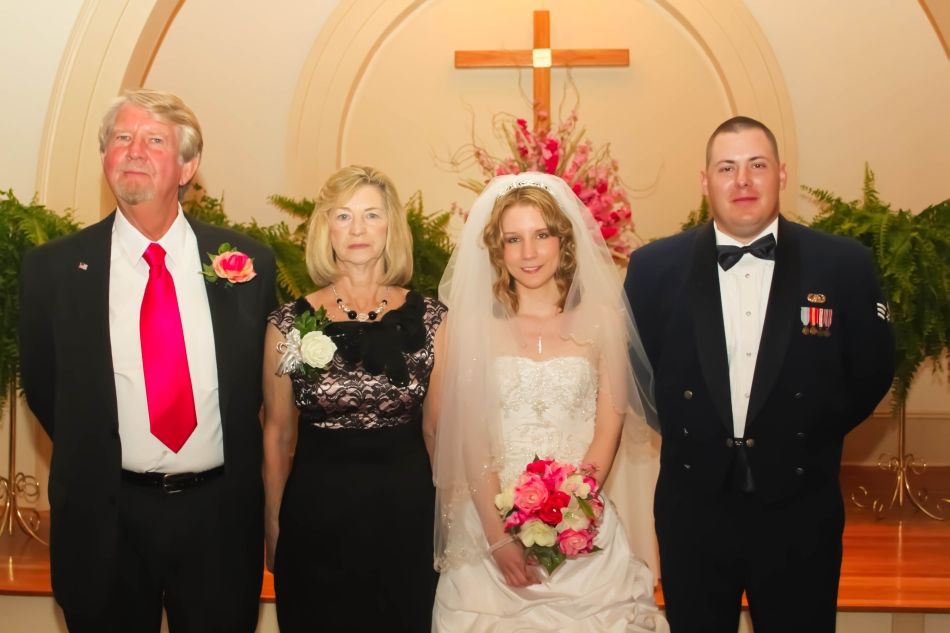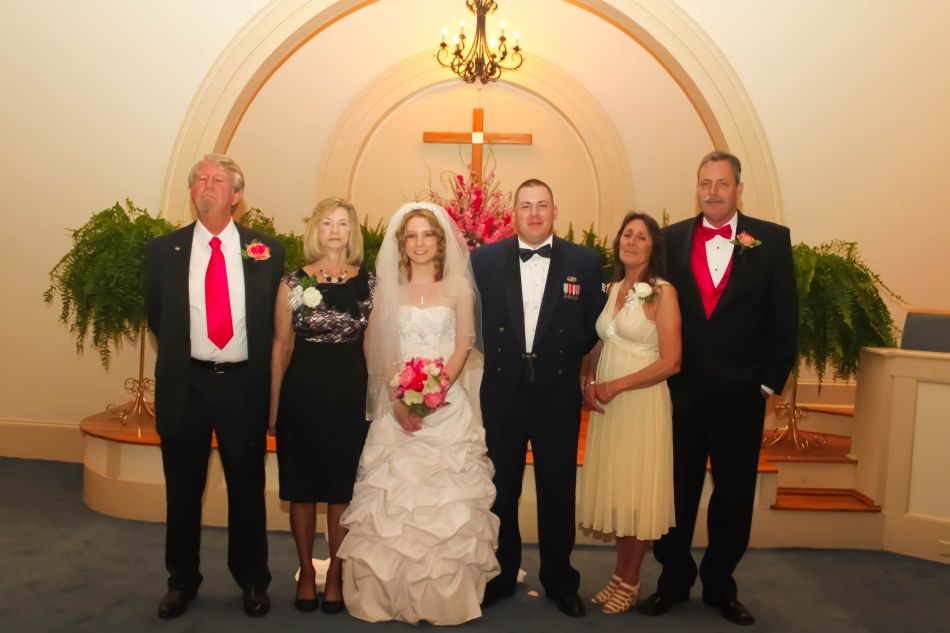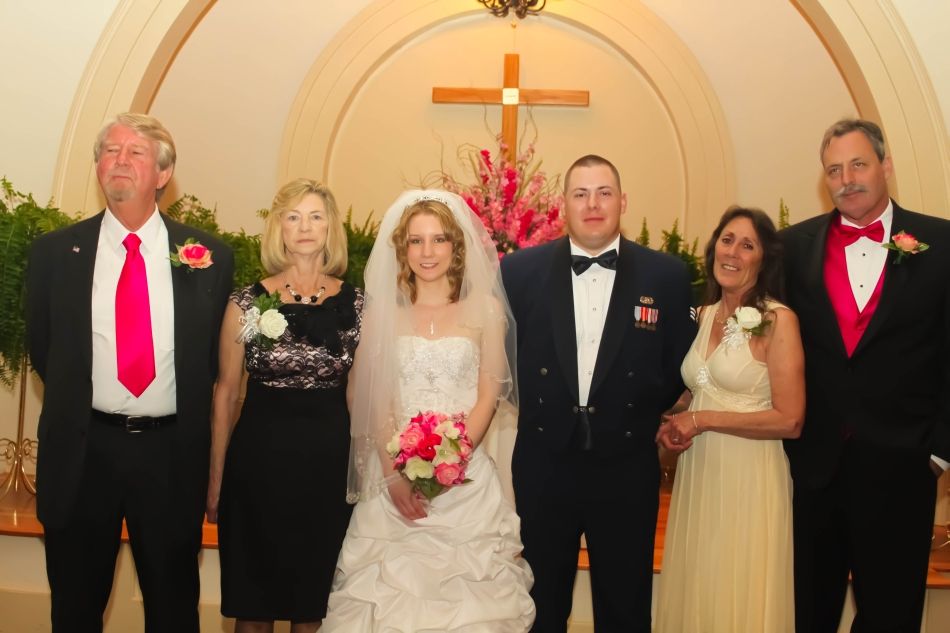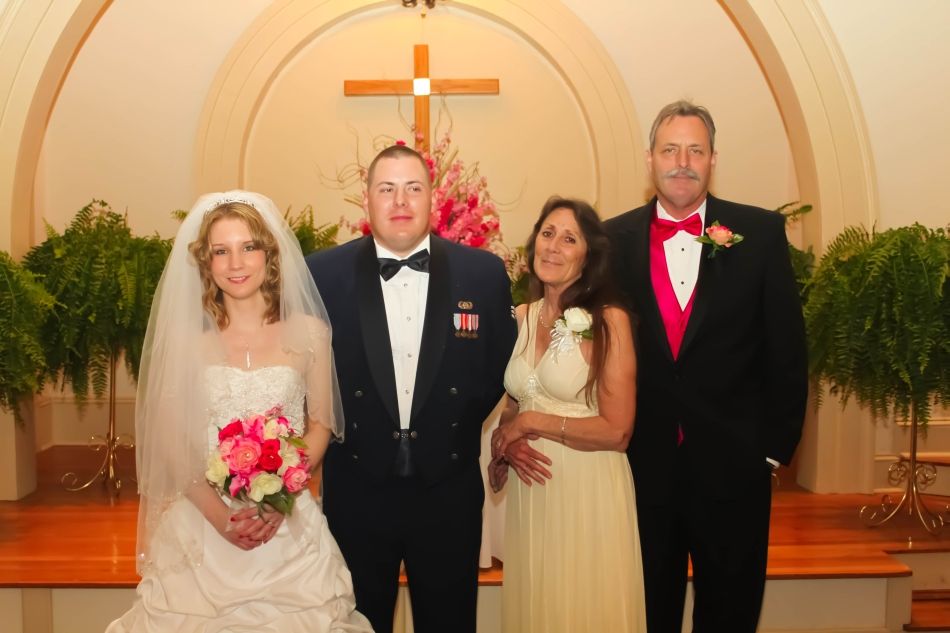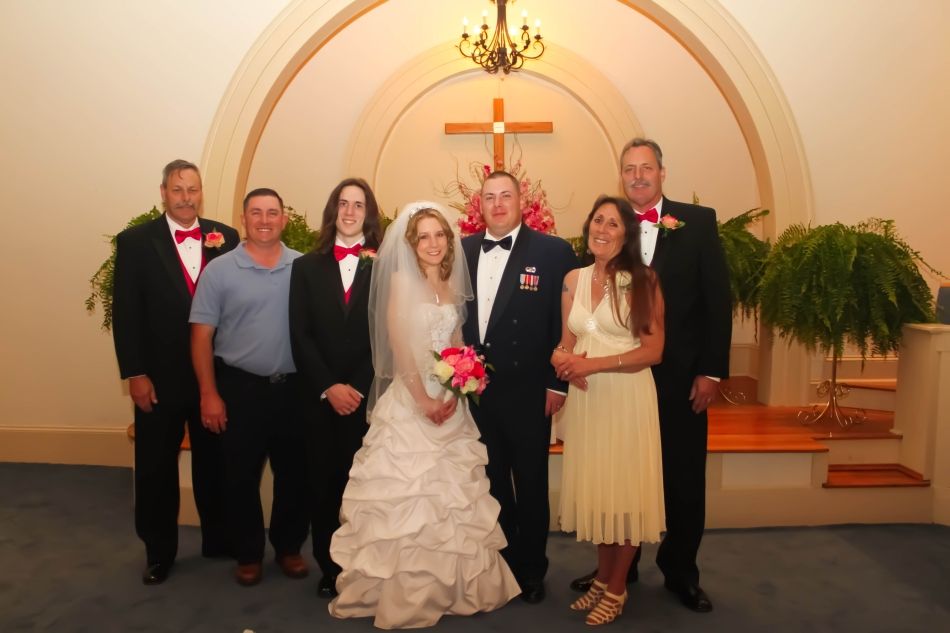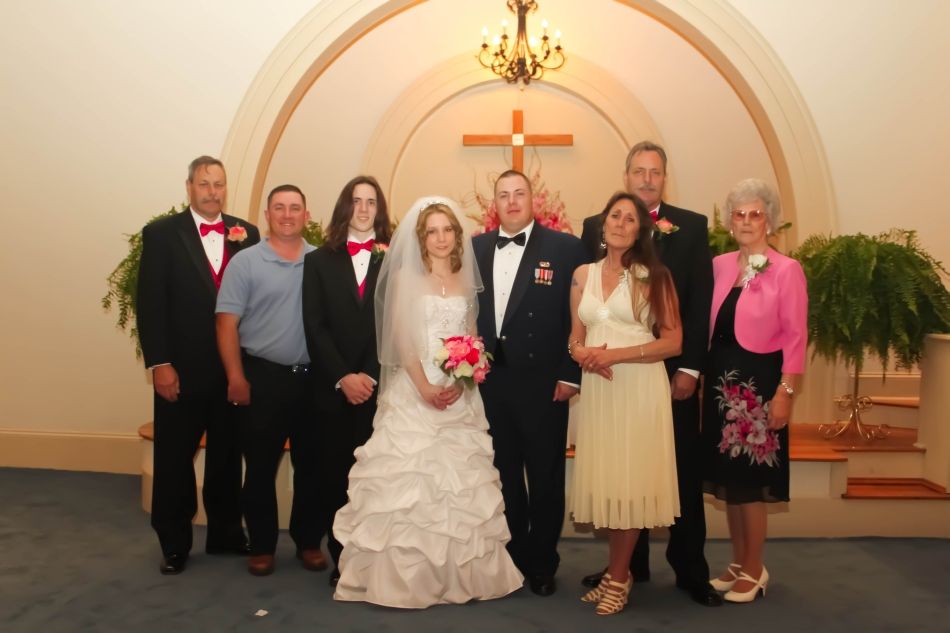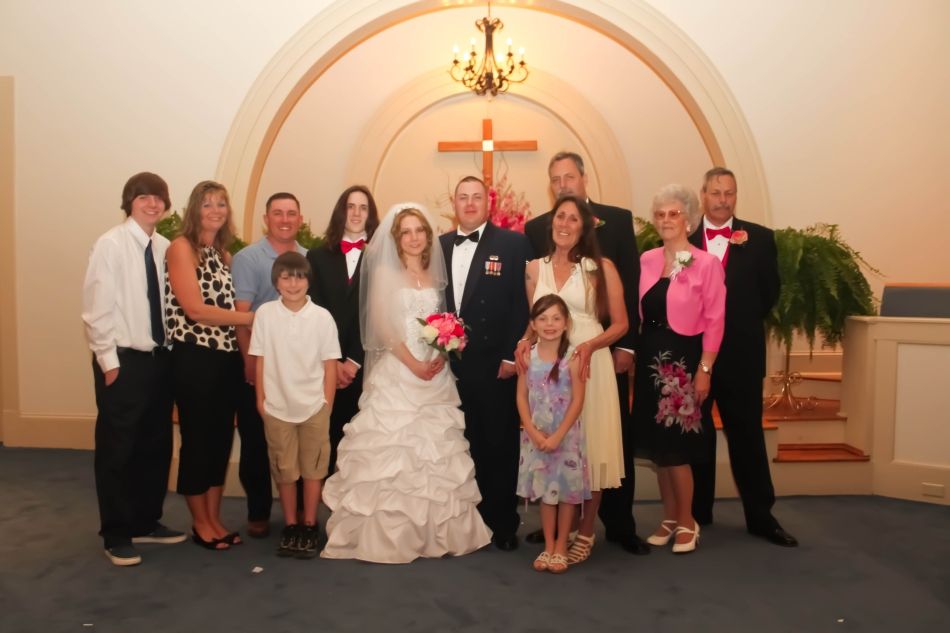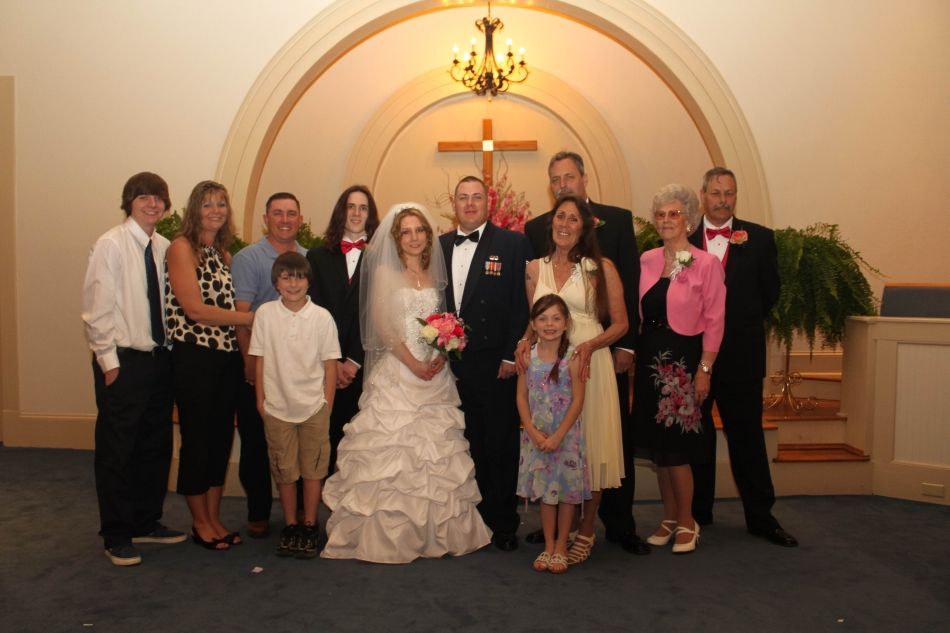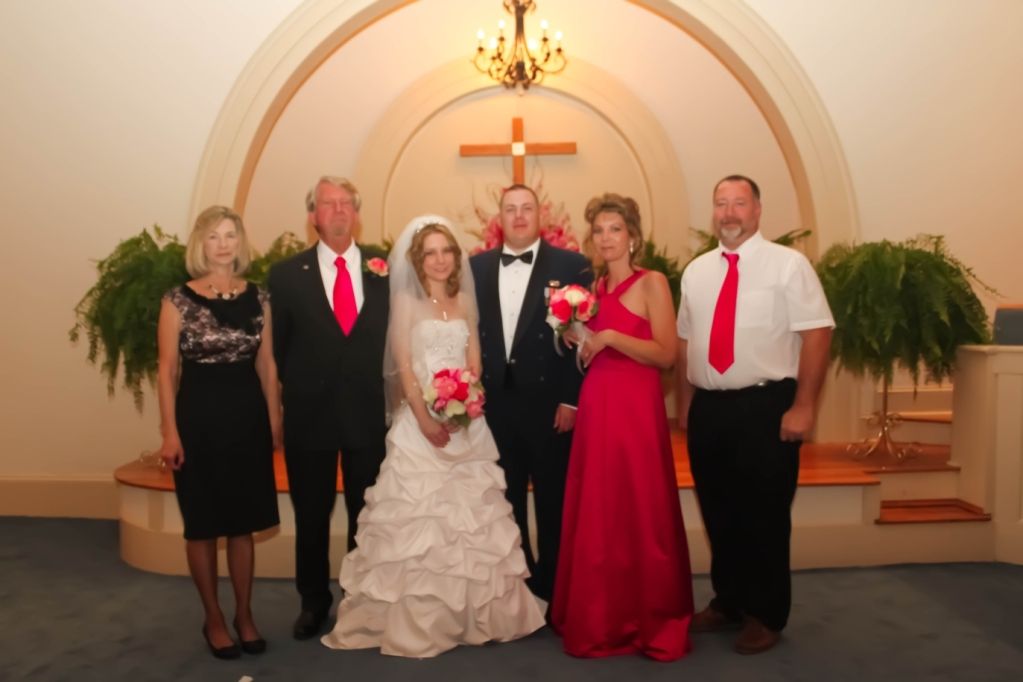 And since you haven't seen a picture with her in it yet, the woman standing beside my brother is Wendy, his wife. Also, the man standing beside my sister is Sammy, her husband: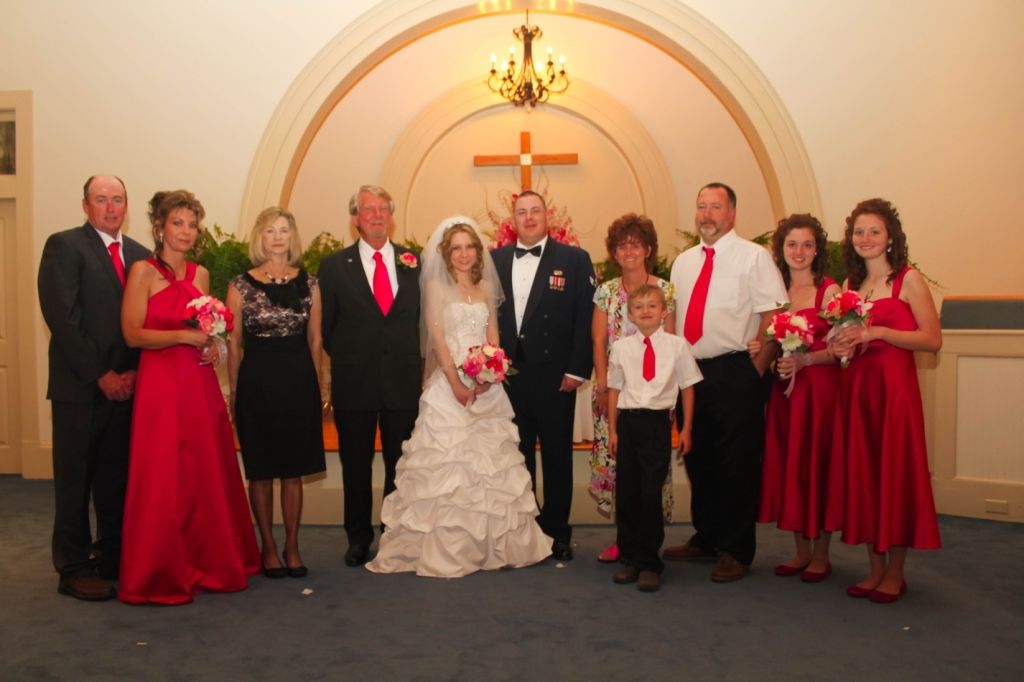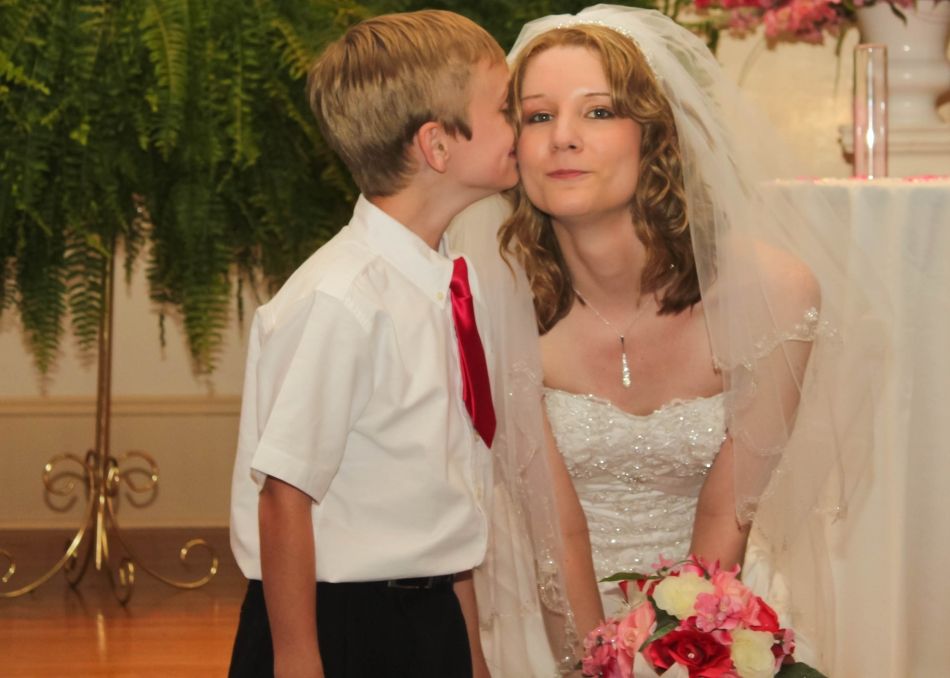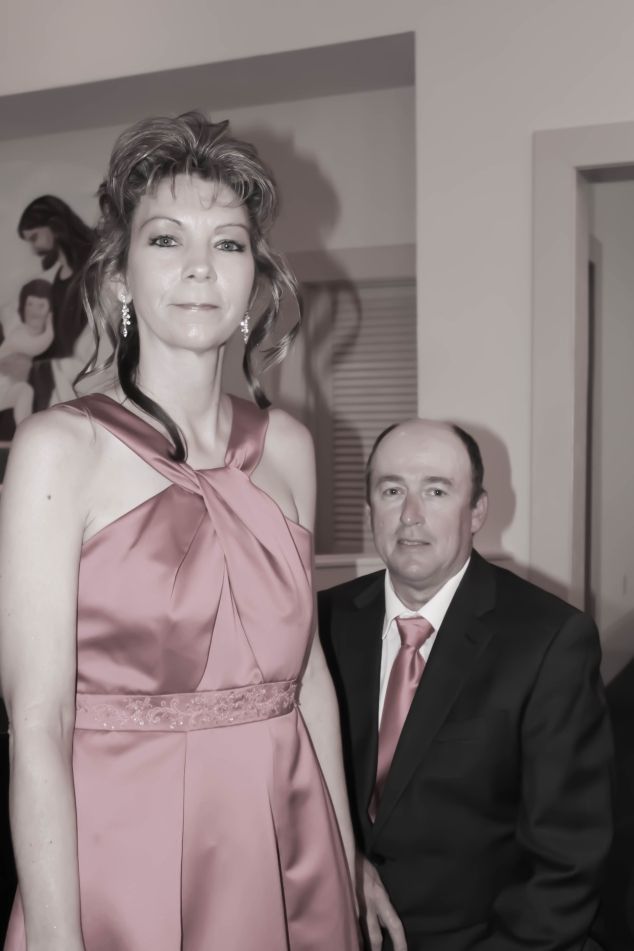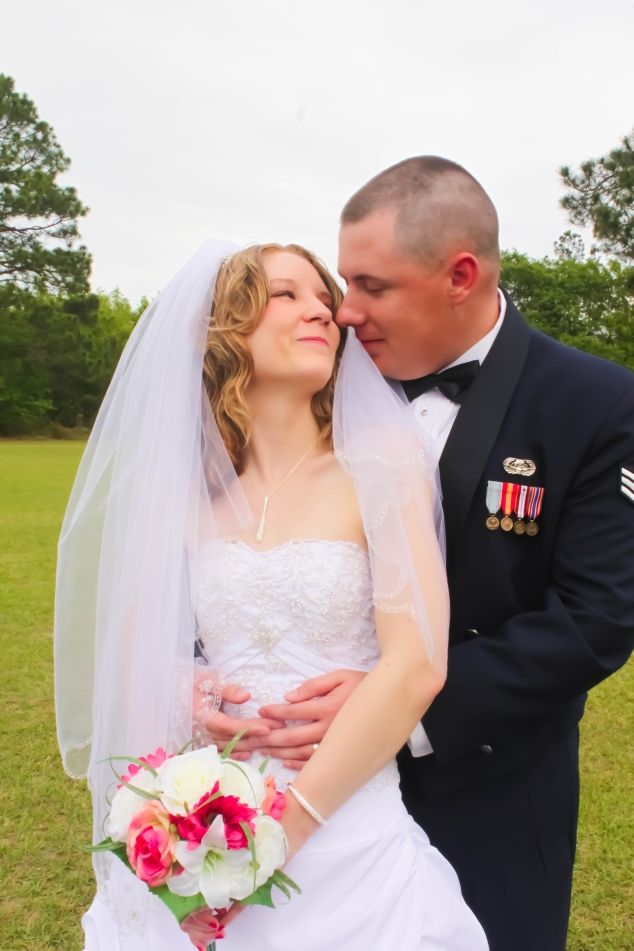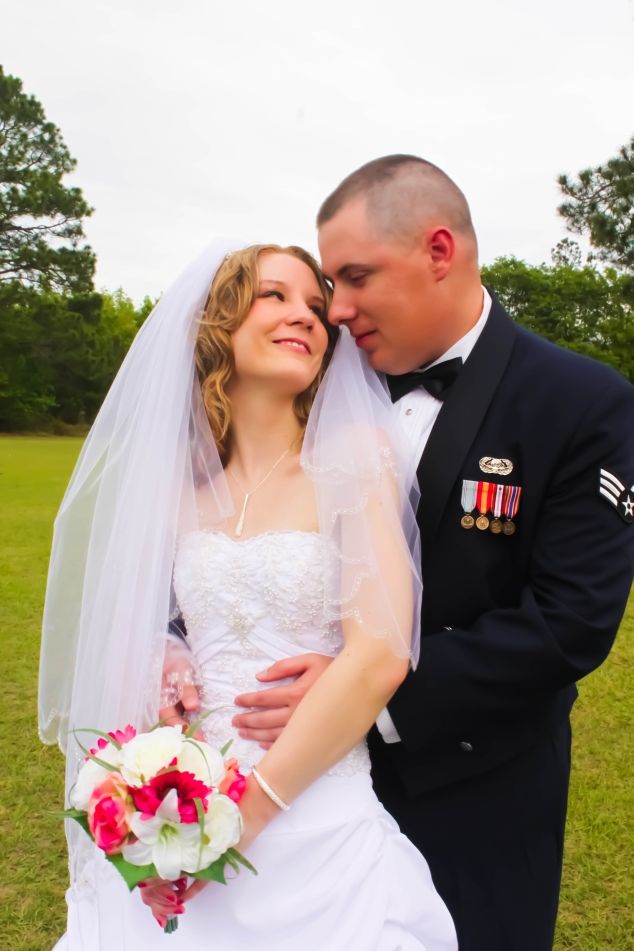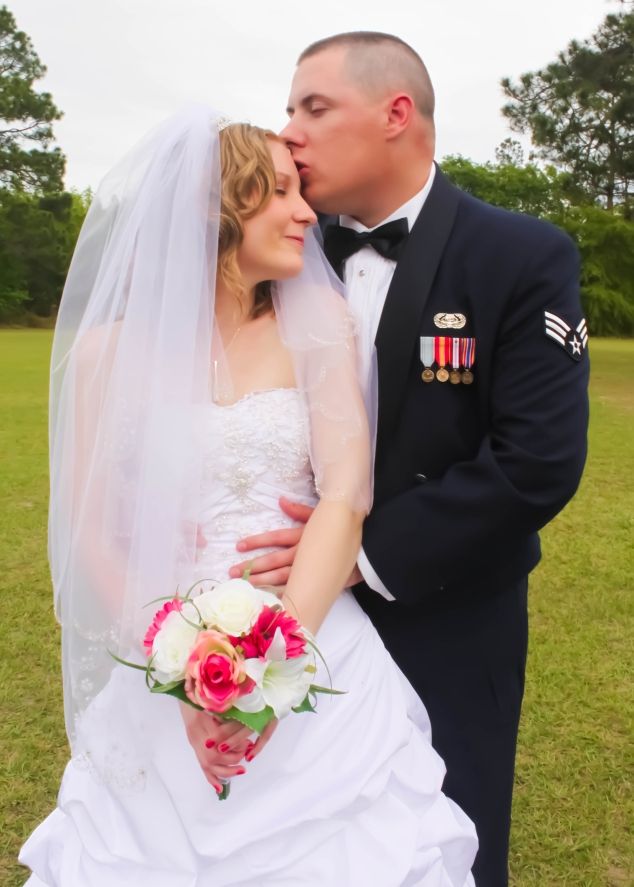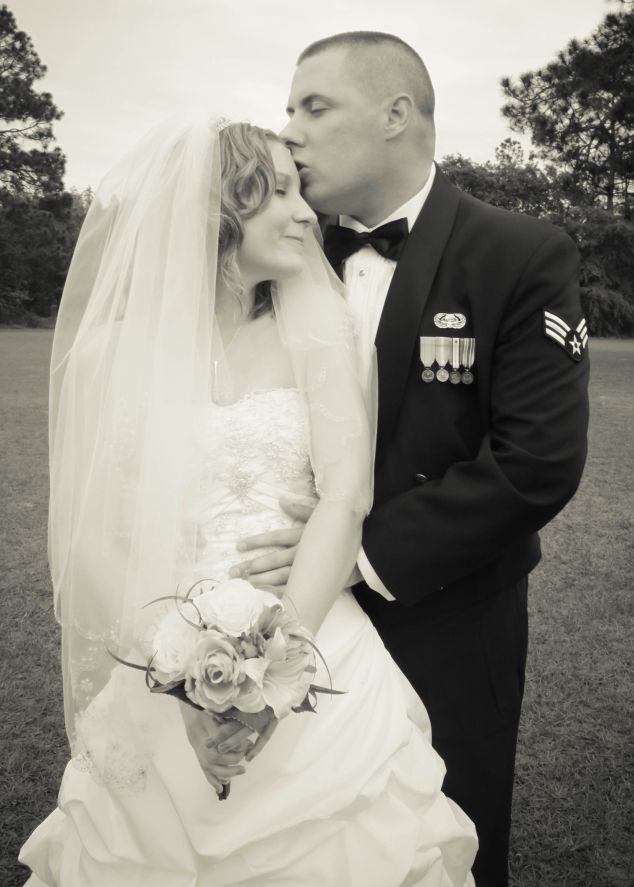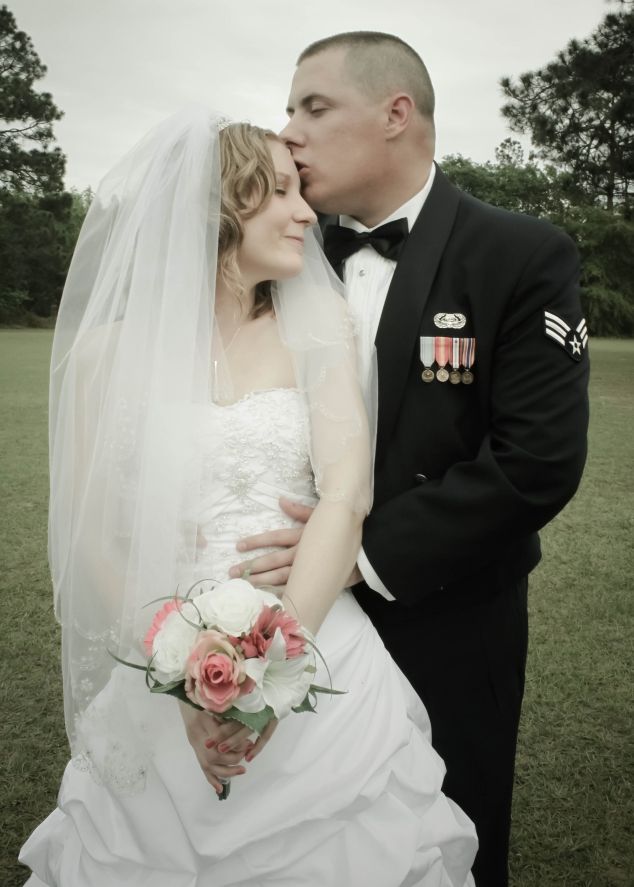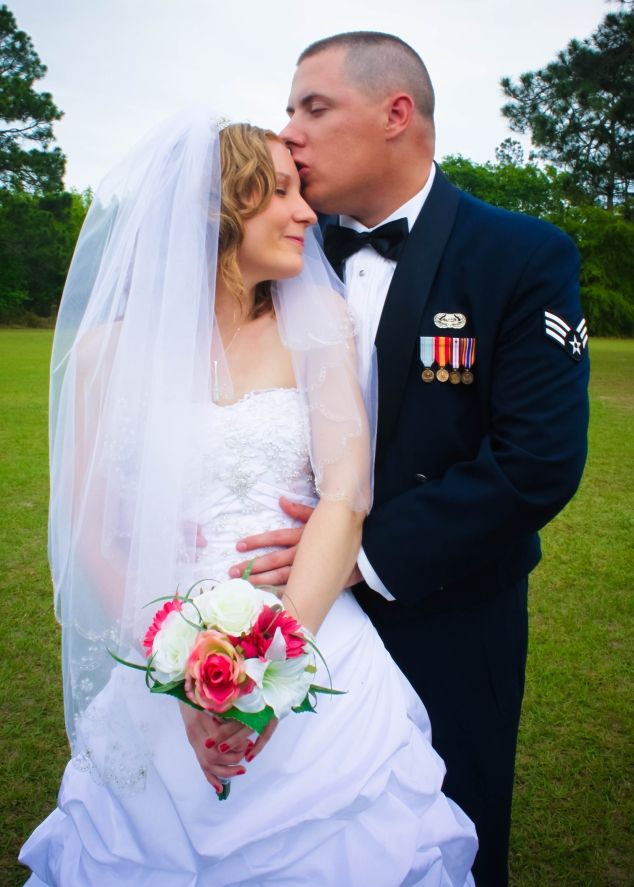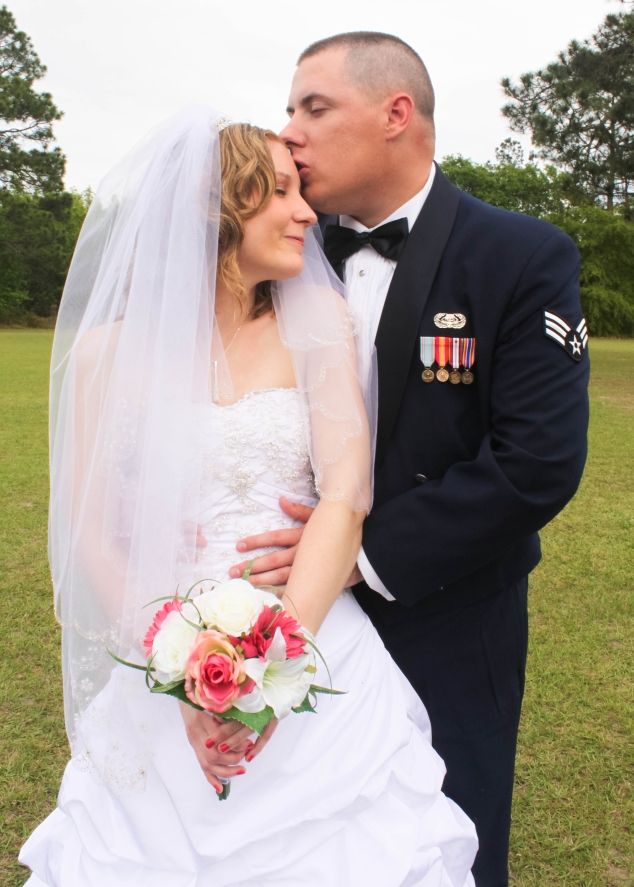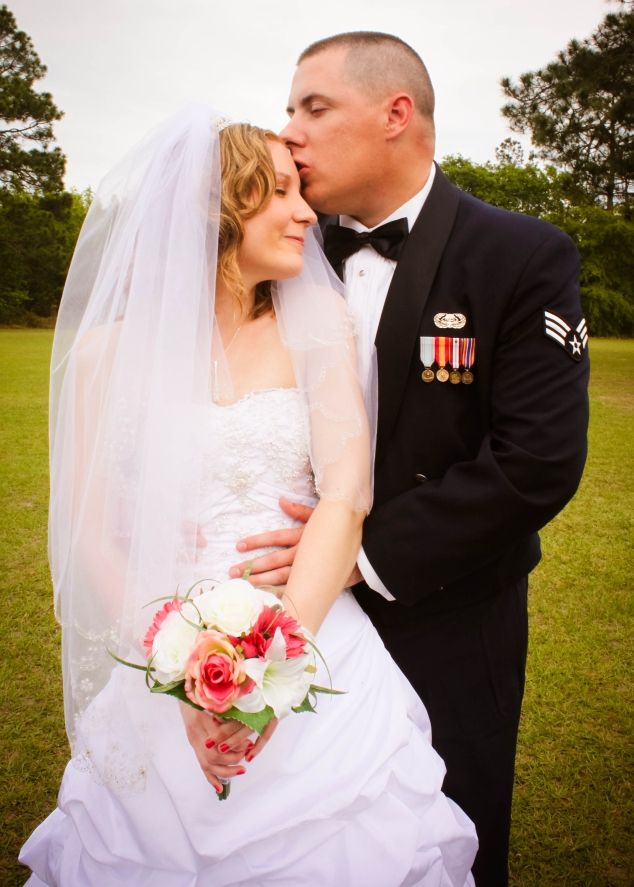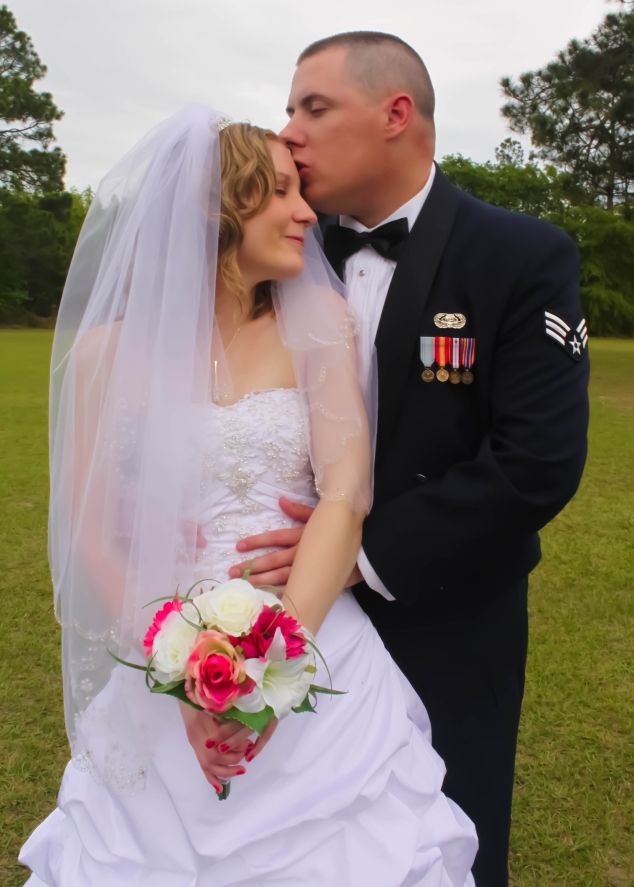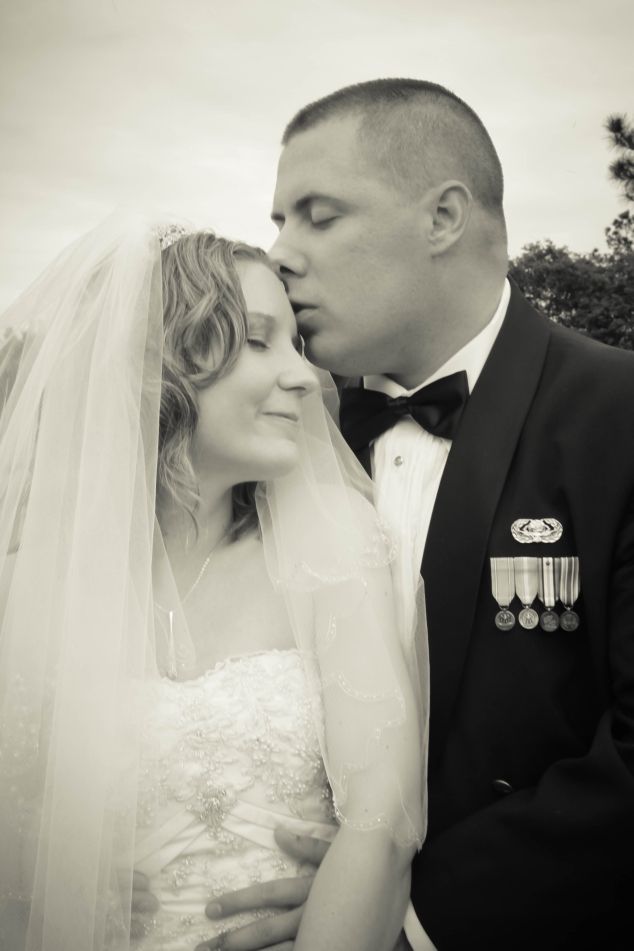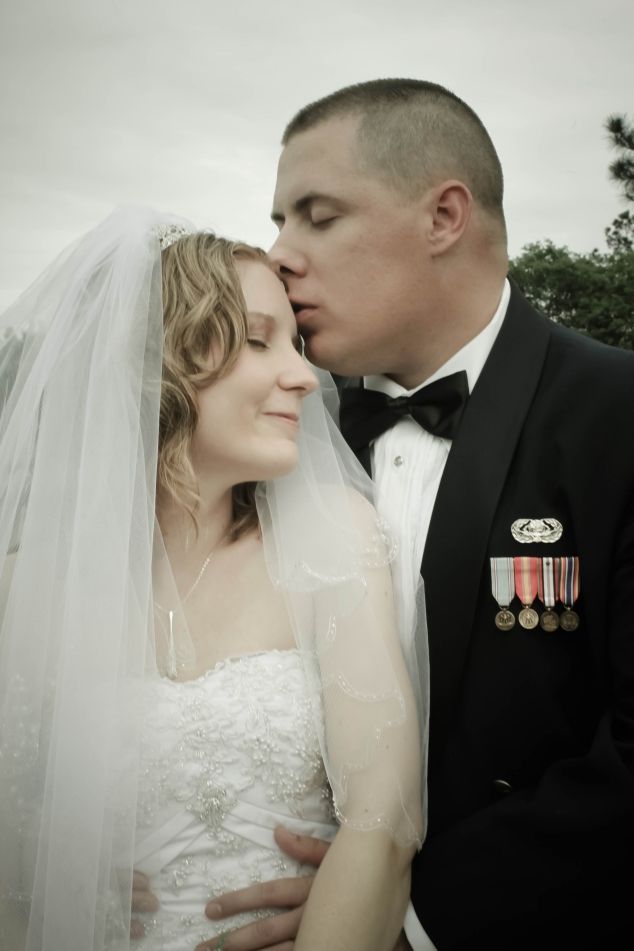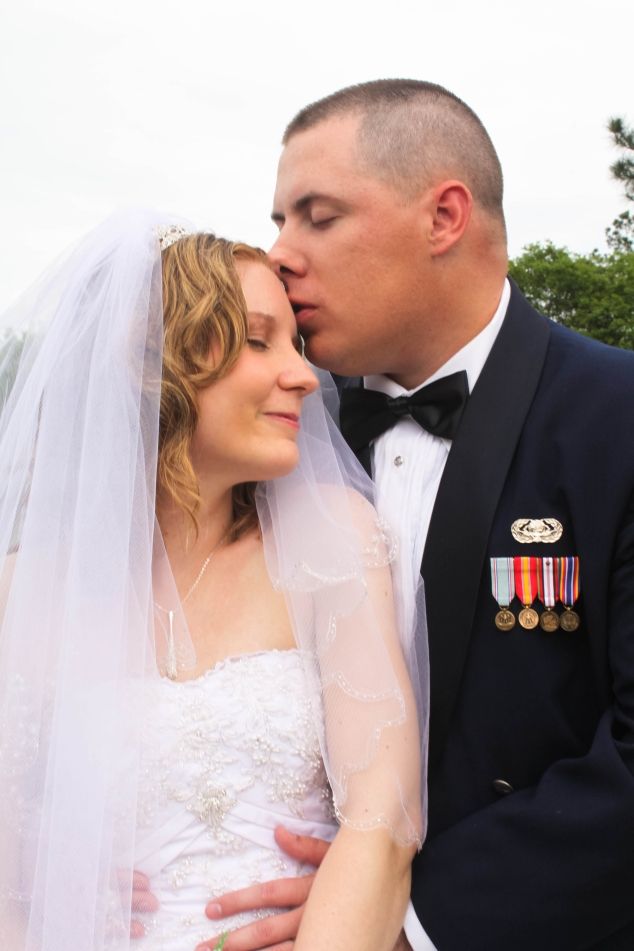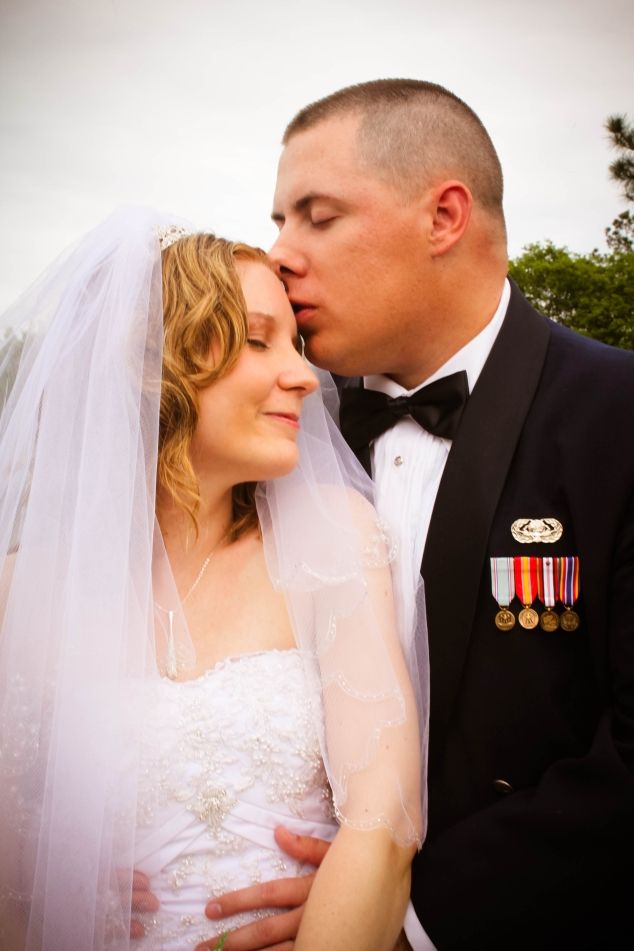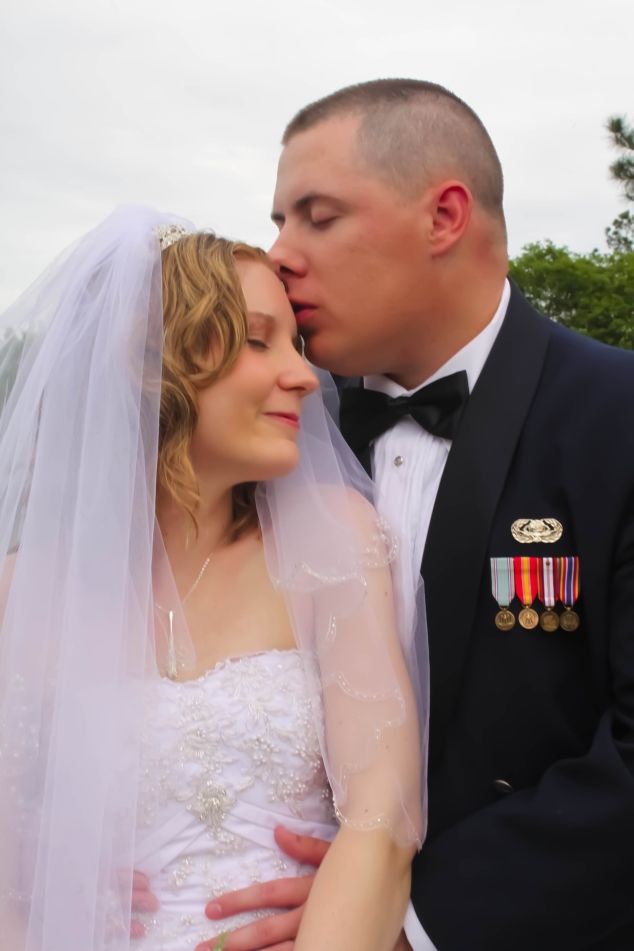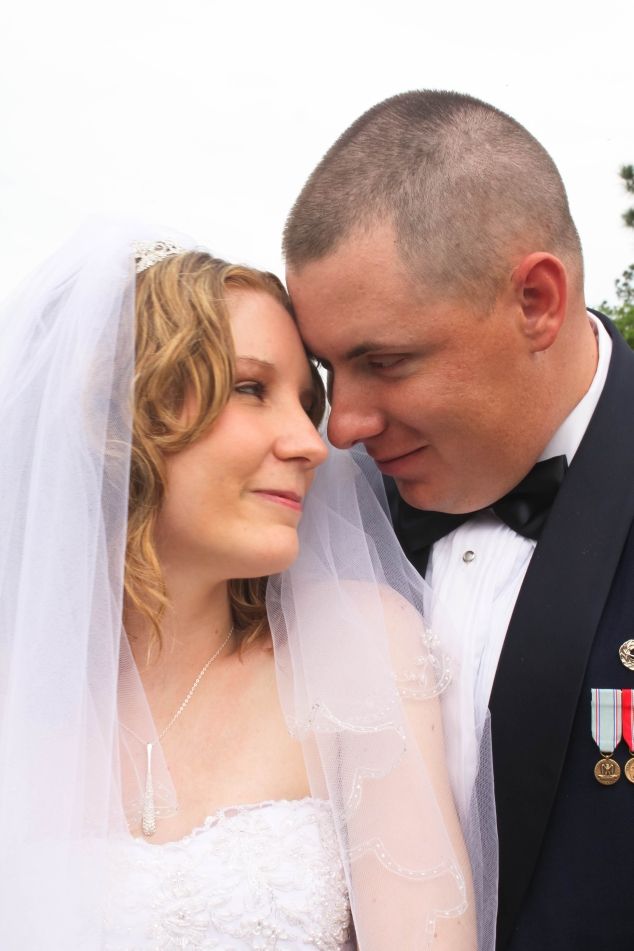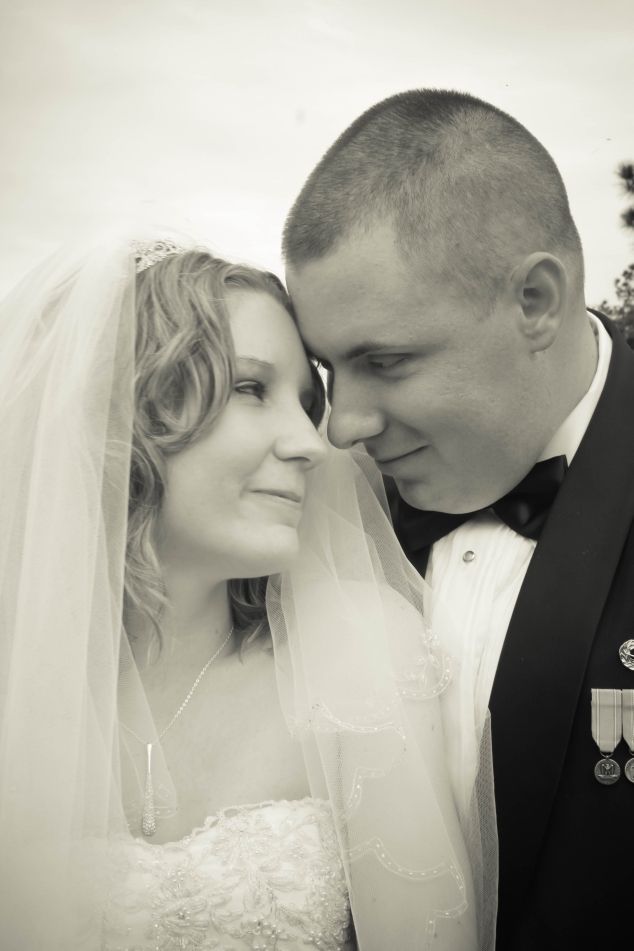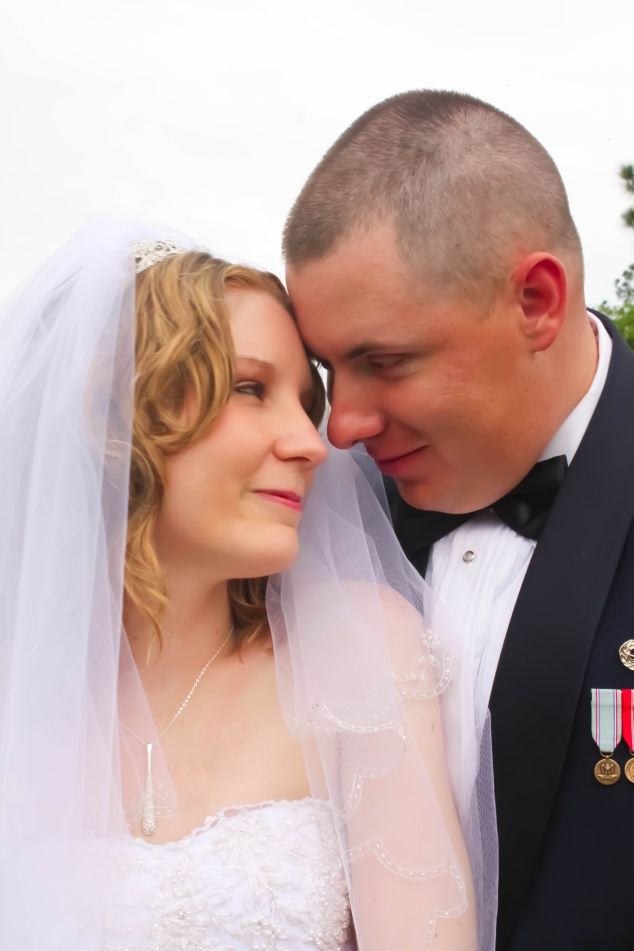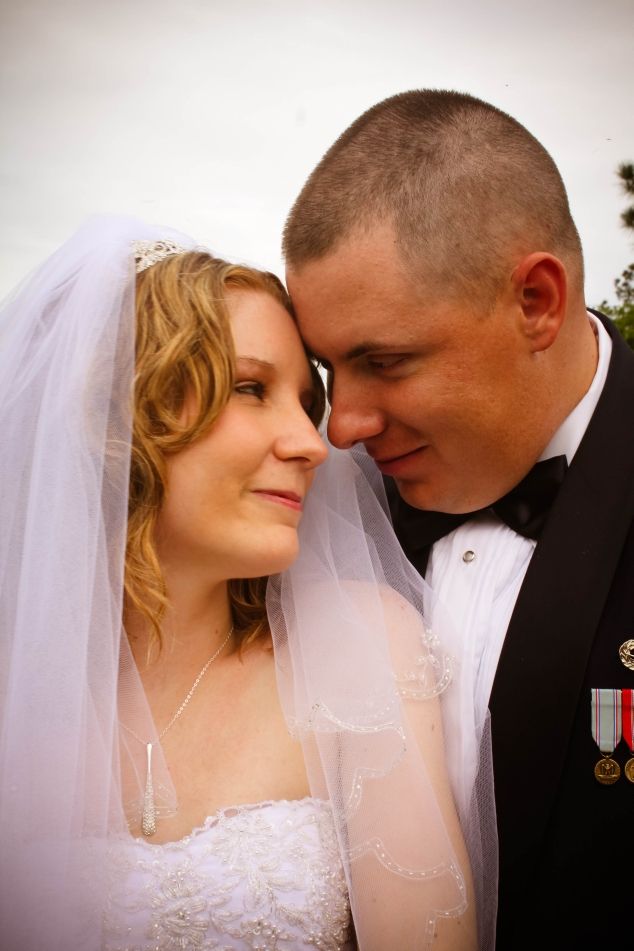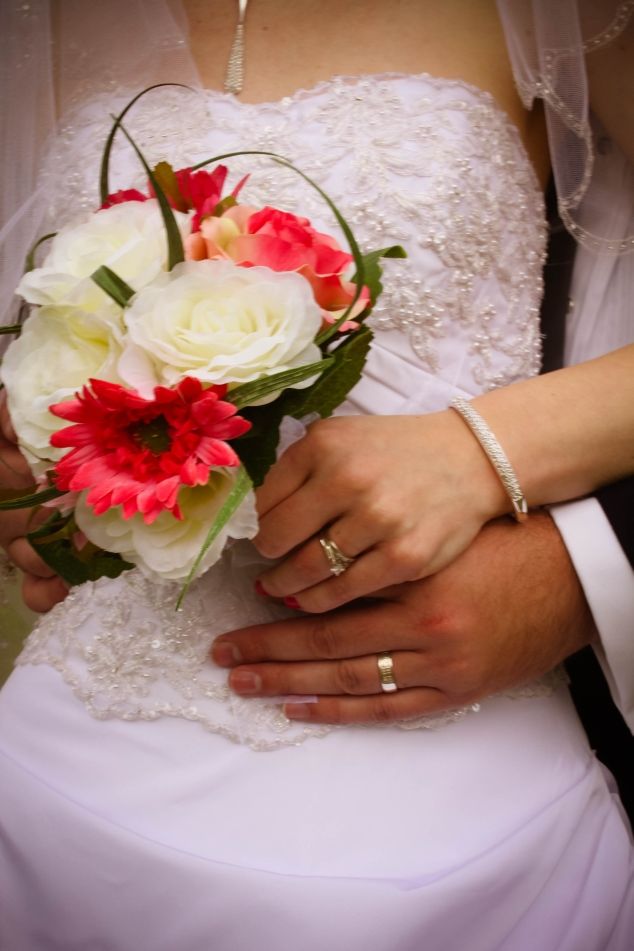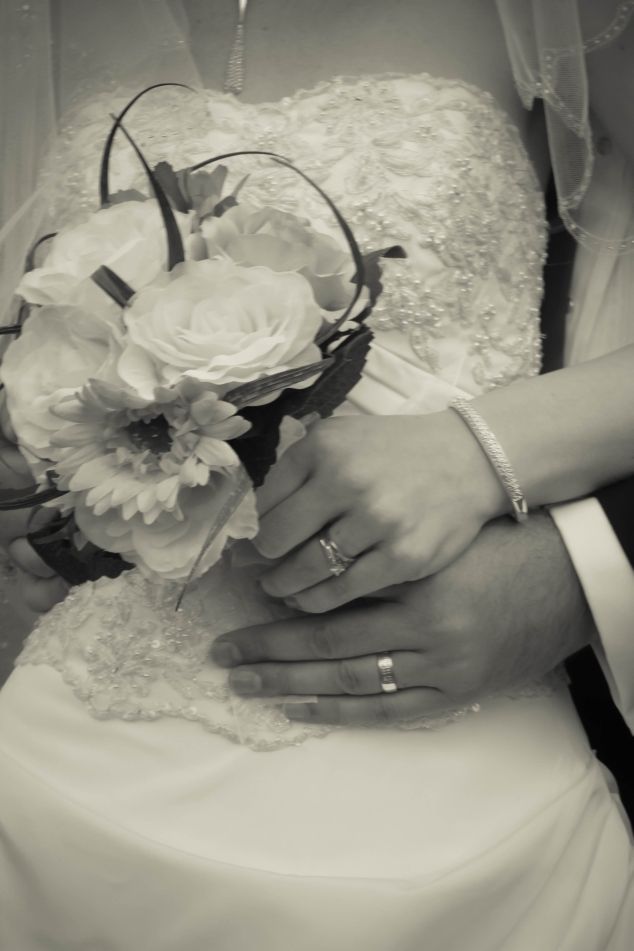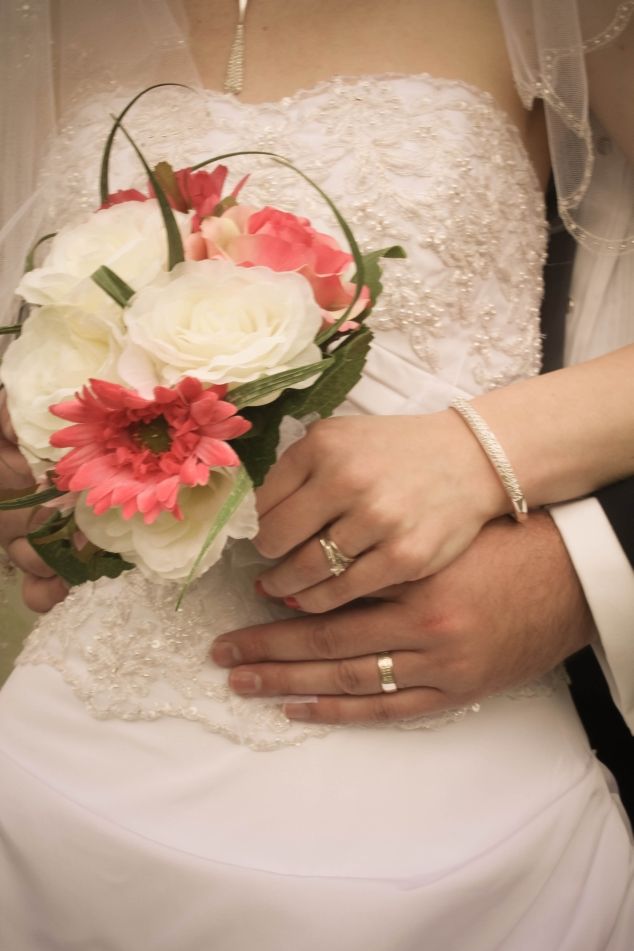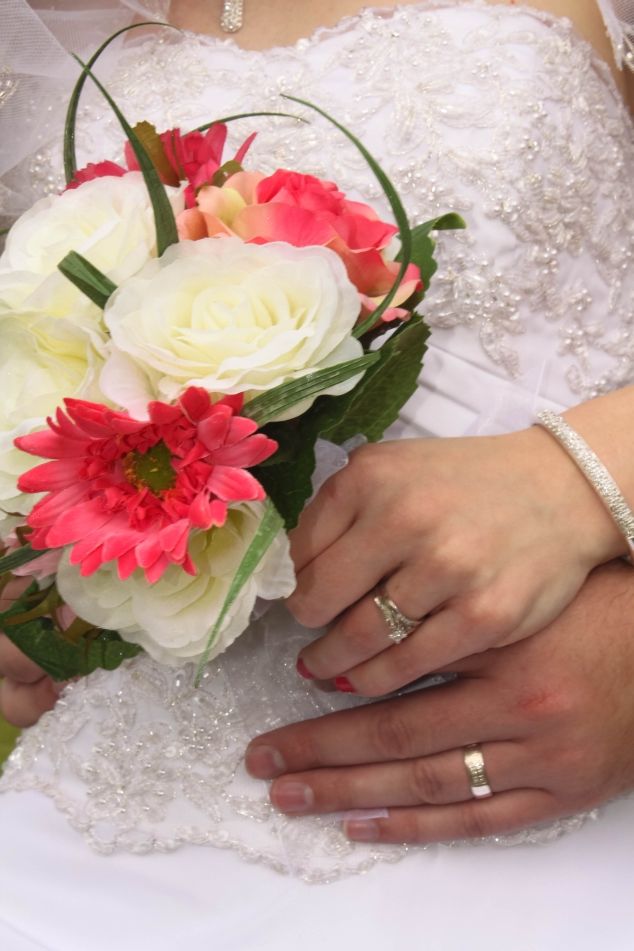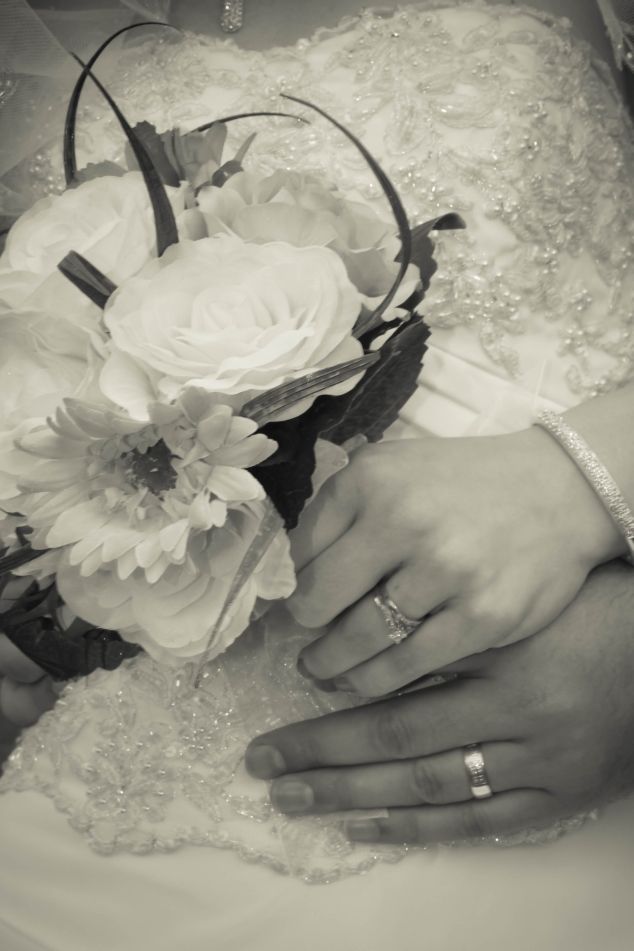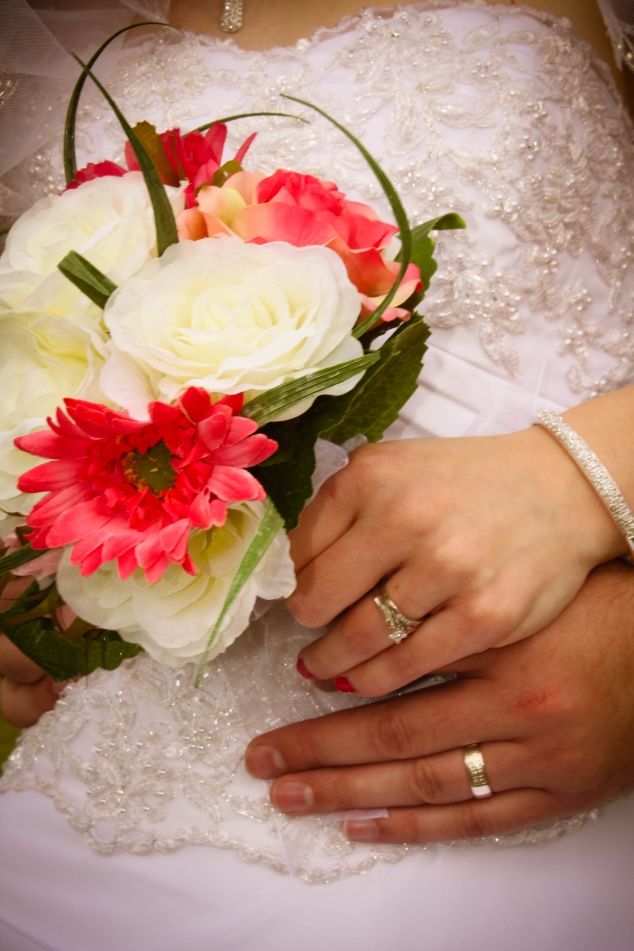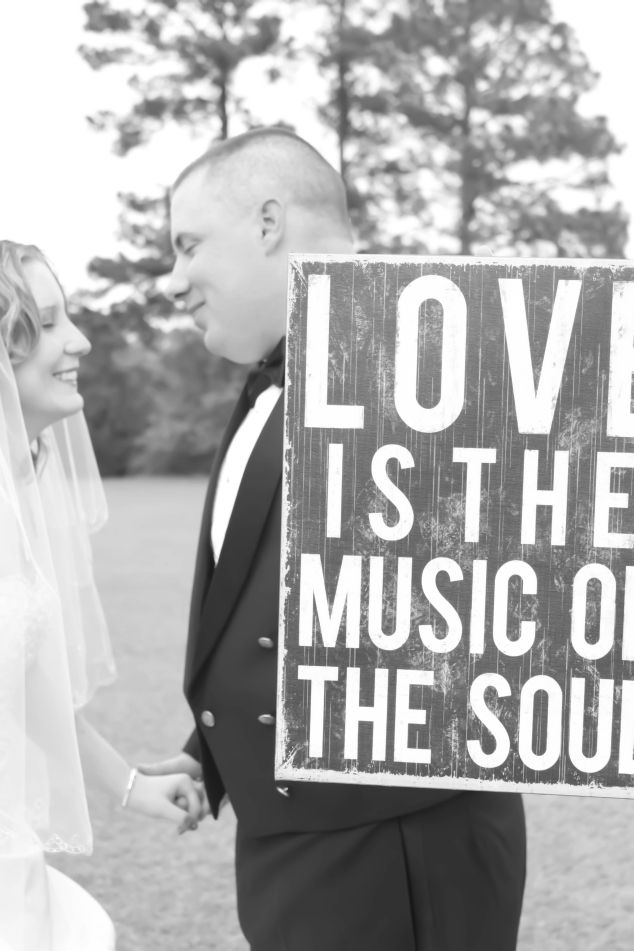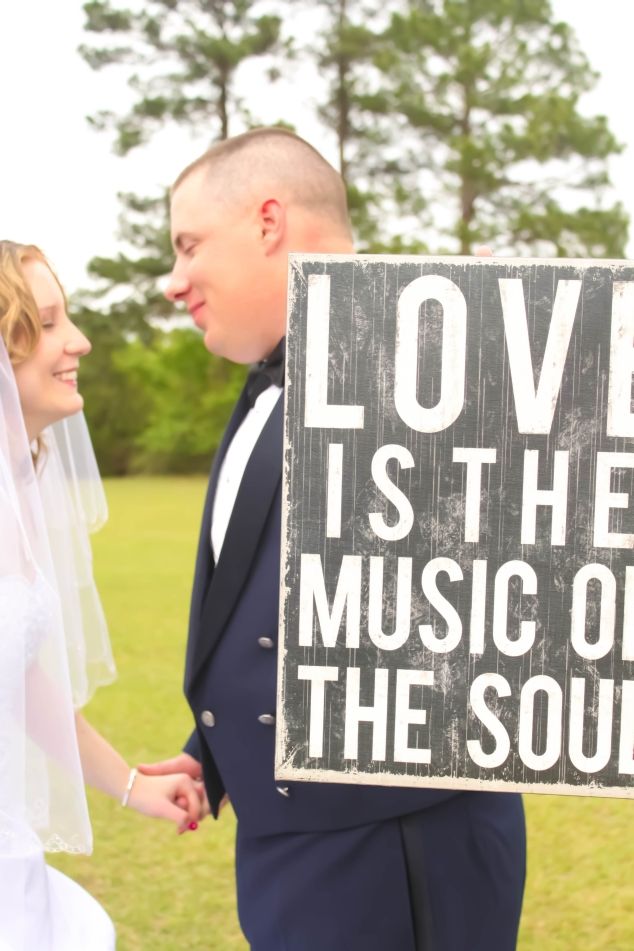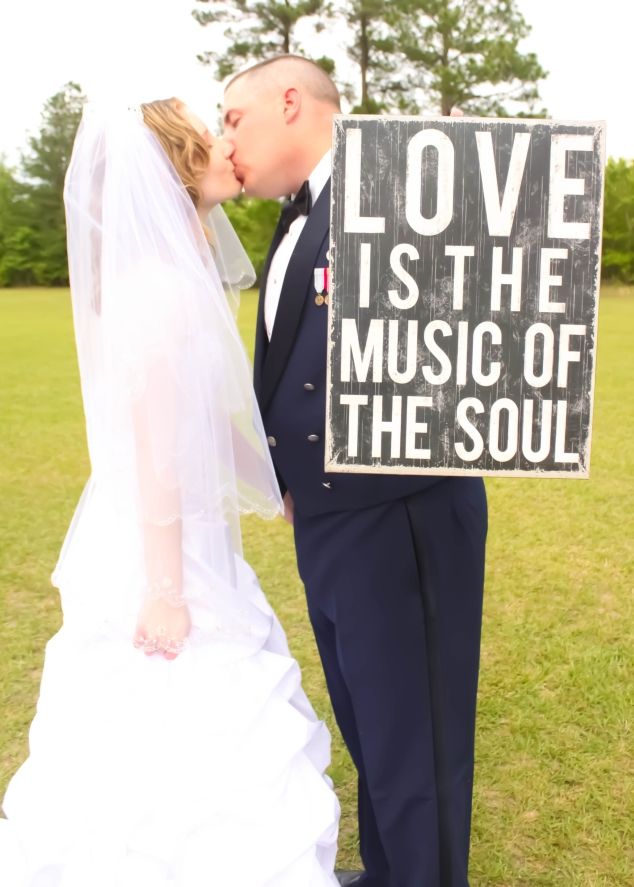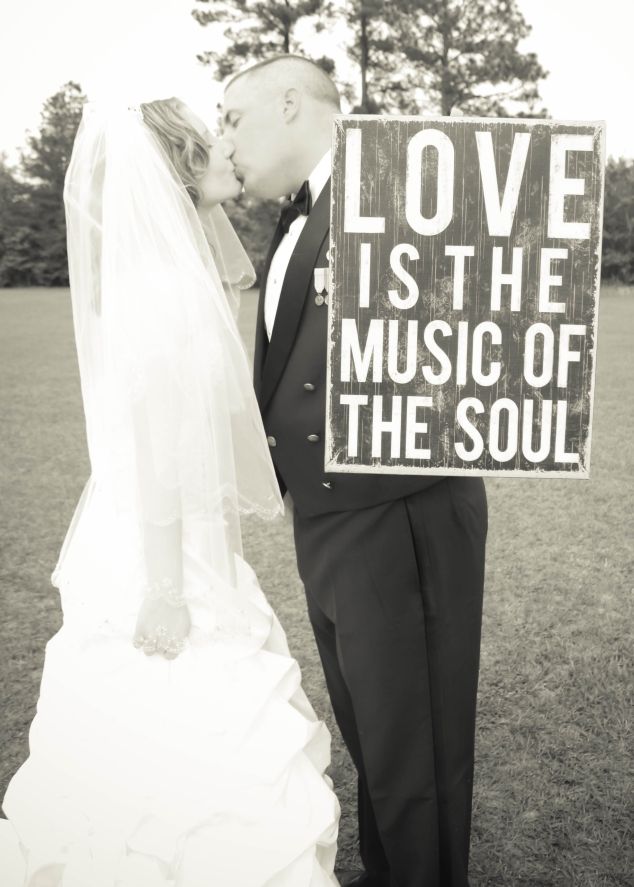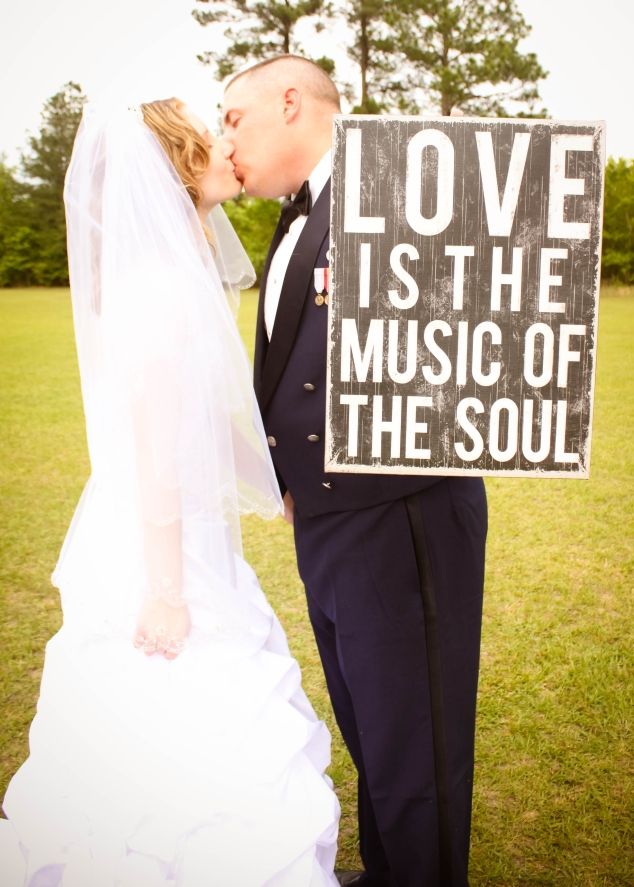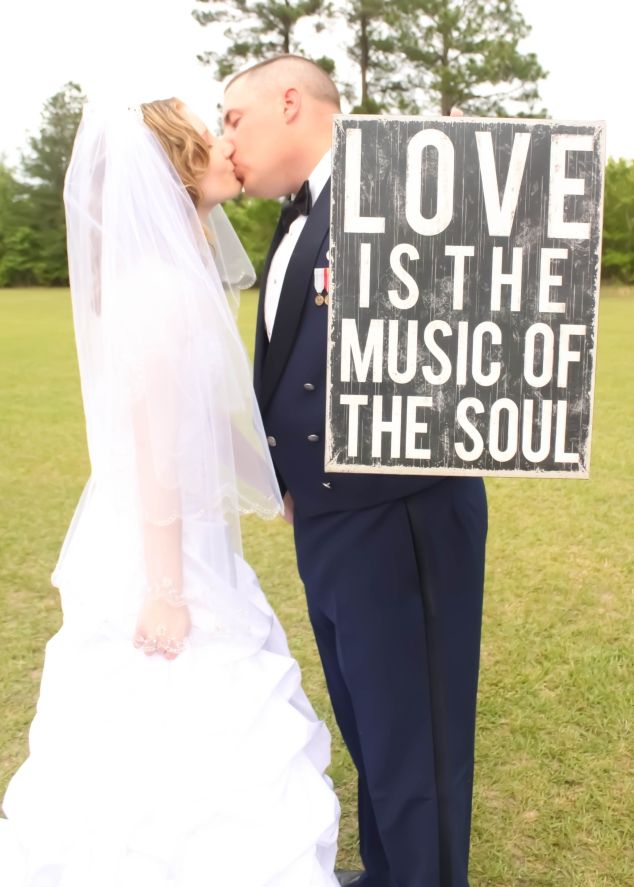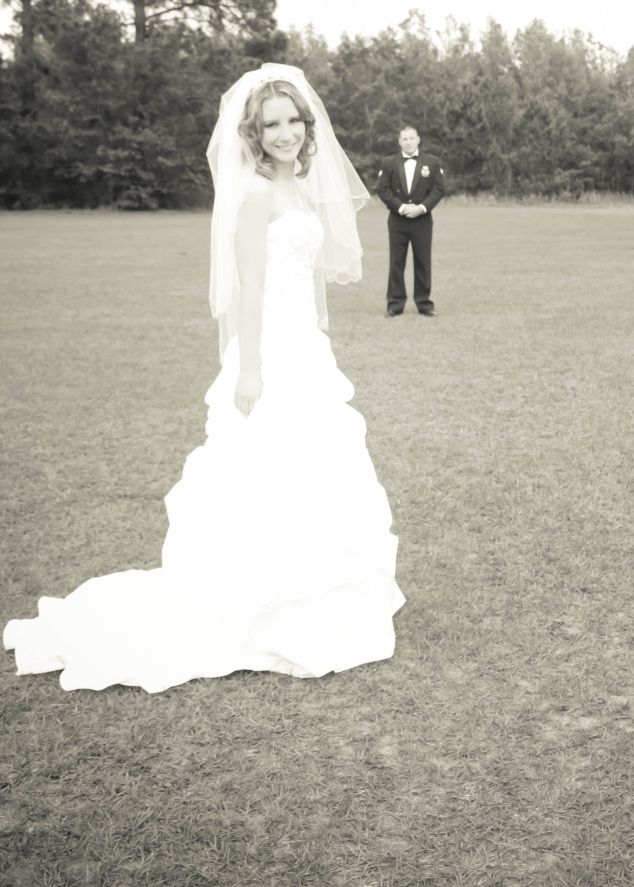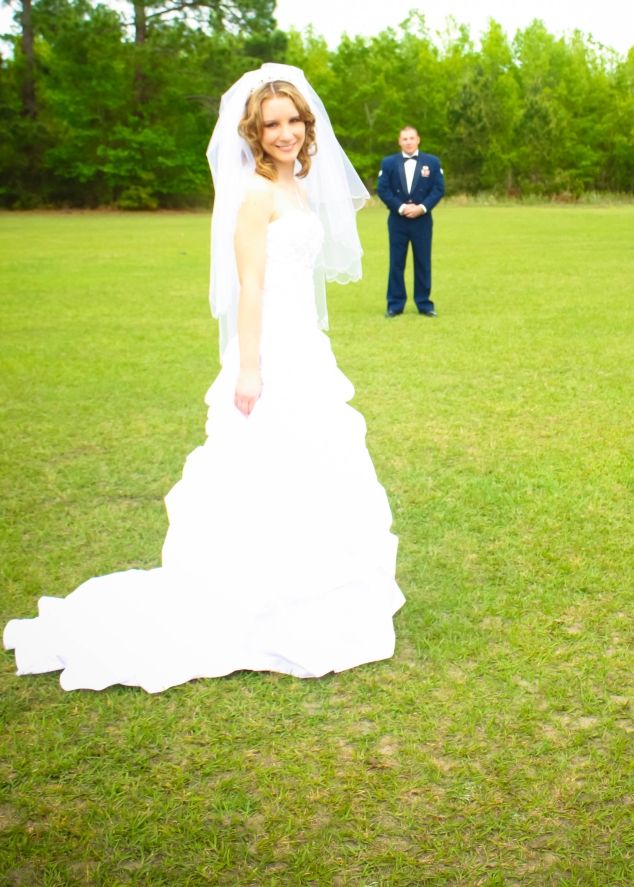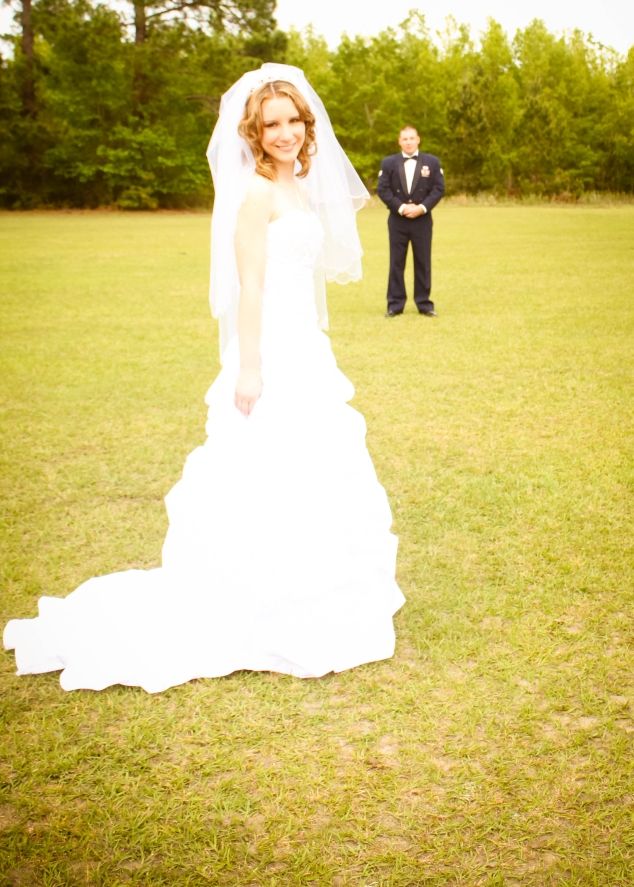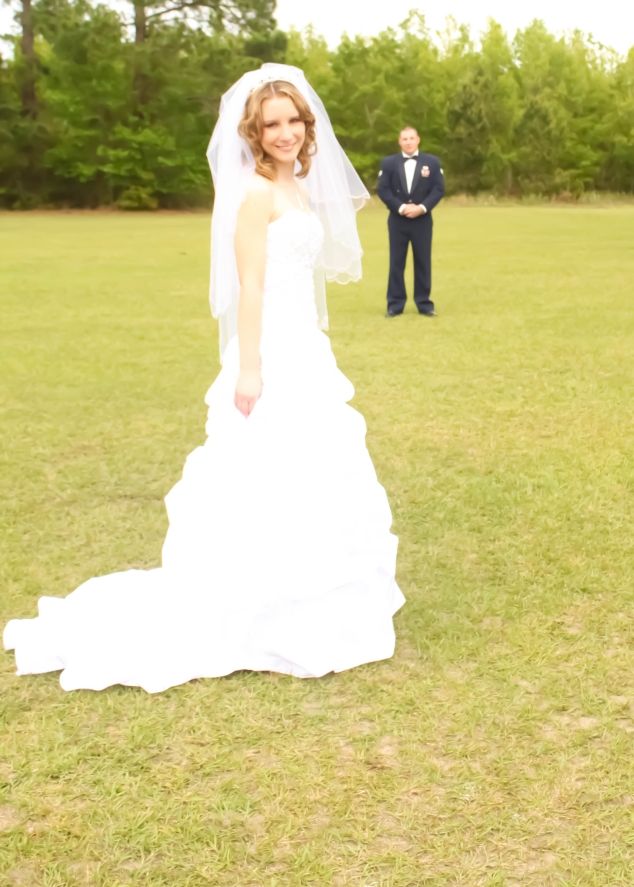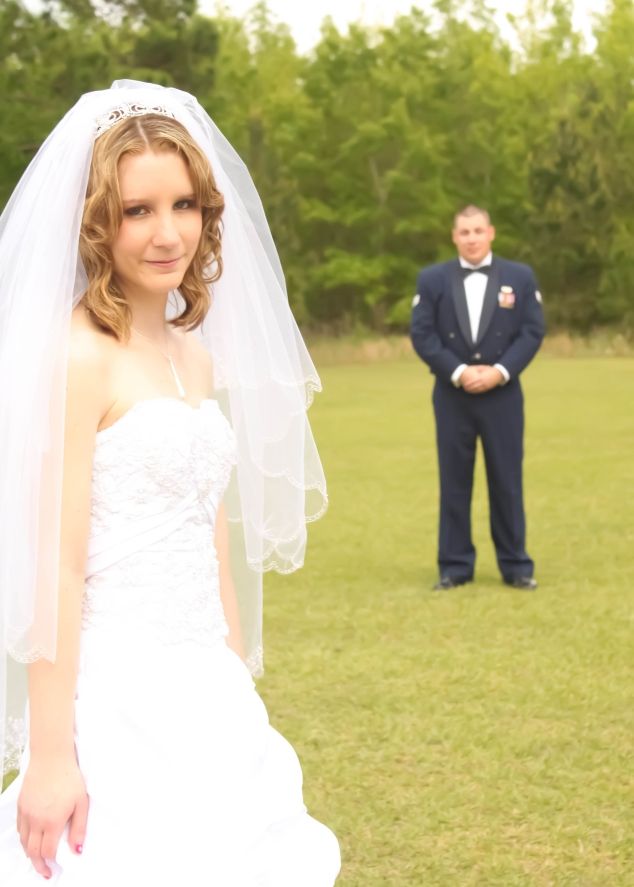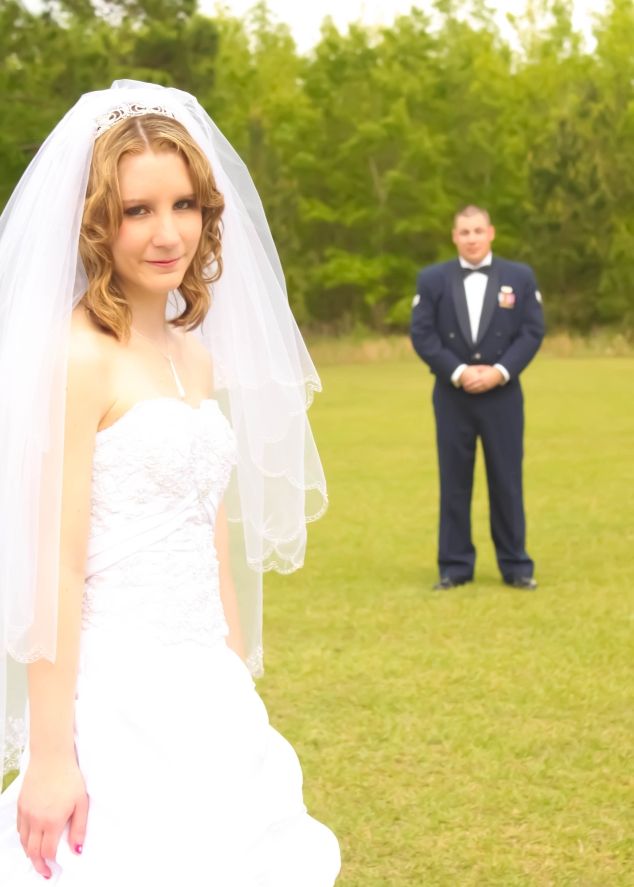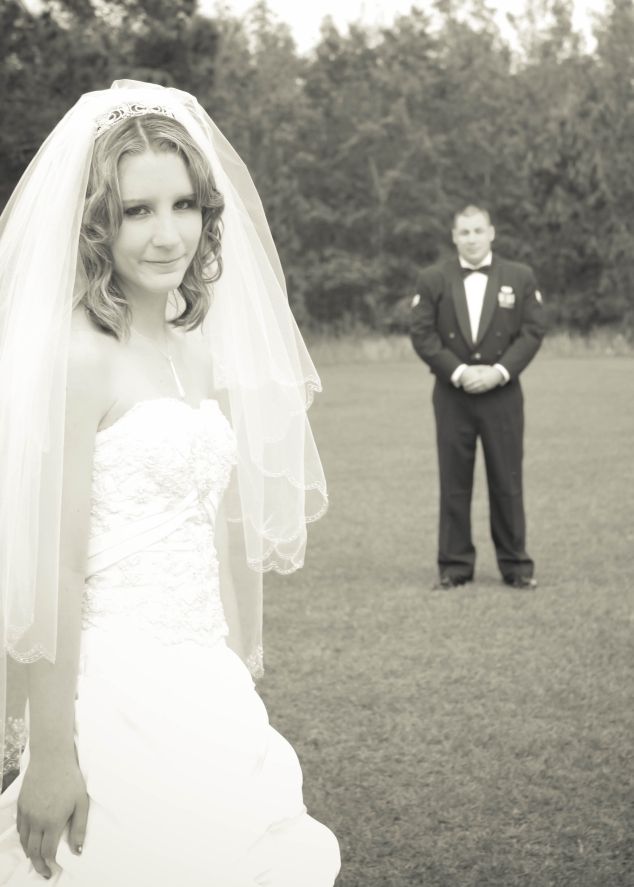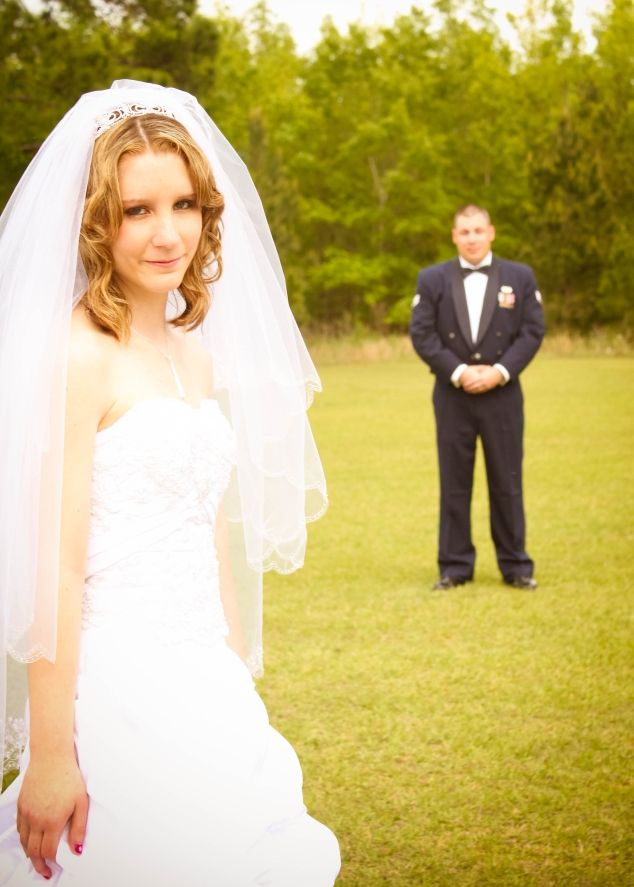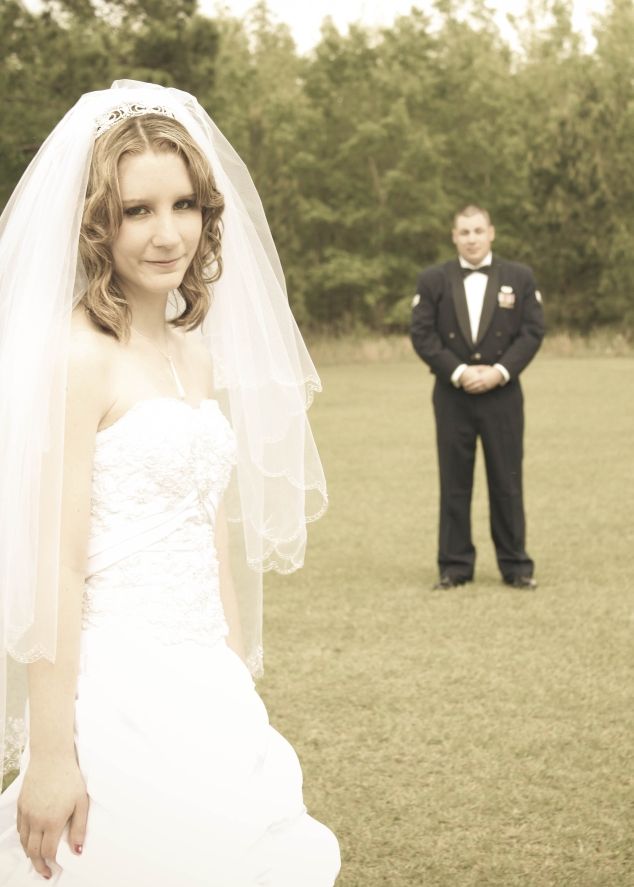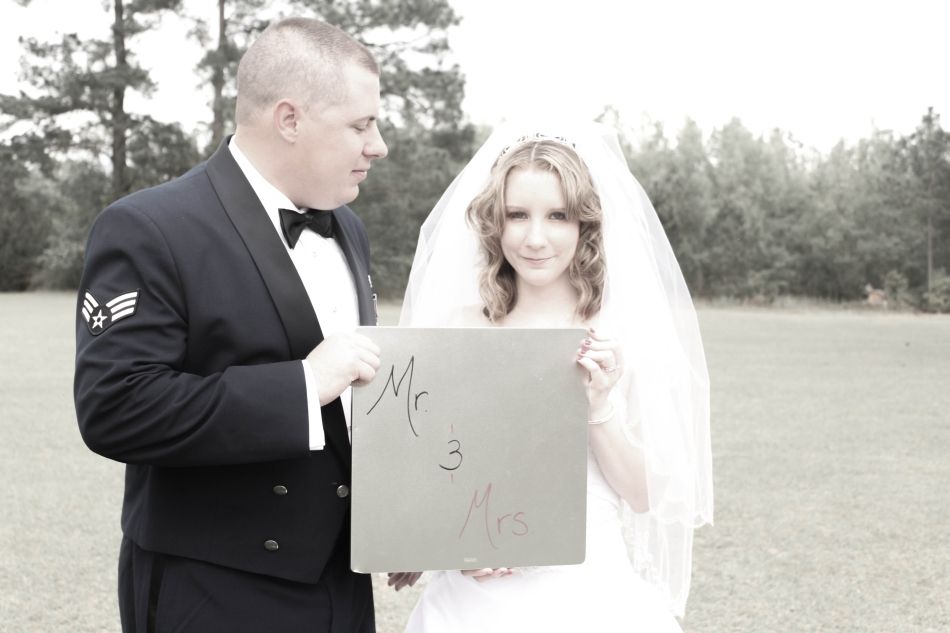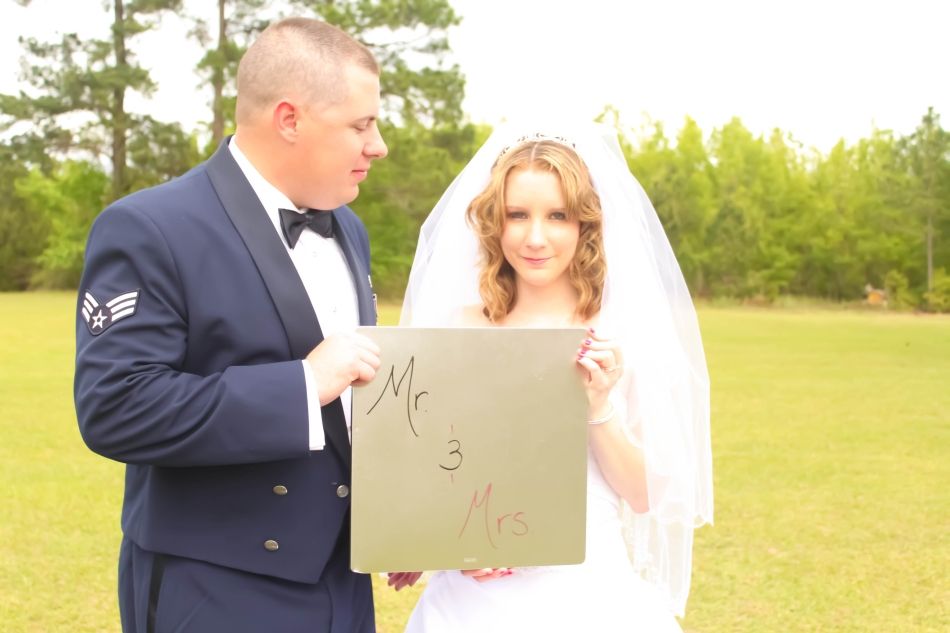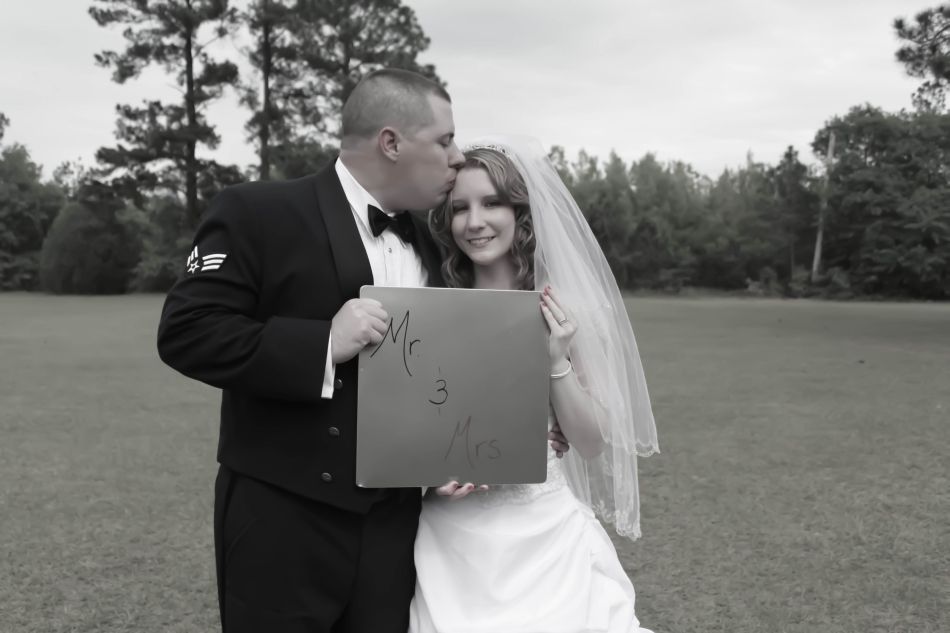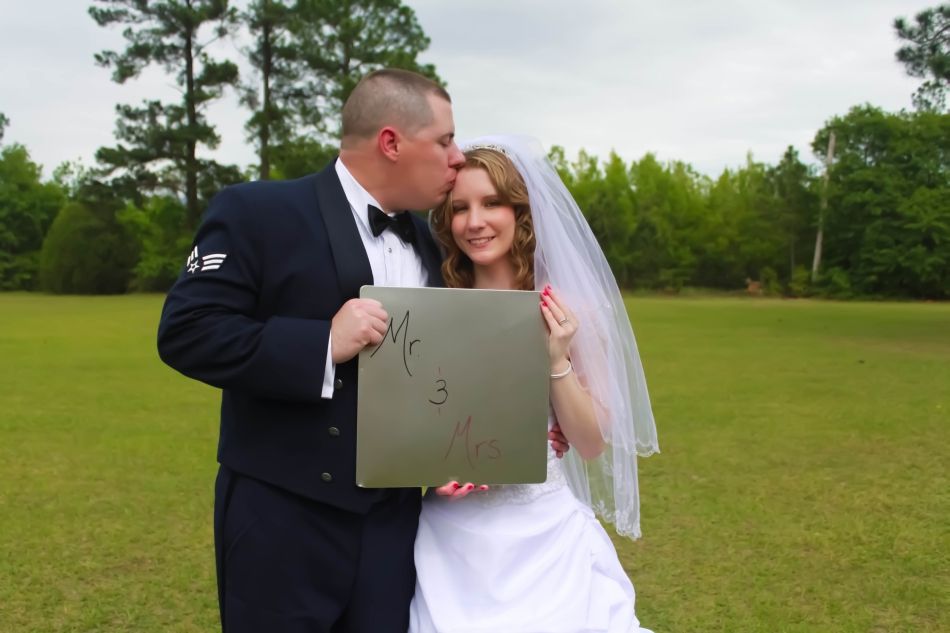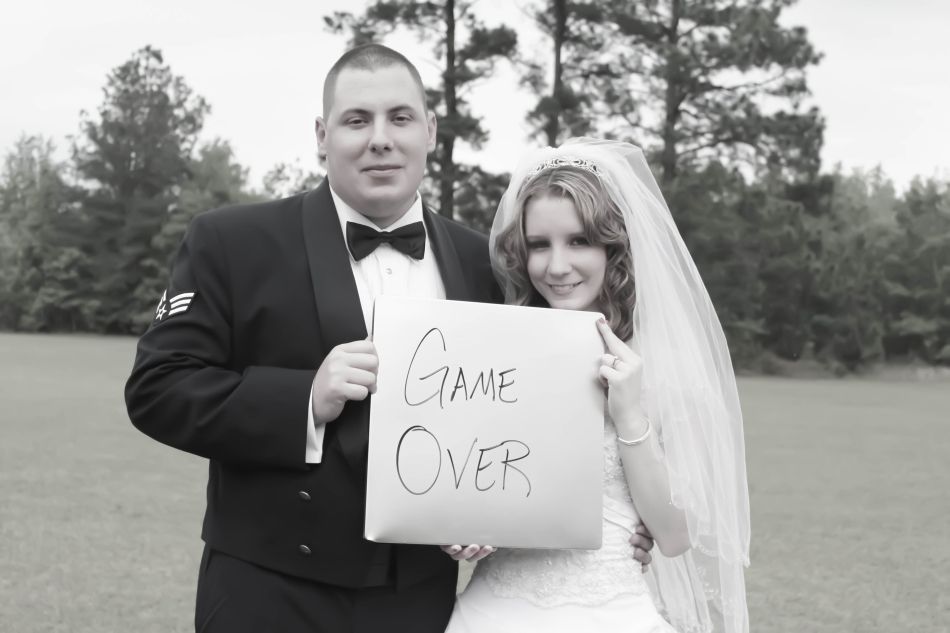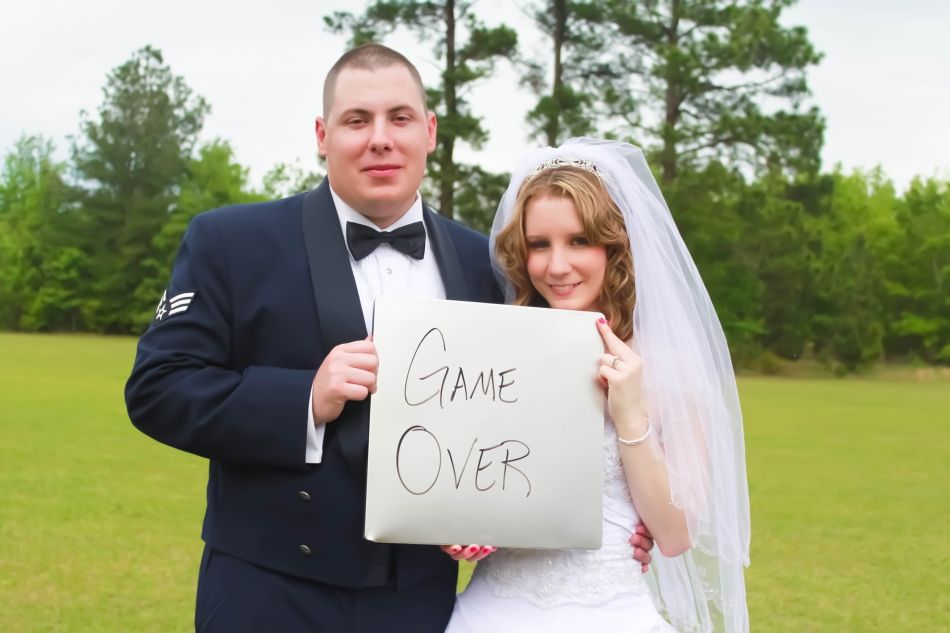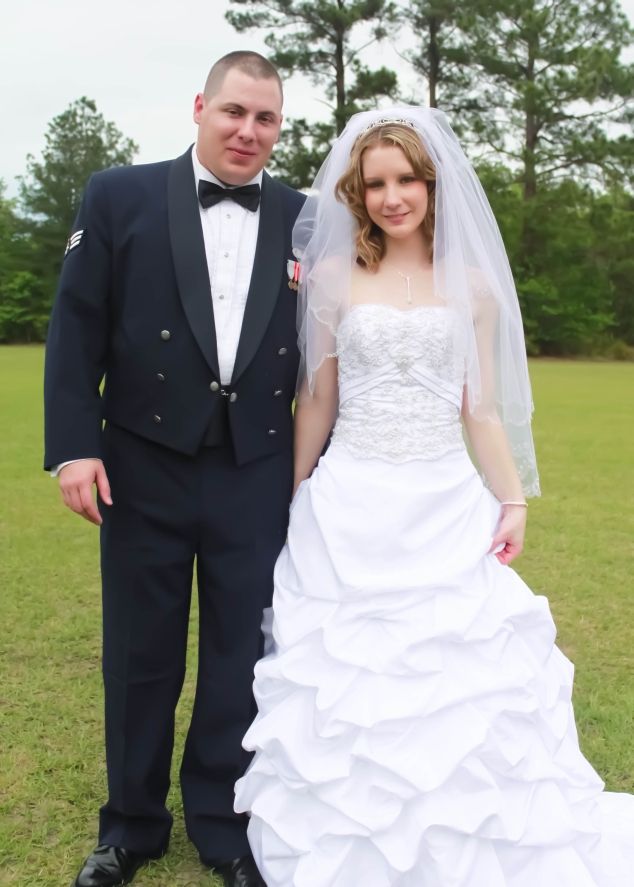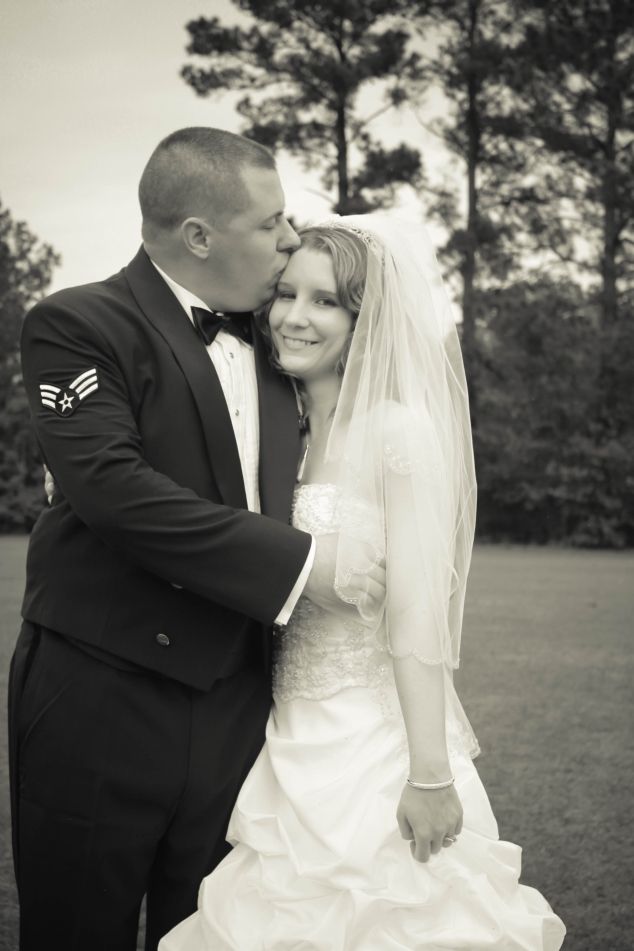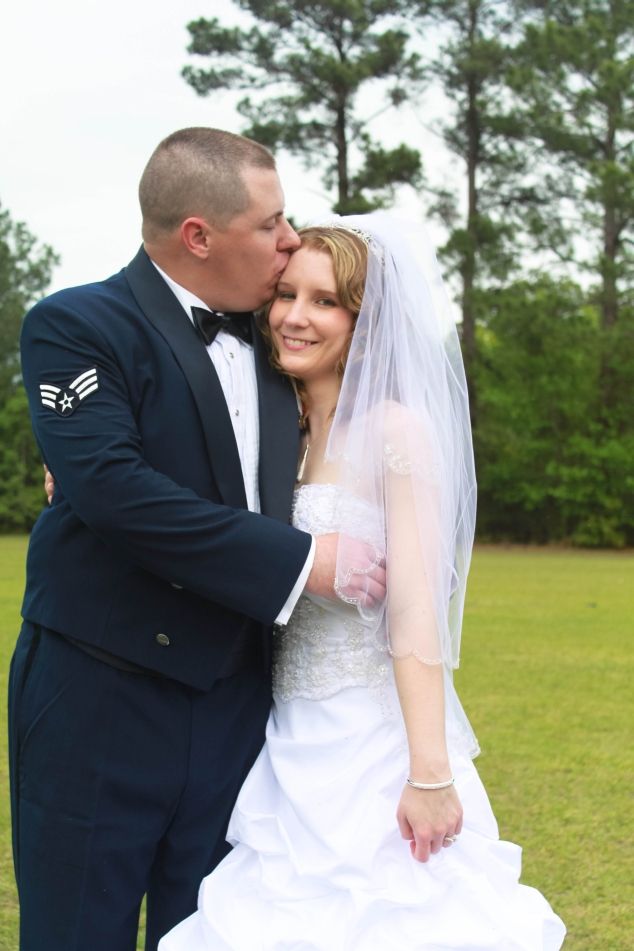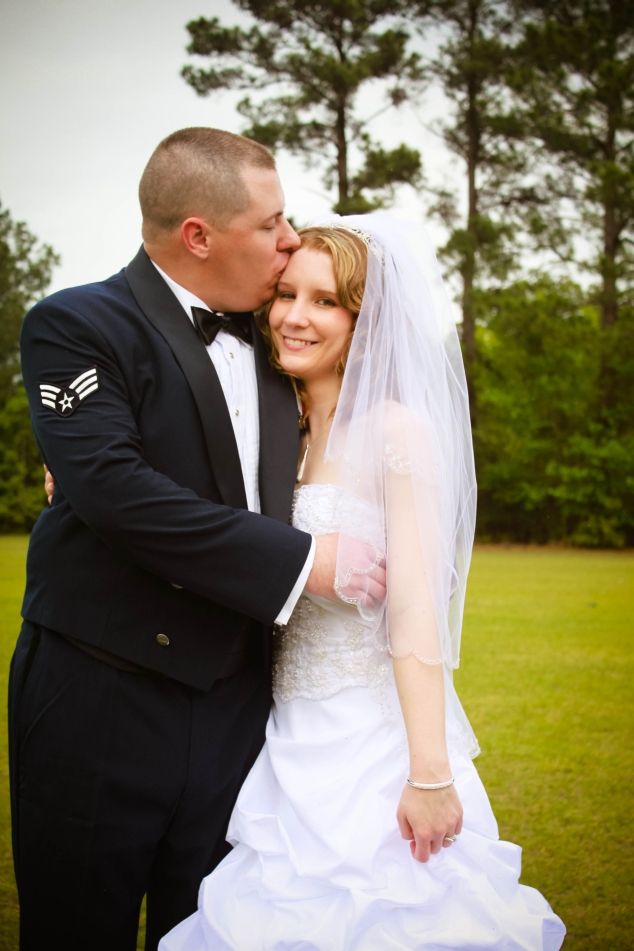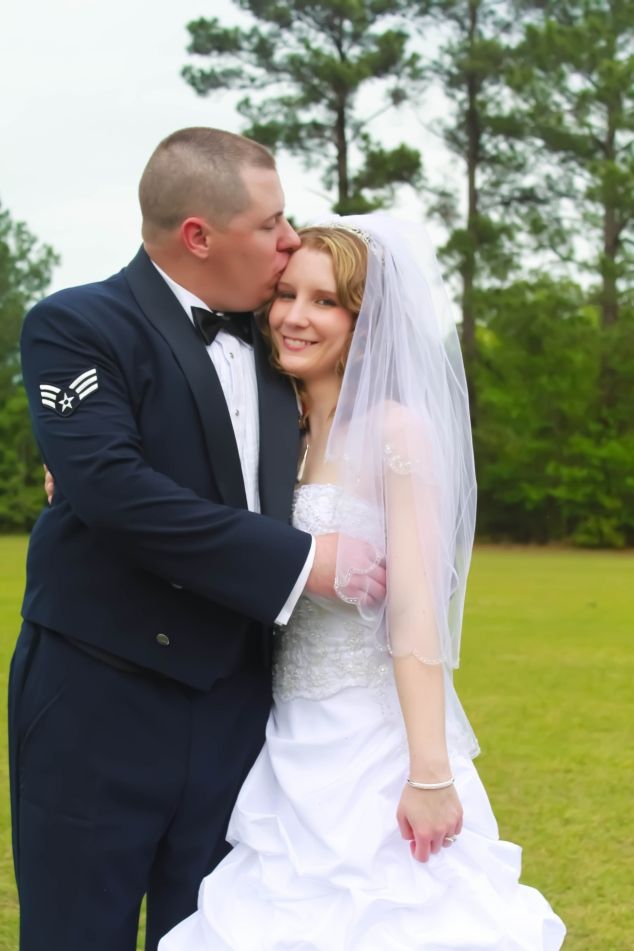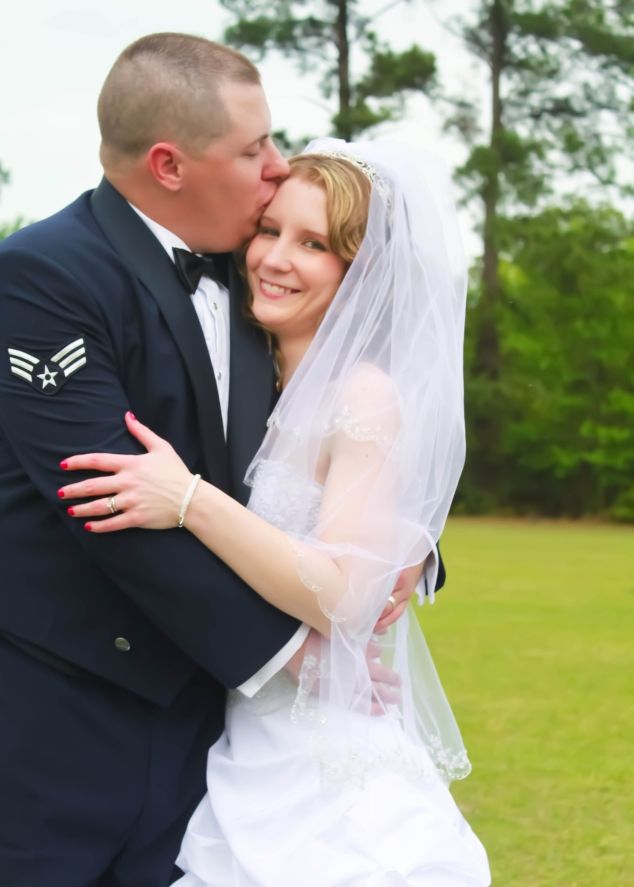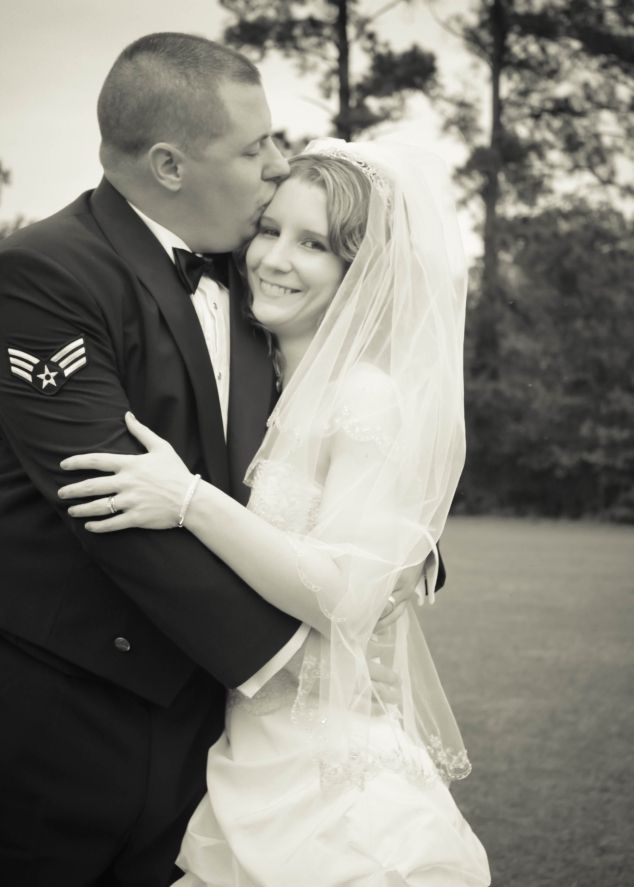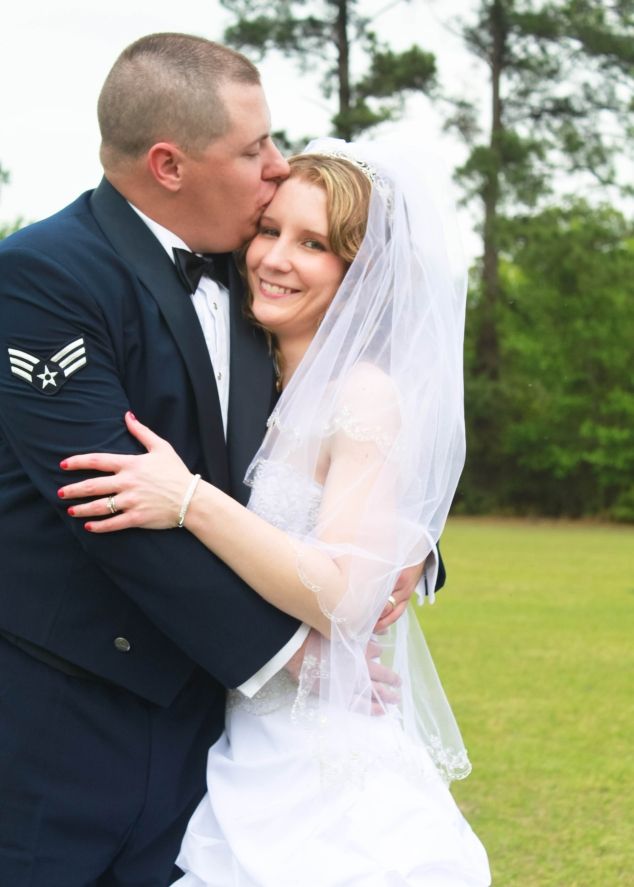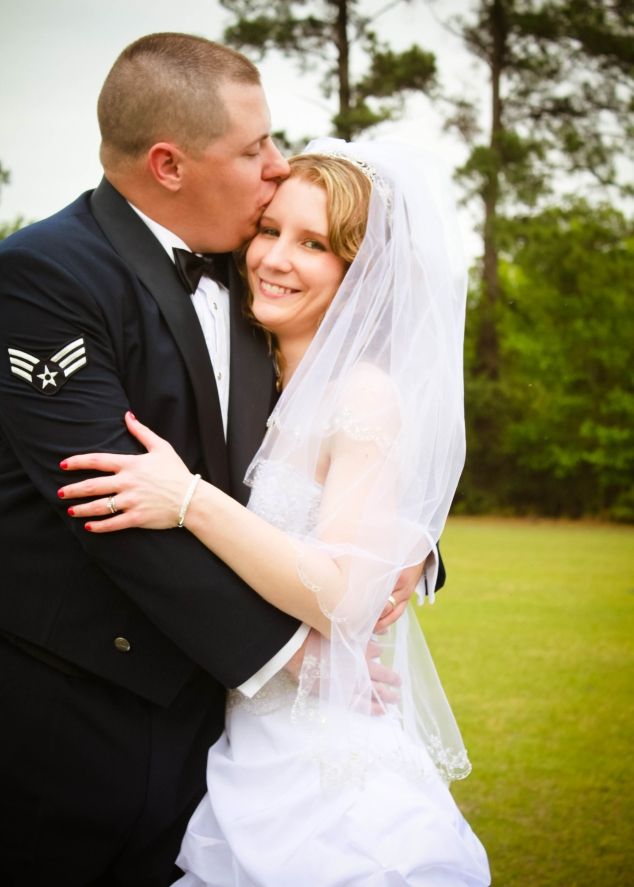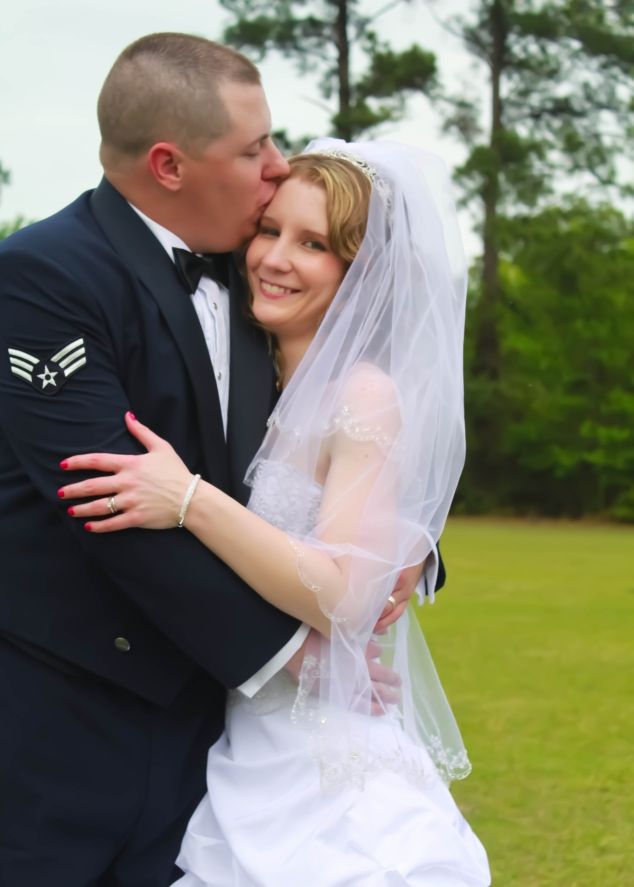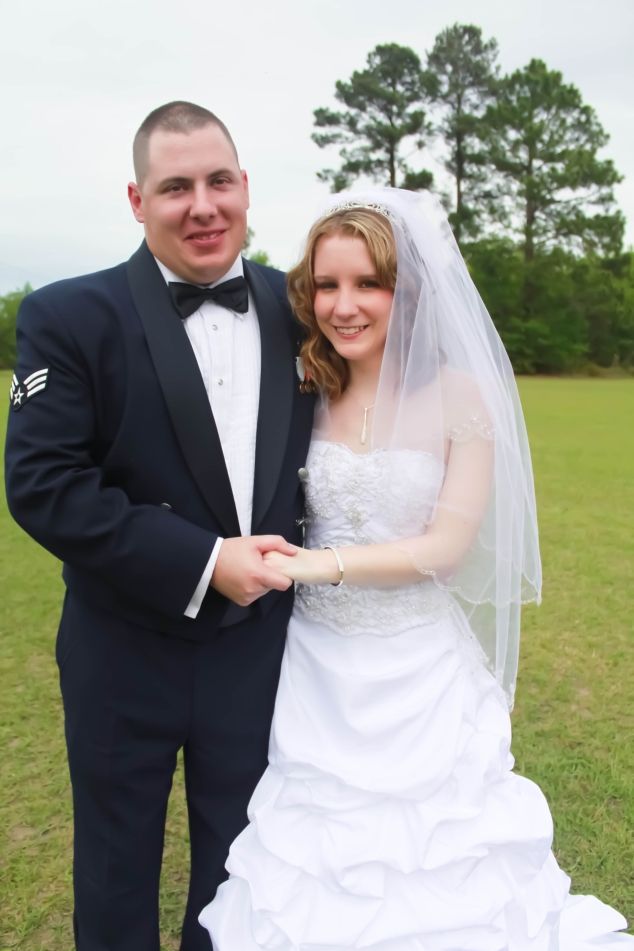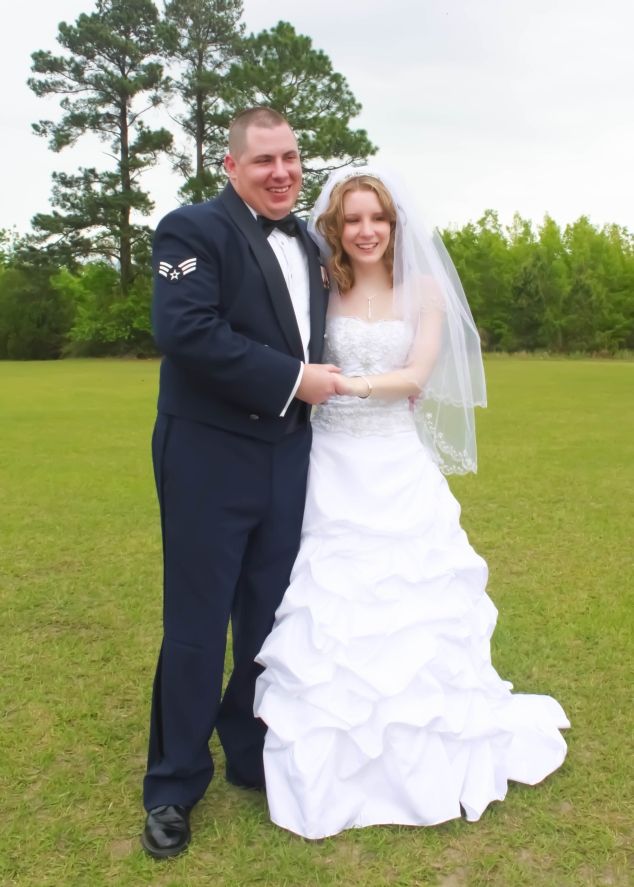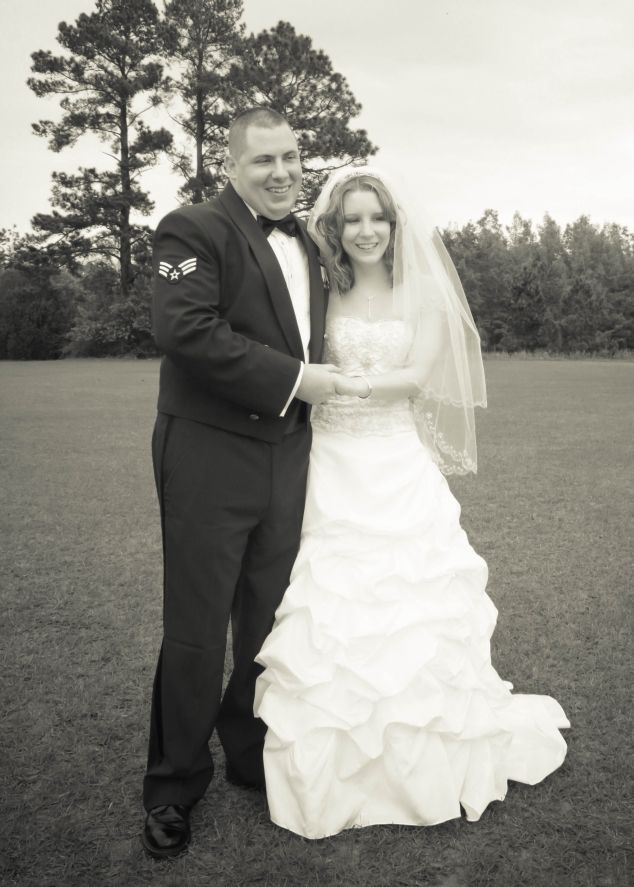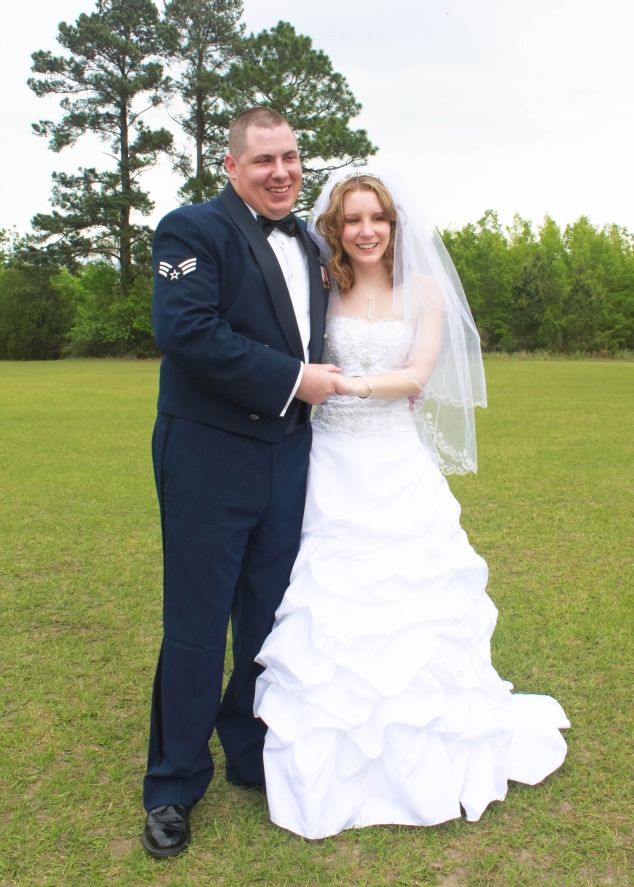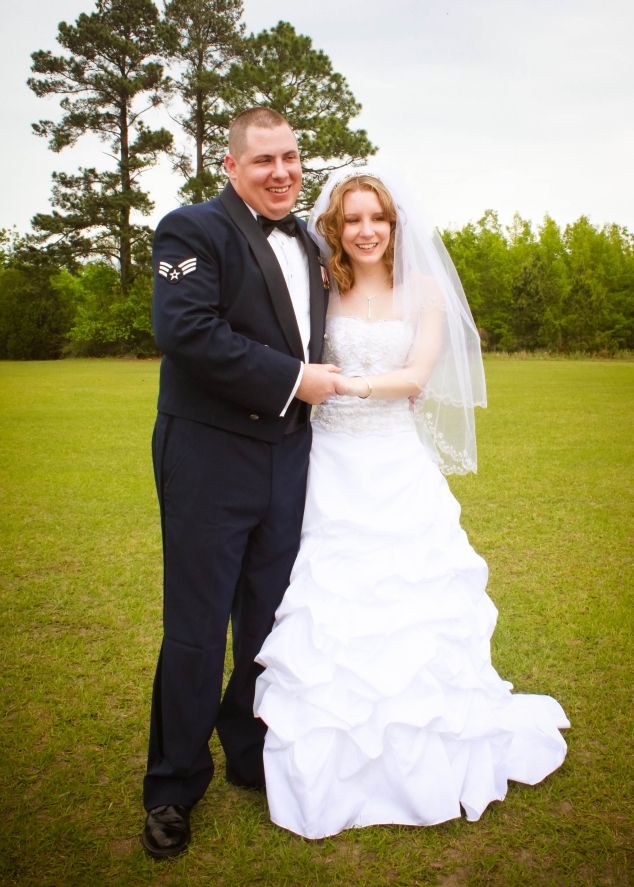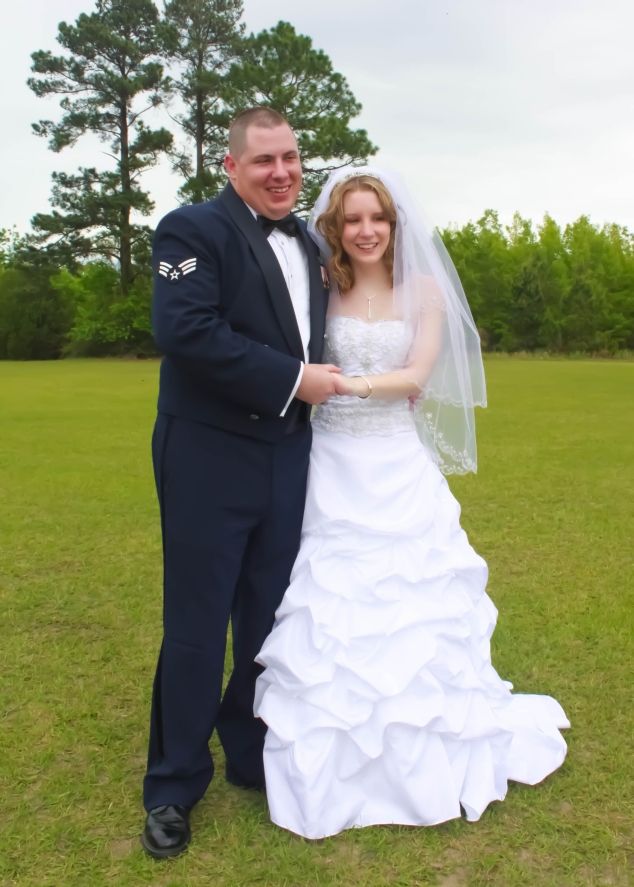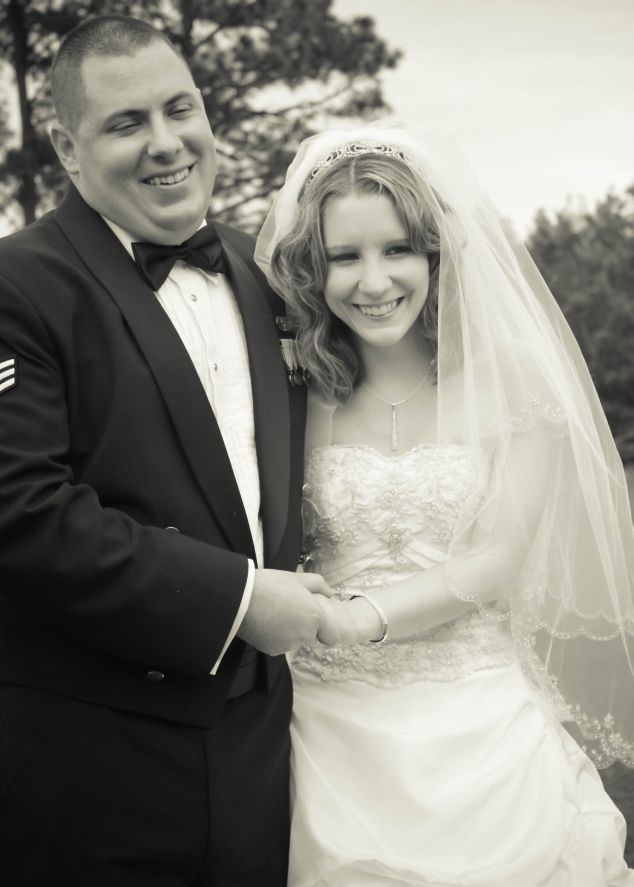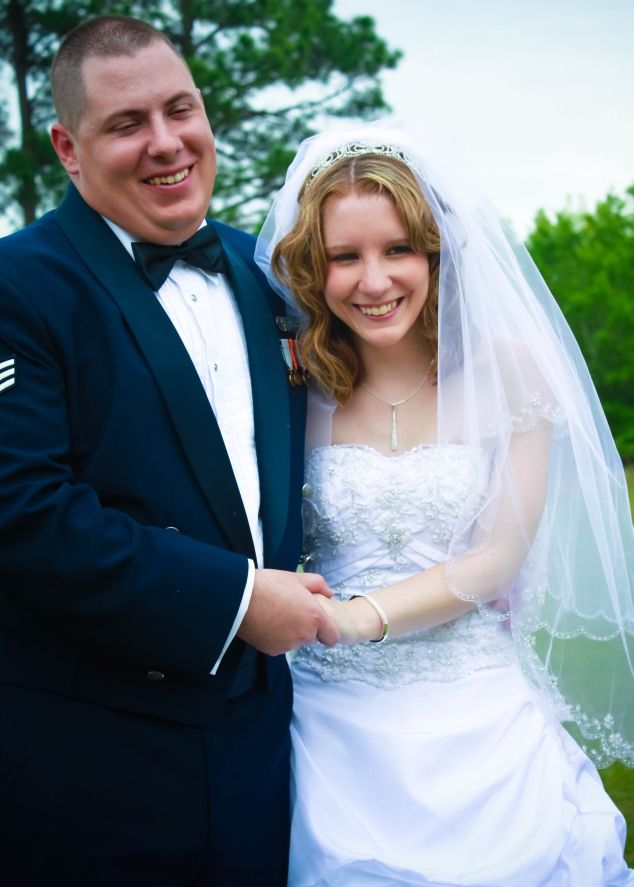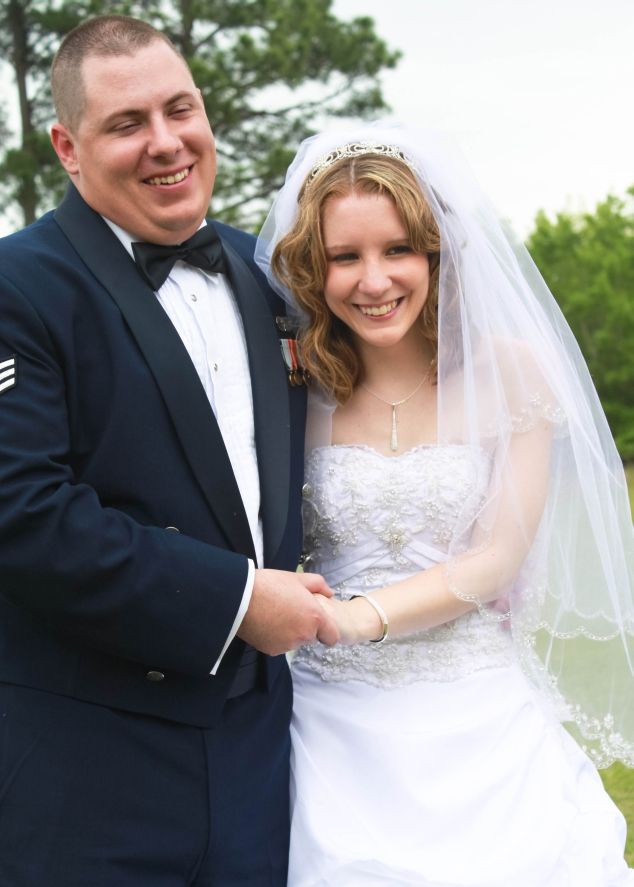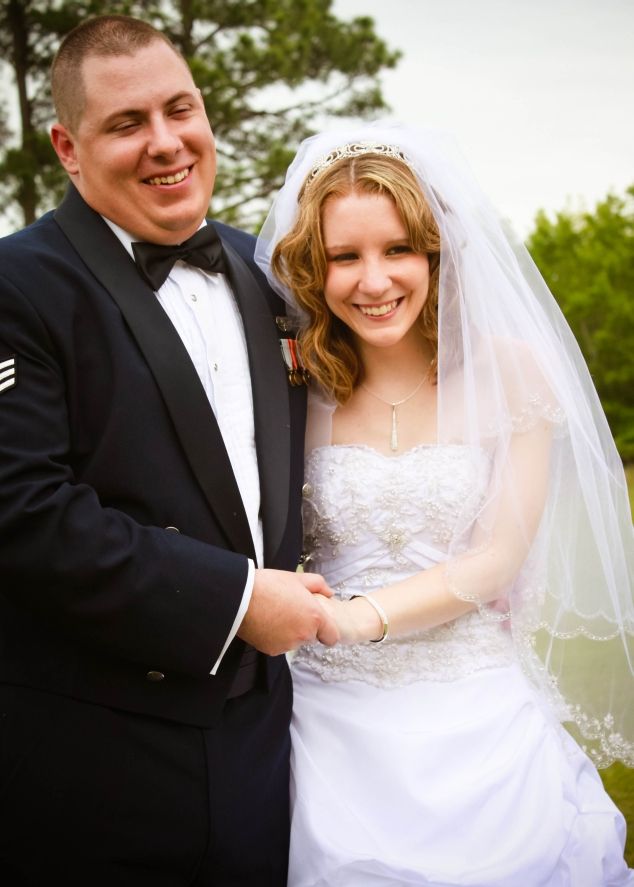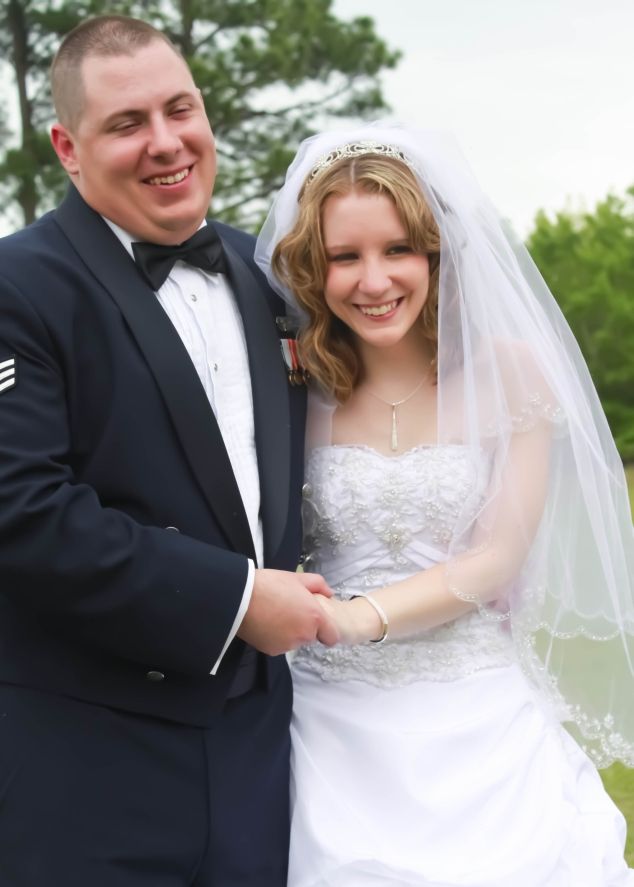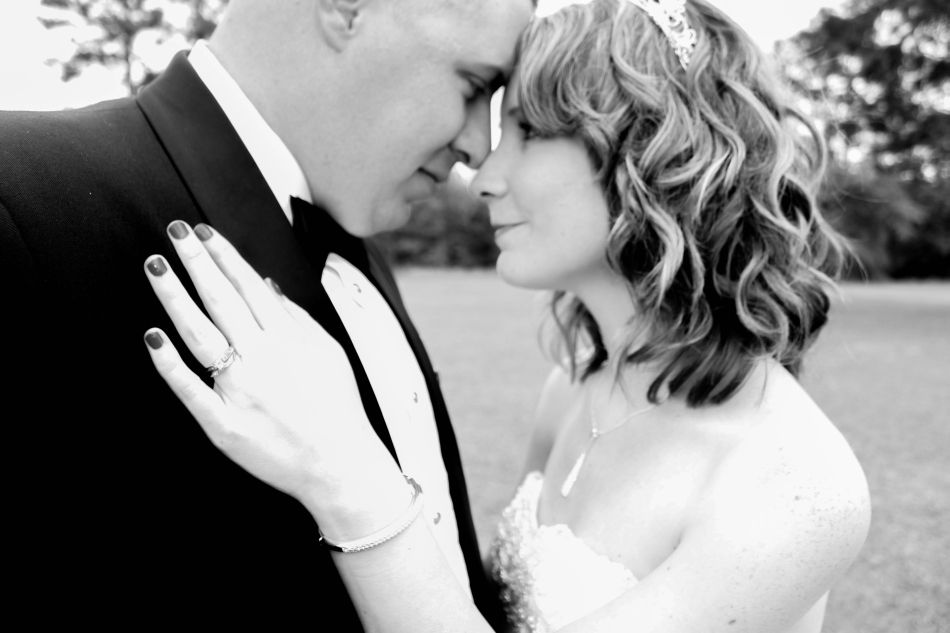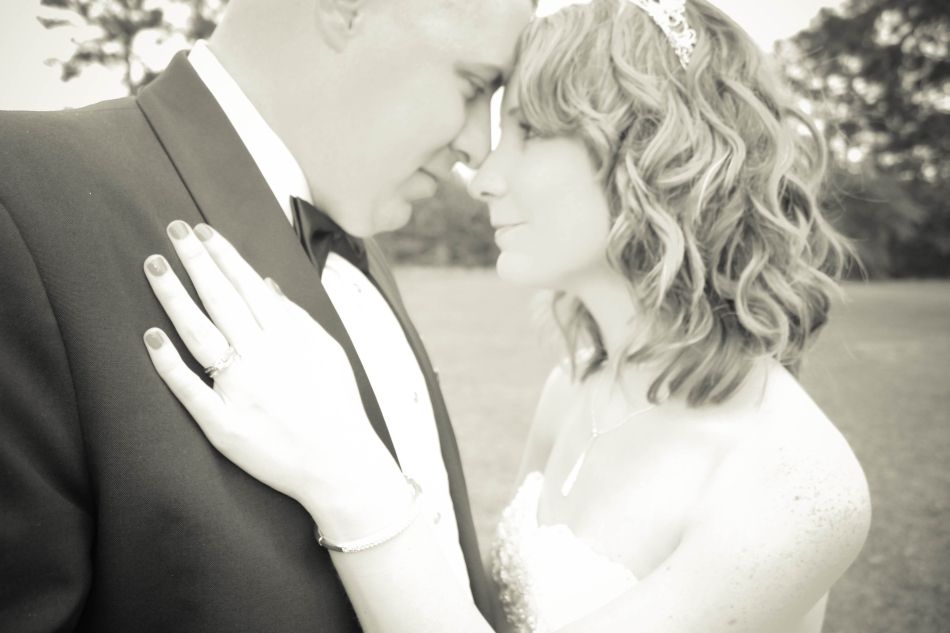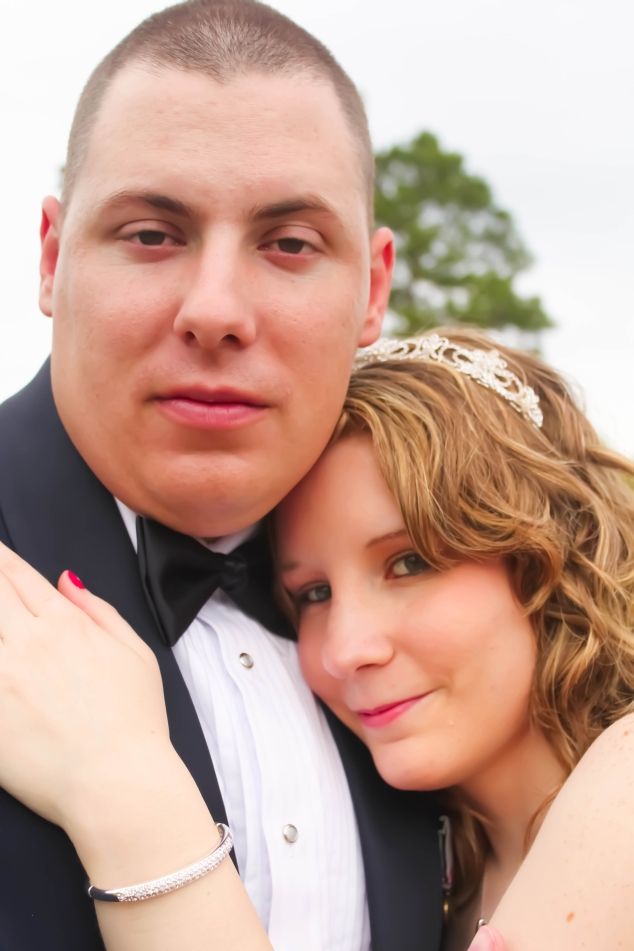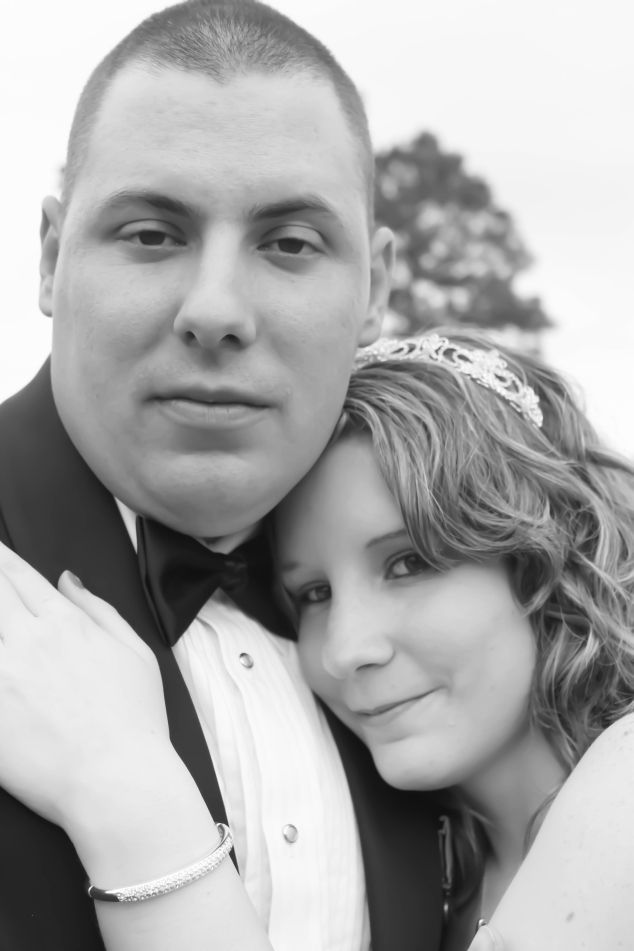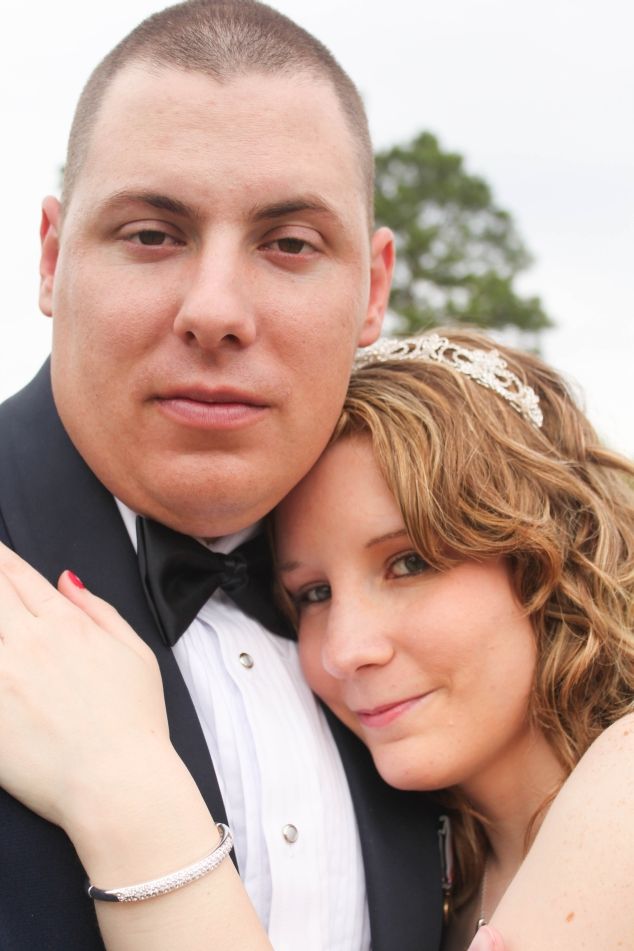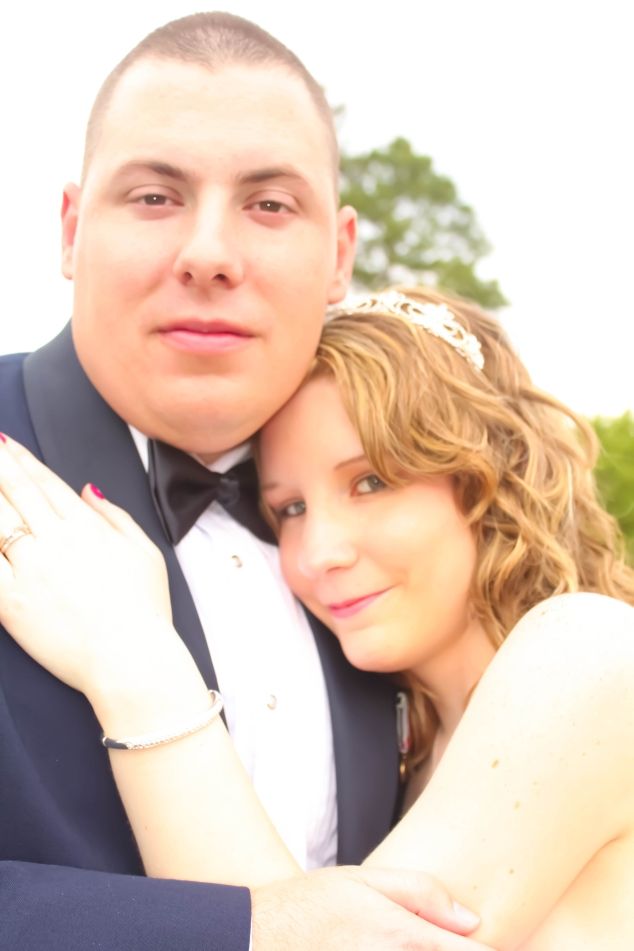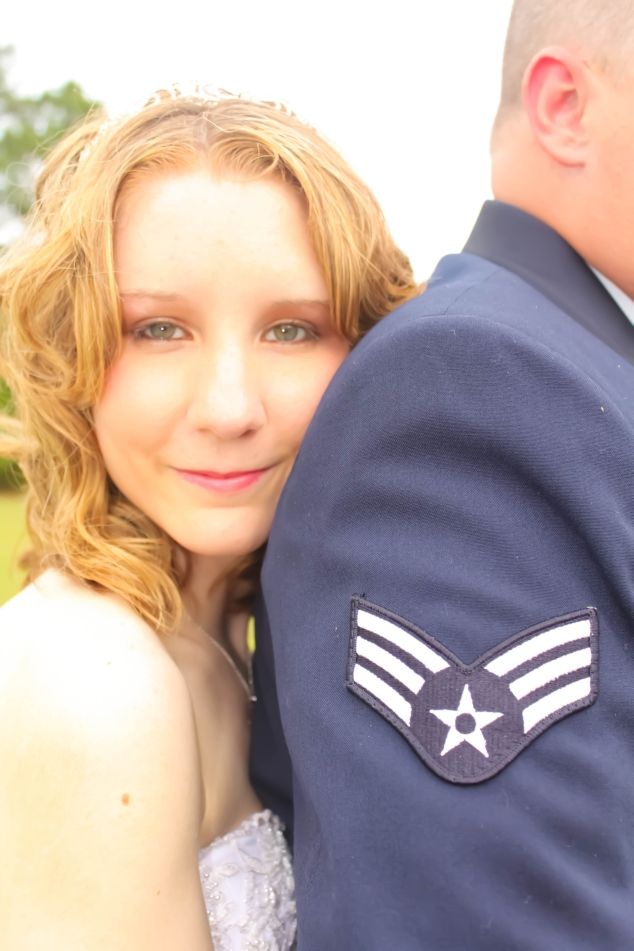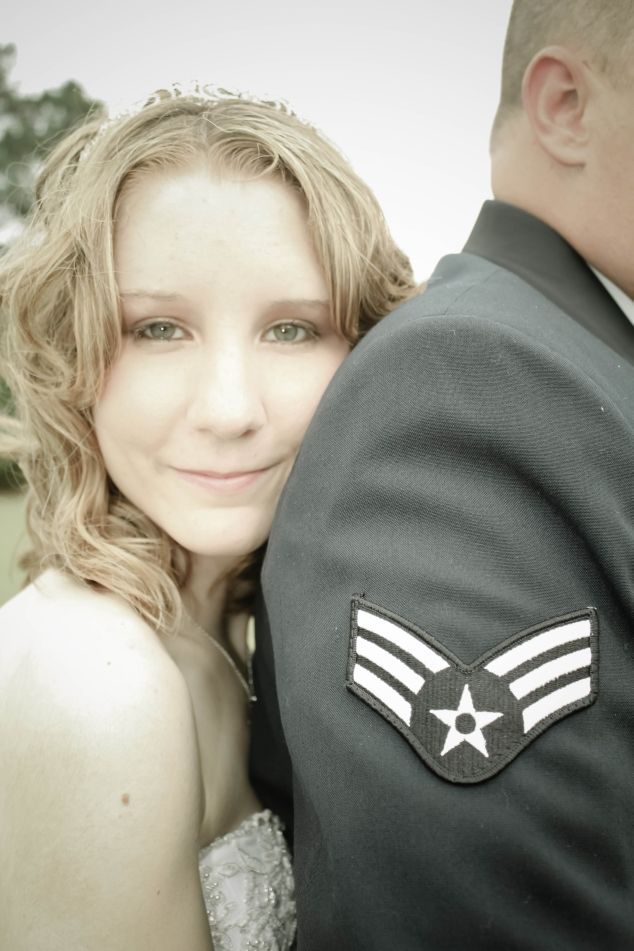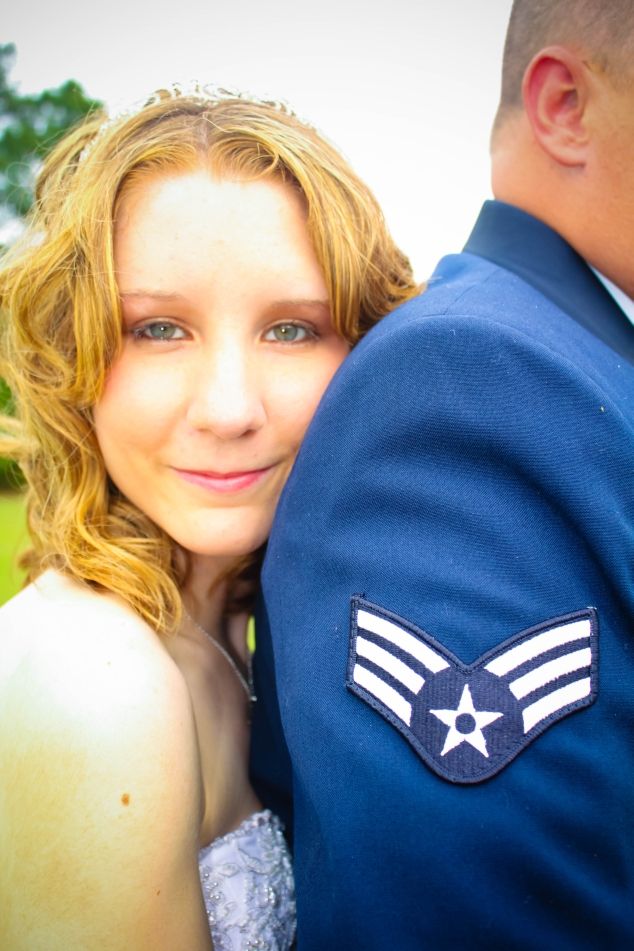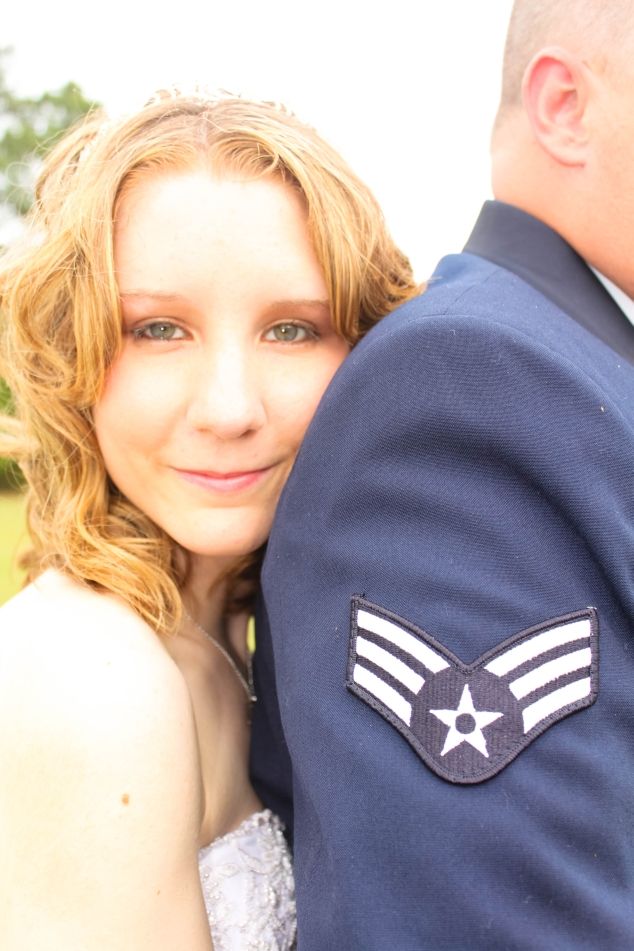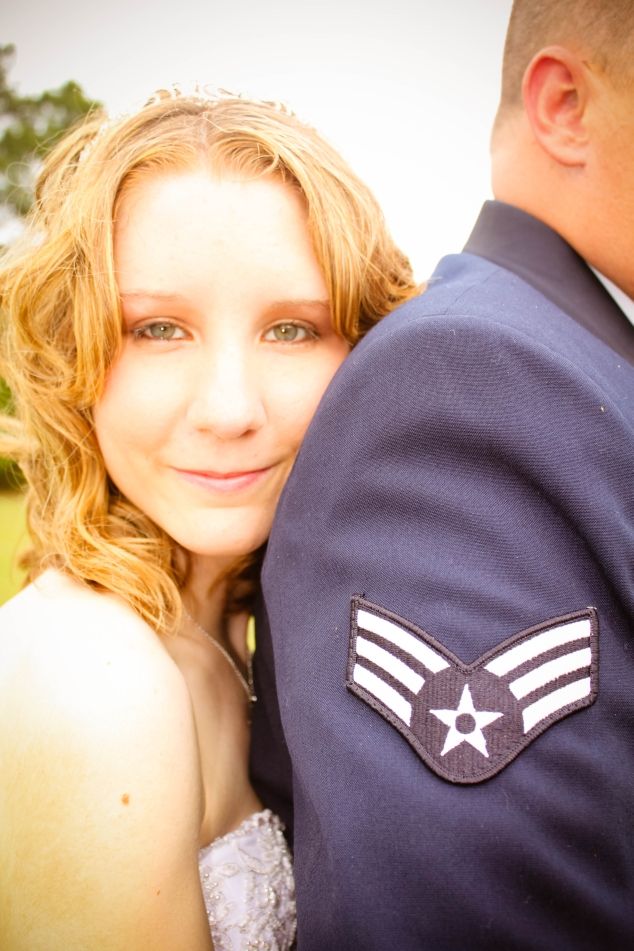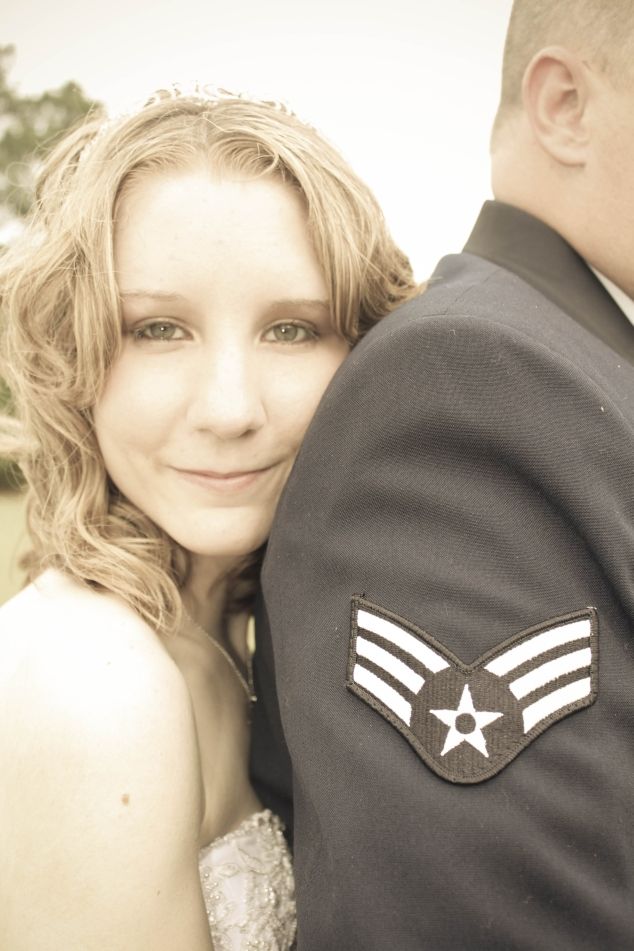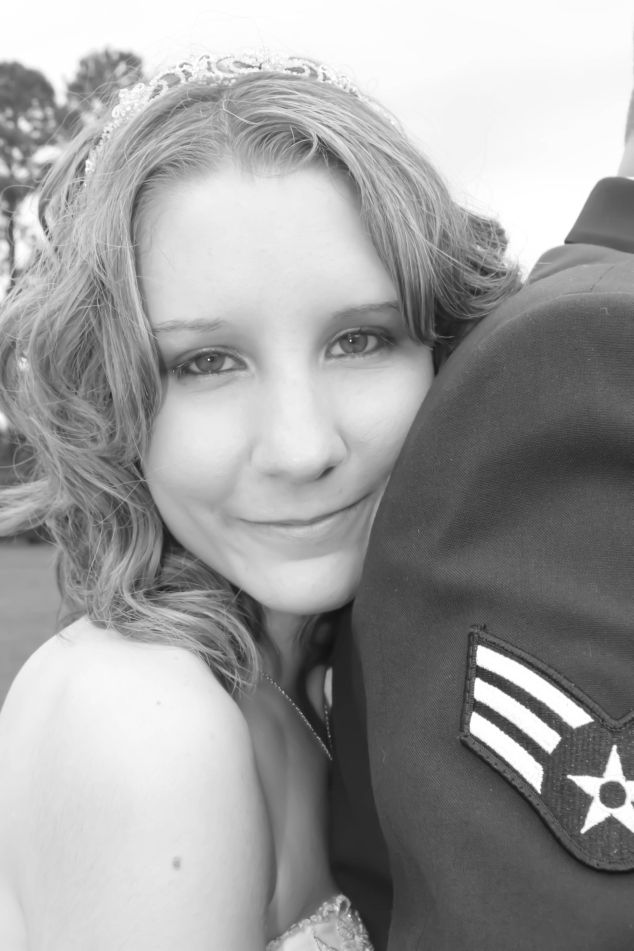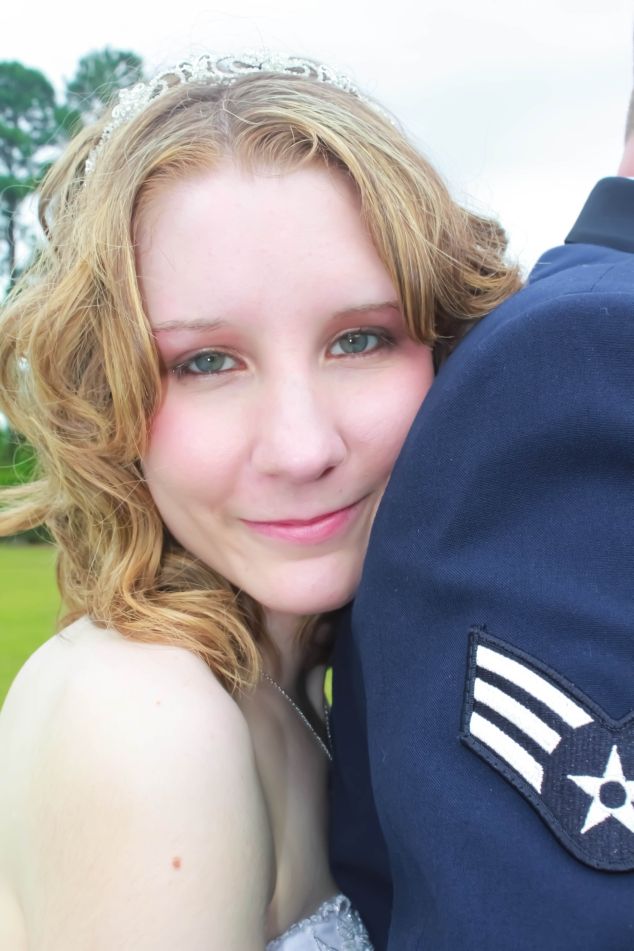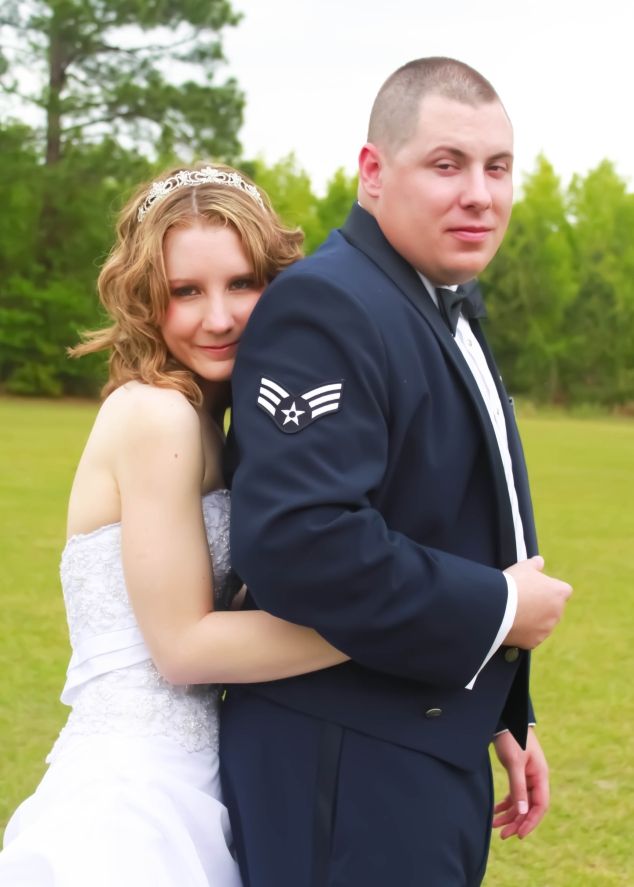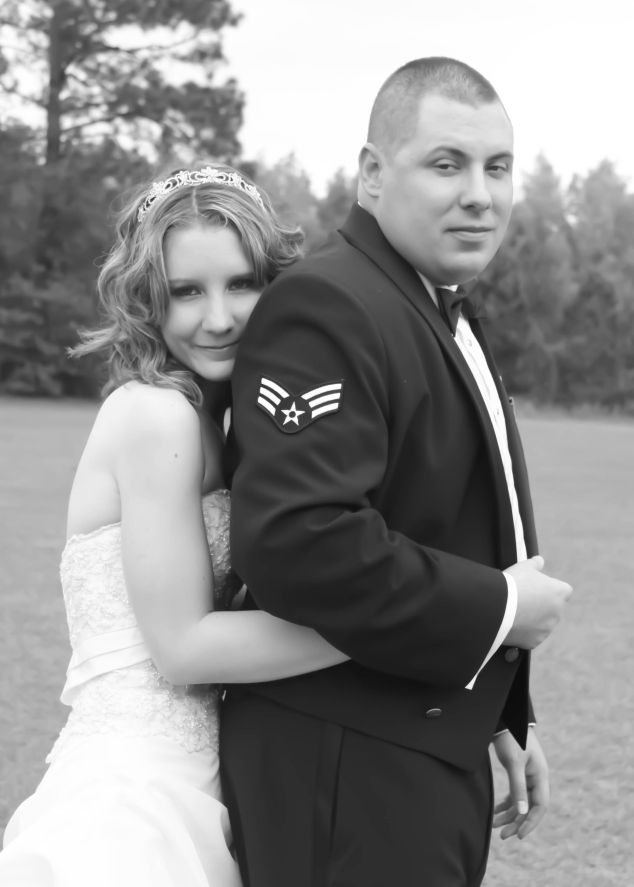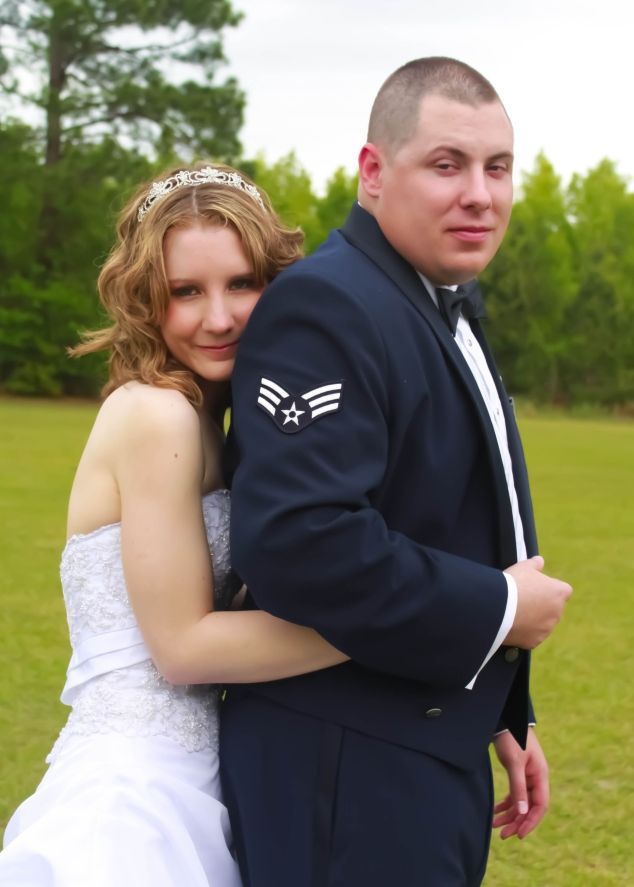 We did one garter thing, and that's not even my garter. XD: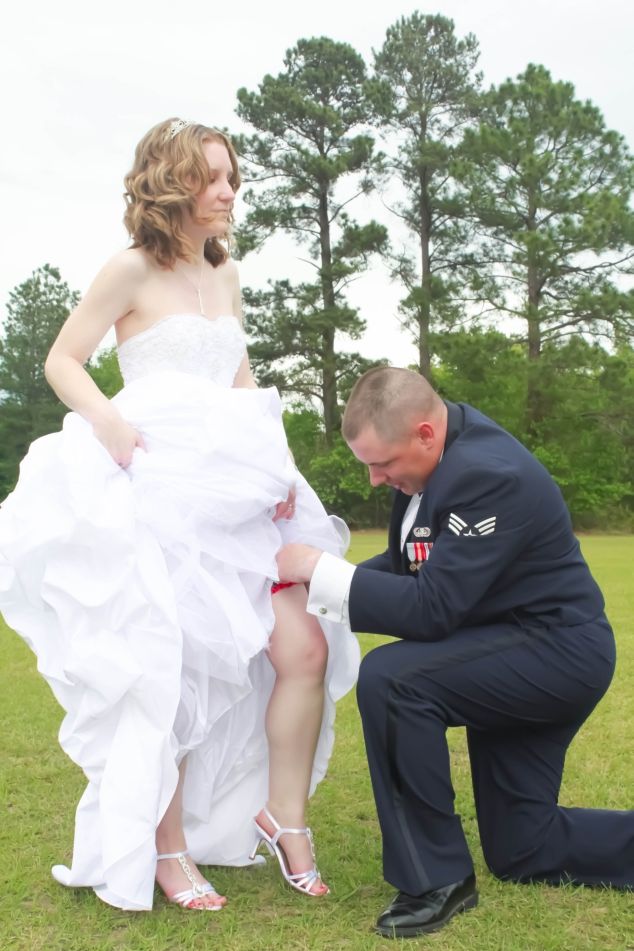 Beautiful cake, made by my cousin Candace (Chris' wife):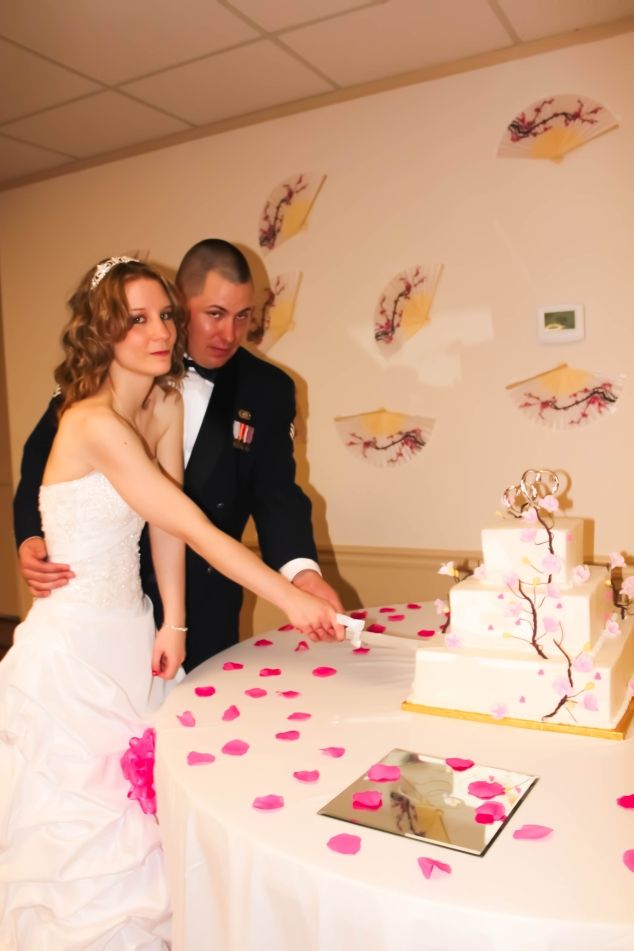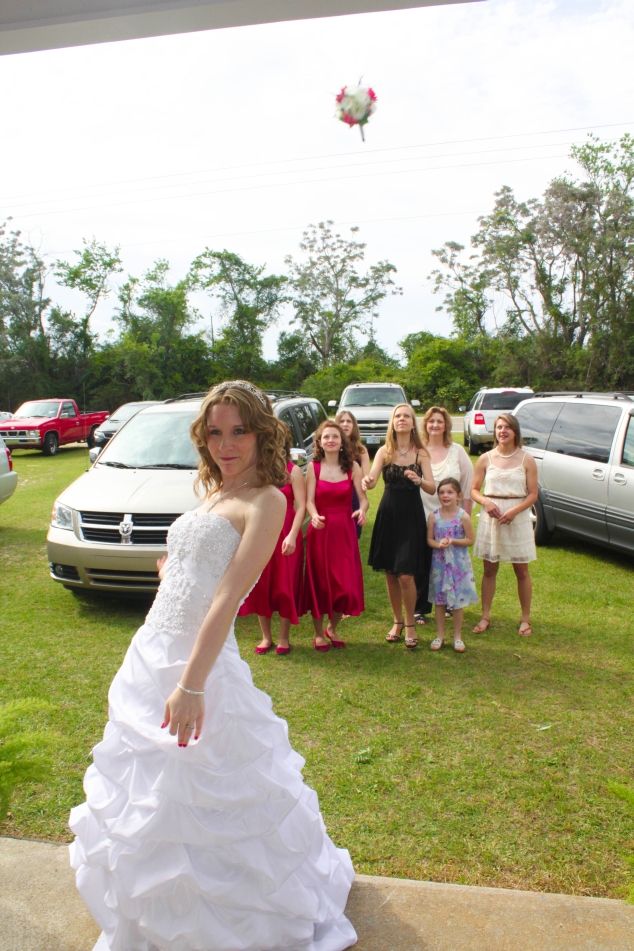 Whew, that was a lot of work! Hope you guys enjoyed!!!!!